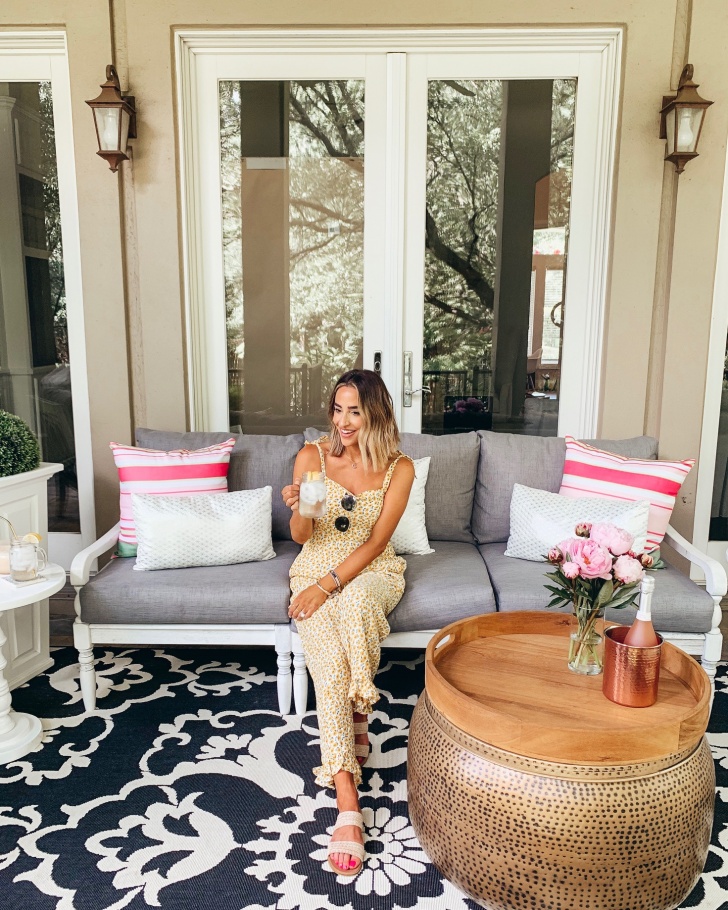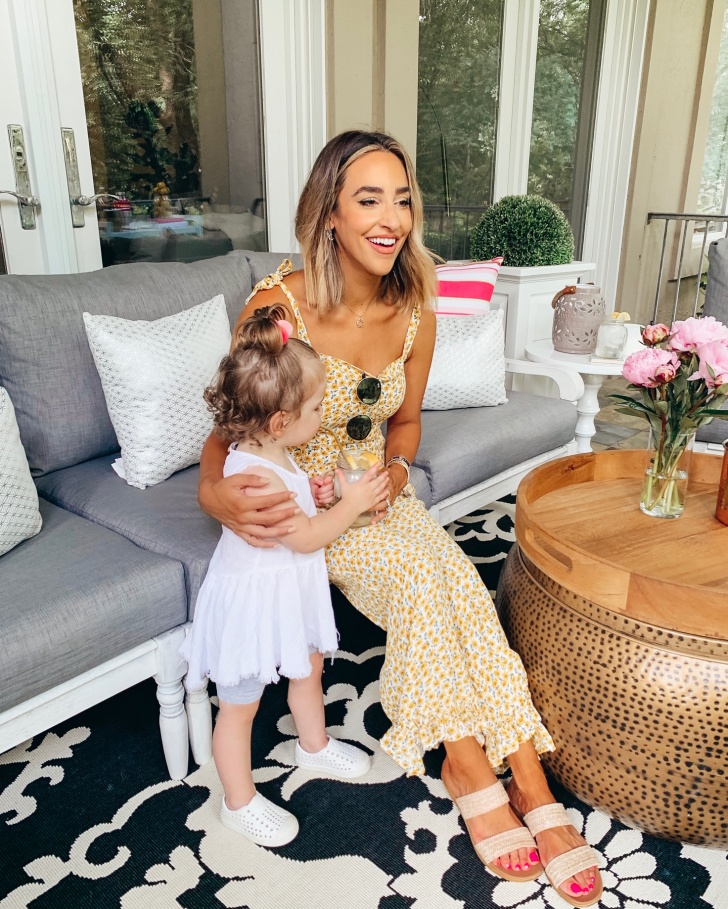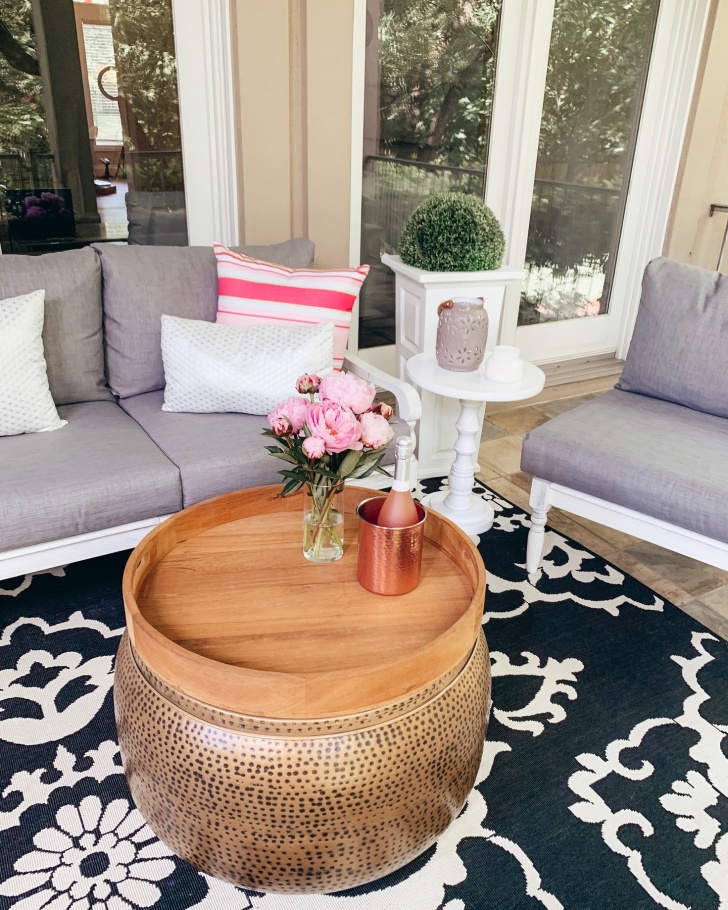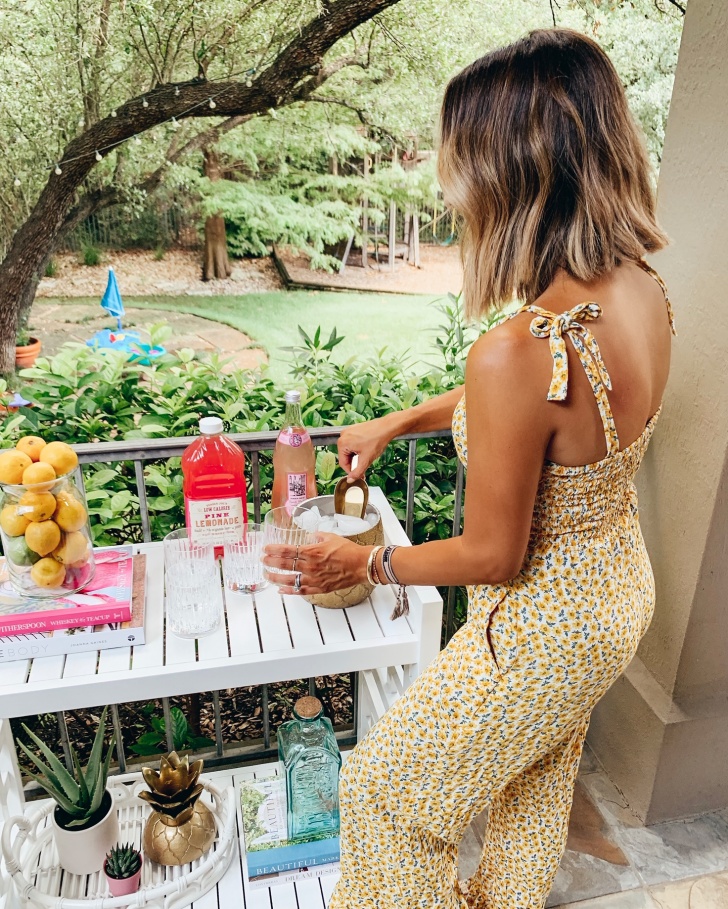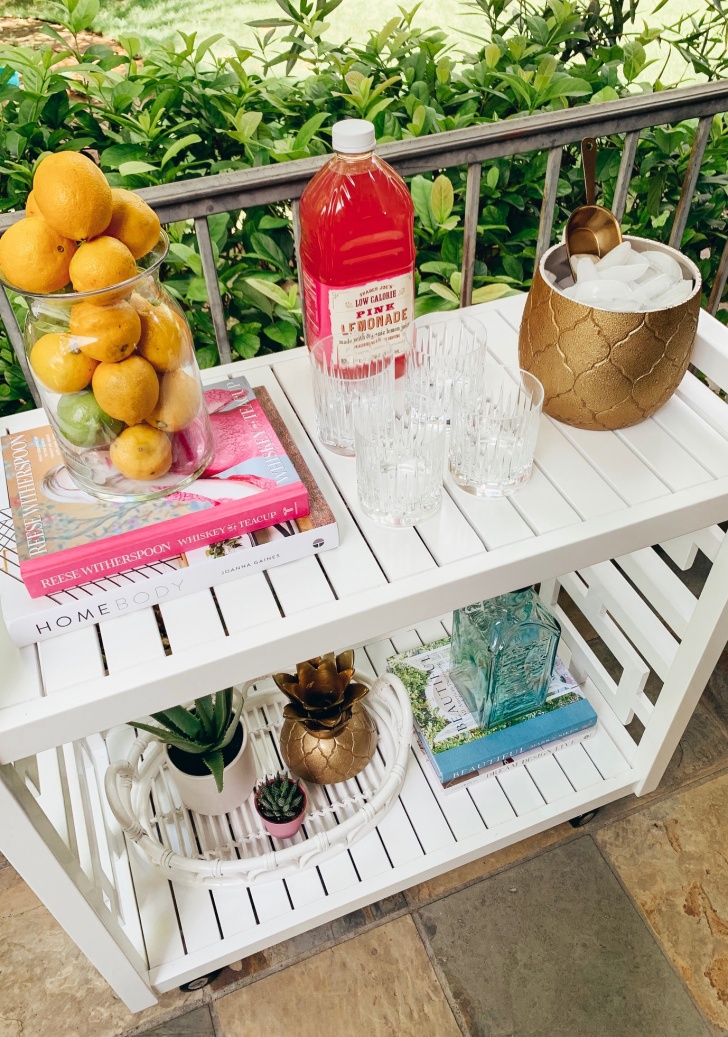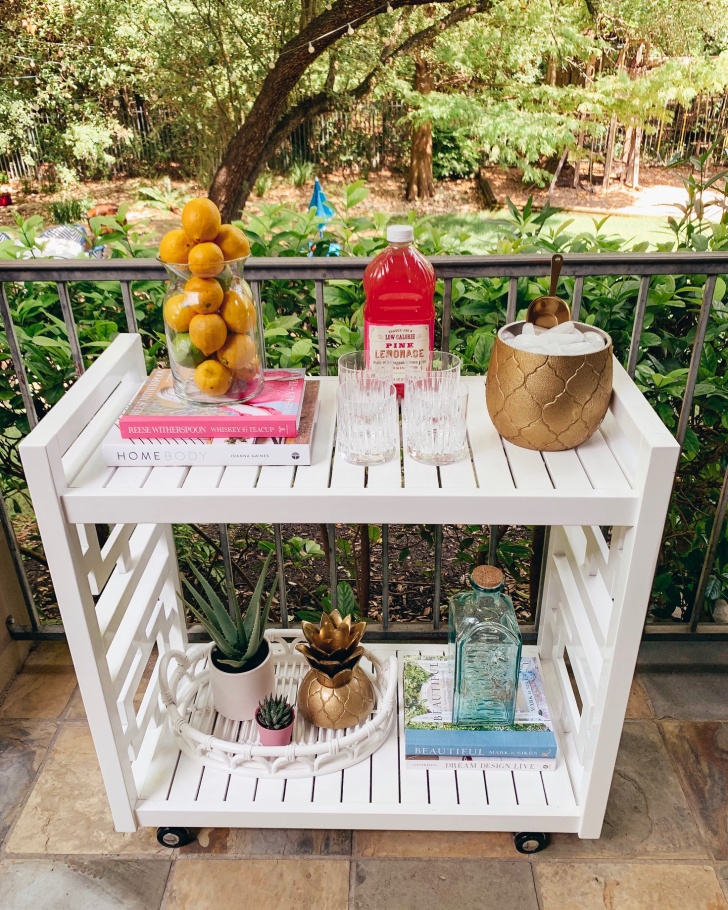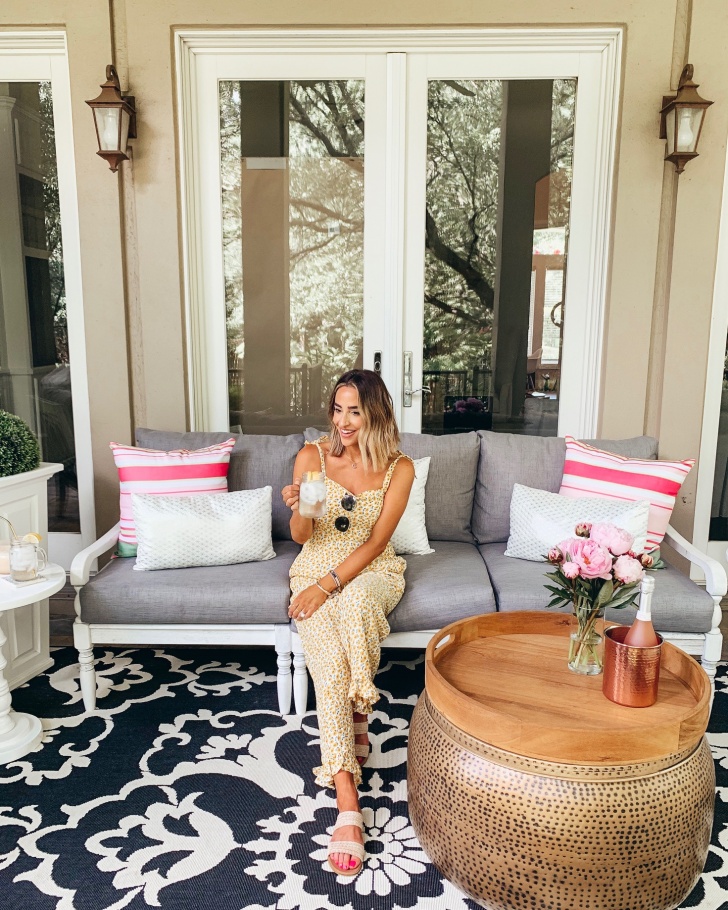 Does anyone else love hosting at their house during the summer?! There's something about the warm, sunny weather that gets me excited to entertain! Our back yard was actually one of the reasons I fell in love with our home when we toured it, but it was totally empty for the the first few months because I just didn't know what I wanted to do. A few months ago I started picking out pieces to create a cute but functional space that I knew I'd be excited to entertain in.  A lot of you all have noticed our recent revamp on our back patio via me sharing stories from these crazy Texas storms or Kinsley and I enjoying the new rocking chairs on the from porch. Since it's basically "done" (or as done as anything can be around me – I tend to tweak 🙂 ), I'm excited to finally share all of the details with you all!
We worked with one of my favorite home decor destinations, Grandin Road (if you remember our Christmas decor, it was all Grandin Road as well) to complete our space and I really love how it turned out.
Products we used.
Nantucket Tall Tapered Planter.
Outdoor Metallic Geometric Pillow.
Yorkshire Sectional Collection.