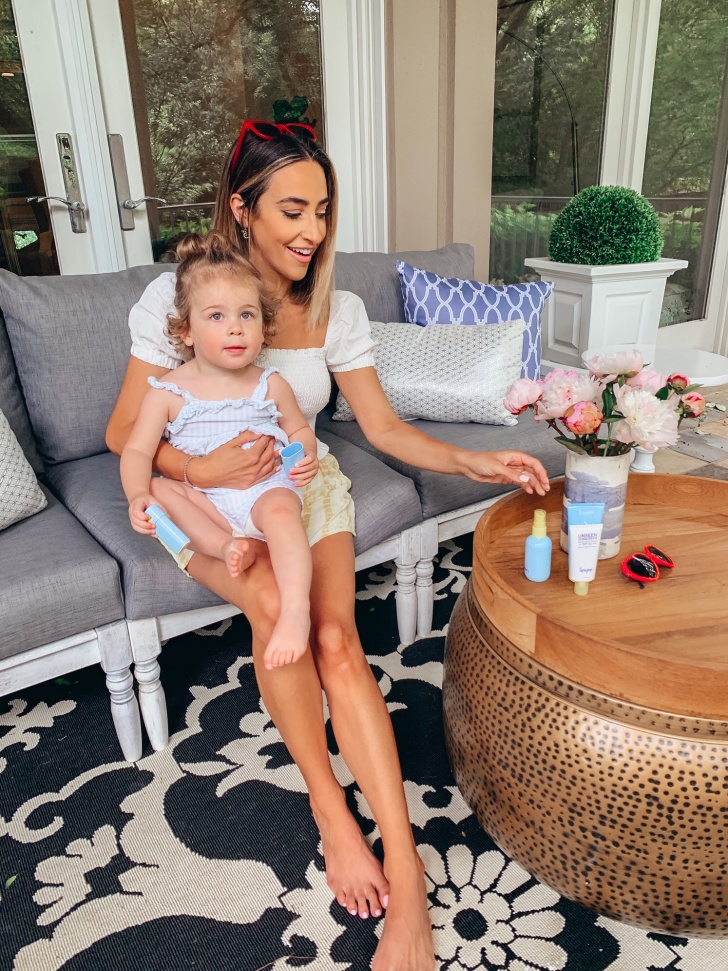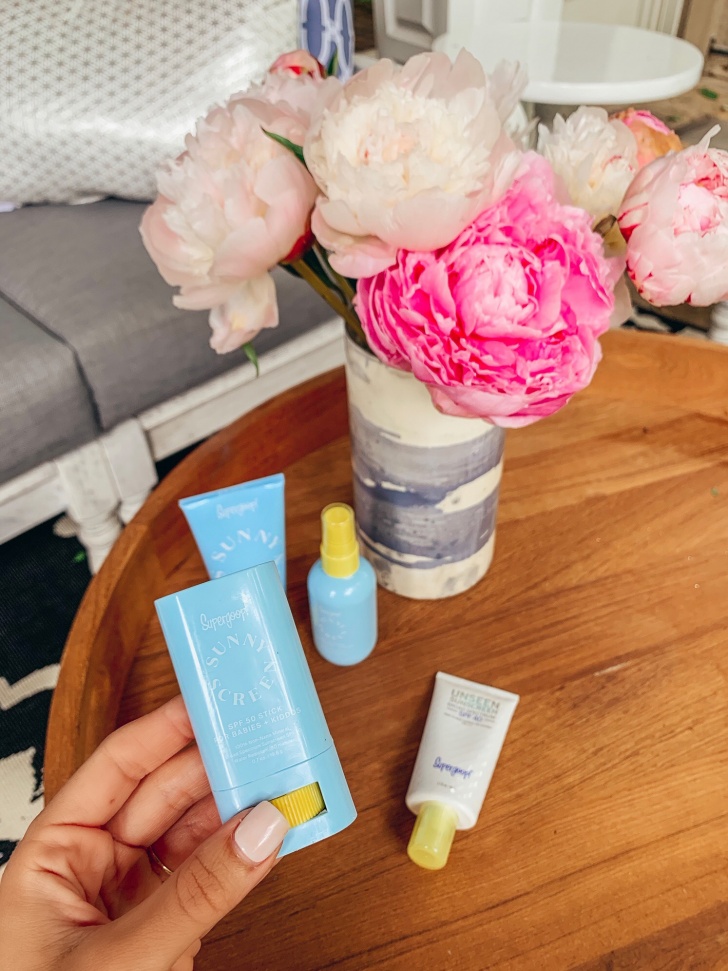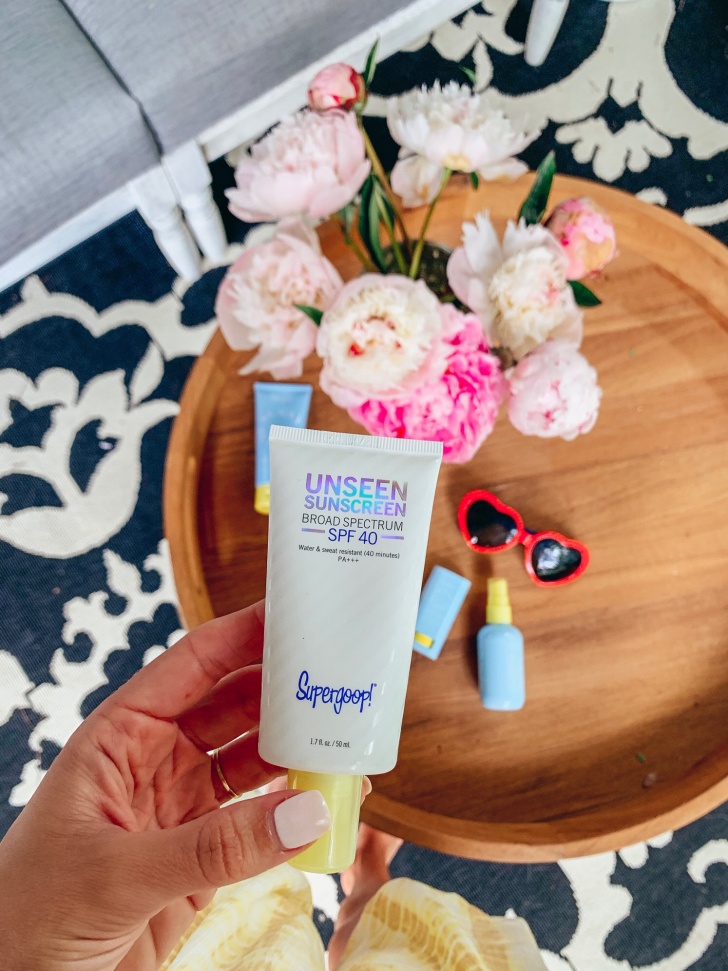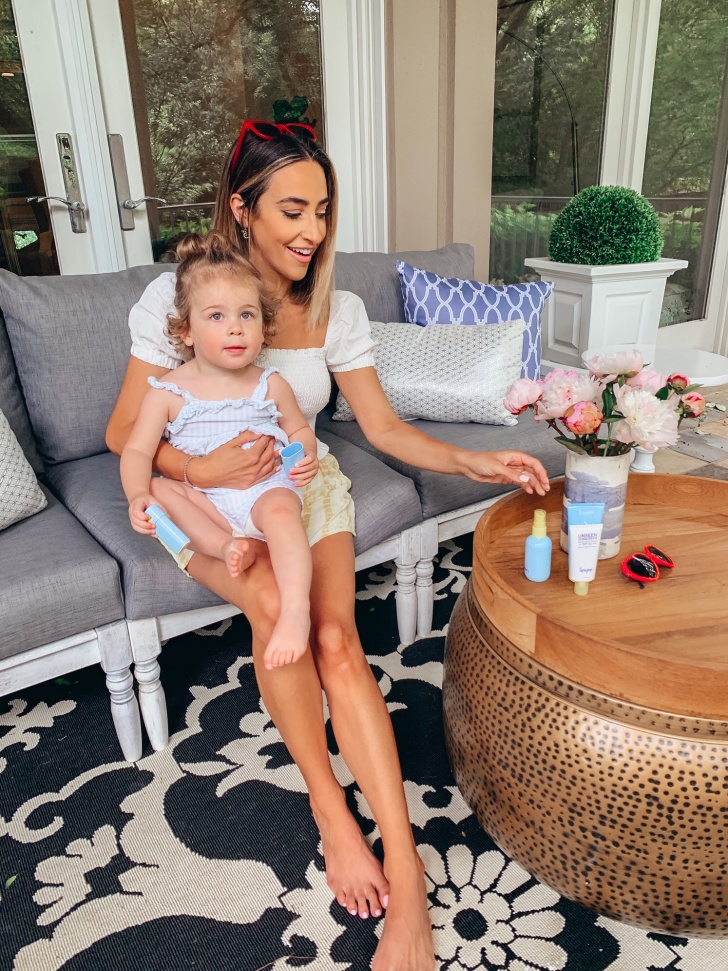 Y'all already know that I like to keep Kinsley's products as clean as possible and finding a baby sunscreen that I loved has been a top priority in this Texas heat! I've always loved Supergoop! for myself, but they recently launched a new line called "Sunnyscreen" (how cute is that?!).
It's 100% mineral lotion made just for babies and kids. Supergoop! never uses Oxbyenzones and they were actually the first company in the US to formulate SPF without Oxbyenzones or Parabens. This is why Sunnyscreen's mineral formula is perfect for babies or anyone with sensitive skin!
The formula is full of clean and really yummy ingredients like chai seed oil, shea butter, and cocoa butter.  The collection features three products all made perfect for baby. It includes a spray, stick, and lotion. Let's be honest, getting sunscreen on a toddler is close to impossible, the spray and stick formula makes application so easy and quick! I love the products and their ingredients so much that I've also started using them on myself. In addition to the new "Sunnyscreen" line, I use the "Unseen Sunscreen" as my daily face sunscreen. It's perfect for day to day use and lays great under makeup, but also works for a no makeup beach day (it gives the best natural glow). I love how effective but lightweight it is. The more I can minimize products and use them multiple ways the better, so I love that it works as the perfect face sunscreen and primer no matter the occasion.

Thank you Supergoop! for sponsoring this post. As always, all opinions are my own.