I've always been a fan of MAC lipsticks. The colors are spot on, prices are great and their formulas have been a go-to of mine for years. So, when they come out with a new formula, I'm always intrigued. I was recently browsing Ulta.com and saw a formula I hadn't tried before: MAC Powder Kiss Lipstick. I was instantly intrigued by the title, so I picked one up. You guys…THEY ARE SO GOOD! The formula is unlike anything I've ever tried. They're matte but not drying at all and have a silky soft, velvety, almost powdery feel to them, just like the name says. I started with one shade and now have 3 on heavy rotation.
Lip color and combo questions are always a hot topic around here, so I thought it would be fun to throw together a post with three of my current favorites! Honestly, this formula comes in so many beautiful shades it was hard to chose but I like to think of my go-to's for any occasion and these three fit the bill. Basically, if I was traveling and could only bring three shades but needed to be casual, dressed up, day or night what would I bring? A nude, a mauve/rosy and a bright red.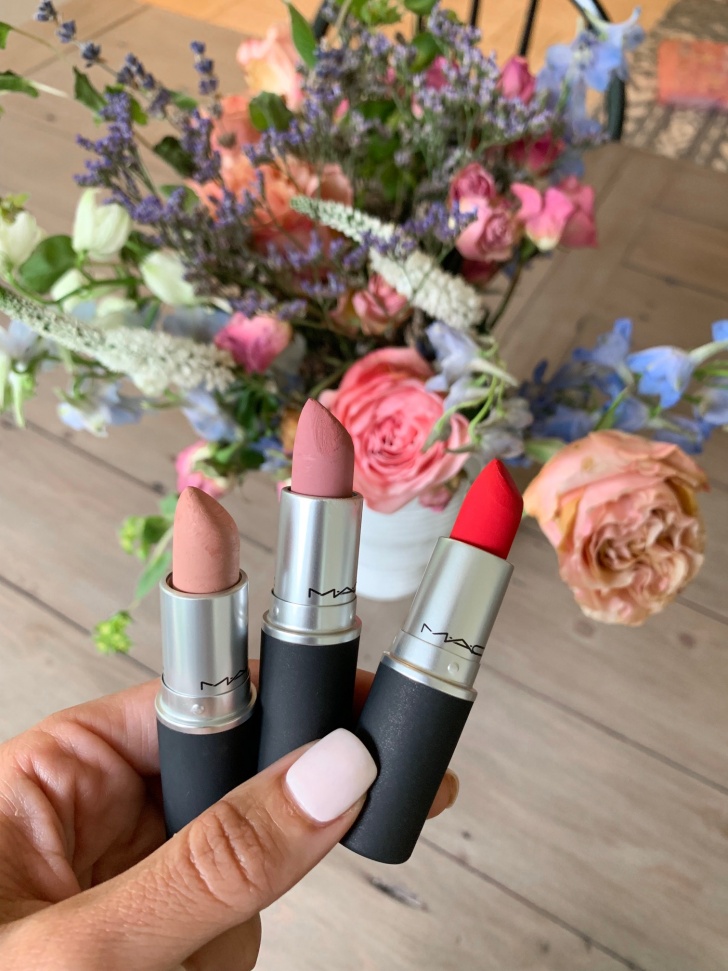 From left to right: "310 Influentially It", "924 Reverence" and "315 Lasting Passion" 
The lightest of the three, "Influentially It" is a gorgeous nude/beige color with a slight peach undertone! I love pairing it with MAC "Stripedown" liner for the perfect nude combo.
This color is everything. It's the most perfect pink for everyday wear. On days when I don't want a true nude lip, I reach for this! I pair it with MAC "Half Red" for the most flattering combo ever! It's just one of those combinations that just makes your lips look bigger and more plump. Who doesn't want that?!
If you haven't noticed, I've been on a major red kick lately. I just love how powerful, bold and sultry a good red can be! It adds so much to a look with very little effort. The key is picking the right red. I had a reader reach out and say she needed a good red but felt like a lot of shades made her teeth look yellow. THIS kind of red is the way to go! A true bright red like this (with slight blue/pink undertones, rather than orange) can make all the difference. "Lasting Passion" is also perfect for anyone who wants to wear a red lip but feels like it can get messy or is a little scared of red. This formula is creamy but doesn't slide around a lot, which makes it way easier to apply in a clean, crisp way! No crazy streaks or bleeding outside the lines here.
Wearing "Influentially It" with "Stripedown" here.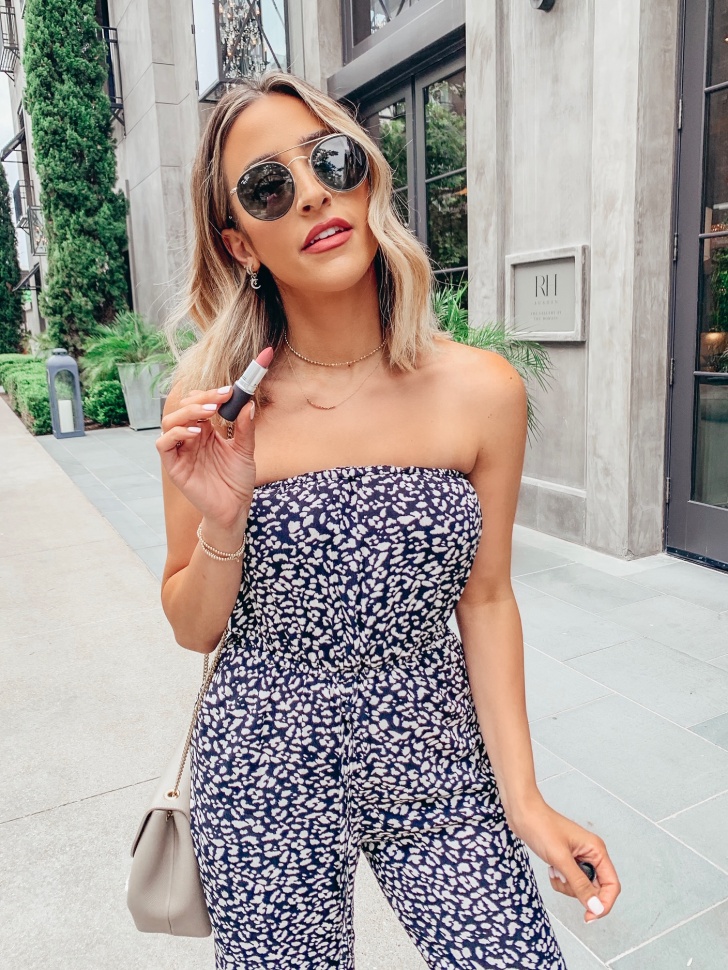 Wearing "Reverence" and "Half Red" here.
Wearing "Lasting Passion" with "Half Red" here.
Thank you to Ulta for collaborating with me on this post. All opinions are of course, my own.