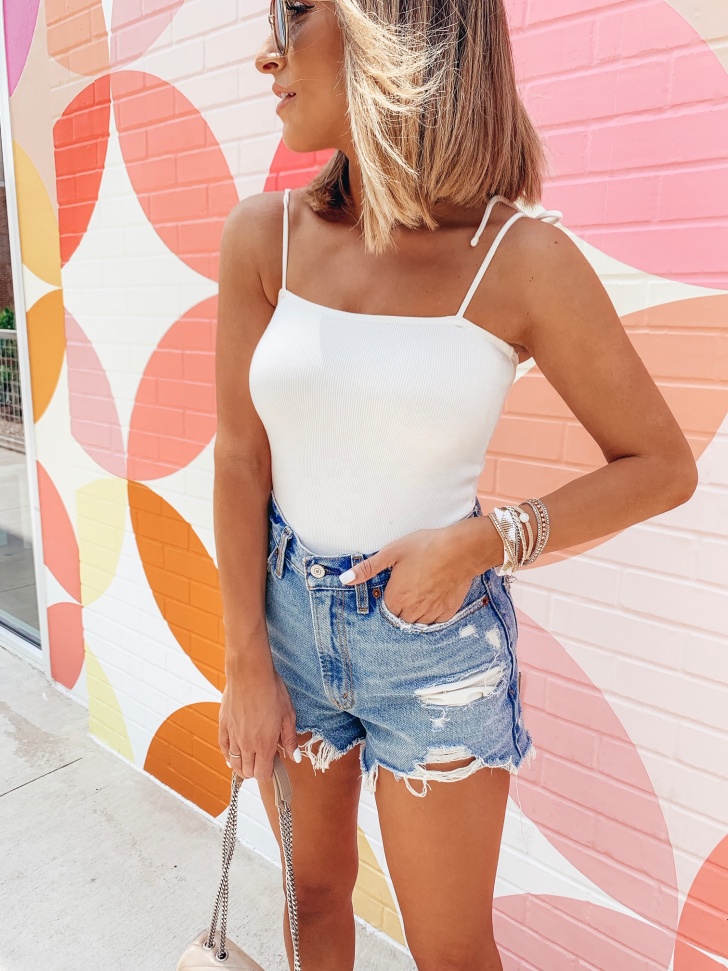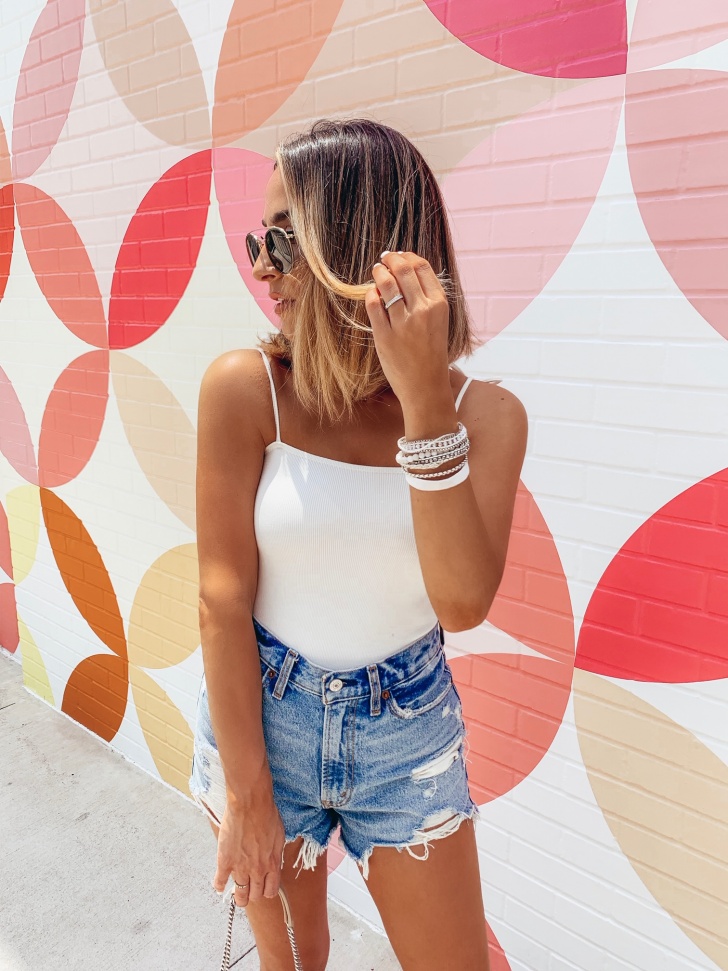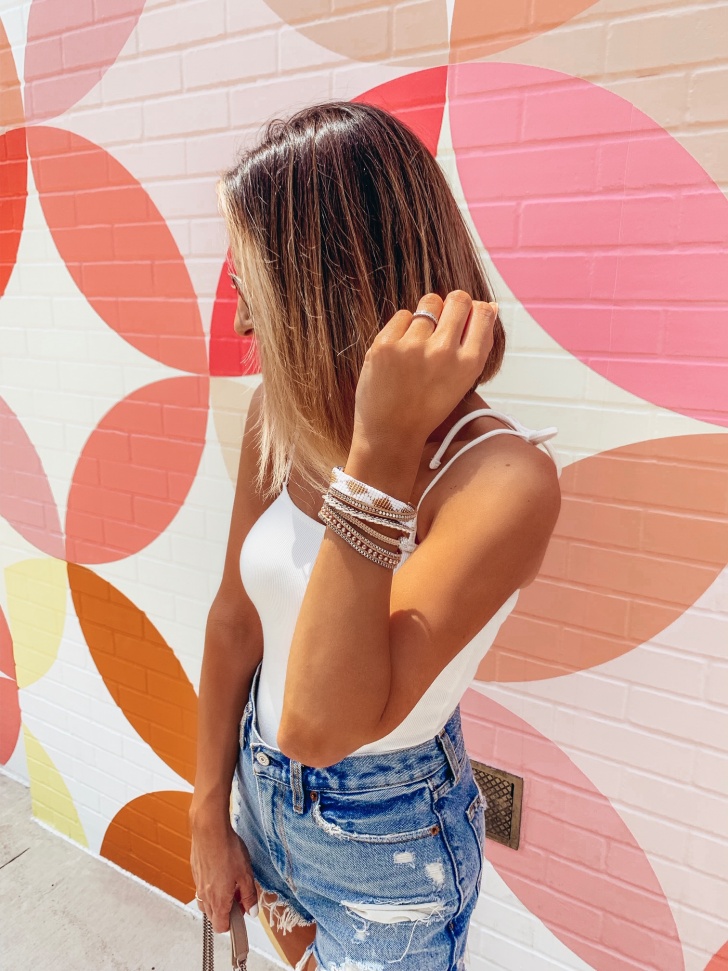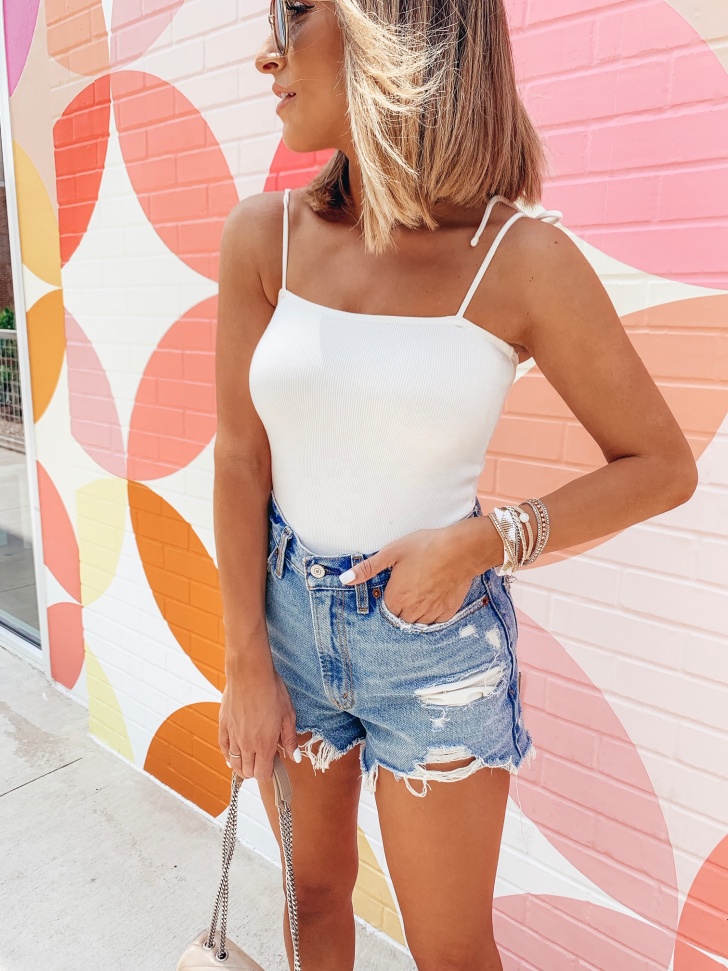 I'm an accessory girl through and through. I love a simple white top, denim and some great jewelry. I end up sleeping in a lot of my favorite pieces because taking them on and off with typical clasps honestly gets so irritating and if Alex isn't around, I can't get them off half the time haha. It's kind of become a joke in our house, every time I ask him to put on a bracelet, we both know it's going to take a solid 5 minutes. Manly hands are just not made for dainty closures lol!
Enter: Victoria Emerson. The answer to all my accessory loving prayers. I seriously adore this brand!! I found their pieces a few months ago and have been wearing them ever since. I LOVE the beaded details, because you get a stacked looked and the magnet closure makes my (and Alex's ha) life much easier.
Every time I wear one of their bracelets, I get so many questions from you guys where its from and for me to share all the details. So, when I saw Victoria Emerson was having a huge sale for Memorial Day, I had to share! I've become pretty obsessed with her pieces, so I have quite a few (there are so many cute ones!!), which I linked below for you guys. They also make the cutest present for a girlfriend, mom, mother-in-law etc.!
Sale Deets: The entire site is buy one get one. No code needed. Happy shopping!
Thank you Victoria Emerson for sponsoring this post. As always, all opinions are my own.