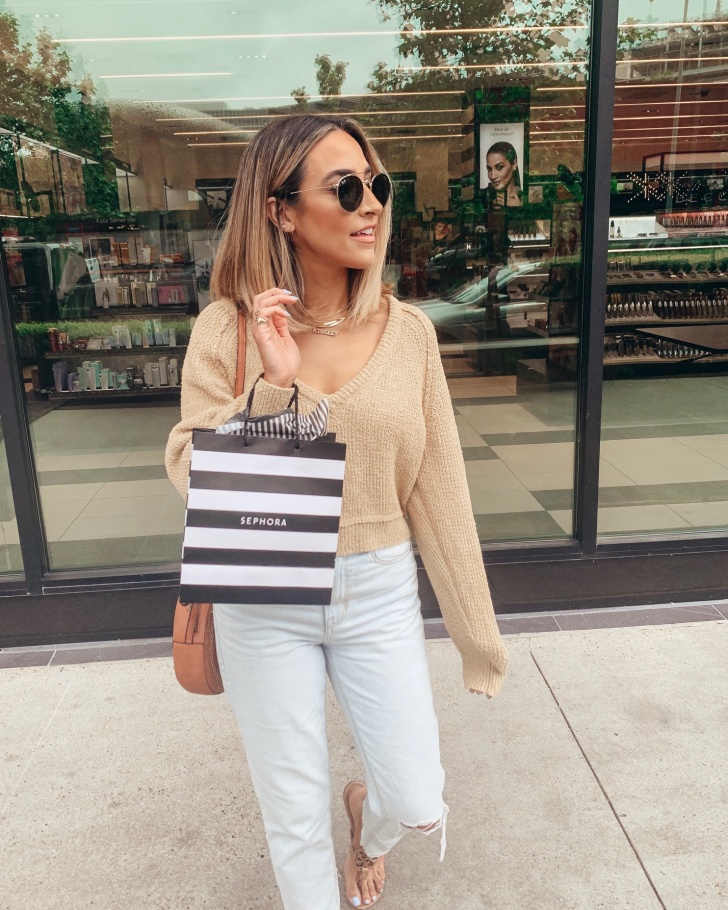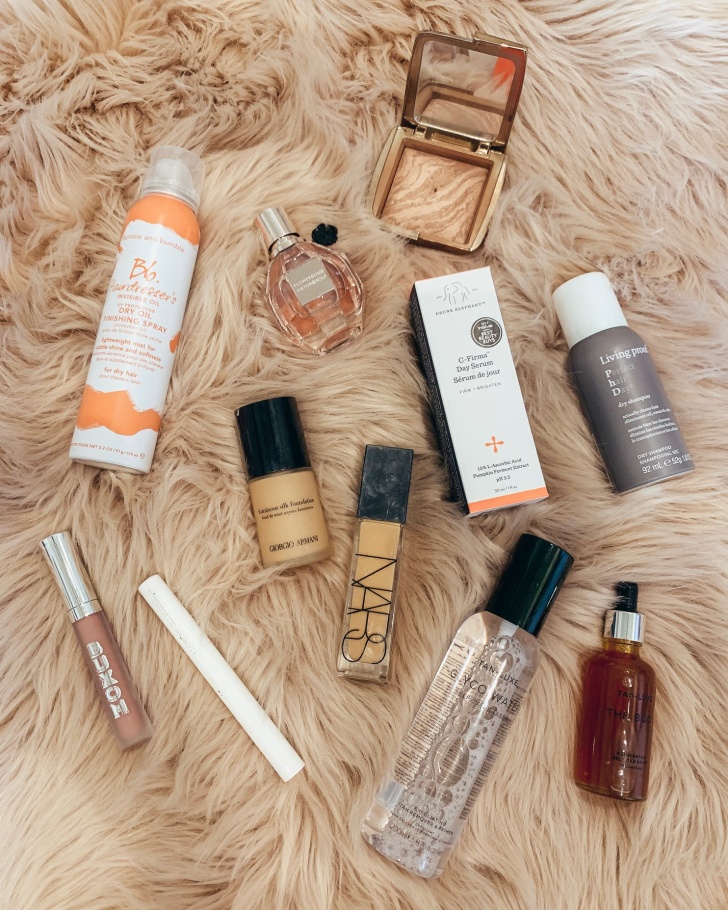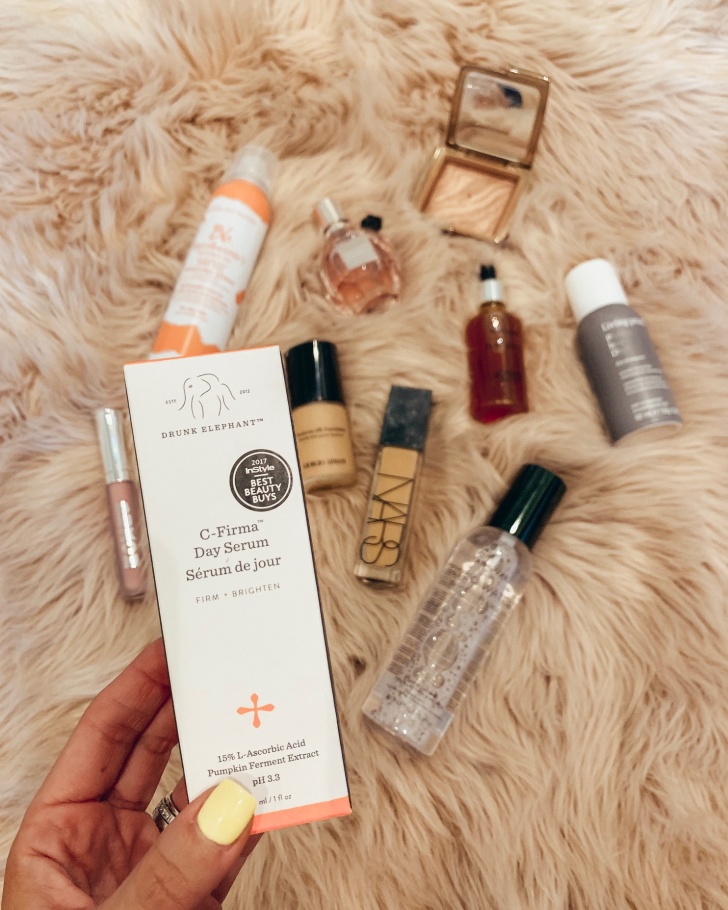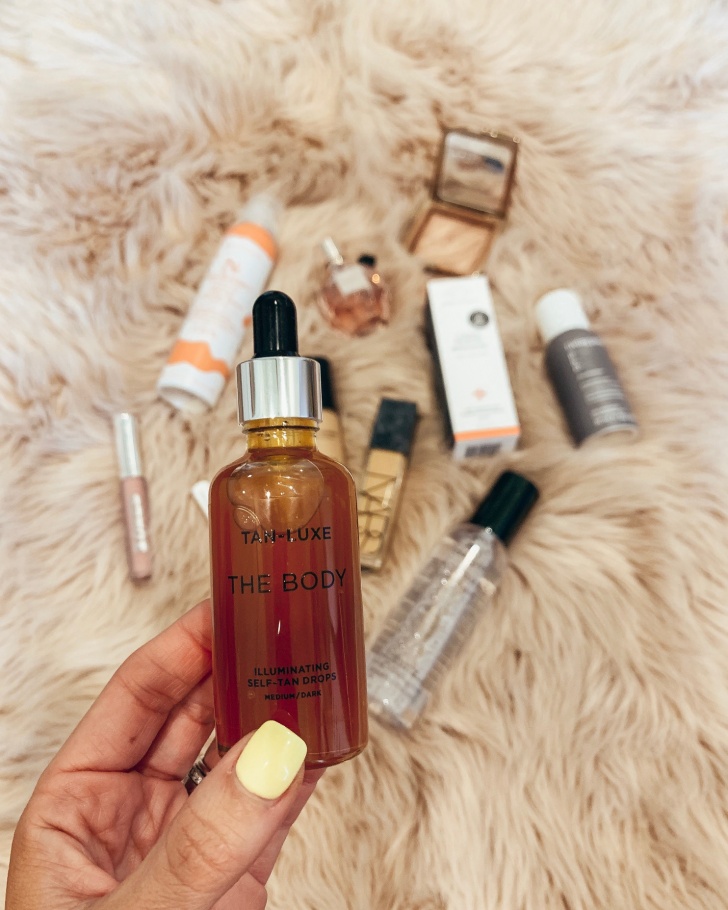 Welcome to the Sephora Beauty Insider Spring Bonus Event! It's one of my favorite beauty events of the year. It's one of the absolute best because it's inclusive and I always LOVE covering it for you guys and sharing my picks. Trust me when I say I have tried MANY of the products on the beautiful shelves on this adult candy land and per usual, rounded up a few of the creme de la creme here. Some of these beauties are re-purchases for me – I love to use this time to stock up on favorites that I know I'll need, and a few are brand new finds. The Sephora Beauty Insider Spring Bonus Event is also a great chance to try new products you've been eyeing at a better price!
If you aren't already a beauty insider but want to sign up, you can do it here (it's totally free and super easy!).
Here is a breakdown for all my fellow Sephora lovers out there and remember this Event ends Monday, May 6th!
Rouge Members: 20% off USE CODE: HEYROUGE
VIB Members: 15% off USE CODE: HEYVIB
Beauty Insider Members:  10% off USE CODE: HEYINSIDER
Drunk elephant C-Firma Day Serum– I've been on the hunt for a good day-time serum and just picked this one up to try. I always hear the best things about Drunk Elephant, so I'm excited to see how it does on my skin! It also won a Allure best of award.
Nars Long-Wear Foundation– This is my current favorite foundation. The coverage is great but it doesn't look cakey at all! It's what you see me wearing on the daily as of late. I wear shade: Barcelona.
Giorgio Armani Luminous Silk– Another favorite foundation of mine. This one is BEAUTIFUL for events and (everyday of course). It photographs so well, it's always the #1 foundation I recommend to brides. It's much more of a medium coverage, but so so pretty.
Fenti Primer– This has been my go-to daily primer! It lays really well underneath both above mentioned foundations and gives the skin a nice, smooth and blurred look.
Fenti Powder – The best translucent powder I've ever tried! It sets everything while giving your skin such a pretty natural finish. It also smells like heaven!
Bumble and bumble Hairdresser's Invisible Dry Oil  – Heat protectant
Flowerbomb– I've been on the hunt for a new fragrance and have been obsessed with this one! It smells so good for any occasion, day or night.
Lancôme Mascara Primer– My tried and true lash primer. This is my #1 longest used product and an all-time favorite.
Lancôme Monsieur Big Mascara– One of my favorite mascaras. It seems to mix really well with whatever I pair it with for my "mascara-cocktails" lol.
Tan-Luxe Drops– This is what I've been using to get my daily tans. They are little drops that you just drop right into your moisturizer and apply all over for a great glow. I also have and like the Isle of Paradise ones but find that these are more user friendly and don't streak, where as the others can get a little tricky on certain areas! I use the medium – tan and find it to be the perfect day to day tan shade.
Tan-Luxe Glyco Water– This has to be one of the coolest products I've come across in a WHILE. Anyone else having trouble getting off their fake tan? I've tired so many exfoliators and so many don't work. This is a spray that helps take it off (pre-shower) and it's literally liquid gold. I've never heard anyone share this or seen it anywhere but I was randomly browsing, came across it and have already fallen in love. This reviews are mixed on this, but it has worked really well for me!
Hourglass Bronzer– In the warm weather months this bronzer is my jam. It's so bronzy and gives you skin the healthiest glow! I'm currently using the shade "Radiant Bronze Light", but if you're a bit lighter, go for "Luminous Bronze Light". They have a few other shades as well, but those are the two I have and love.
Buxom Lipgloss–  Love this gloss in the shade "White Russian". It looks great on top of any nude lip combo and has a really nice minty sensation that weirdly makes you feel fresh haha.
Marc Jacobs Lipstick in "Cream and Sugar"– I recently picked this lipstick up and its such a great nude! Perfect for everyday.
Living Proof Dry Shampoo– My fave dry-shampoo. Need I say more?
Tartelette Eyeshadow Palette– I always reach for this palette! No matter how many I try. It's just a good one for both daily and amped up looks and I find myself taking it with me on just about every trip.
That's it for my picks! I could go on and on of course, but I didn't want it to be too crazy overwhelming. I hope this helps and happy shopping! Xo

Thank you to Sephora for collaborating with me on this post. All opinions are of course, my own.