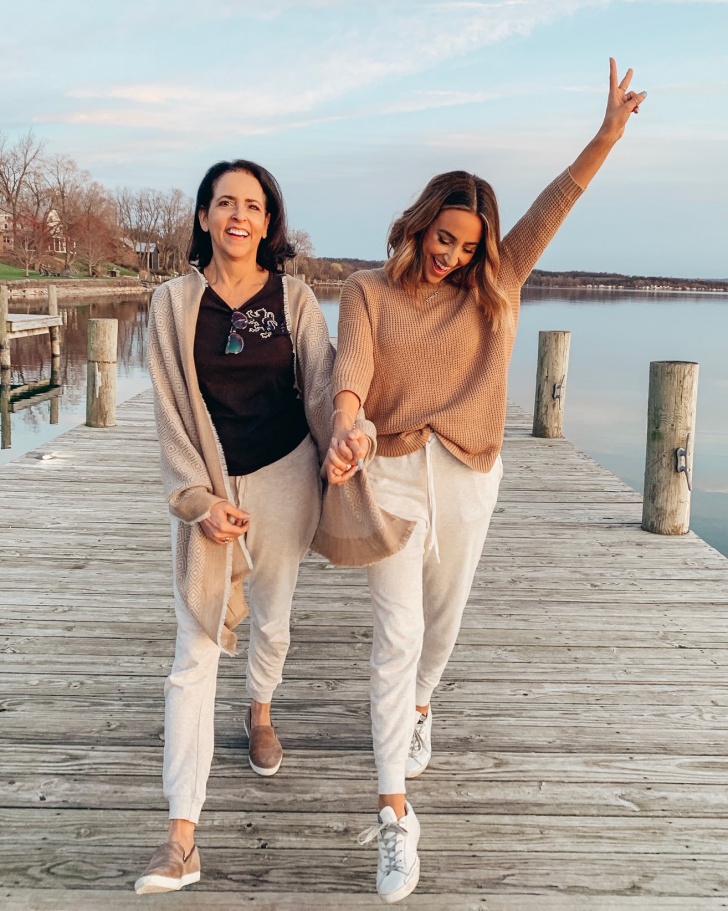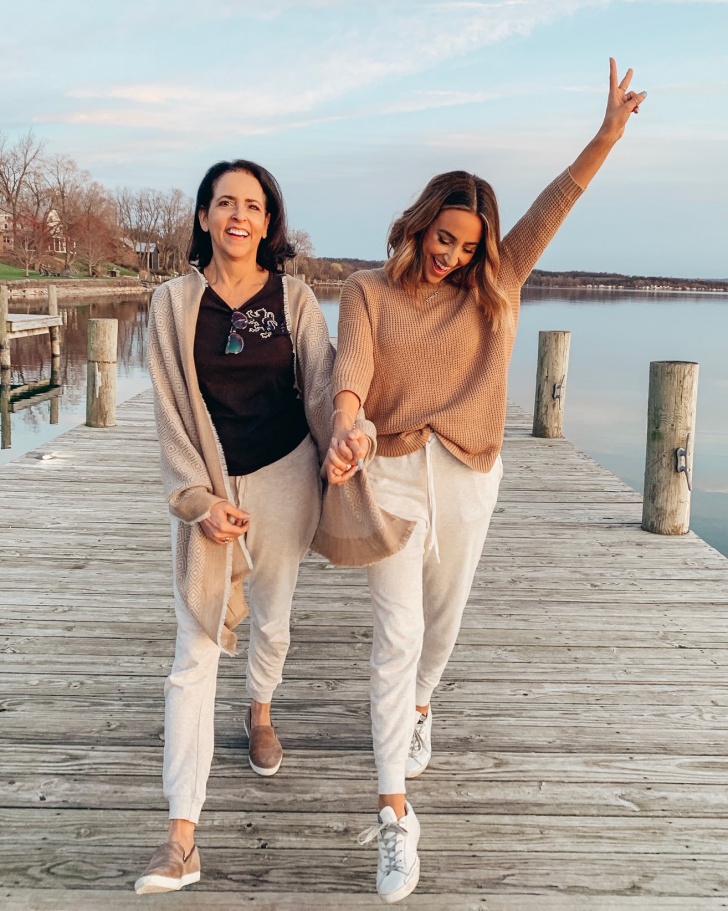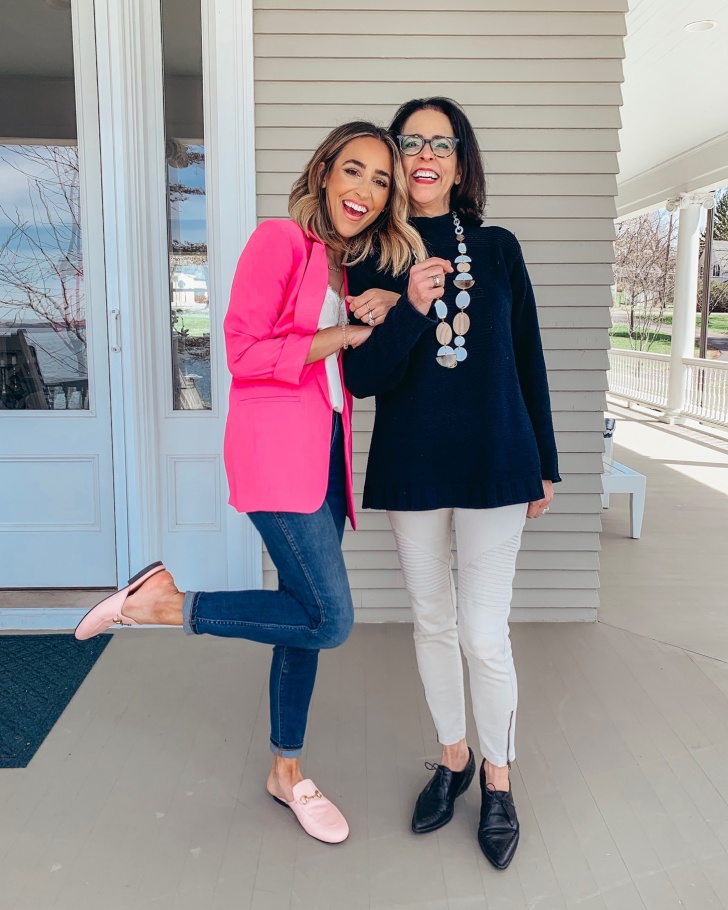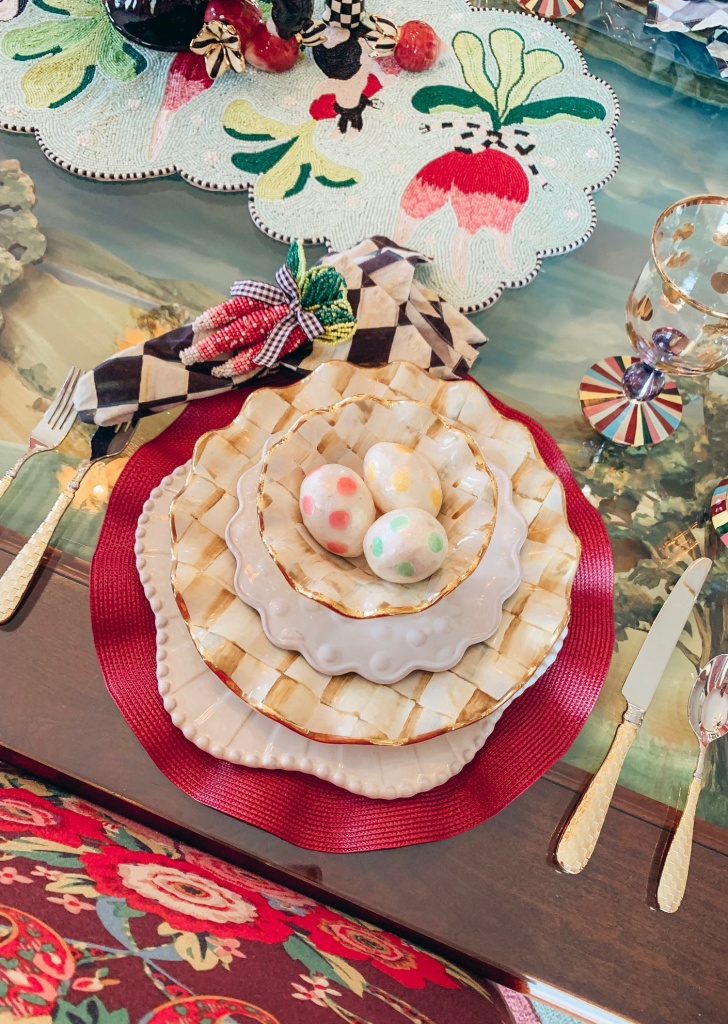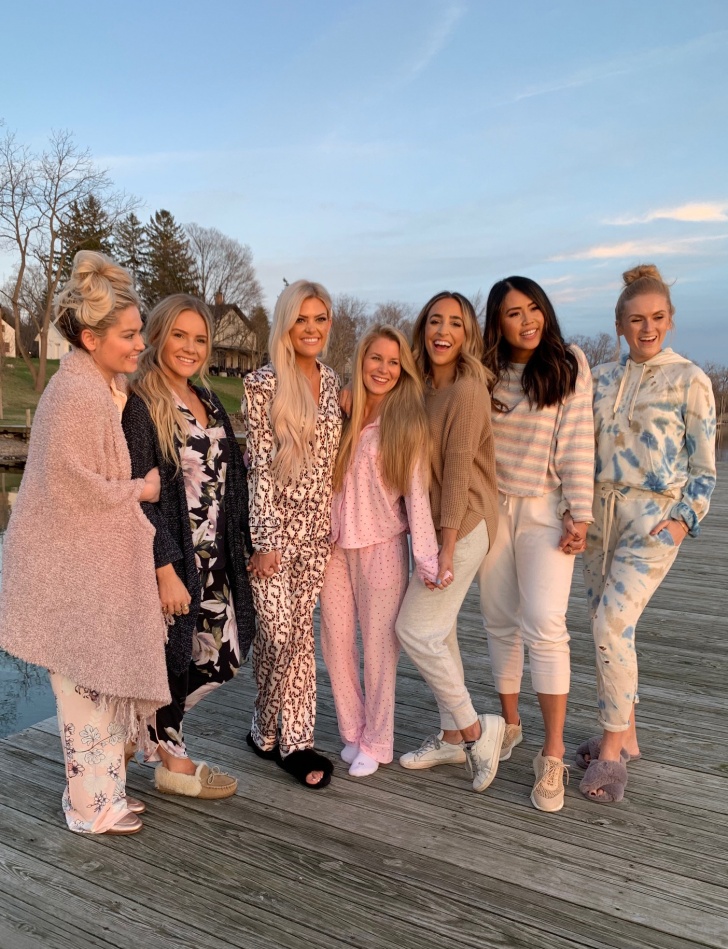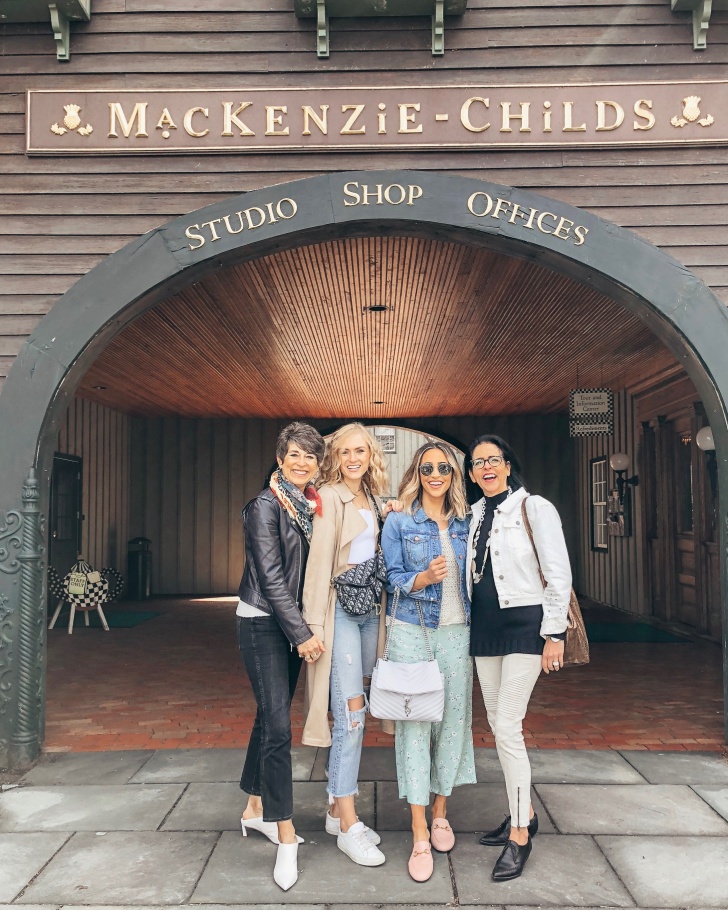 When I think about my mom a million things come to mind: creativity, kindness, strength, beauty, the skill of a gourmet chef haha, but most of all she's my best friend. She's the great role model (#goals) kind of mom and I'm the "call her way too many times a day" kind of daughter lol. After my first experience at MacKenzie-Childs last October, I immediately called my mom to tell her all about the trip. I knew she had been a fan of the brand for years and would love every little detail of the experience. When the MacKenzie-Childs team said they were doing a mother/daughter trip I, of course jumped at the chance to go back to wonderland and share such a special and cool, immersive few days with my sweet momma.
We spent the weekend learning about the brand and really seeing inside the wonderful world of Mackenzie-Childs. It truly is like falling down a rabbit hole of whimsical goodness. There's something about holding and touching the pieces that just gives you an entirely different appreciation for them. It's pretty amazing how much thought and careful detail goes into every single piece. The whole trip was right up our alley because we both love doing creative activities and of course love us some serious girl time!
We toured the factory, painted a cake stand, took a flower arranging class (so fun!) and silk scarf painting. On the last day we had the pleasure of meeting the founder of MacKenzie-Childs Glow candles and learning not only what goes into candle making but also some really useful lifelong entertaining tips. Did you know that the first time you burn a new candle it should be for a minimum time? For example, if your candle is 3 inches in diameter, you want to burn it for 3 hours or more to get a good even burn. It's also really important to make sure you trim the wicks. You can just do this with scissors but they should be about a forth of an inch long. Cool right?
We even attended a cocktail making class and took home a delicious recipe for a beet Cosmo – seriously wicked! Our week ended with a pajama party (what more could a girl want?) with the whole group – all the moms and daughters were so sweet and everyone instantly clicked.
The whole trip was packed with so much creativity, learning, pattern mixing and good old mother daughter bonding. A few days at Camp MacKenzie-Childs really does teach you the importance of having fun with your everyday pieces because why not? Don't be afraid to get out of the box a little and just play. Mix your grandmas china in with one of their beautiful dinner plates, put two unexpected patterns together and most of all, don't be afraid to really use and enjoy the pieces you have.
Since this is a post all about mothers day and I know we have a lot of Liz fans out there, I thought it would be fun to have her share a little bit of mothers day memories and our trip from her perspective:
Hi Guys! Liz here.
How lucky I feel to be the Mom of an influencer! I am often the downstream
recipient of clothes and products (which are definitely cuter and more current than
anything I own!). I have also been fortunate enough to go on a few trips with
Courtney – like our recent trip to Mackenzie-Childs in Aurora, NY.
The Mackenzie-Childs trip was such a great experience.
It was a special time together without any of our daily distractions. Yay for no planning dinners and cooking! It also was a wonderful time for me to see Courtney in a "work" environment with other influencers. It was so impressive to see this group of strong women genuinely
supporting and encouraging each other .
We laughed, learned and got to express our own creativity all the while getting to know the dedicated and enthusiastic people behind the brand. I believe my favorite part of the trip was touring the factory and seeing all the people involved in the process of making the pottery from design to painting. It became so clear why it is such a special and enduring brand.
As Mother's Day approaches, I think back to some early breakfasts in beds with ants on a log , carrots, strawberries and homemade cards, kitchen cabinets slamming all the while! She was quite the chef, let me tell you. Time just spent together has always been the most precious gift. Now that Courtney is also a mom, I look forward to watching the traditions and being part of and special memories that she and Kins make.
Shop Liz's picks!

I'm currently freshening up my kitchen table scape for spring and can't wait to share it with you all over the next few weeks on Instagram! Here are a few of my favorite picks!

Thank you Mac-Kenzie Childs for sponsoring this post. As always, all opinions are my own.