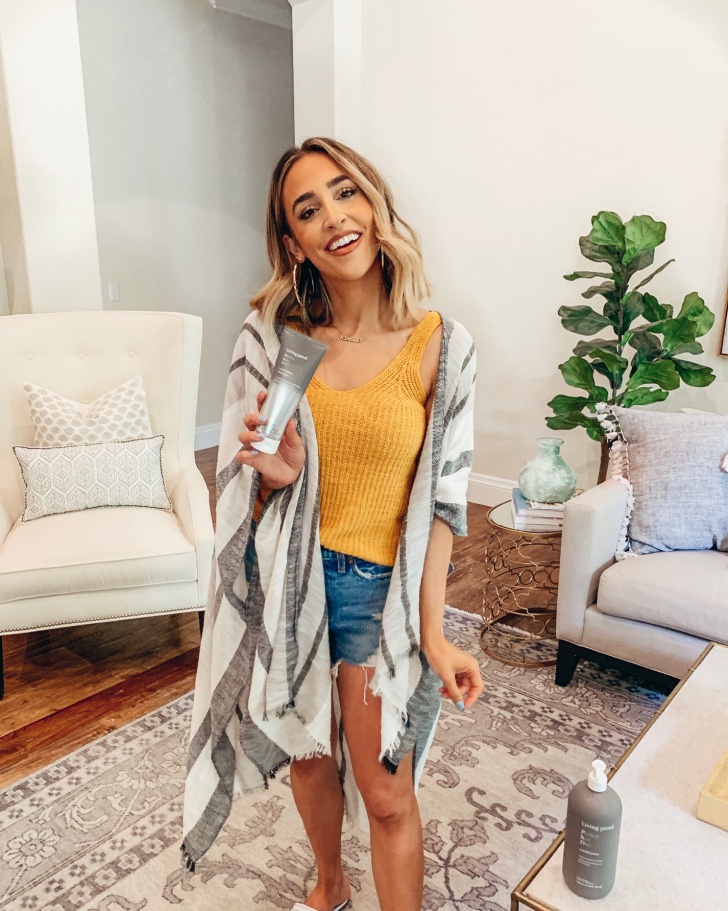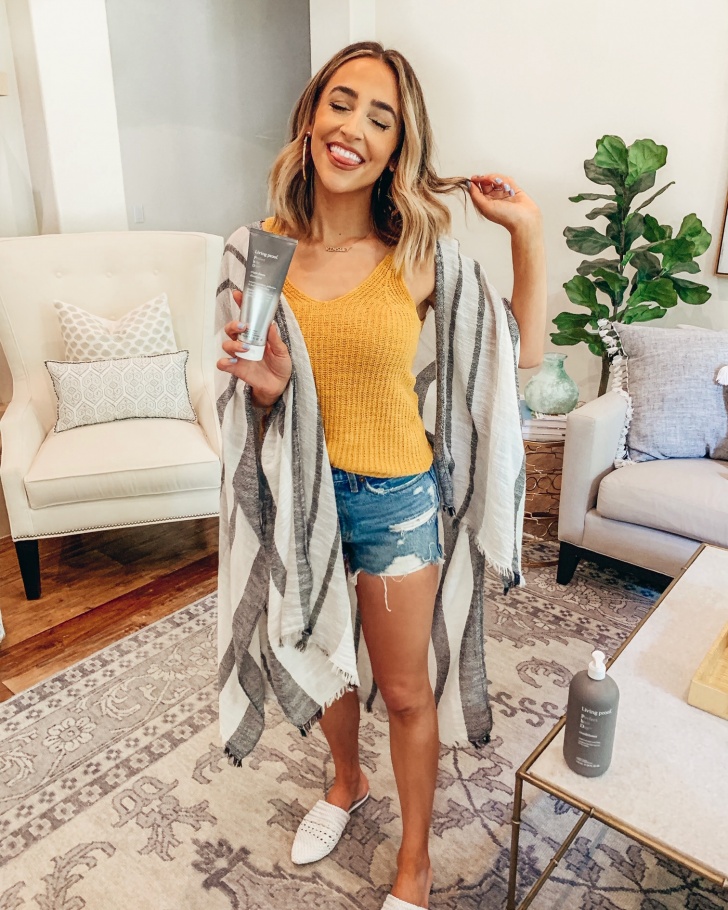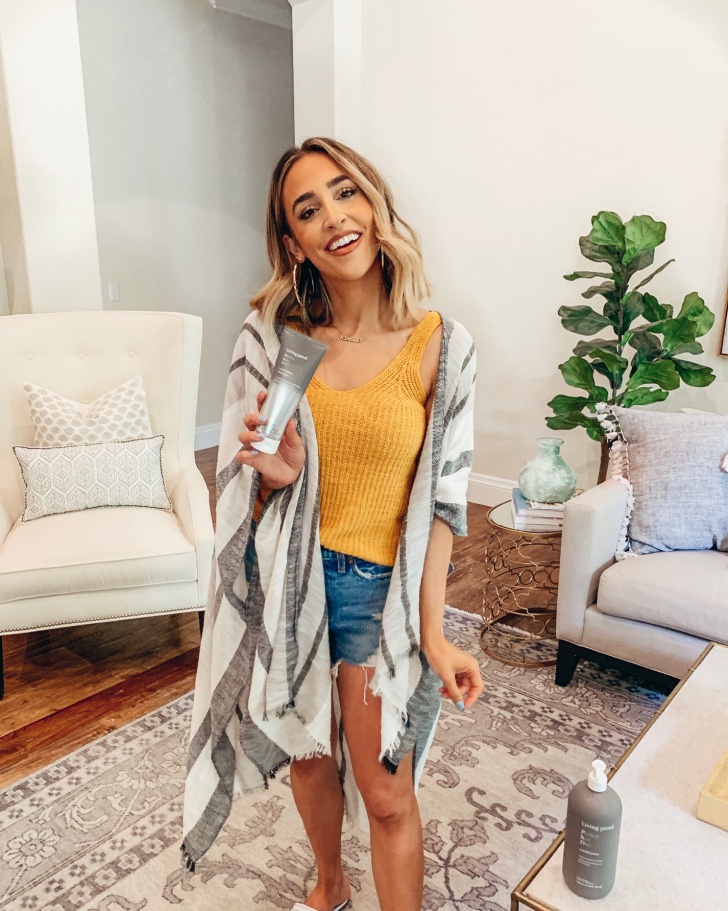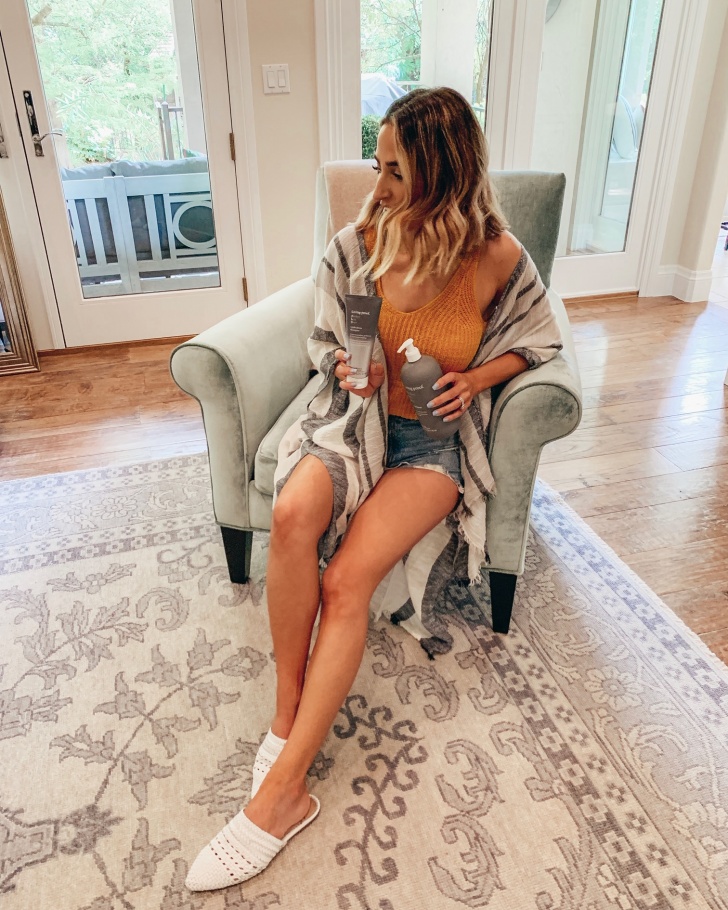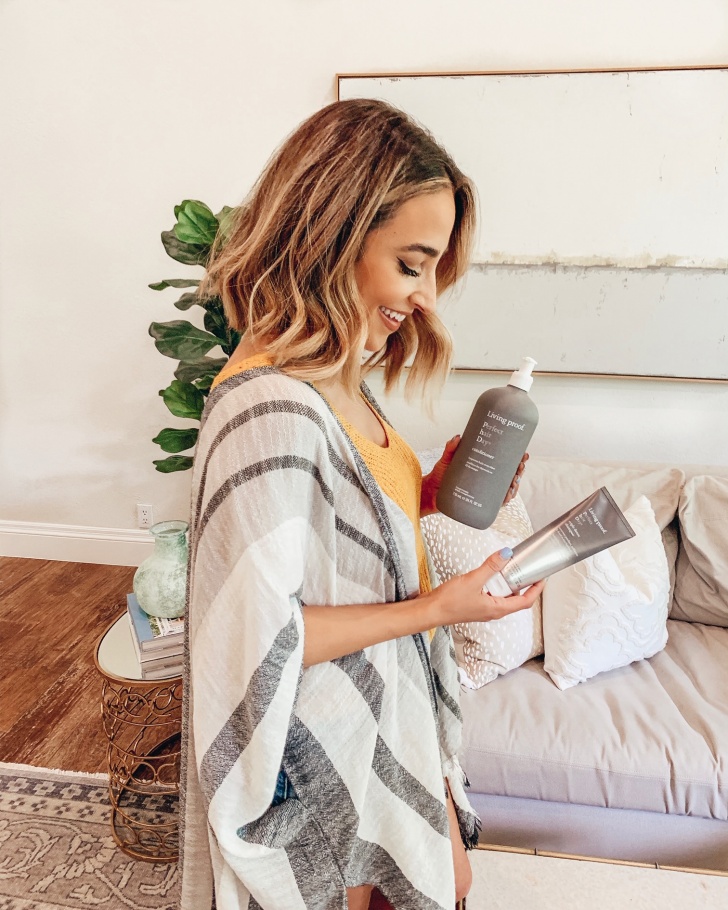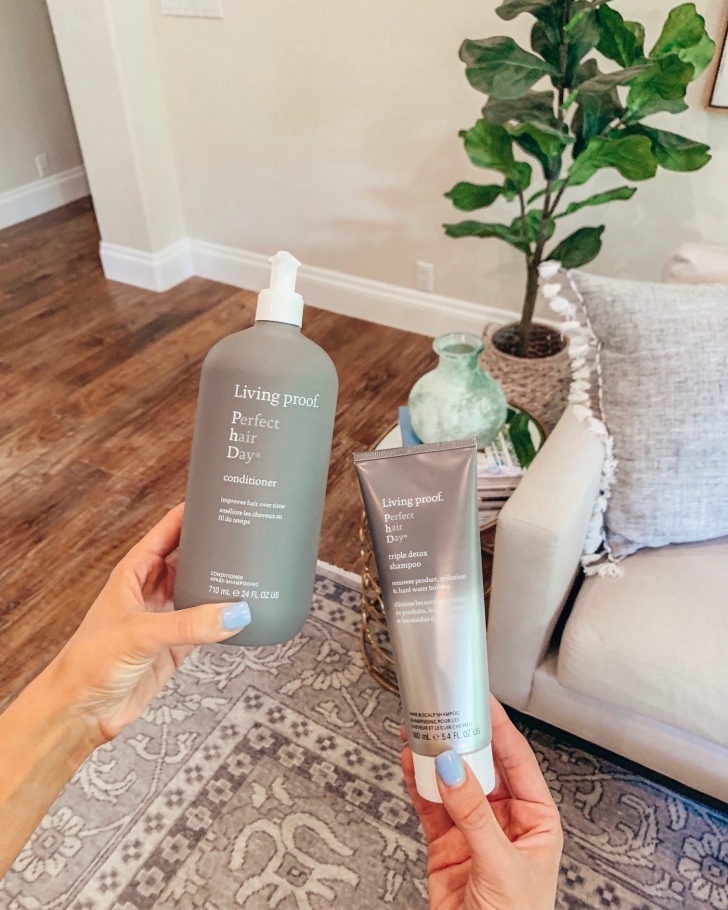 I've lived with my short hair for a few weeks now and I've tried out a bunch of new products to see what works best. I recently shared a tutorial showing how I style my new hair (products included) and saved it to my highlights if you missed it. When I shared what I do after the shower, I had a ton of requests to share the shampoo and conditioner I've been using. To be honest, it's taken me a while to find a good shampoo and conditioner. So many of them are either too heavy or do virtually nothing for my hair.
Lately, I've been using Living Proof Perfect Hair Day shampoo and conditioner and loving them!
I was strolling the aisles of Ulta one day looking for new products to try and review for you guys and got so excited by this new shampoo find! You guys know I am all about online shopping (so much easier and more convenient), but occasionally I like to pop into a store to actually test and swatch products to see what peaks my interests. Ulta is one of my favorite destinations to browse because they have such a huge variety or products and price points. I knew I had to try this shampoo because it was different than anything I'd seen! I'm so glad I did because I'm definitely hooked.
The shampoo is a triple detox shampoo which I definitely need. If you're like me and tend to use a lot of product in your hair/go a few days between washes, you should probably be using a detox shampoo, too. Product (especially dry shampoo!) can build up, so while you think you're washing your hair, you are probably leaving a lot of product behind. I take good care of my hair, but day to day life takes a toll, the shampoo removes build up from pollution and hard water as well! Since I've been using this shampoo I've definitely noticed softer and shinier hair!
As for the PHD Conditioner, I'll let the reviews speak for themselves (I'm talking over 300 five star reviews!) I have color treated hair and tend to use product and heat on it almost daily so having a good conditioner is a must for me. I've actually been using this one for a little over a year (for my long hair too) and love it. The formula does four things: smooths hair, polishes and protects strands, creating visibly healthier hair over time while helping to repel dirt and oil to keep hair cleaner, longer.
Since I know I love this conditioner I went ahead and snagged the huge size. I love a good pump conditioner, I don't know why but it's oddly satisfying haha! I also have the travel sizes and take them with me on every trip. They're the perfect size and really easy to refill (I just use the pump from the big one to refill).
I really love the whole Perfect Hair Day line, the dry shampoo is my favorite!
Thank you to Ulta for collaborating with me on this post. All opinions are of course, my own.