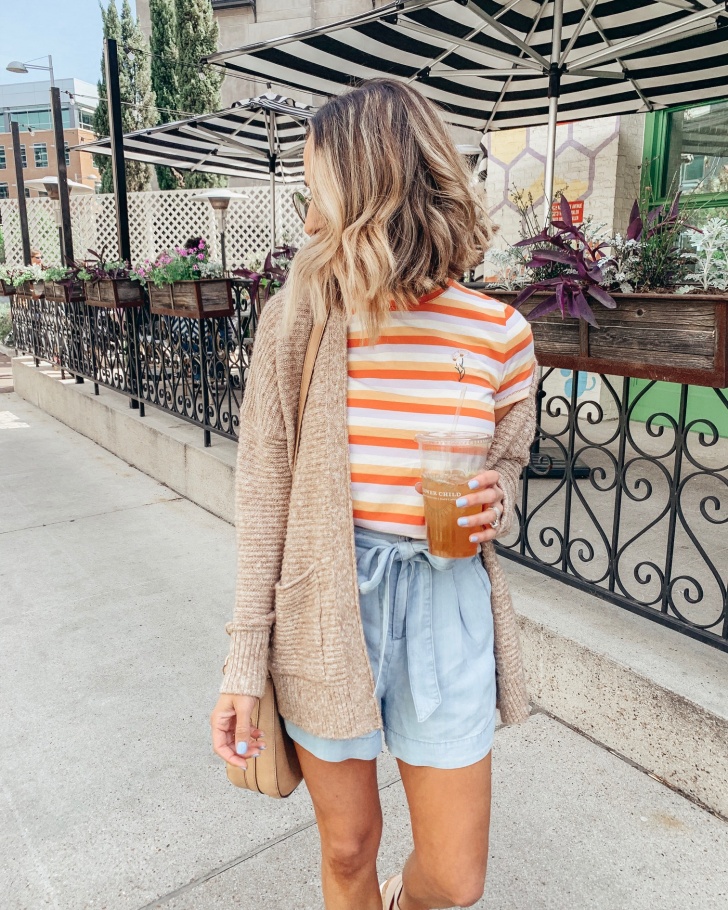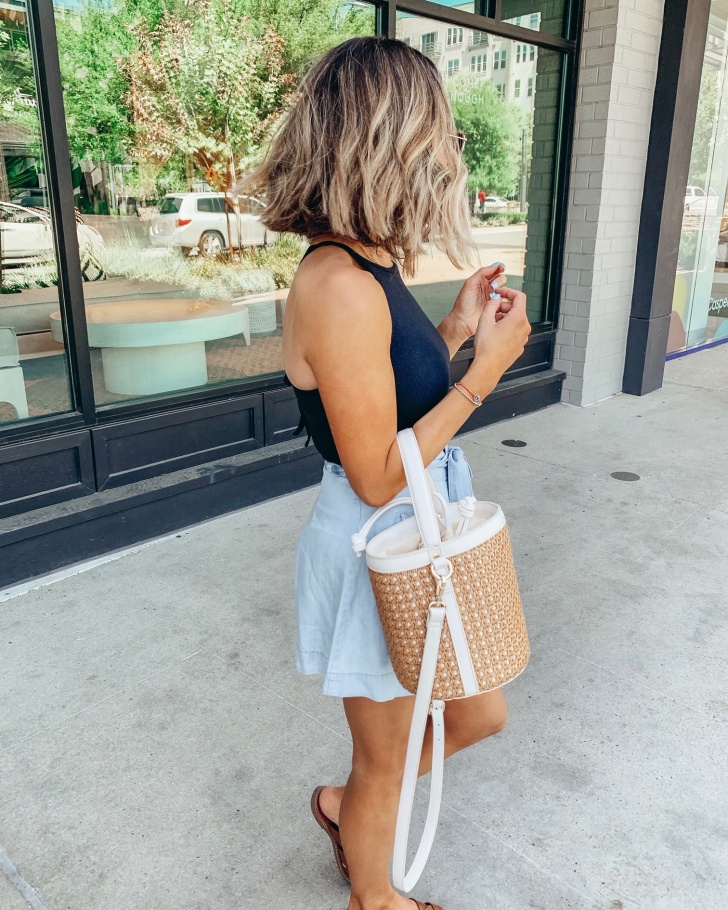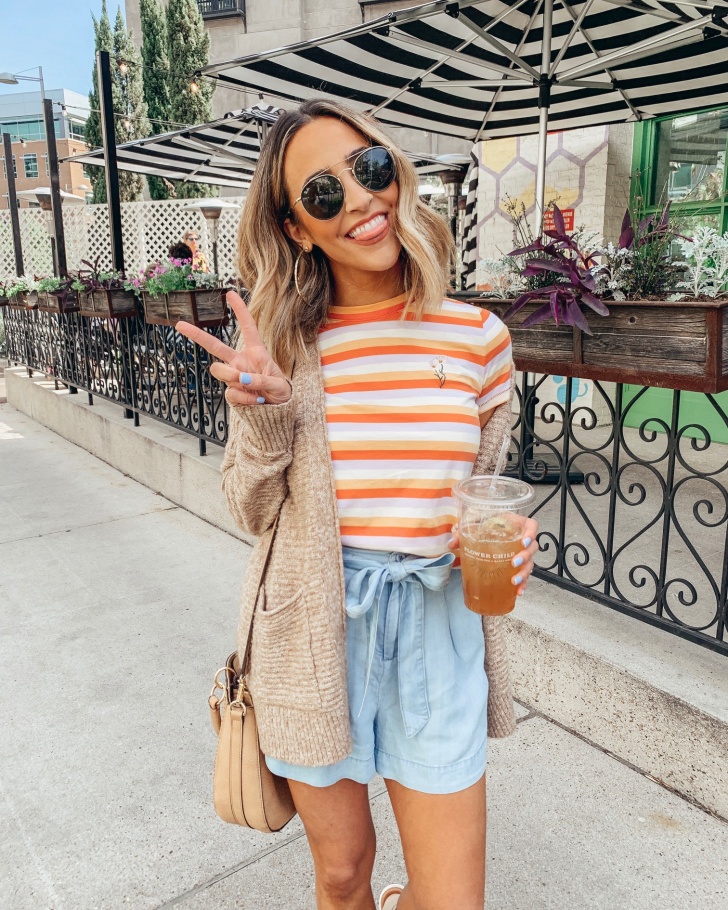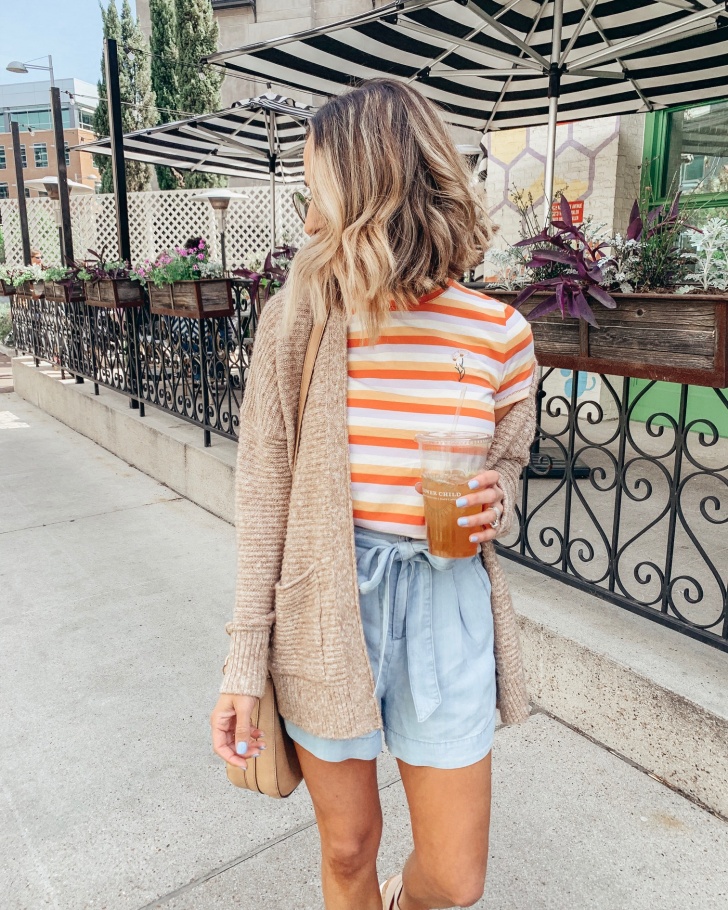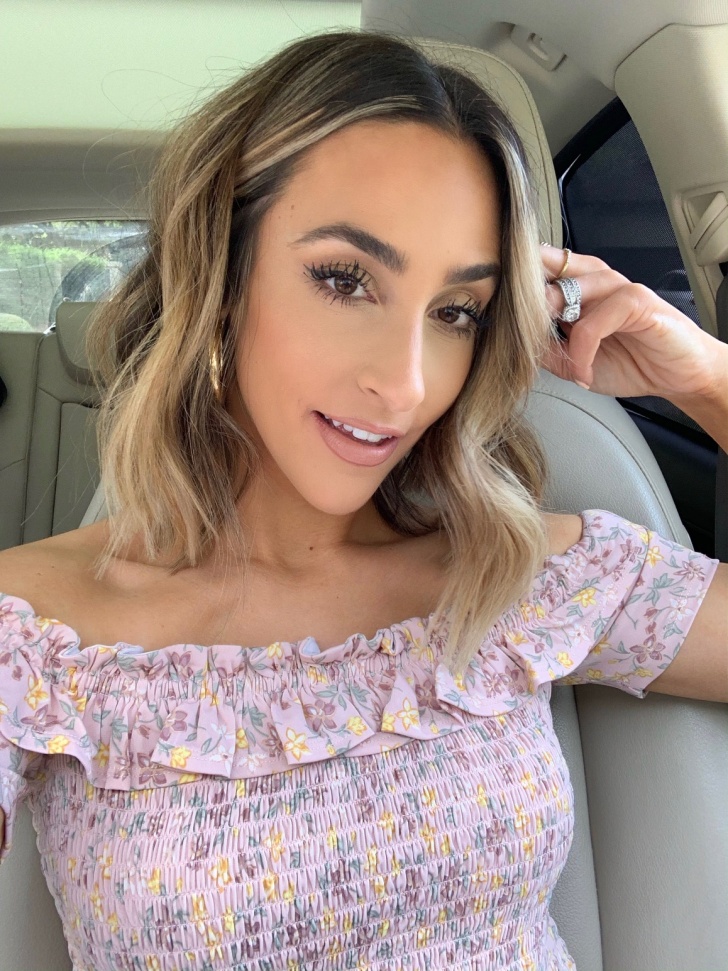 A few weeks ago I got my second holes pierced, two weeks ago I chopped 10 inches off my hair and last weekend I got my third holes. Alex and I joke that I may be having a quarter life crisis but I'm totally fine with it, lol. Since I chopped my hair I've had an insane amount of requests to share how I've been styling it and what I use to achieve my everyday look. A lot of y'all have asked if I've had any regrets and that's a hard no. I LOVE my short hair! I don't know how else to explain it but to say I feel more me than ever. I will say, I think different lengths of hair suit people best depending on height, facial features etc. so my best advice would be to scroll Pinterest or IG, get some Inso and have a few styles to bring in as a starting point. Ultimately, I would ask your stylist to tailor it to YOUR features and face! That way they can combine the vibe you like from inspo pics with what will best suit you, if that makes sense.
As far as my hair goes, I've included some pictures from different angles to help out anyone who may be interested in a similar vibe.
Haircut: I have a lob with some interior layers that is definitely a little a line (longer in the front than back). That's all I really know, hopefully it's helpful!
Hair color: I always ask for something rooty and natural looking with lighter highlights and balayage. I like to describe it as what would happen to my hair if I was in the sun for a million hours lol. Again, ALWAYS bring in a picture of the color you want to achieve rather than just describing for the best results.
STEP 1 / Out of the Shower.
Wet Brush – I always use this brush for wet, fresh out of the shower hair. It's the best for detangling wet hair without pulling or feeling like I'm doing damage to my hair.
Kérastase Nutrative Blow Dry Primer –  After I brush my hair, this is the first product I use. I work a dime to penny size amount into my hands and apply all over my hair, mostly avoiding the scalp. This works as a heat protectant while nourishing your hair!
STEP 2 / Dry.
Revlon Styling Brush – I dry my hair (or air dry on some days). My friend Lynzy first recommended this to me and then I saw it all over social media. I'm apparently really late to the game on this styling tool, but better late than never because it's bomb. It's basically a brush and hair dryer in one. It makes giving yourself a blow out super easy, adds lots of volume and is overall a total win in my book. I will say that it gets VERY hot, so if you have thin or damage prone hair, just keep it on the lower heat setting.
STEP 3 / Style.
On day one, fresh hair, I've been curling/waving my hair with a straighter most days since the chop. I LOVE the bended looking waves it gives and it keeps the ends nice and straight. I basically just clamp my hair in the straightener then start to turn/bend it away from my face to create the wave. I always make sure and leave about an inch and a half out to keep the ends straight and sleek. If you have curly or wavy hair you can use this to straighten your roots etc. first and then add the curl.
I leave my front to pieces out and curl those with a curling iron. The curling iron creates a bouncier curl, so I like it to frame my face.
Tools.
GHD Curling Iron + GHD Straightener – I swear by both of these. If you're looking for a more affordable curling iron this one is also great, I use the 1in and it gives a tighter more structured curl.
Products.
After it's styled, I top it with this finishing cream and a spritz of my favorite texture spray.
Oribe Airstyle Flexible Finish Cream – I use this on the shaft/ends of my hair. If you're looking more of a beachy/"piecey" hair style, this is your product. It perfectly separates your curls and give your hair an edgier look. A little bit goes a long way, so use it sparingly.
Oribe Dry Texturizing Spray – Much like the product above, this one gives you all the texture but it also adds volume that gives you that messy/lived in and kinda sexy look. Pro-tip, hold the bottle down and spray up into your hair for the most volume.
Day 2 + 3 Hair
Living Proof Dry Shampoo (Affordable – Dove Dry Shampoo)  – My two favorite dry shampoos for extending the life of my hair. I also really love this dry conditioner. It totally adds life and shine back into you hair!
Caviar Perfect Iron Spray – If I want to touch up my curls, I spray this on day 2/3 hair to keep it protected from the heat.
Mason Pearson Hairbrush – Aka. the MAGIC  brush. This brush is made with Nylon and Boar Bristles to evenly distribute natural oils while exfoliating your scalp. There's something magical about the combination together, it's almost hard to explain because it's hard to imagine a brush that does more than detangle your hair but I'm telling you, this thing smoothes your hair, leaves it silky, while adding a ton of volume. Overall mermaid hair vibes. It's CRAZY expensive but I'll be damned if it doesn't make the biggest difference. Hack: I have the "popular" but they have smaller sizes that are slightly less expensive.
PSA: I didn't realize that this had Boar Bristles until I did some research, so if that isn't your thing, the brush won't be for you but wanted to include it since I have an so many requests to share.
That's it friends, all my favorite and tips! I hope this helps. If you have any questions, feel free to comment them below. xo