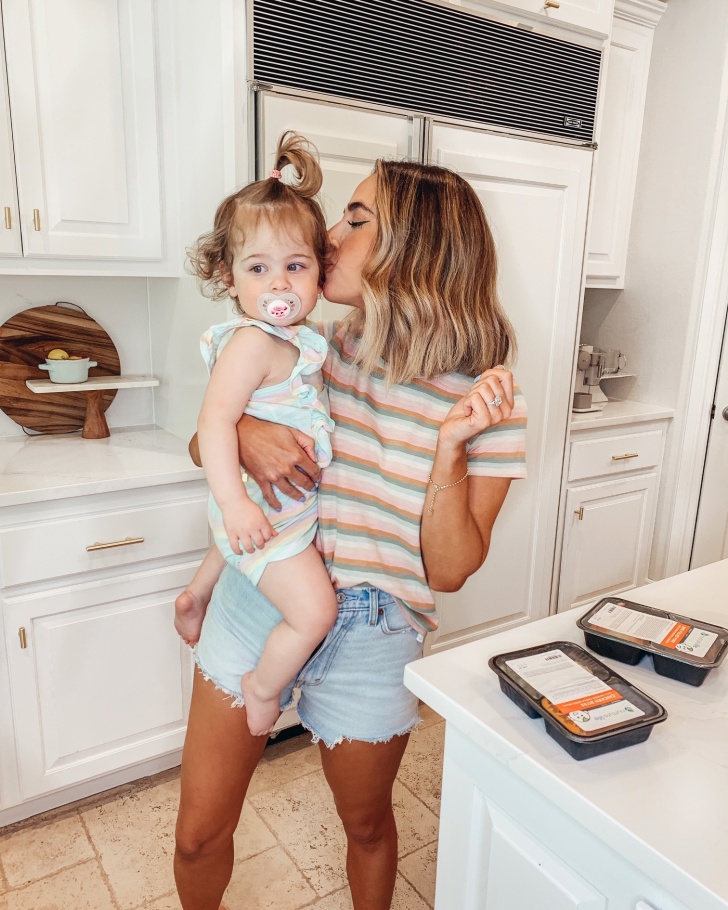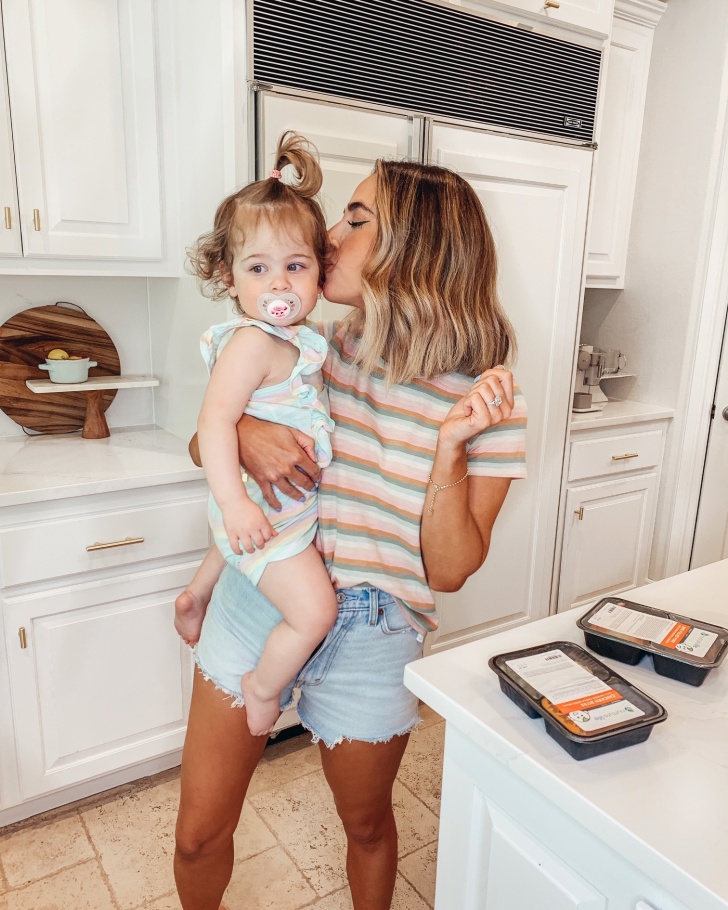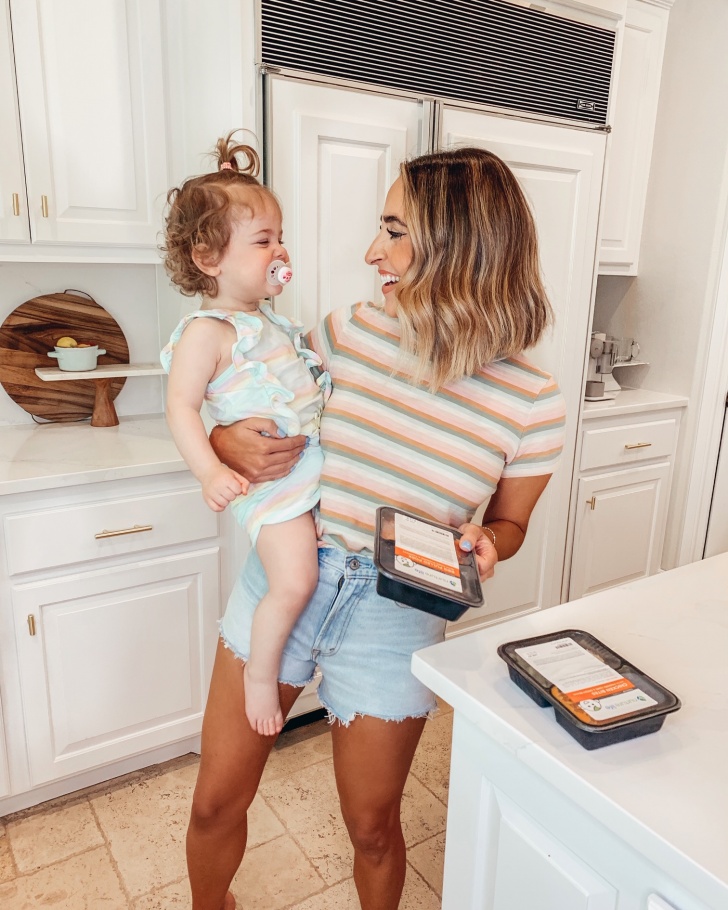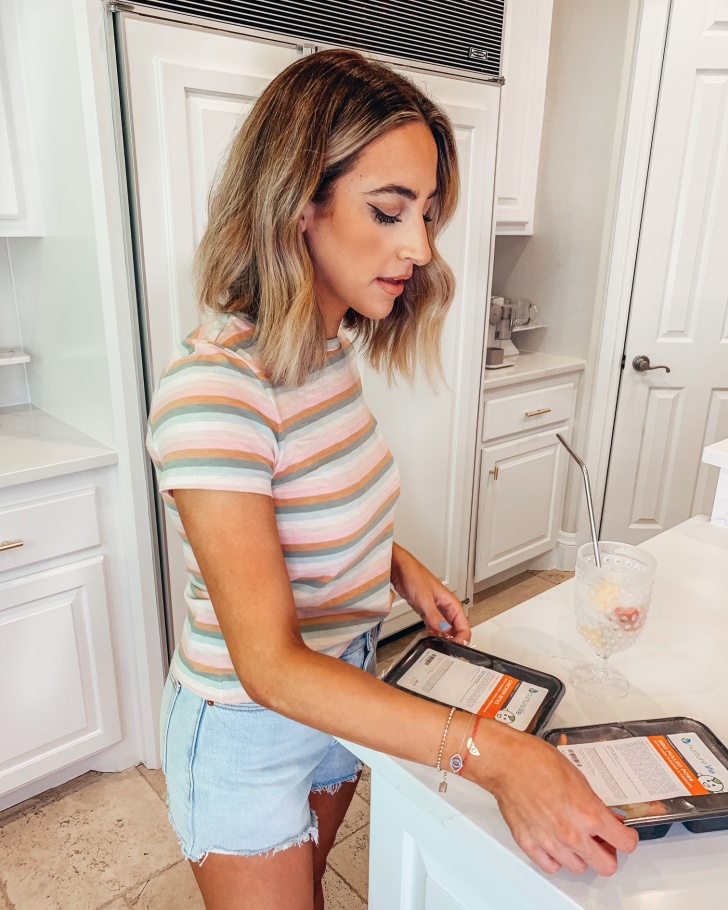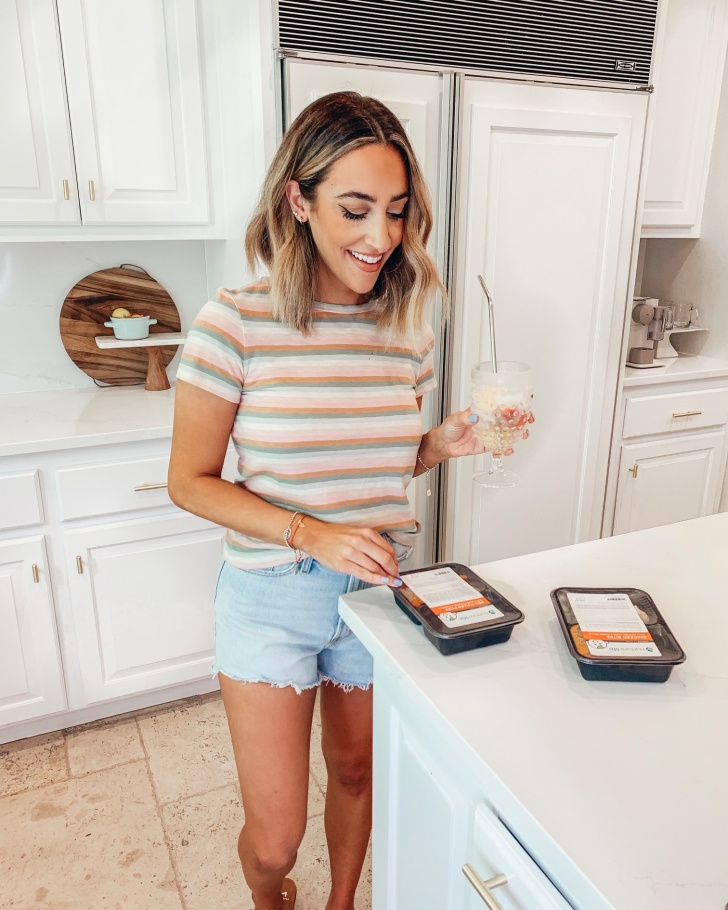 Mom life is easily the most rewarding and challenging experience of my life. I wake up everyday beyond excited to see Kins, love on her all day, take her to play and chat with her about new words, while simultaneously trying not to pull my hair out when she throws her toys everywhere and says no to any questions I ask (lol, but real talk I think the no is funny). My point is, momming ain't always easy so if I have a chance to simplify our day and lighten the load, I take it!
One of my favorite ways to simplify meal time has been Nurture Life. If you're new and haven't heard me share about Nurture Life, it's a food delivery service for babies, toddler and kids (up to age 14!). You provide your child's age, dietary preferences and Nurture Life has a menu ready for them! The menus change weekly so your child is always trying something new and not getting burnt out on the same things.
We love trying different meals, but no matter what we always order the cauliflower mac and cheese, chicken meatballs with pasta and veggies, and the chicken bites with mashed yams and green beans (this is the only way I can get her to eat green beans!). They are Kinsley's favorites/staples and ones I know she'll love.
I've shared my code with you guys on stories a few times before, but always get DM's asking if I can share a little more, so I thought it would be helpful to put everything in a blog post and include my code here as well.
CODE: COURTNEY for $30 off your first order! I hope you and your little(s) love Nurture Life as much as we have.
Thank you Nurture life for sponsoring this post. As always, all opinions are my own.