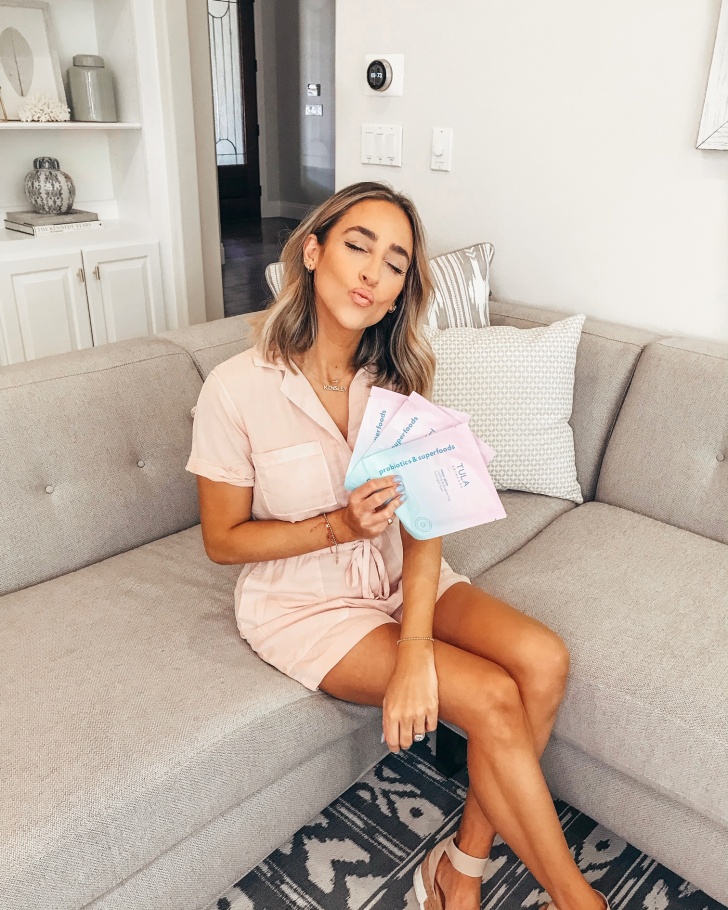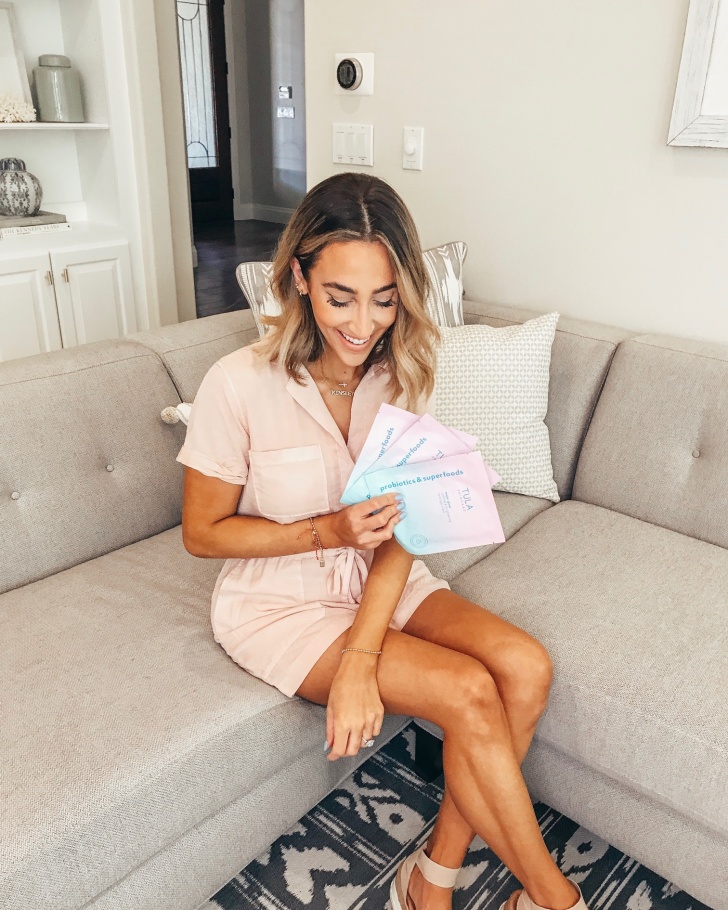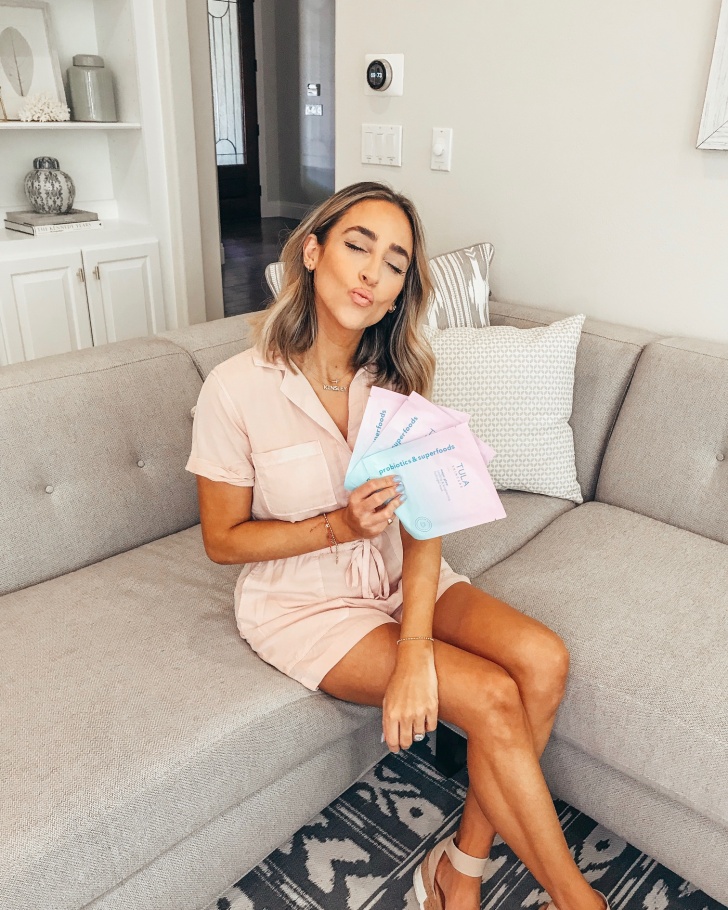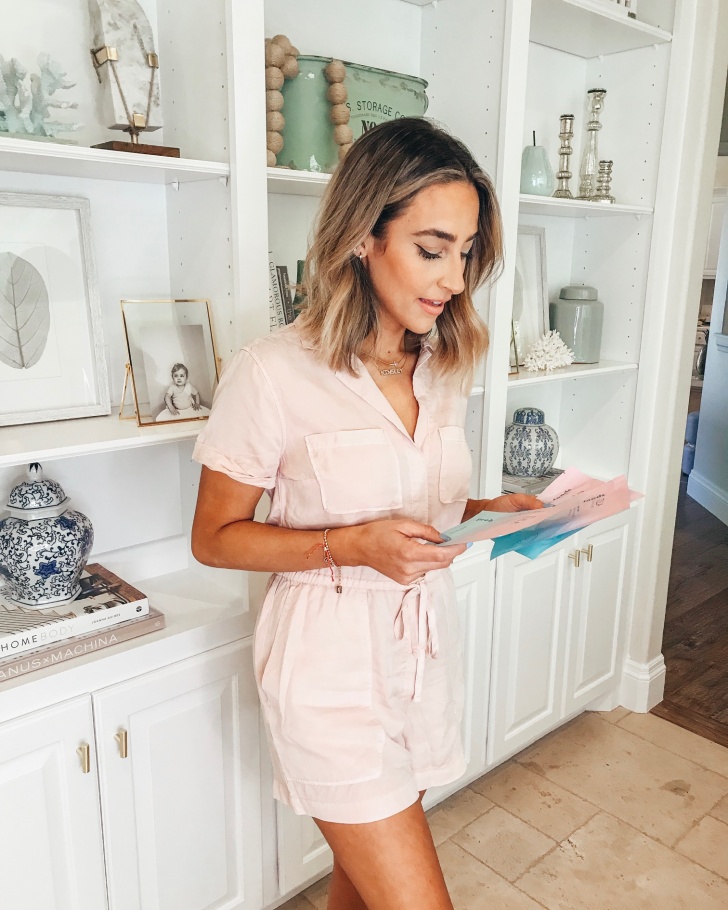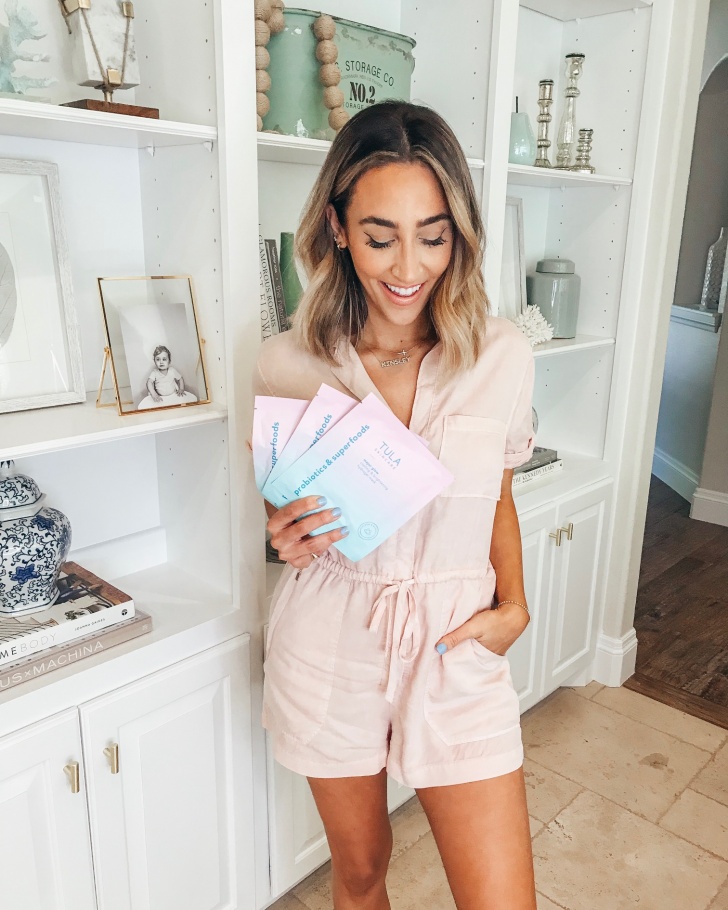 I tend to wear less makeup as we roll into the warmer months and find myself amping up my skin care routine this time of year. In addition to my typical daily routine, I love to add in more masks and treatments to make sure my skin is getting all of the love it needs.
Tula just released the Major Glow Cooling & Brightening Hydrogel Mask that I have been loving for hydration, brightening, and added glow on my makeup free days. This mask is different than any sheet mask I've used before, it's made from probiotic and skin superfood-infused hydrogel, which is a cooling and moisturizing solidified gel. The texture of the mask is almost like a jelly and instantly cools your face, it's amazing! I've been using the masks for a couple of weeks and I've already noticed improvements in my skins texture and tone. One of my favorite benefits of the masks is the instant glow it gives you, I feel like my skin looks so bright and dewy, I don't even want to put makeup on after!
If you all have tried the Tula Glow and Get It eye balm, this is kind of like a full face version of that! If you guys were following when I originally shared the eye balm, you saw how fast they flew off the shelves so if you're wanting to try the Major Glow Mask, I would stock up now!
With summer right around the corner, masks are the best thing to throw into your suitcase for trips. I'll definitely be traveling with my Major Glow masks this summer to replenish all of the moisture and brightness that the plane tends to suck out of your skin. Or just pamper yourself after a long week, these masks feel so luxe and will have you feeling totally refreshed!
What are some of y'alls favorite Tula products?!
Thank you Tula for sponsoring this post. As always, all opinions are my own.