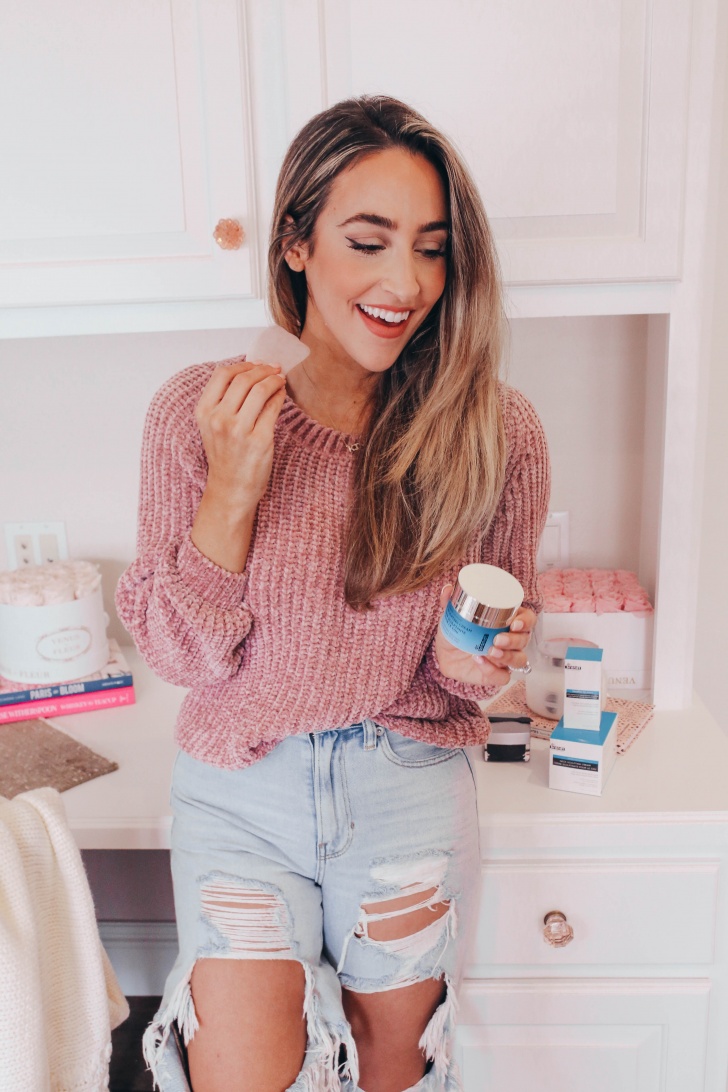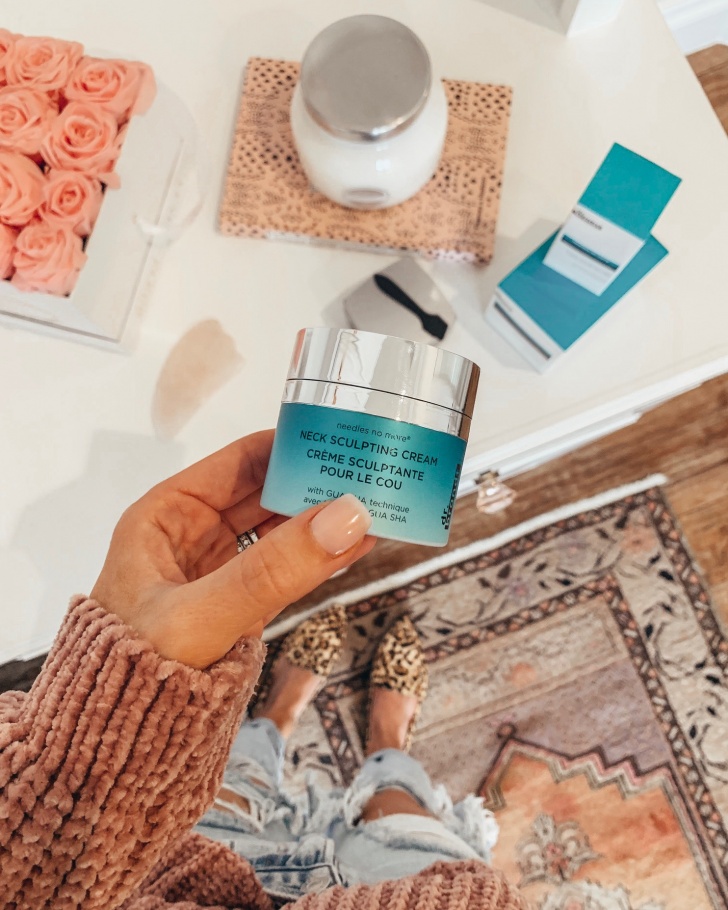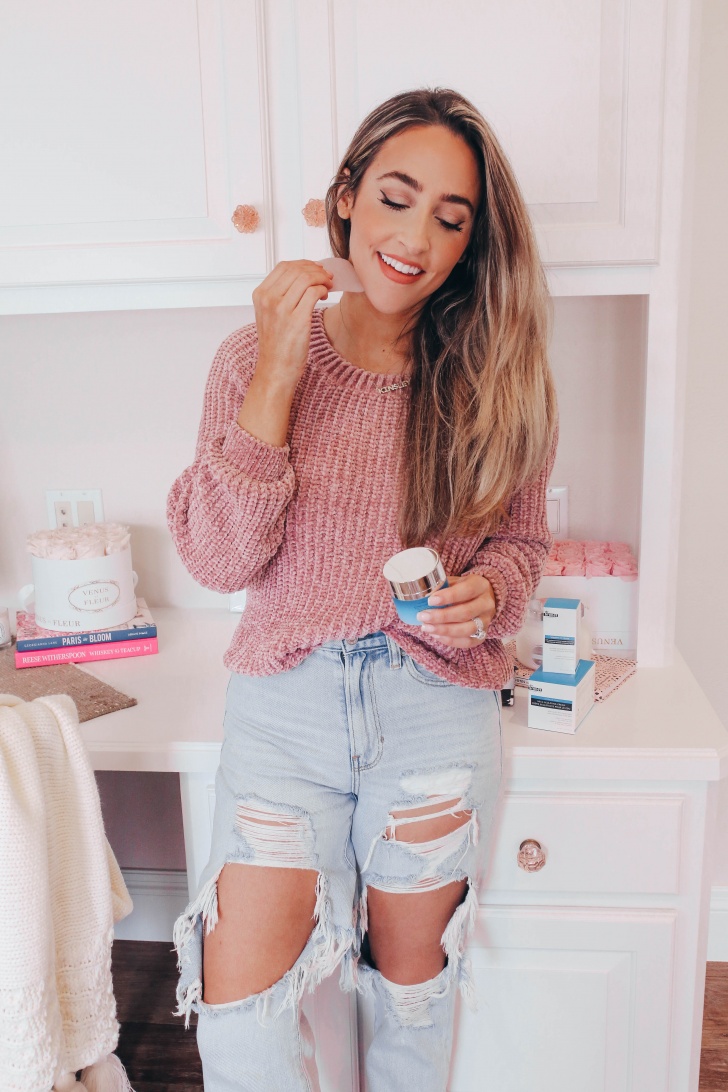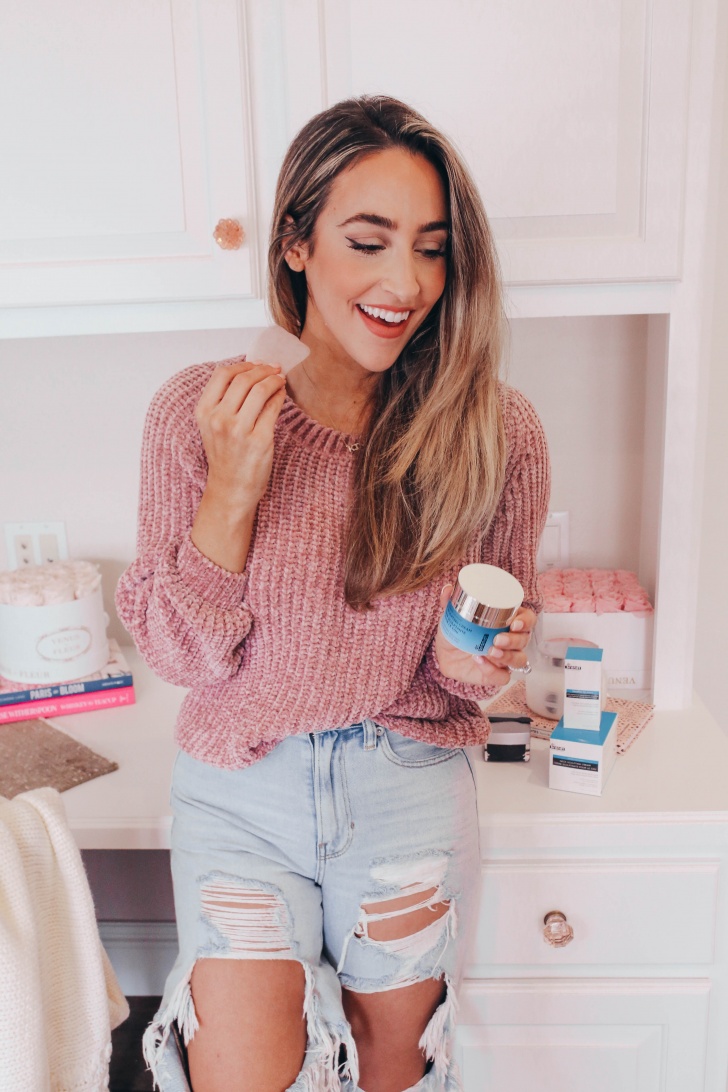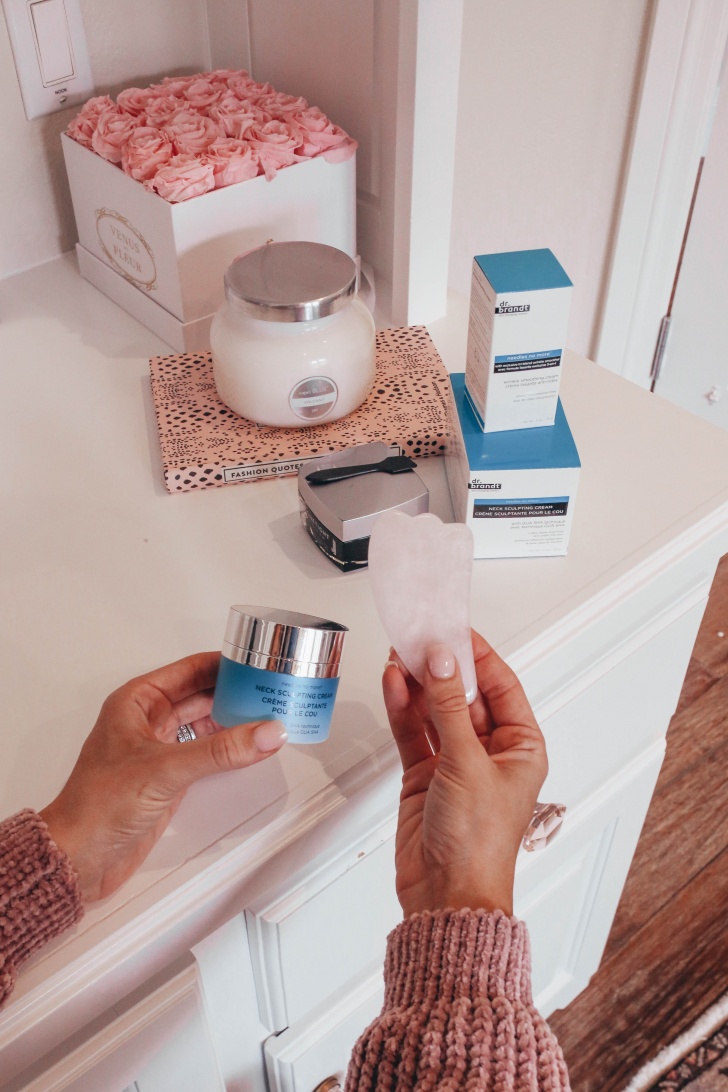 We've all heard the expression, "you've only got one skin, so love the one you're in!".  It's applicable from a deeper happiness level (more to come on this) and also from an actual skin stand point. I share a lot of favorite skincare products and practices because I really believe in the importance of taking care of your skin early on.
Our faces are of course the most obvious place to focus on, but did you know the neck, chest and hands are actually the fastest aging areas of the body? I always bring my skincare dow to my neck and apply my skincare to my hands to give them a little love (I've shared this tip of stories several times), but I've been on the hunt for a neck specific product.
I recently started using the Dr. Brandt Neck Sculpting Cream and LOVING it. I love the idea of a cream made just to sculpt the neck and this one is really cool. It comes with this beautiful rose quartz tool (an ancient Chinese technique) that helps massage the product in.
After I did a little research into Dr. Brandt's Neck Sculpting Cream and the ancient GUA SHA technique, I was sold.
I start by dabbing the cream on and under my neck, take the rose quartz and massage it in, in upward strokes! Going in an upward stroke is key for defying gravity ;). You also want to make sure that you bring the product under your neck to make sure that area stays firm.
Oh and if you're a visual person, the box comes with instructions and a photo.
I have also been very into their Magnetight Age-Defier mask! Have you guys seen this thing?! It's crazy! It's an anti-aging, recharing mask that comes with a magnet. You apply a thin layer to your face and use the magnet to take off the product. The magnet draws out the daily residue and toxins from your skin. How cool is that?!
I also picked up the Needles no More Wrinkle Smoothing Cream and I'll keep you guys posted on my thoughts! Can you tell I'm very into anti-aging?!
Thank you Dr. Brandt for sponsoring this post. As always, all opinions are my own.