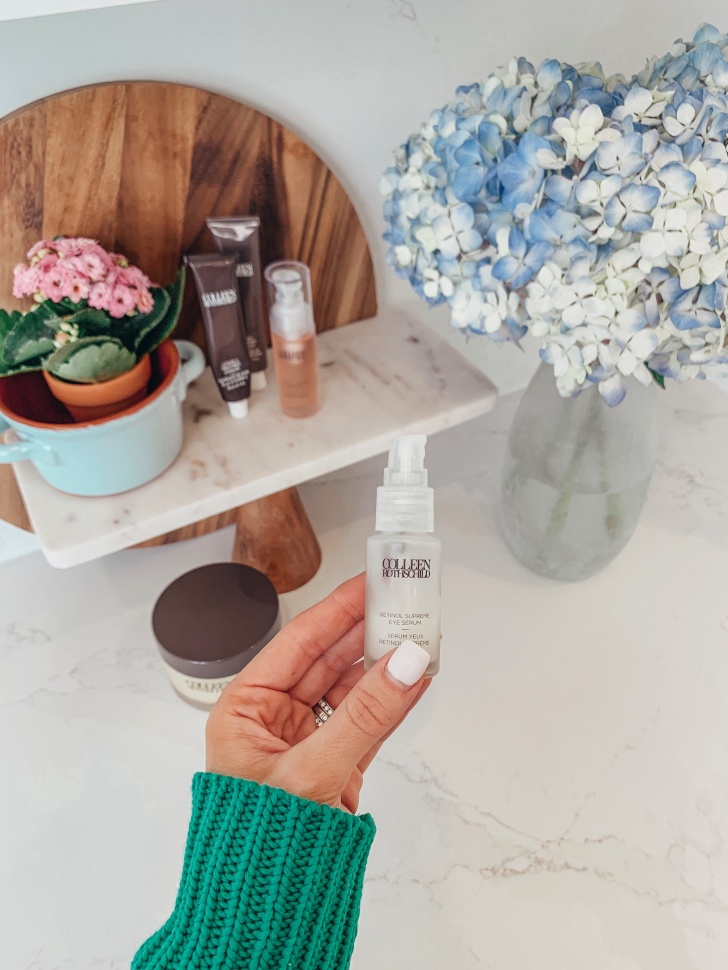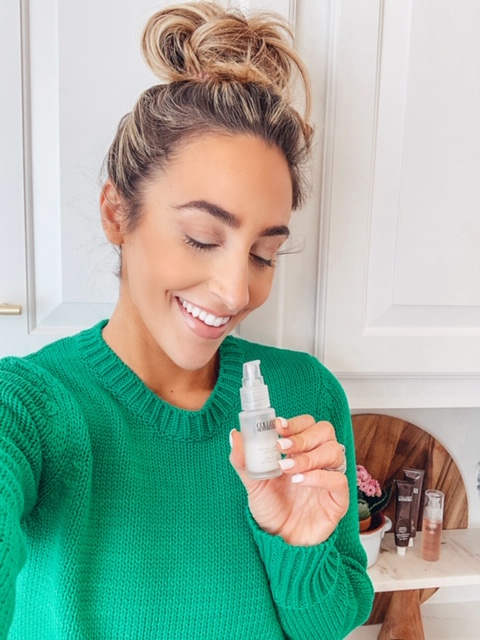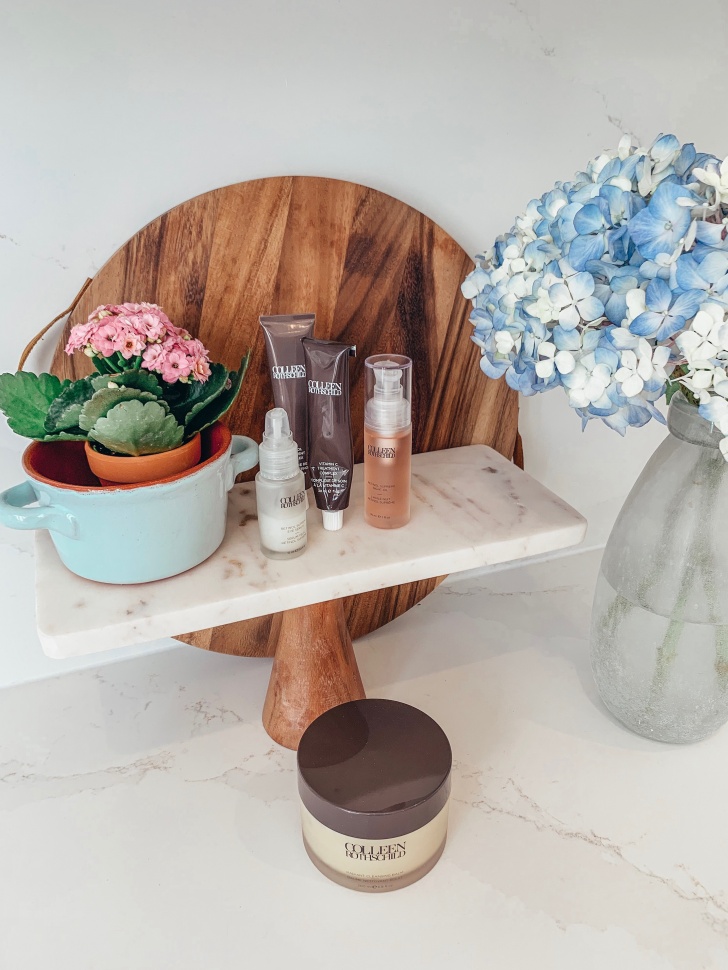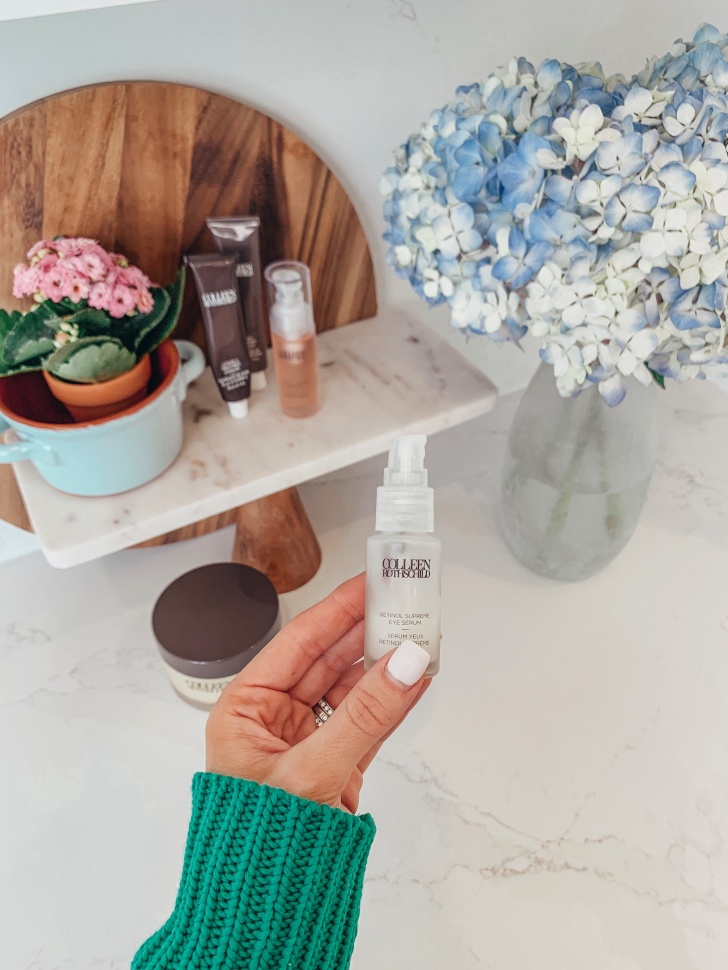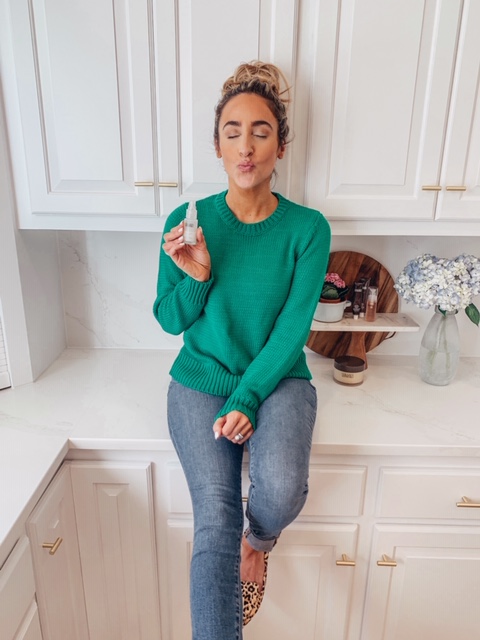 I've been incorporating Colleen Rothschild products into my routine for about two years now. Her serums are some of my favorites and I came across some exciting news, The whole site is 20% off today with code "5AVS", so I thought I'd share my favorites from her line!
I recently shared an eye balm I like to use to wake me up in the mornings and so many of you asked what I use at night. So first up is what I use as my nightly eye cream, the Retinol Supreme Eye Serum. I started using this right after I finished nursing Kinsley and have been hooked ever since! I love this stuff so much that I've also gotten my mom using it and we're both on our second bottles (yes, it's that good).
I have really dry/thin skin under my eyes, so I need something ultra moisturizing and this does the trick. It's made with retinol and vitamin C to help with anti-aging and diminishing the look of fine lines. My favorite part is the serum consistency because it's super hydrating and nourishing!
My next Colleen must-have is the Retinol Supreme Night Oil. Retinol is amazing for anti-aging but also know for drying the skin out, so this is oil is the perfect combo. It has all the benefits of using a retinol with none of the downfalls! If you're on the fence, just read the reviews on this stuff, it's amazing.
Quick PSA to everyone nursing or pregnant, I'm not a doctor of any kind haha but I get asked a lot of retinol is safe for pregnant/nursing mamas and it's not! 
Another product that I'm on my second tube of is the Vitamin C Treatment Complex. It's so important to have a great vitamin C in your skincare routine. Every time I've ever had a facial, I always try to ask to aesthetician the top things they recommend every women use and without fail they always say: SPF, retinol and vitamin C. This one by Colleen Rothschild totally helps to brighten my skin, adds that natural radiance and keeps the tone looking nice and even. I apply this prior to any moisturizers! It also has this really nice cooling effect that I love in the AM.
Pro-Tip: Always dispense products onto the back of your hands (I alternate), rather than the palms, that way if you have extra or when you're done, you can rub the remainder in to the back of your hands for anti-aging benefits there too! Hands are one of the fastest aging areas (along with the chest and neck), so the extra little boost of love with pay off in the long run.
I'm a big believer in mixing skincare lines to find the products in each to really suit your skin and creating an ideal routine. I hope all my favorites help you out when shopping the sale!
Do you have any Colleen Rothschild must-haves I need to snag?
Thank you to Colleen Rothschild for sponsoring this post. As always, all opinions are my own.