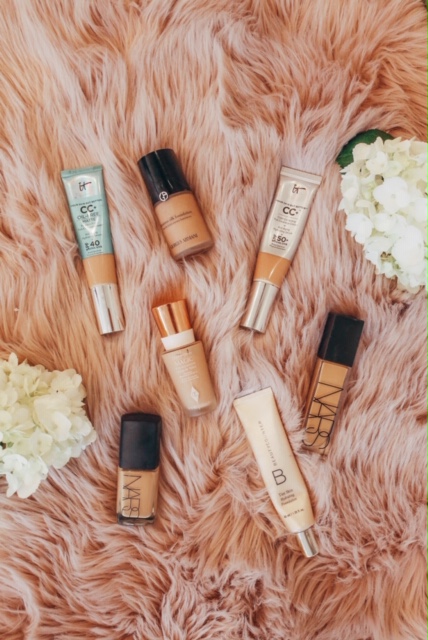 "What foundation do you wear?" is one of my top asked questions. It can be a little hard to answer via a DM or in a comment because there isn't really a quick answer. My recommendation totally depends on the occasion and what type of skin you have! Since some of my main goals are to be a great resource for you guys, teach you tips and tricks that will hopefully help you feel confident from the inside out and of course share my favorites with y'all, I thought a post dedicated to all my favorite foundations was in order!
Here's the low down…
Let me know if you'd be interested in seeing a drugstore version of this post by commenting below!