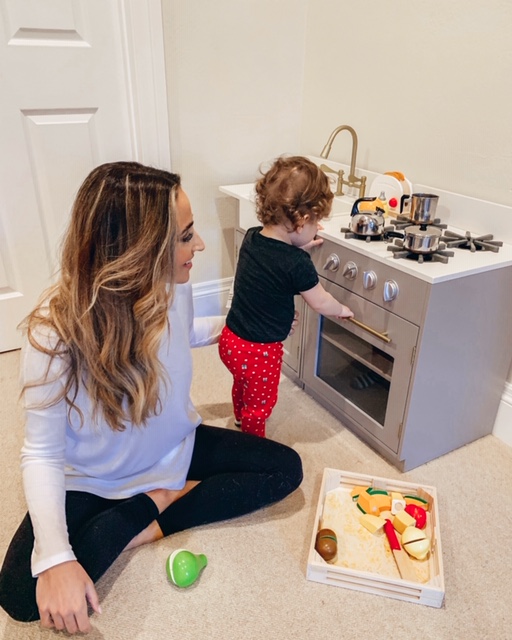 Christmas is officially over and all of our decor has been taken down. A part of me is always sad to see the twinkle lights and endless sparkle go, but I am usually very ready to ditch the slightly cluttery feeling at this point. Does anyone else love the fresh clean start of a new year?
Speaking of Christmas, Santa was good to Kins this year. She was only 3 months old last year and pretty much sleeping the whole time, so this year felt like her true first in a lot of ways. There is truly nothing like being a parent. The joy I get from seeing her sweet girl and excited gasp on Christmas morning was the best gift I could receive and I know the years will just continue to get more and more fun!
She got so many adorable, both classic and unique new things for playing around the house! After getting a ton of DM's from you guys about where things were from, how we liked them etc., I thought it would be helpful to put together a "What Kinsley Got for Christmas" post! I'm hoping this post will act as a great resource if you're a mama looking for fun new things for your toddlers or even if you're not a mom and need a gift for a friends mini.
For those of you who are new around here, Kins is currently 15 months old as a age reference for these.
If you haven't seen me do a post with this layout yet, you can click any of the titles or pictures to shop the items!