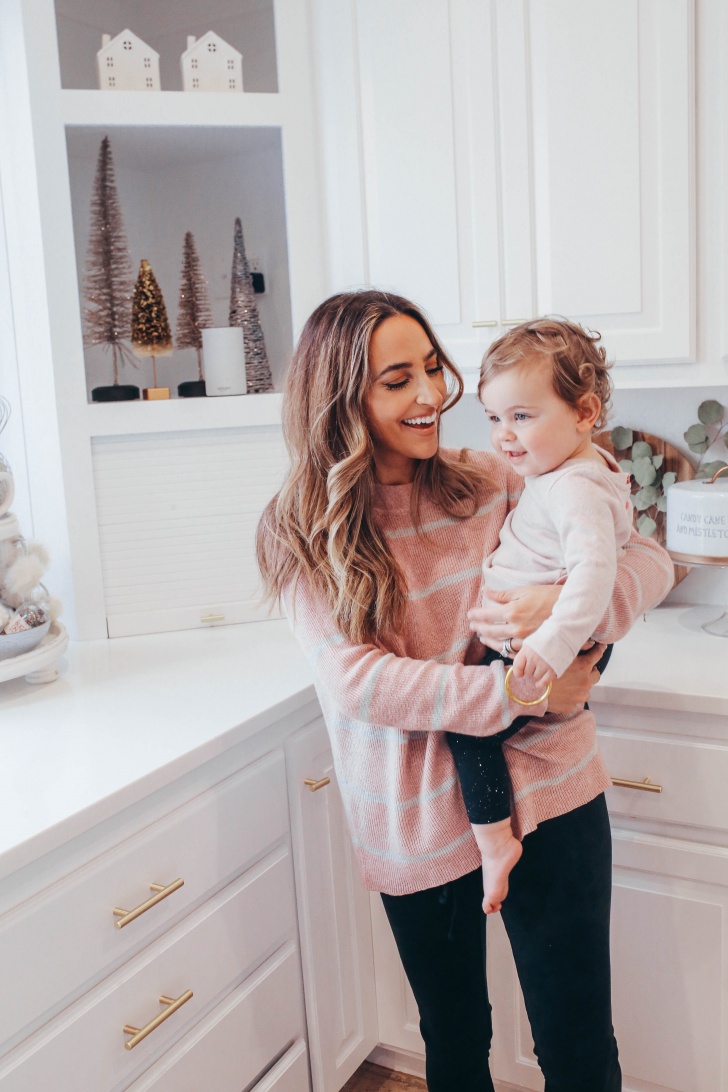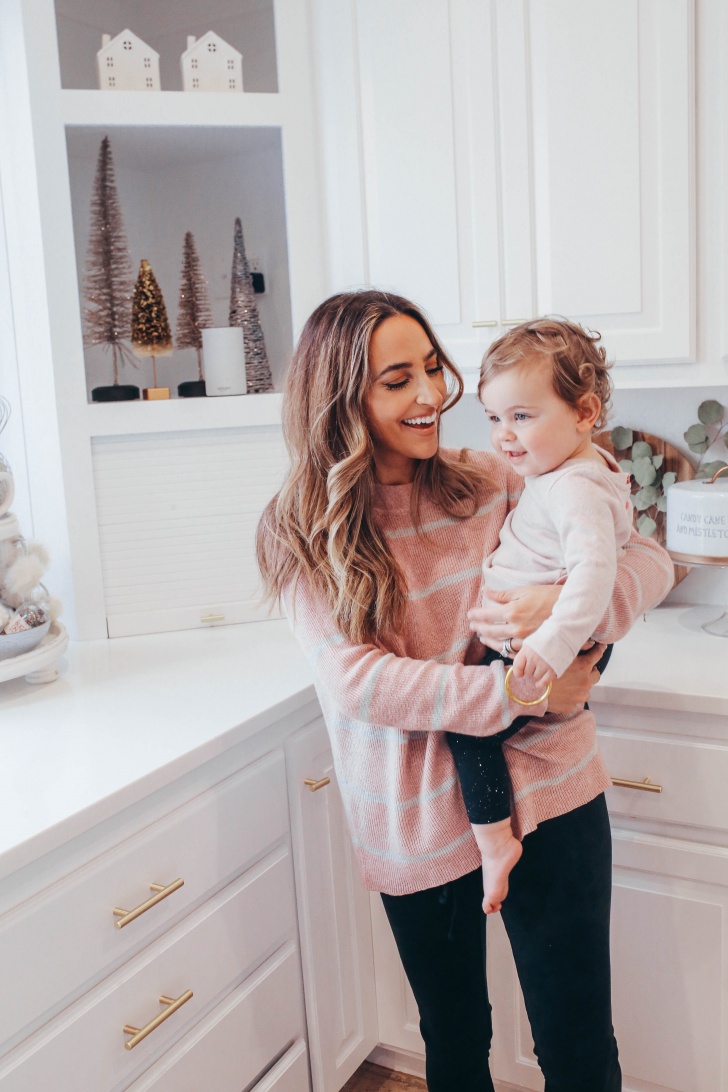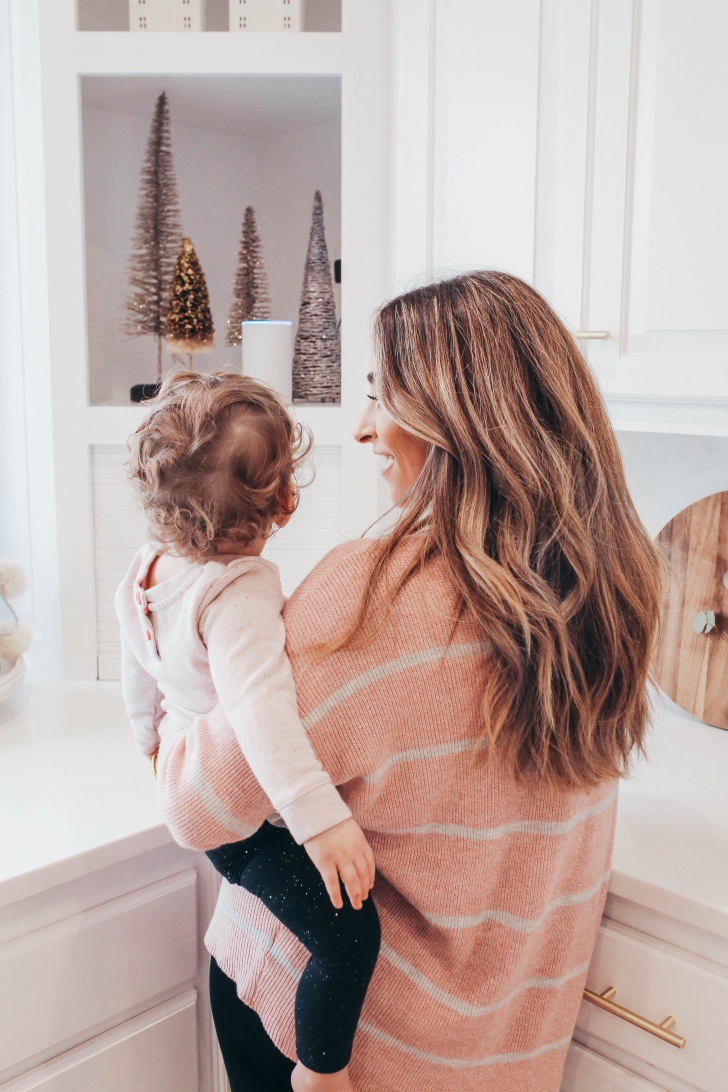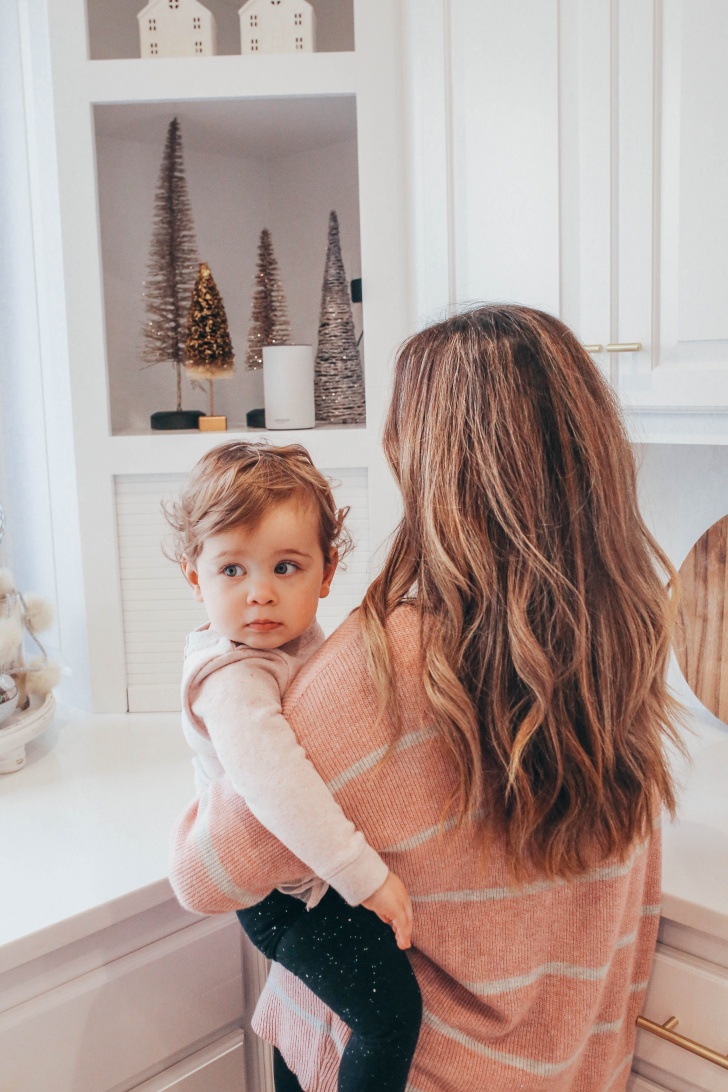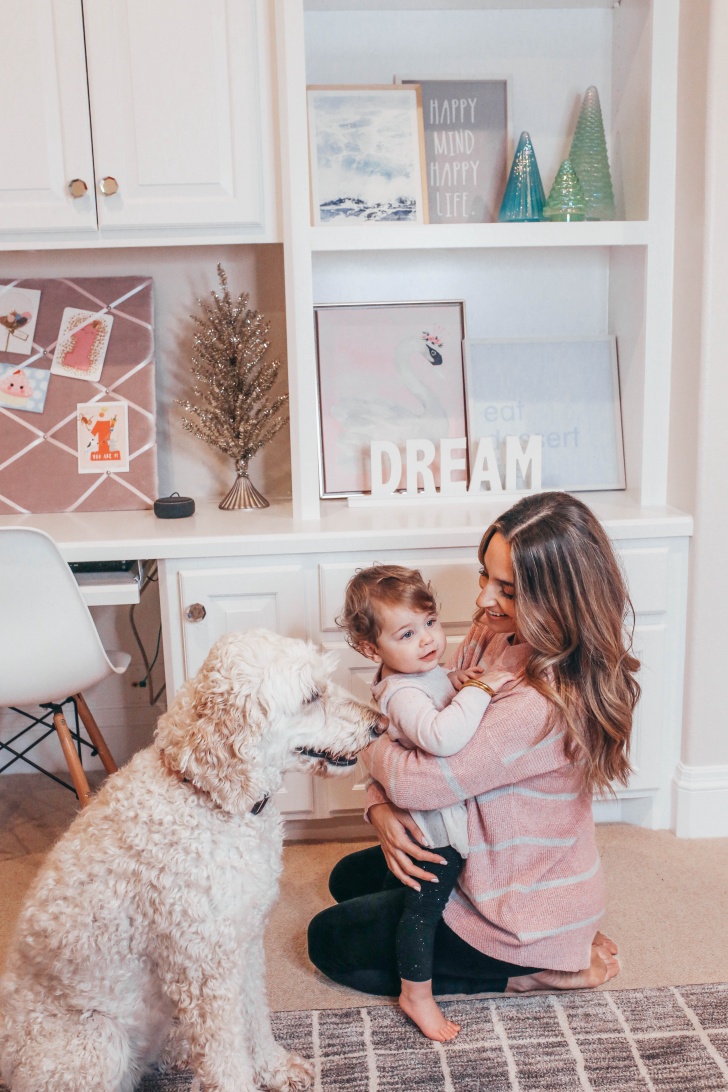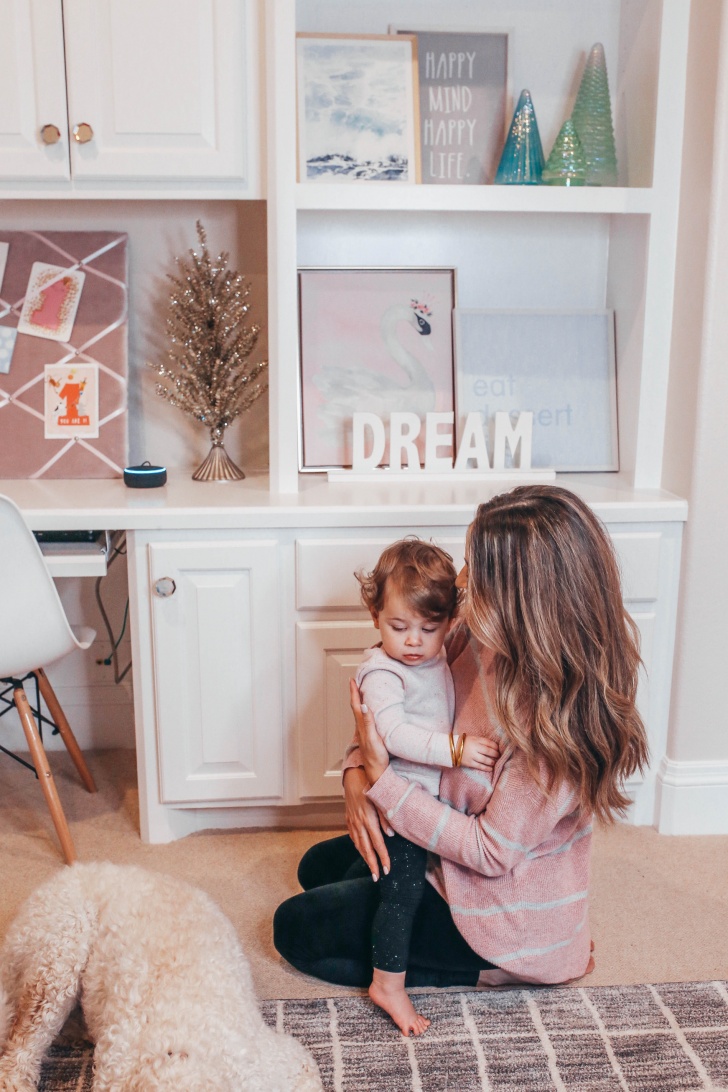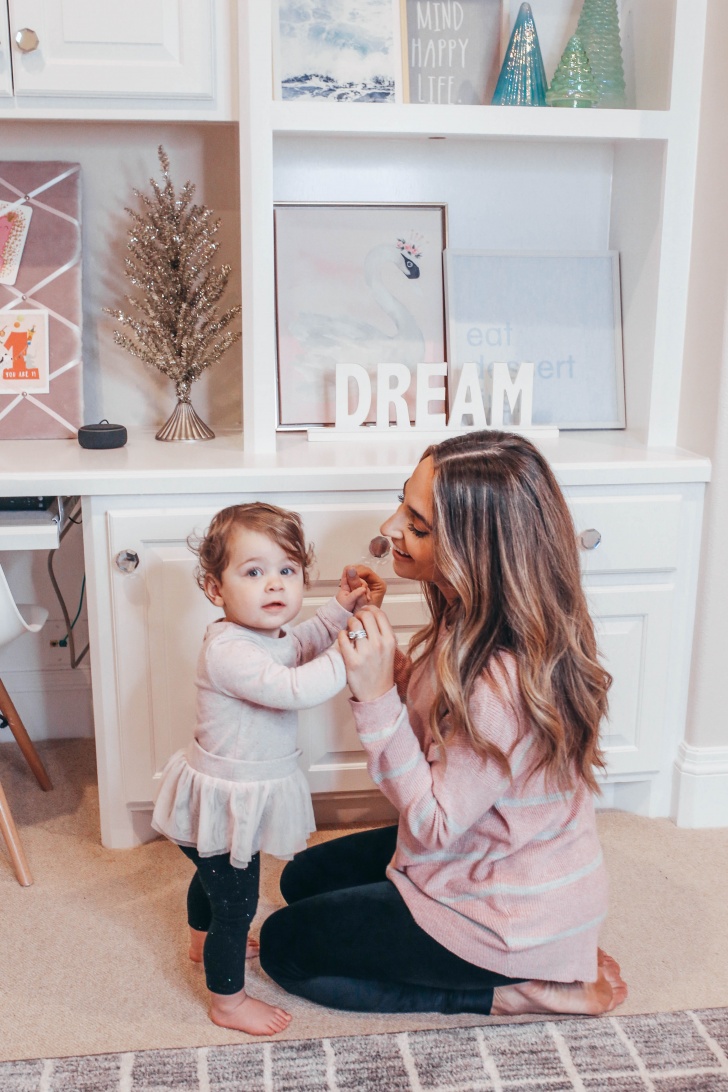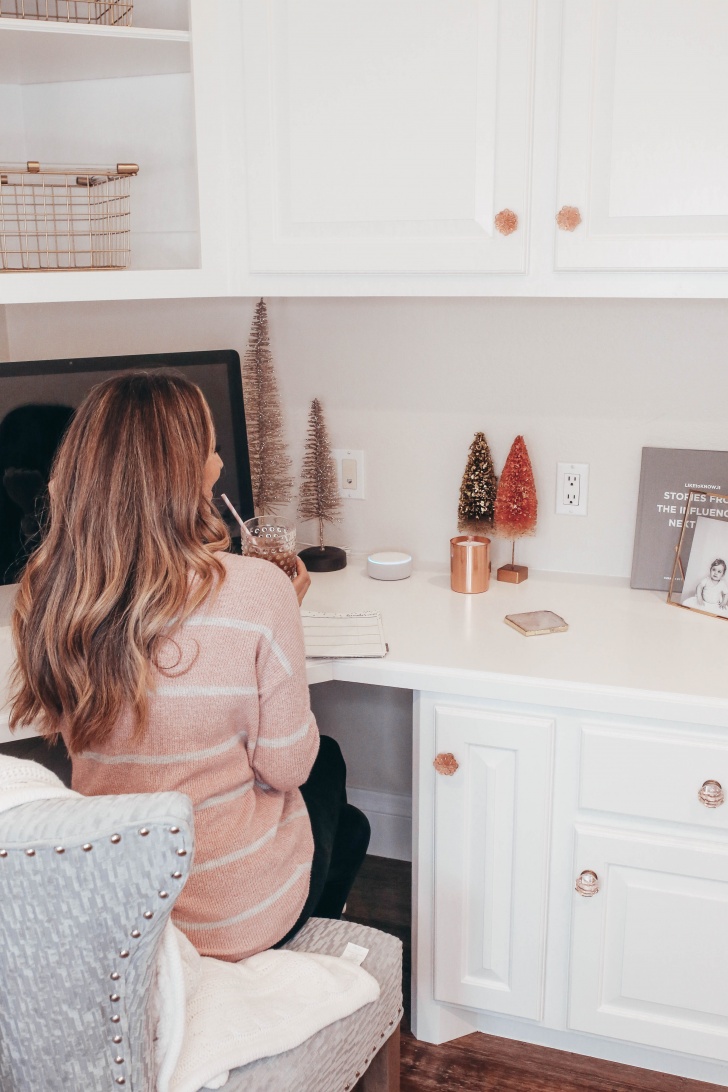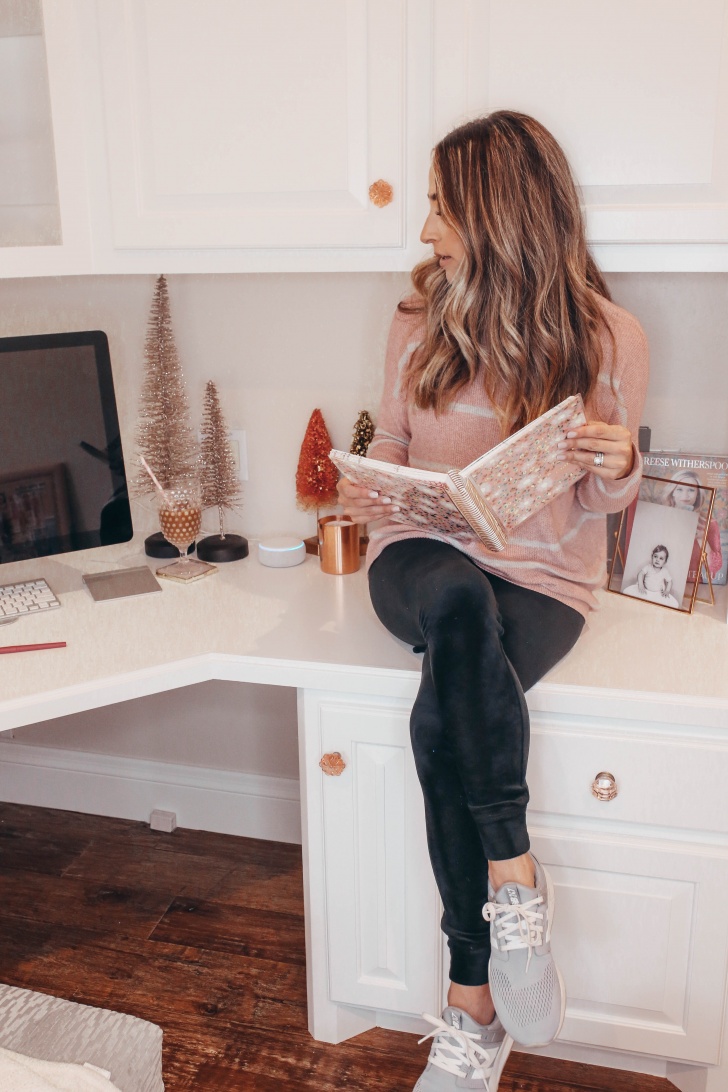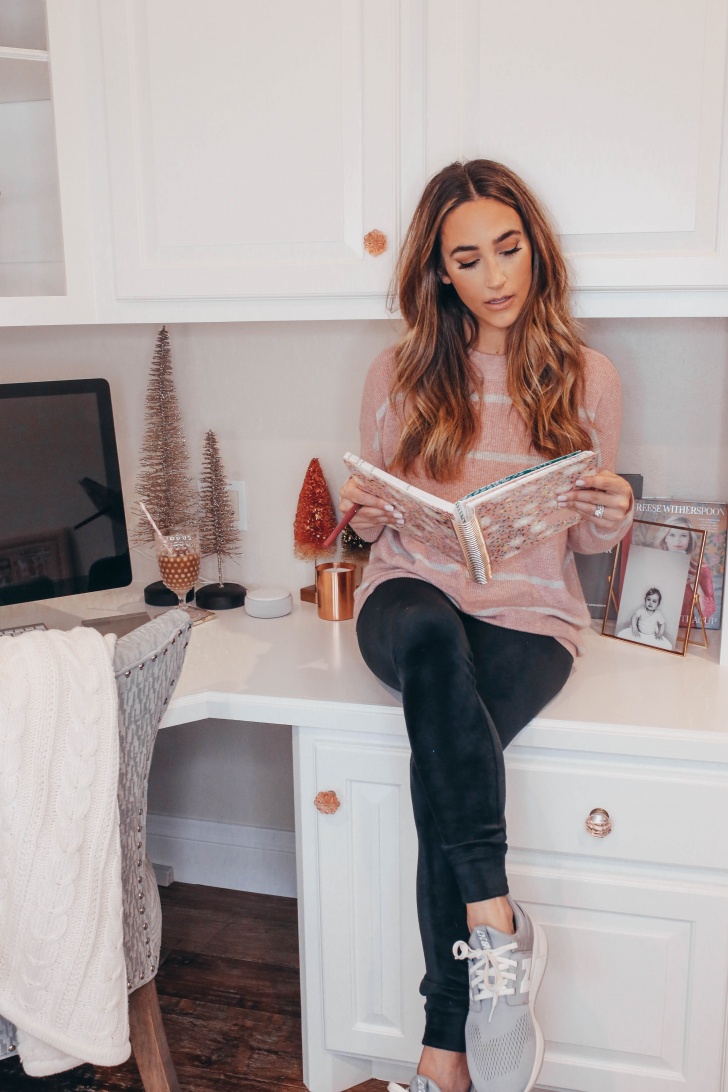 This post is sponsored by Amazon. As always, All opinions are my own.
It's no secret that I'm a homebody. I honestly always have been and I think a lot of that had to do with the space my parents created for us in our home growing up. It was beautiful, cozy, welcoming and warm.  Ever since Alex and I bought our new house a few months ago, it's been a huge priority of mine to create a place that really felt like home. I'm a big believer that home really is where the heart is and when you live in a space you love, it's just more fun.
Since our home is also BYOB headquarters and my office, it has been really important to me that the whole house be both aesthetically pleasing and functional.
Here's where Alexa comes in.
Our family has been using Amazon for everyday household needs for years, but after having Kinsley, Amazon became an even bigger part of our every day lives (hello convenience!). From ordering diapers, beebs (pacifiers), toys and everything in between, Amazon is always helping us out. Alex had the brilliant idea to get me an Amazon Echo for mothers day and we immediately became so obsessed that we ordered two Echo Dot devices to put around the house so Alexa could be everywhere we needed her most. The main Amazon Echo lives in the kitchen, we love to play music while we cook or feed Kinsley, while we entertain and pretty much all day. We love having music playing in our house because it just sets a good vibe. I also use it to set timers while I cook, set work reminders in the office and order things we're running low on. As a busy mama, it's a been a total life saver to be able to do so many things hands free! I can feed Kinsley, order more diapers and play music without lifting a finger.
Momming full-time and working full time is no joke (shout out to all my mommas out there!), so I'll take all the help I can get to make our daily routine easier. I also find I get way more done and forget less when I ask Alexa to set reminders and place orders etc. from wherever I am. 
One of my favorite ways to use Alexa is in our living room. I love being able to turn on music, check the weather while getting Kins dressed for the day, and order diapers all hands free while watching Kins dance to the music. She actually knows what "Alexa, play Little Baby Bum" means now and anticipates the music coming on (how cute is that?!). I immediately see her little face light up and she gets ready to dance. Side note, when did she get so grown up?!
I can even use the "Drop in" feature to talk to Alex while we're in different rooms (let me tell you how much he loves it, LOL) but really, how helpful is that?!  The Amazon Echo has really been a total game changer for our family.
If you know a homebody, this baby makes the ultimate gift.