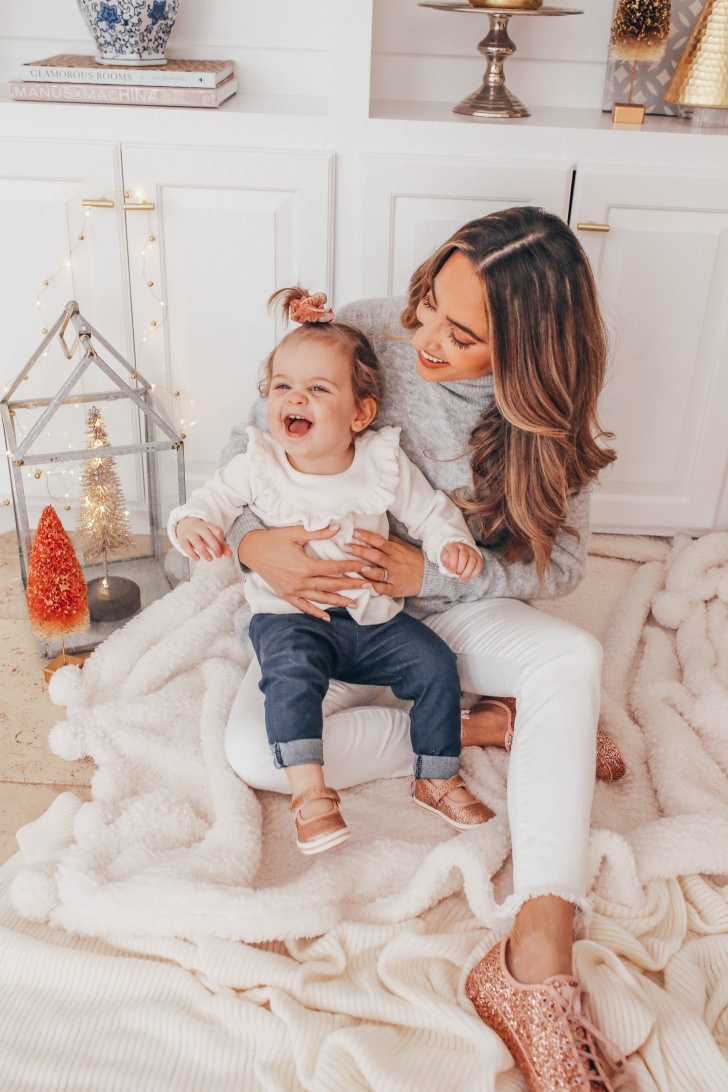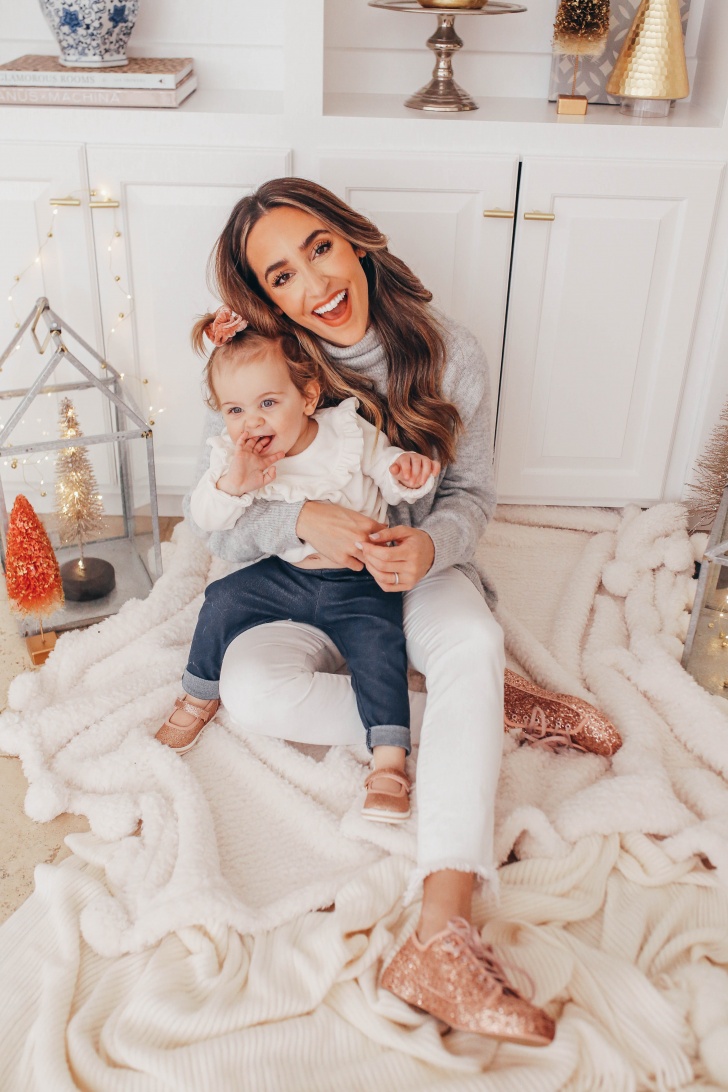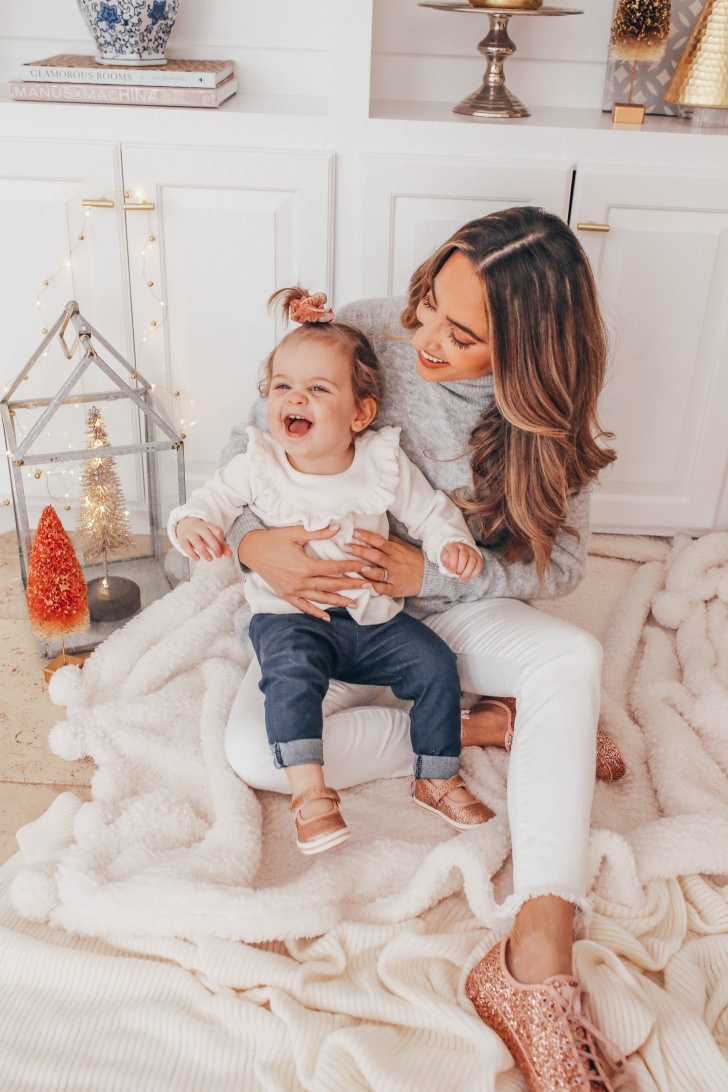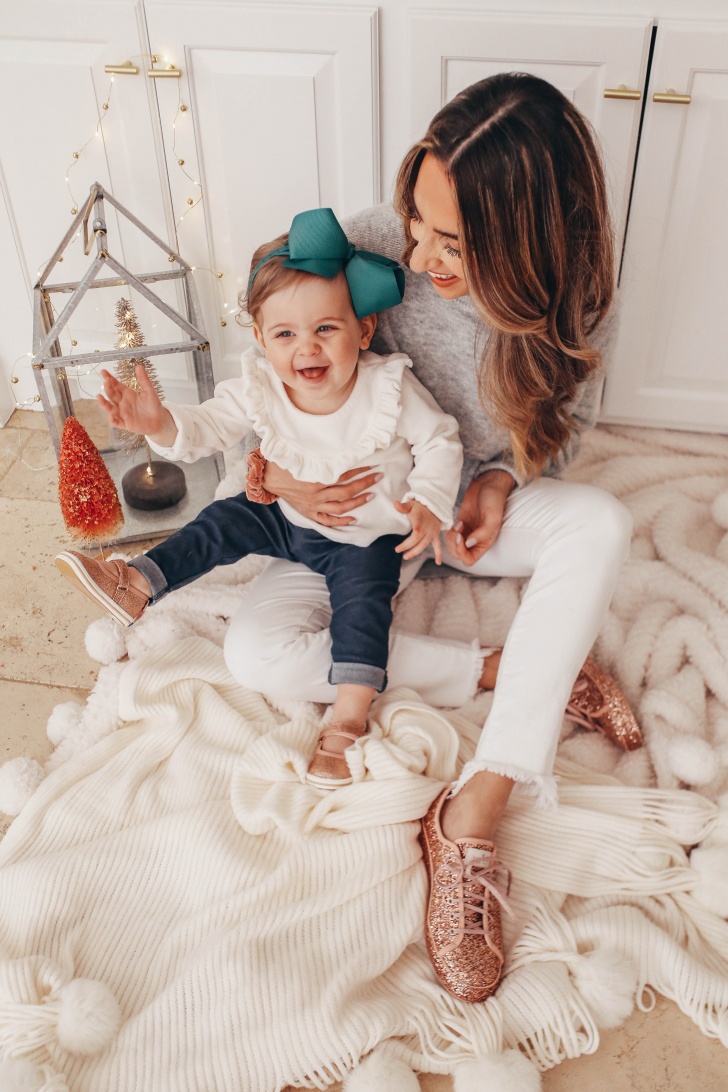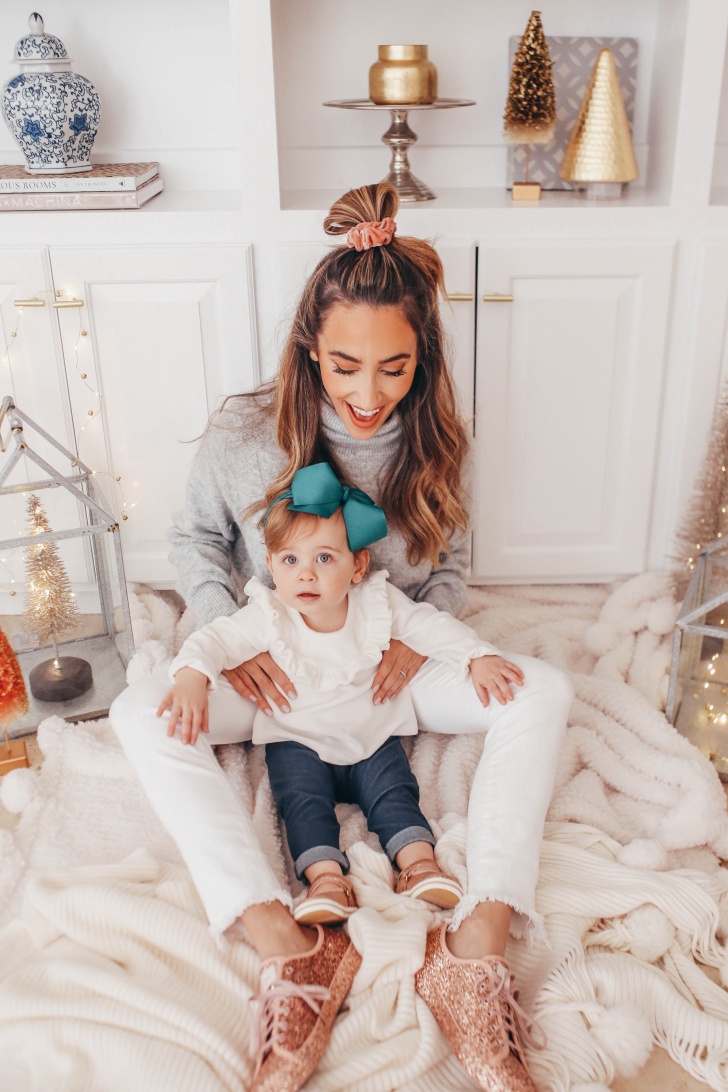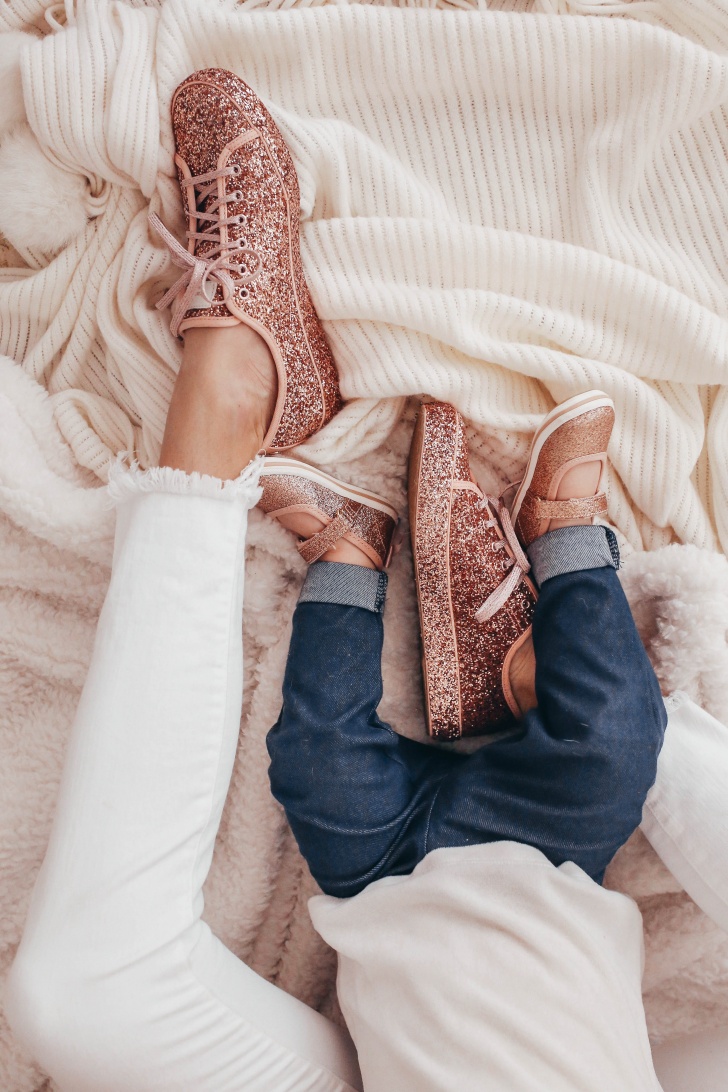 The list of things I love about Kinsley and being mom is a very long one because well, she's just the best. I never thought I'd be the parent that thought my kid you know what rainbows and butterflies, but here I am. From the way she scrunches her nose when she smiles, her little baby hairs that peek out when her hair is in a little pony, the way she says "hiiiii" and waking her up every morning by rubbing her tiny back. It's true what they say about parenthood being the hardest, but best and most rewarding job in the entire world. One thing I looked forward to before officially being a mom? Matching my girl. When I spotted the Keds for kate spade new york Sloane Mary Janes I couldn't resist! Can you blame me?! The whole collection is dreamy (how cute are the little leopard ones?!), I went with the Keds for kate spade new york Sloane Mary Janes in rose gold.
When I was about 5, my mom took me out shopping and I spotted a pair of red glitter flats I just had to have. I'm sure we were somewhere too pricey for a 5 year old to be shopping at, but I couldn't stop talking about the dang ruby red shoes (my poor mom)! We left sans the shoes, but it's kind of became a joke in our family because I remember it to this day. What's the quote … "there's nothing that haunts us like the things we didn't buy"? Since I'm all about a good full circle moment, I *had to have* these when I saw them :).
Besides matching, we are obsessed with these beauties for a few reasons: they're of course gorgeous, the glitter doesn't come of (at ALL), the soles have cushions making them really comfy for her and no laces makes them easy for mom to put on!
Mine are Keds for kate spade new york Kickstart All Over Glitter in the rose gold color, of course. I also LOVE the metallic "Ace Leather Specchio's", if glitter isn't your thing. I personally LOVE the rose gold glitter, they make such a statement year round, but are especially fun during the holidays.
Our full circle matching moment is about much more than a material purchase and more about a memory. A sparkly, glittery, Keds for kate spade new york memory of the moment I got to match with my favorite girl in the world.
Thank you Keds for collaborating with me on this post. As always, all opinions are my own.