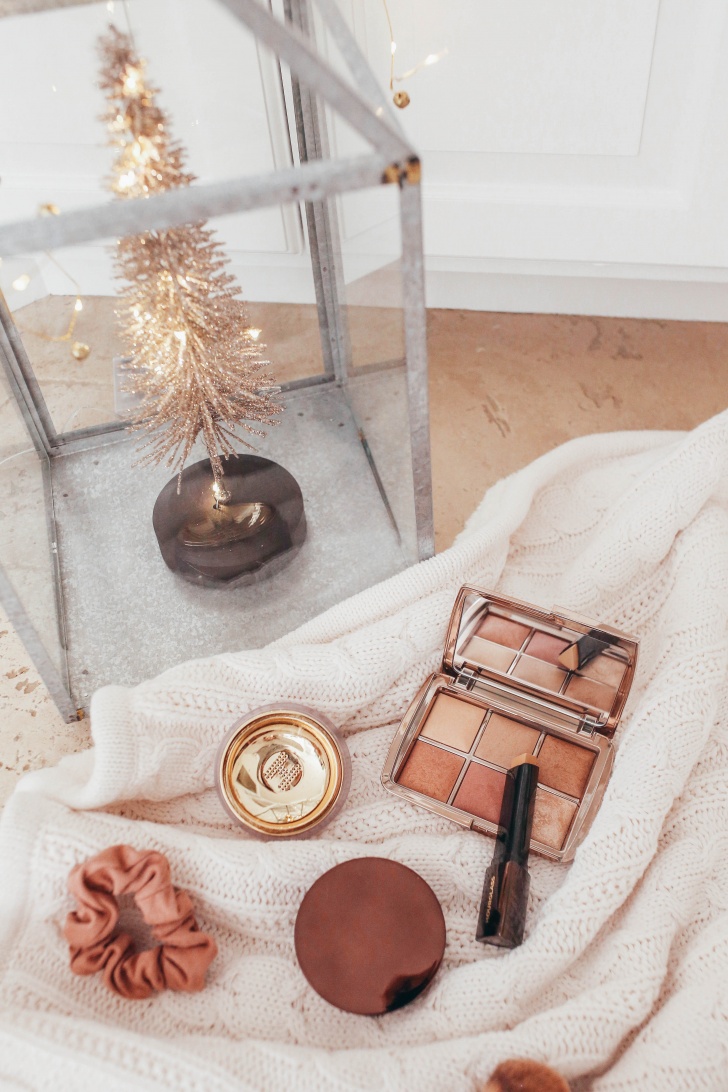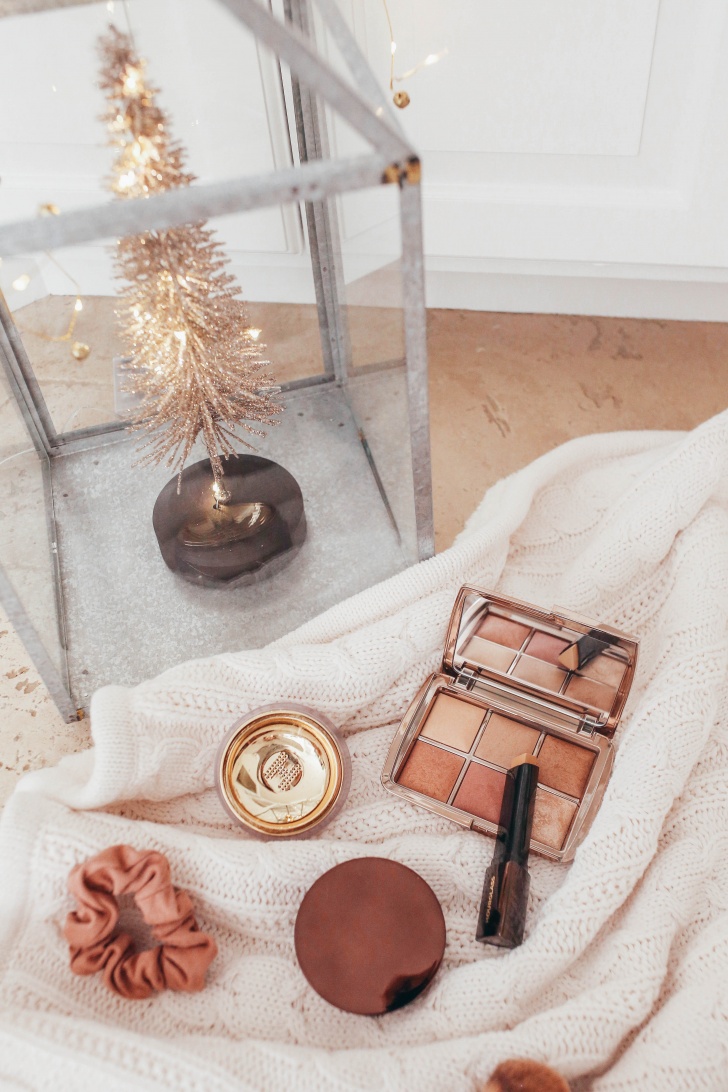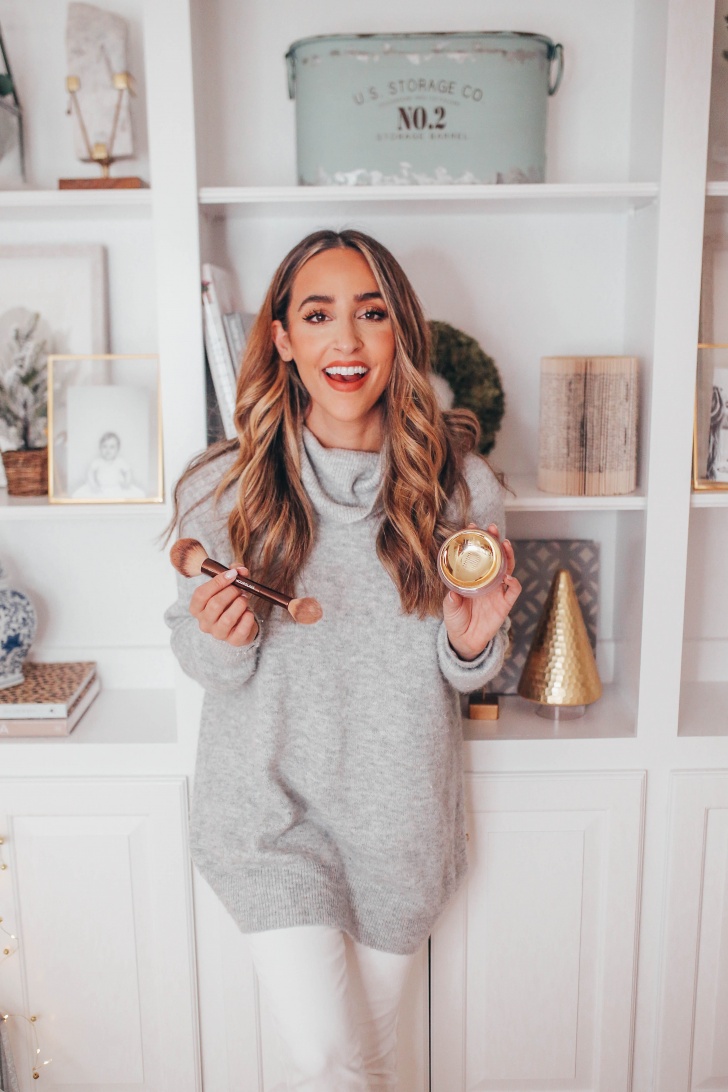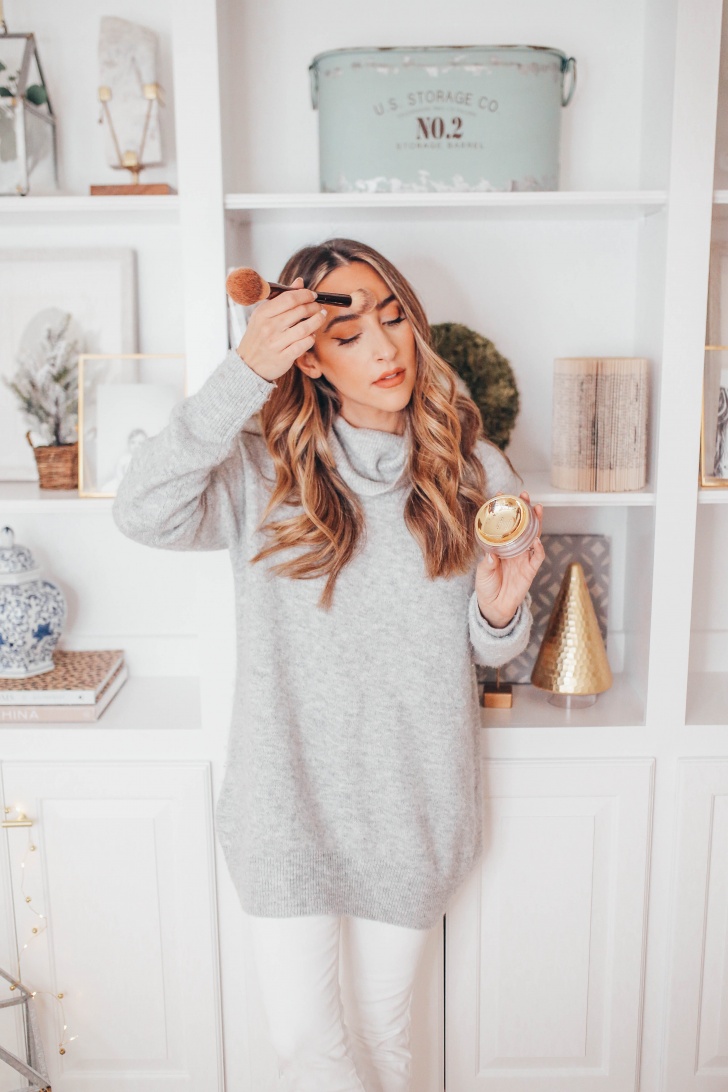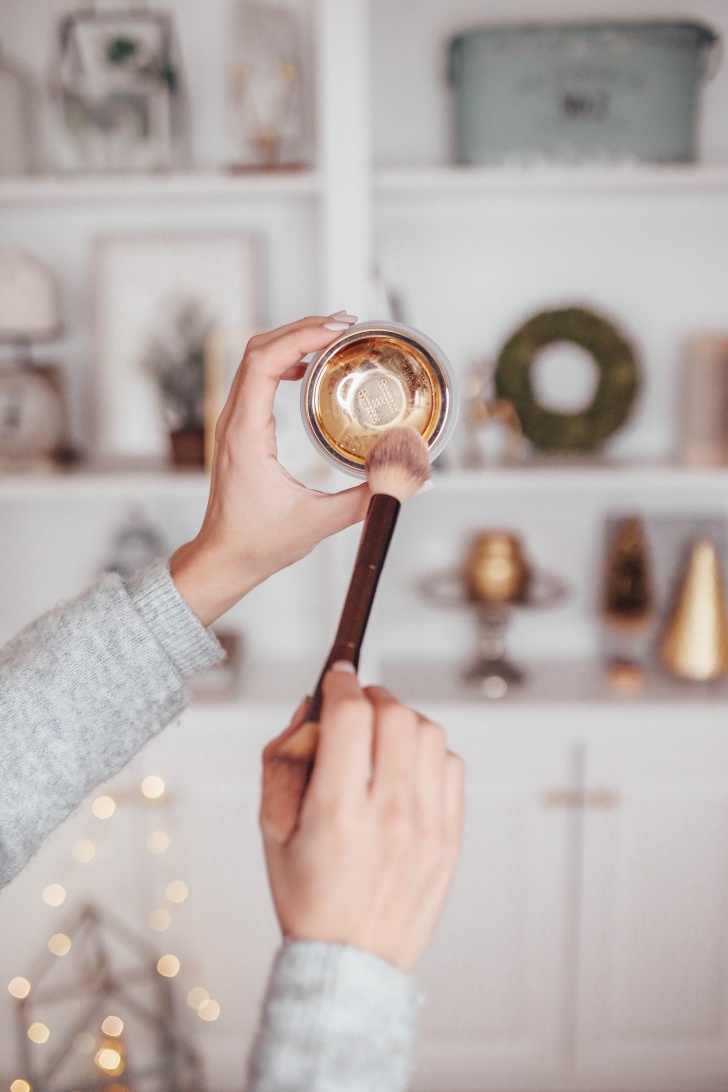 Welcome to the holidays! I'm officially in the holiday spirit and so is byobeauty.com (check out the top of the site for all holiday content if you missed it!). Since things tend to get crazy busy this time of year, I think it's really important to have a few go-to holiday products that you can do when you're in a pinch, you can pull out your party tricks and be ready. When amping things up for the holiday season, I like to take my foundation up a notch and go for something really flawless. My go-to full coverage foundation is the Hourglass Vanish Seamless Finish Stick foundation. It's really easy to use, has great coverage, it's super long-wearing, has a beautiful finish and photographs really well on my skin. I love that it's full coverage but isn't cakey (never a good look). The foundation has a skin like finish and makes your skin look perfect and really healthy! I love using their Veil Translucent Setting Powder in-between my brows, on the inner part of my face to keep the foundation in place all day and add a velvet-like, ultra soft finish.
If you're new to the brand, Hourglass is known for their stunning powders. This loose powder gives your skin a soft-focus finish and really blurs the appearance of pores. Basically, Hourglass powders are amazing and that's coming from someone who doesn't typically love powder. I've found that a lot of powders make your skin look worse, where as these flatter and make your skin look so smooth and beautiful and is great on all skin types. You may have seen me share on my Instagram before, but this is the bronzer I use everyday and I recently picked up this beautiful holiday palette (that includes the bronzer in a different shade!) and I've been using it on both my face and eyes. I'm all about double duty products, especially in busy seasons of life and Hourglass palettes are always my go-to for dual use. I love using the 'golden bronze light' in the crease of my eye and popping 'champagne strobe light' on the lid for a light sparkle. This combo is so easy while being really pretty and perfect for the holidays! I have also been mixing 'nude glow' and 'mood flush' on my cheeks for the perfect cold weather flush! I also love throwing this palette in my bag with me (perfect if you're a busy mom, in school or work a 9-5!).
Pro-tip: Use 'soft light' from the palette under your brow bone to erase any eye shadow that may have come up too high, this nude powder will help blur lines and blend things in.
These are just a few of my holiday must haves for an easy but glam holiday look!