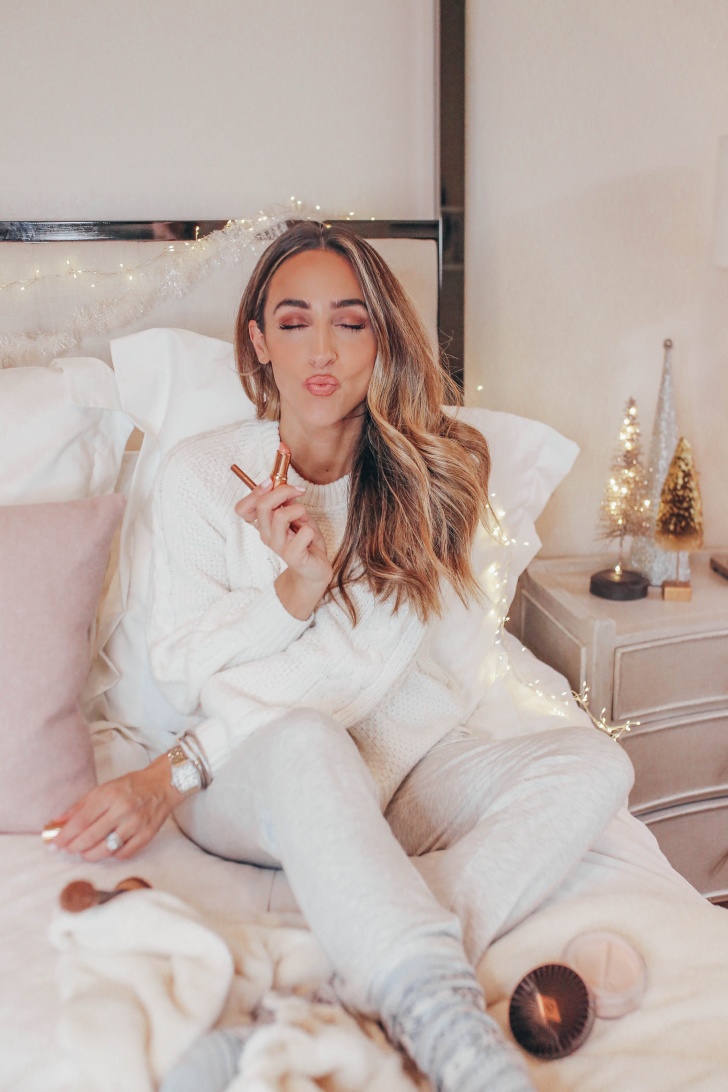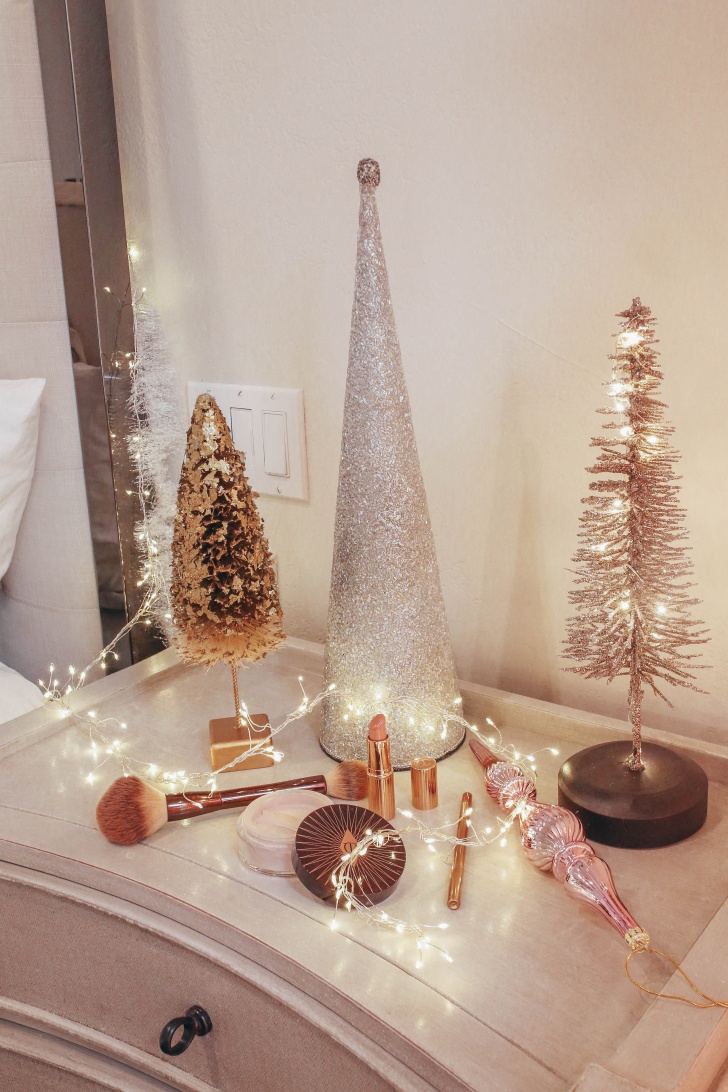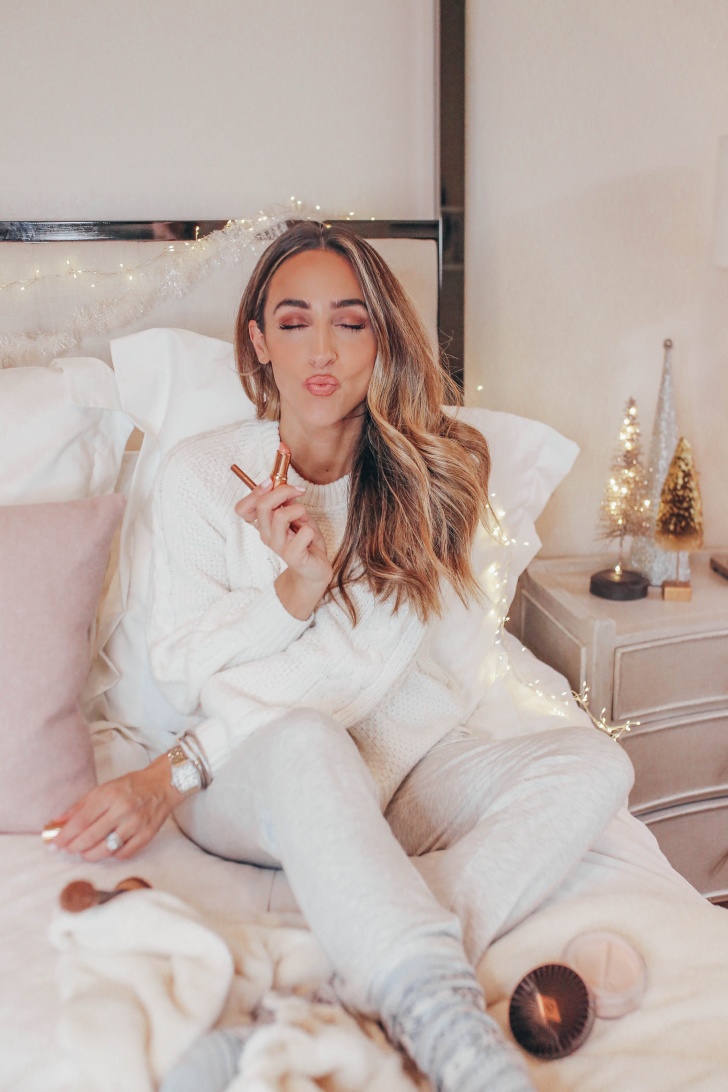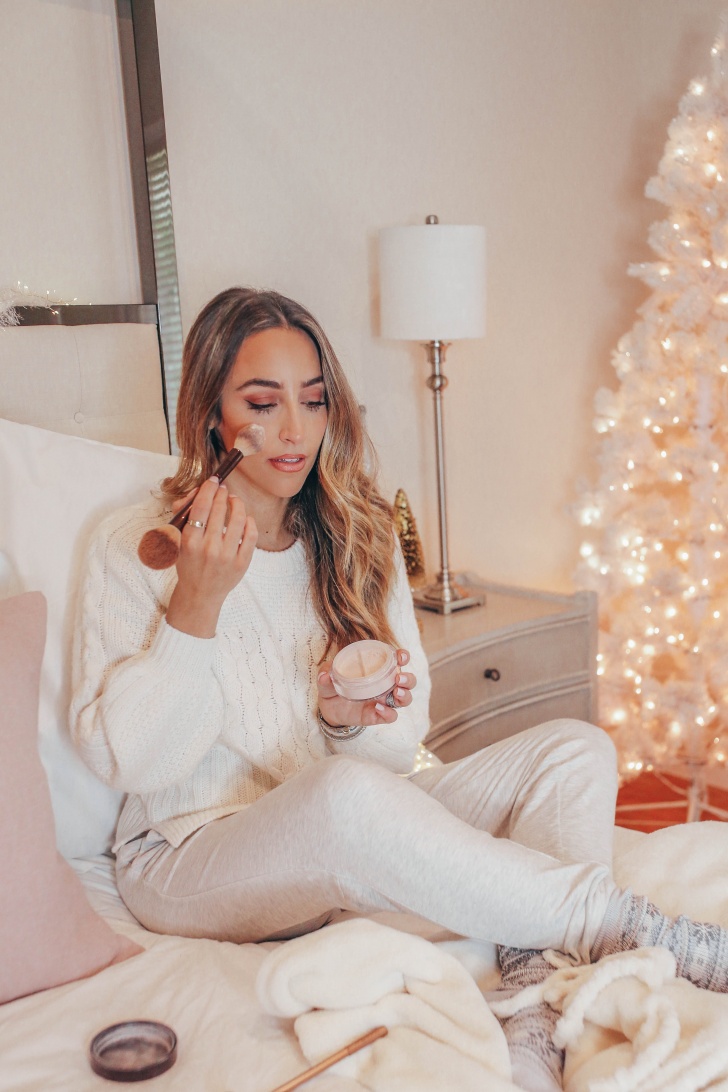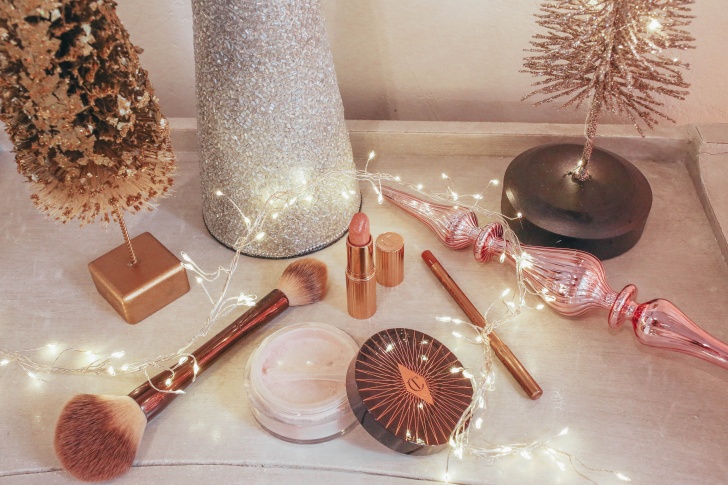 Outfit: Sweater (similar). Joggers (similar). Socks. Watch (similar).
I've been getting so many makeup related questions lately so, I figured what better time to share a few of my current everyday favorites! I've had most of these products for years but I recently snagged another Charlotte Tilbury Lip Cheat Liner in shade "Hot Gossip" while I was Holiday shopping on nordstrom.com. Nordstrom is always a go-to for my holiday shopping for a few main reasons: you can find something for everyone on your list, the customer service is amazing, and the free shipping is a huge added bonus this time of year!
As much as I love trying new products and do daily to be able to share all the best with you guys, it's very hard for a product to become part of my daily routine. For it to become a part of the daily squad, it has to knock another current favorite off it's spot, so you know these four are legit.
Charlotte Tilbury Lip Cheat Lip Liner "Hot Gossip" – If you've been here for a while, you know I love my Charlotte Tilbury lipliners. The formula is amazing! It's creamy, easy to use and stays put. "Hot Gossip" is my current favorite because it's so versatile. You can pair it with nude or darker shades making it the perfect shade.
Charlotte Tilbury Hot Lips Lipstick "Kim K.W" – My favorite everyday nude lip! I alter it up a bit with a darker liner (Hot Gossip) but I think this is the perfect nude for day to day and all year round. It also pairs perfectly with my current eye look for the holidays.
Charlotte Tilbury Luxury Eyeshadow Palette "The Vintage Vamp" – I love these shadows! I've been using them for years and recently pulled the "Vintage Vamp" quad back out and have been loving it for the winter months and I'm obsessed! On a daily basis, I use "Enhance" on my entire lid and that's it! It's crazy easy but such a flattering shade. If I want to take my look up a notch, I'll use all four shades to create a more night time look. The brush I used in my Instagram tutorial is sold out but this one is really similar! Pro tip: Apply shades "Prime" and "Pop" with your finger to get the most out of the shadows!
Charlotte Tilbury Genius Magic Powder – I have fallen in love with two lose powders as of late. This one (I have shades 1 and 2) and another that I'll be sharing in tomorrows blog post! This one is beautiful on winter skin and great for setting the under eyes!
Charlotte Tilbury Beach Lip & Cheek stick in "Formentera" – I've been loving cream based products lately. They are perfect for achieving a more natural look. This blush shade is great at giving that frosty, natural cold cheeks look! I just tab it on my check and blend it in with the warmth of my finger. You don't need much, a little goes a long way.
Thank you to Nordstrom for collaborating with me on this post. As always, all opinions are my own.