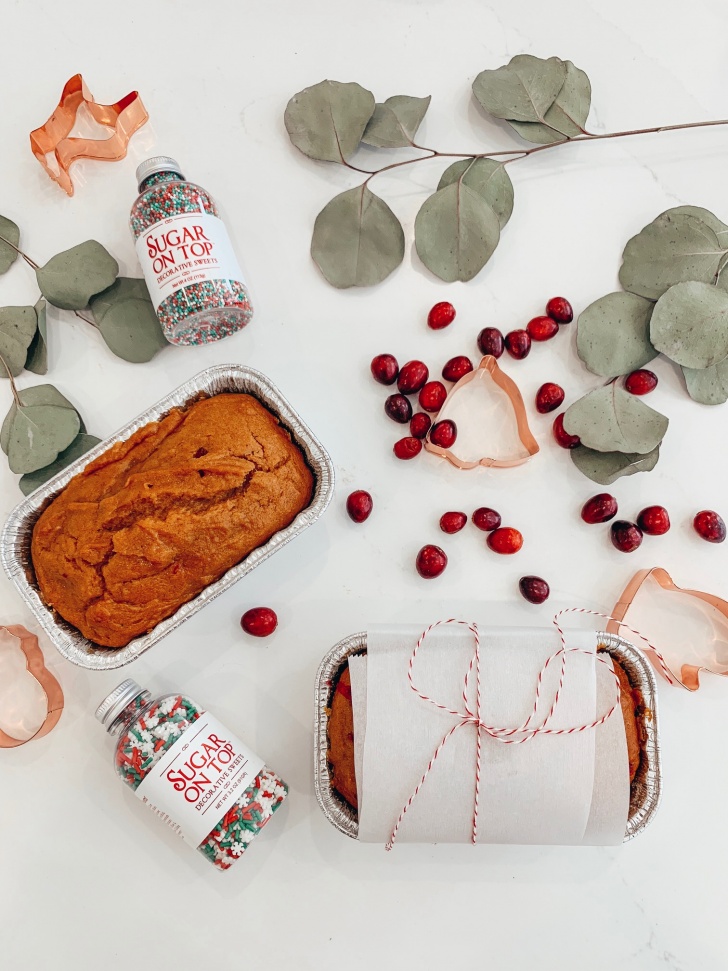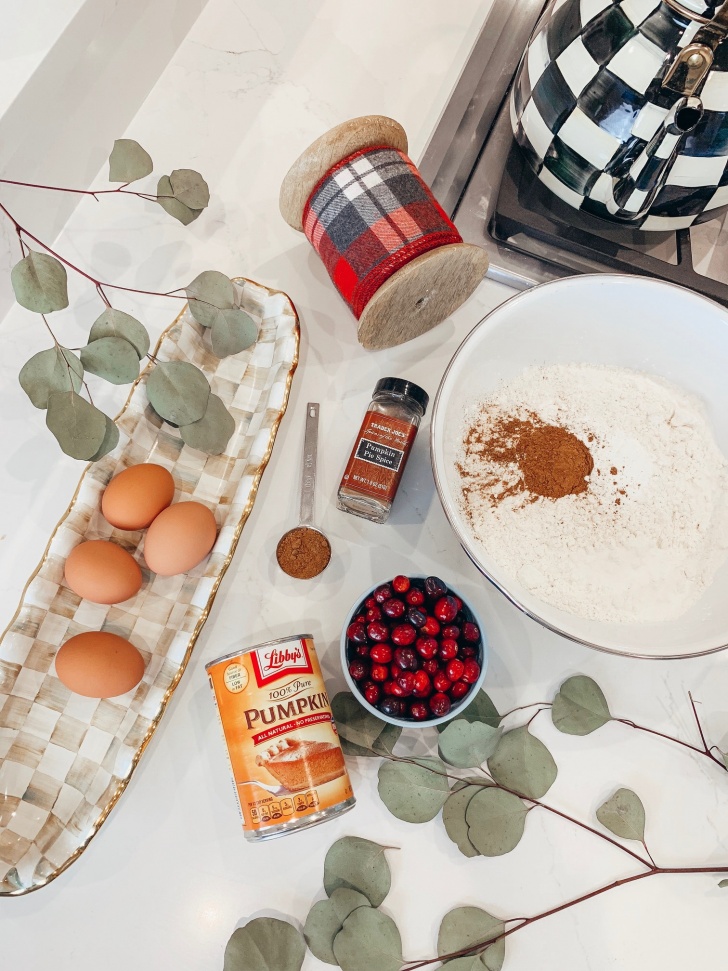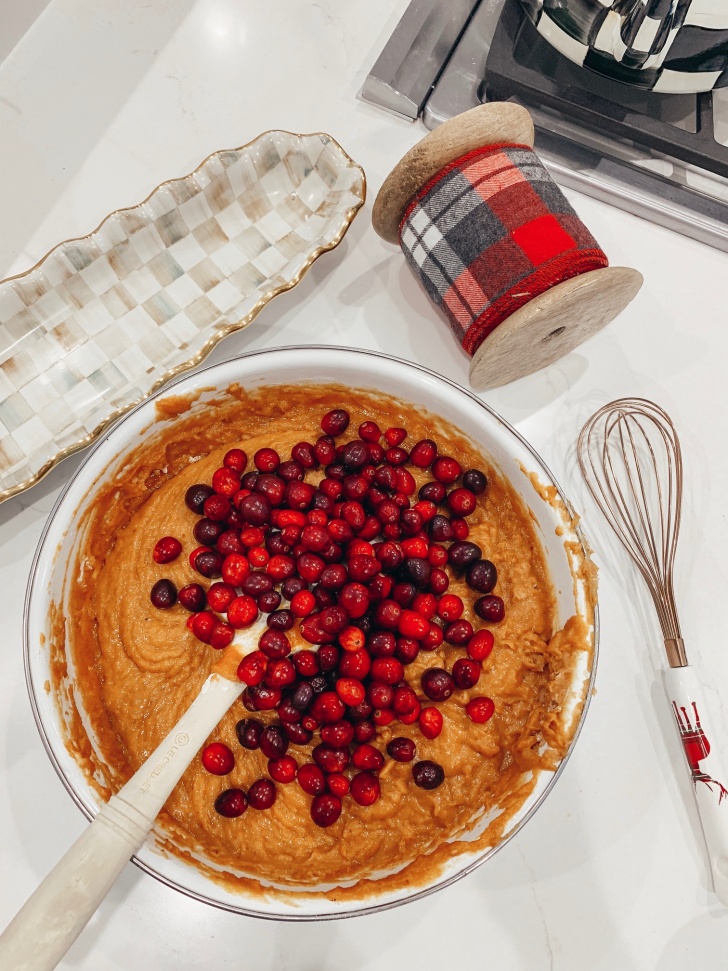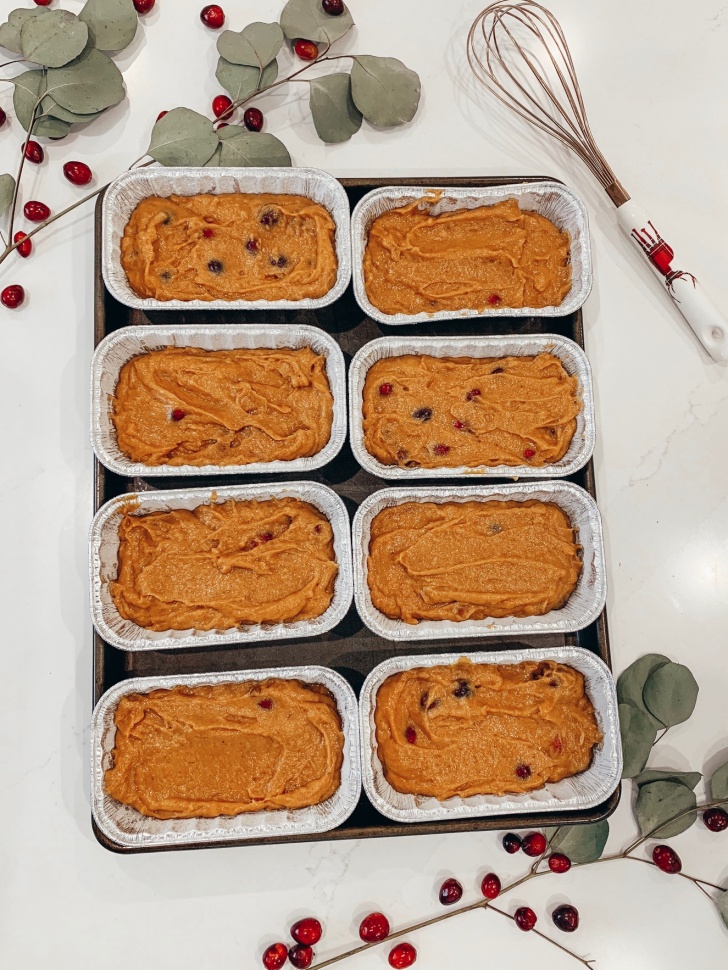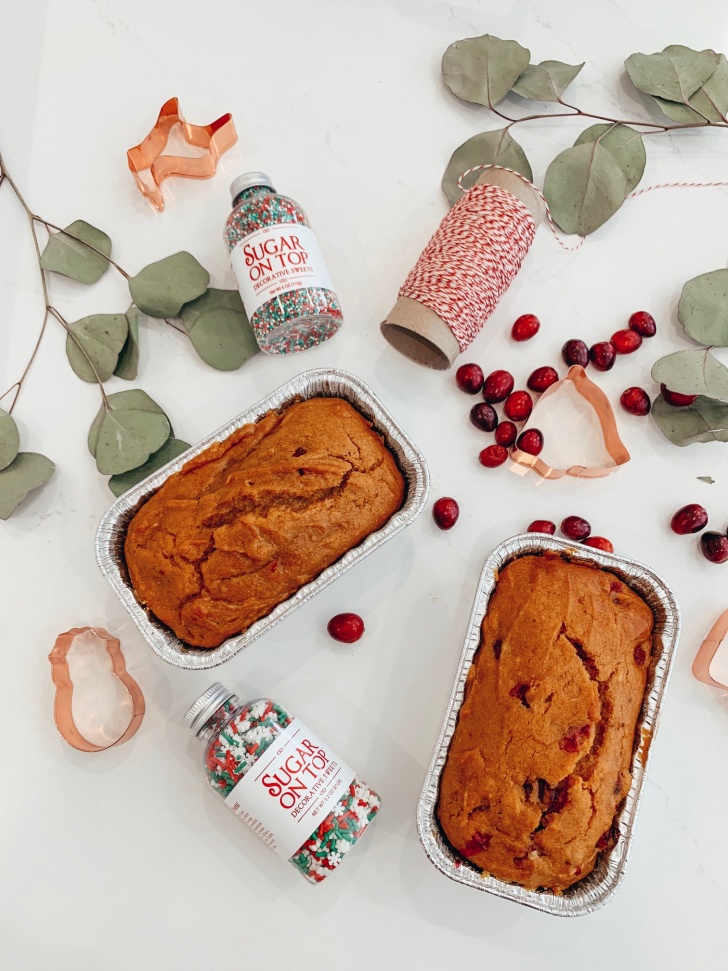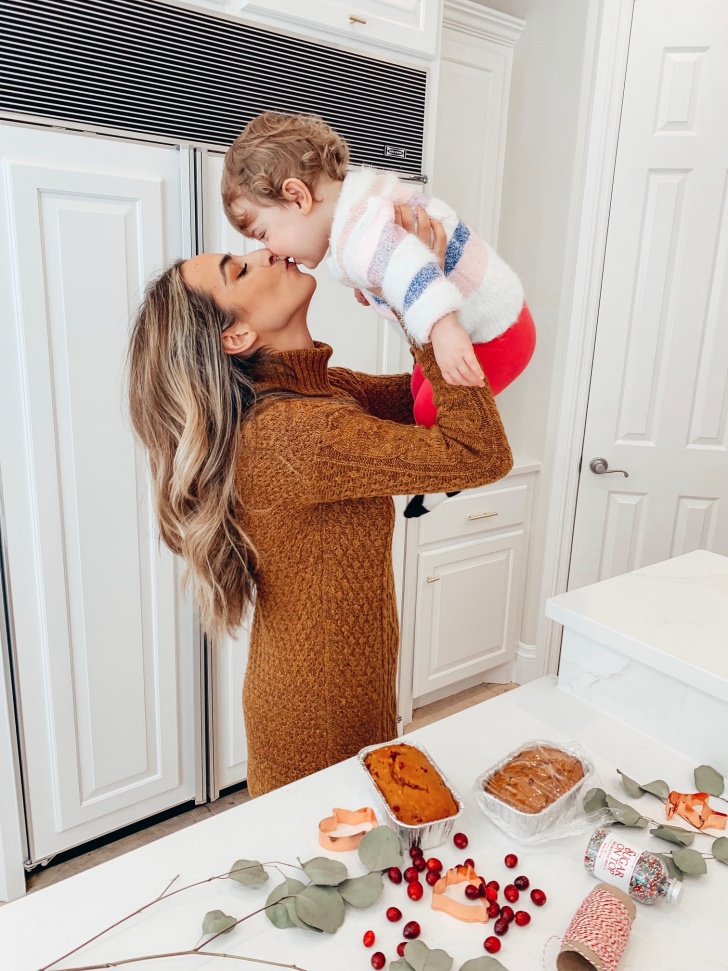 If you've been following me for a while than you know about two years ago I decided to step up my wife game. I wanted to do more grocery shopping (check!), be tidier (check!) and lastly, cook more (well…half check). As someone who works full-time and moms full-time, I sometimes find it challenging to get *everything* done. Can I get an amen?!
Most days, I love creating easy, quick snacks and meals but haven't quite gotten to gourmet status yet. It's on my list haha.
Since you guys LOVE seeing my easy recipes, grocery hauls and snack ideas so much, I've decided to incorporate them in more  around here. I wanted to kick things off with the oh-so holiday appropriate, Pumpkin Cranberry Bread!
Enter: my mom, Liz. Liz is all things goals and came over to help me step my baking game up. This recipe is one that has been a long-time family favorite via a random recipe book my mom has had for ages (Recipe by Barbara Fletcher).
I LOVE baking a big batch (we doubled the recipe) of these before Thanksgivings. I pop a few in the freezer for holiday company and give the rest as gifts to a few close friends! They're SO so yummy, easy and make the perfect holiday treat. You can also scroll down a bit so see how I packaged and personalized each one.
I double the recipe and put them in mini loafs to gift and freeze. The double recipe made 8 mini loafs!
Pumpkin Cranberry Bread
2 1/4 cups flour
1 tablespoon pumpkin pie spice
2 teaspoons baking powder
1/2 teaspoon salt
2 eggs
1 cup sugar
1 cup brown sugar
1 3/4 cups (15 ounce can) pumpkin
1/2 cup canola oil
1 cup fresh cranberries
1 cup chopped pecans or walnuts
Combine flour, spices, baking powder and salt in a large bowl. Combine eggs, sugar, pumpkin and oil in small bowl. Beat until just blended. Add pumpkin mixture to flour mixture. Fold in cranberries. Bake in greased and floured loaf pan at 350° for 55 minutes to 60 minutes or until wooden pick inserted into center comes out clean. Cool in pan for 10 minutes and remove to wire rack.
I decided to double the recipe and make mini loafs to give to friends and family. Keep scrolling to see how I personally packaged them for everyone!
Pro tip: Put a cookie sheet under the loaf pan. It's so much easier to pull it in and out of the oven!