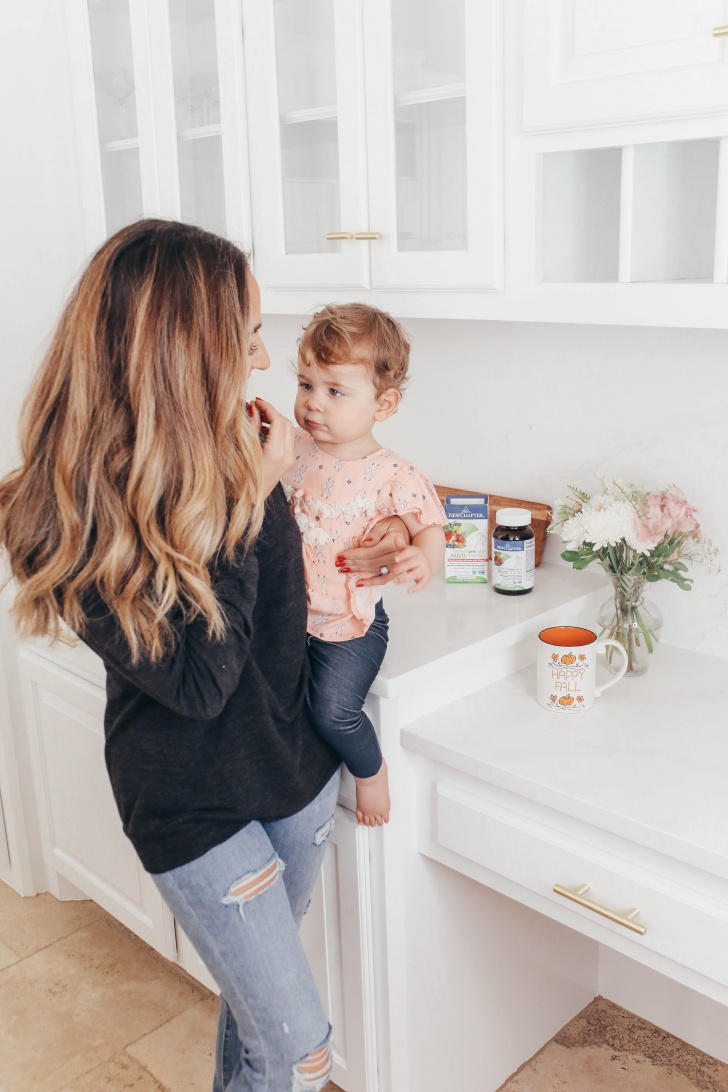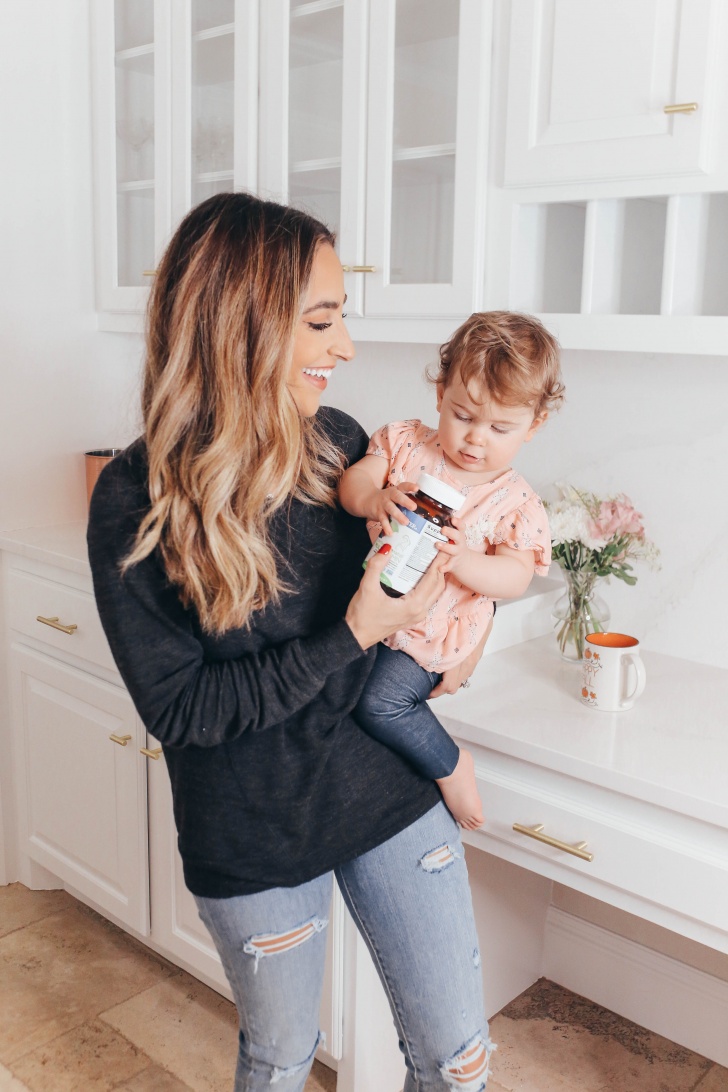 Does anyone else feel like their morning routine totally dictates the rest of the their day? I love having a routine in the morning to ensure that I can get the most productive start to my day.
I love to start my day with a workout before Kinsley wakes up. Then I usually shower, do my skincare routine (full routine coming soon!), make myself breakfast or a protein shake, and get ready for the day.
Recently, I've felt like I wanted to amp up my wellness routine even more. It all started when I got pregnant with Kinsley. There's nothing like growing a tiny human to really make you prioritize what you're putting in your body to make sure it's getting all it needs!
I started by taking a pre-natal: Pro-tip, start taking a pre-natal when you're trying to conceive and continue after the baby is born, throughout the breastfeeding stage. They're not only great for baby (of course!) but also great for mama's hair, nails etc., so really it's a win win.
Over the past year or so I've made more of an effort than ever to focus on wellness and I'm always looking for new ways to feel my best. I recently added in Every Woman's One a Day Multivitamin. Did you guys know that most vitamins are made with synthetic ingredients? If you're one of those people who get a stomach ache from taking a vitamin on an empty stomach, it's probably because the ingredients in the vitamin you are taking are synthetic and your body doesn't know how to process it. Isn't that crazy?! Every Woman's One a Day Multivitamin by New Chapter is formulated with certified organic veggies and herbs, and fermented with probiotics and whole foods that way your body can actually absorb the nutrients it needs. Since New Chapter's vitamins are organic and fermented with real food, you'll avoid the upset stomach and your body will know exactly how to process it and get all the intended benefits!
The best part? You can order it on Amazon! Enough said – Amen and thank you. If you know me, you know I literally can't live without Amazon. I love how I can get basically everything I need and it gets here in a day or two (I have Prime). I've also recently been watching Suits on Amazon Prime on my computer and I'm hooked! I order things from their way more often than I'd like to admit, so this is a total perk. Simply put, it's just the best, so the fact that I can order my vitamins via Amazon I just another check in their winner column.
Do you take vitamins on the daily?
This post is sponsored by Amazon and New Chapter. All opinions are of course, my own.