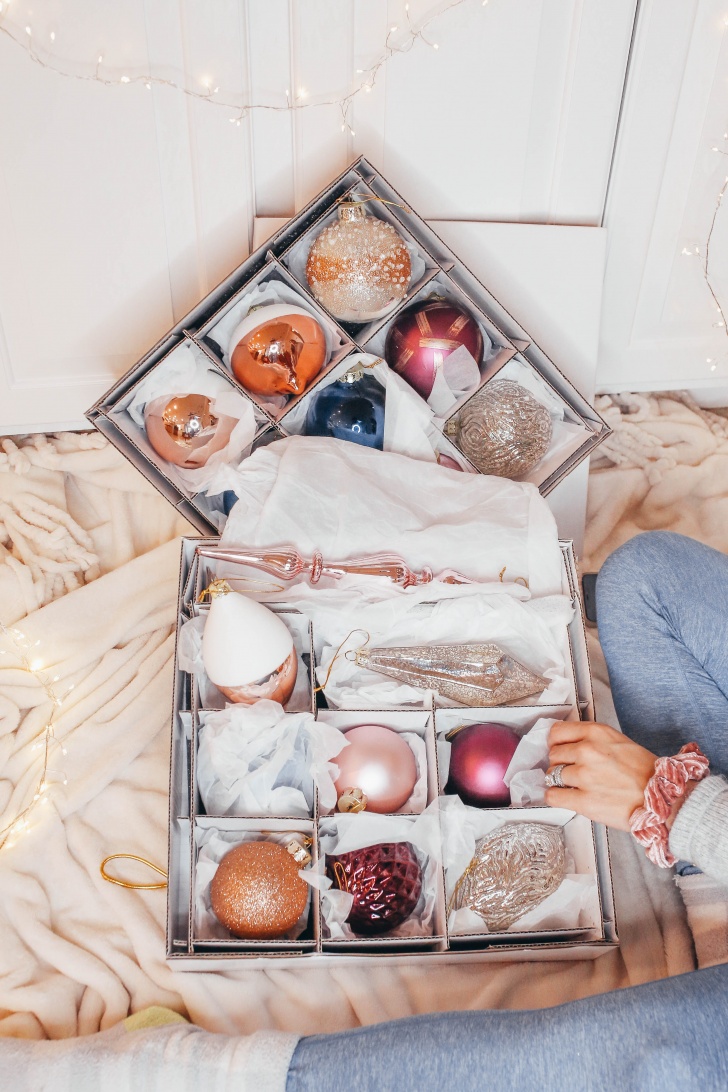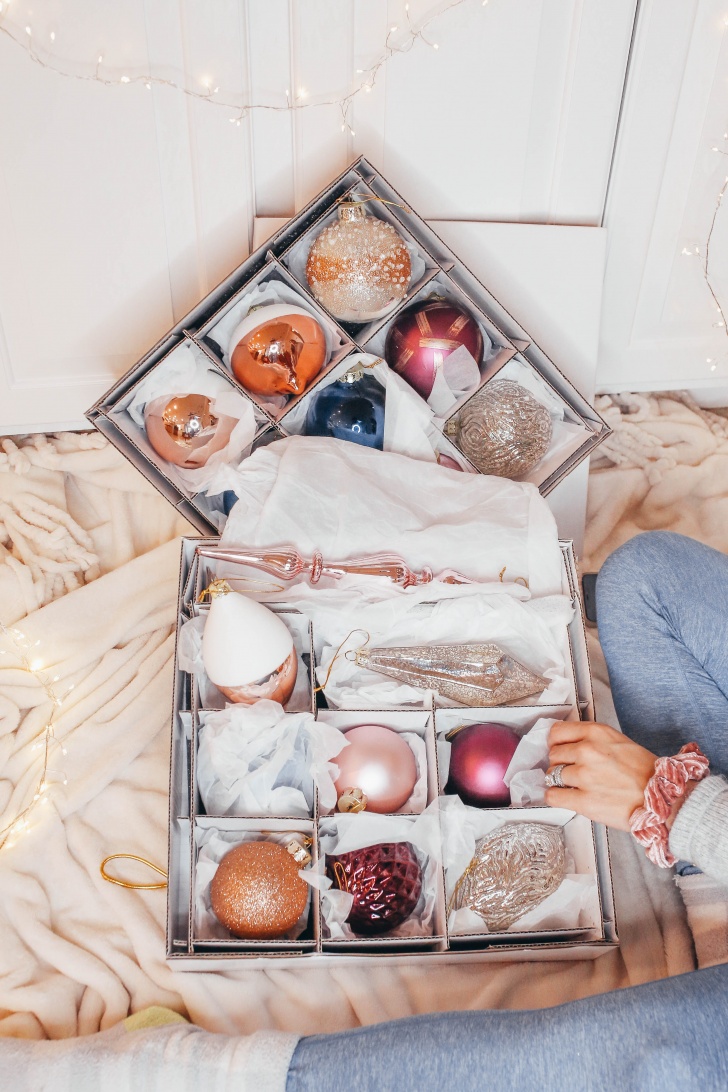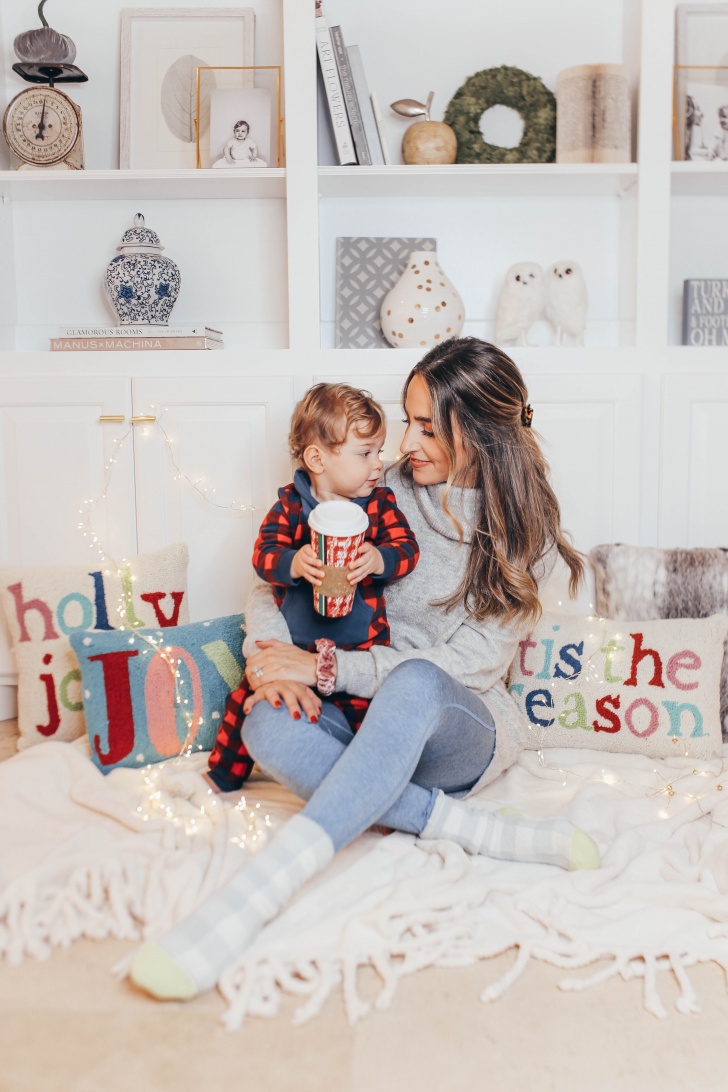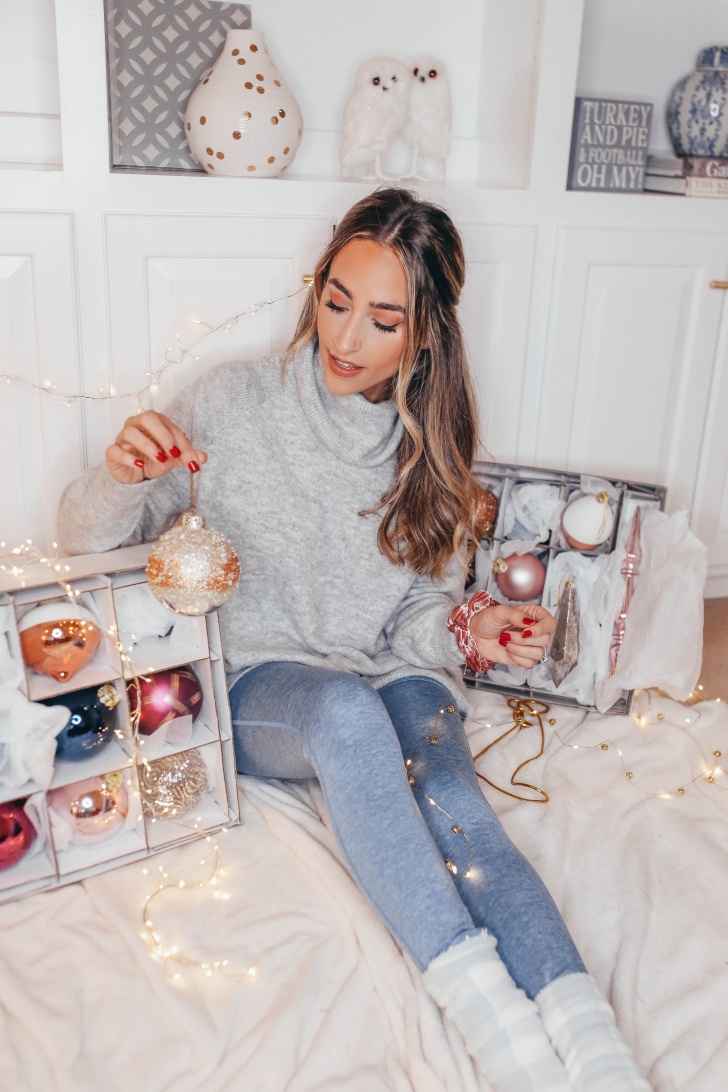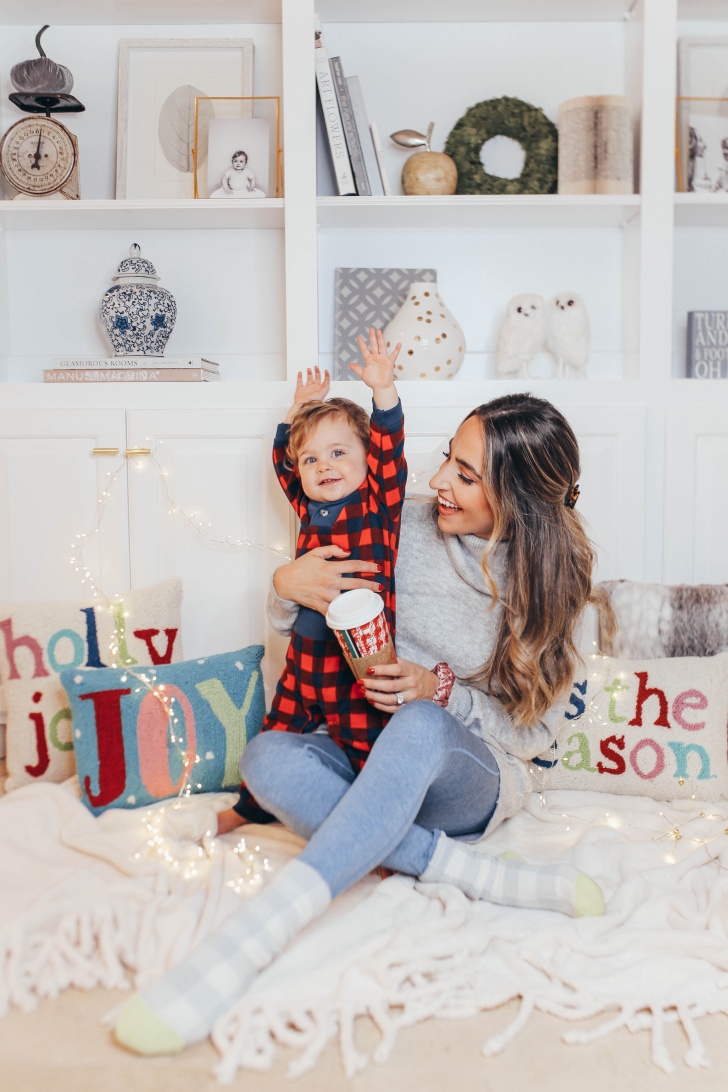 Hello and happy Saturday! Coming at you with a rare Saturday post, because the excitement is just that real. Christmas has arrived in Sweet Home Albright, courtesy of one of my very favorite and most dreamy holiday destinations: Grandin Road. I may have gone a little overboard ordering for the new house this year (is that even possible for Christmas?).
I wanted to show you guys a little sneak peek into my holiday decor with a fun unboxing and list of what I ordered. I'm sharing in hopes that this gives you guys a little inspo or just helps get you excited for the holidays! I can't wait to show you what it actually all looks like styled and around our home! Stay tuned for a ton of holiday content coming your way.
Ps. I JUST noticed that the site is having 25% off today!
Our list.
Pre-Lit Alpine Flocked Tree (7ft.)
Multi-Fringe Throw – Ee got ours with an "A"!
Merry and Bright Hook Pillows – How cute are these for the playroom?!
Visions of Sugarplums Ornaments
Tree Tiered Server – I can't wait to use this to entertain!
Crystal Pinecone Bundle – How beautiful are these?!