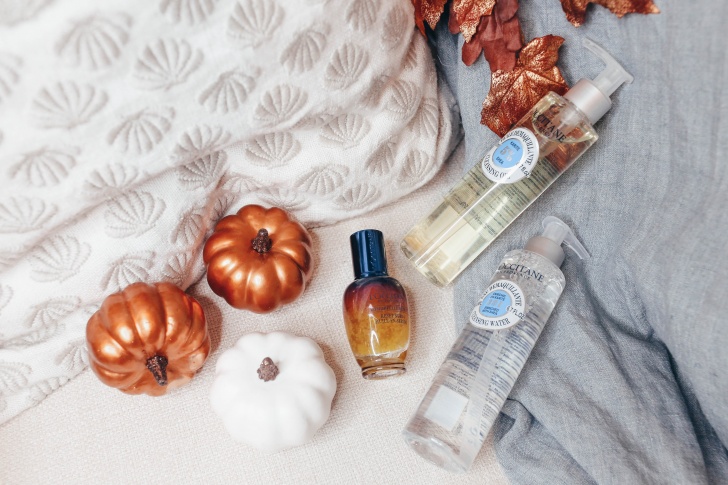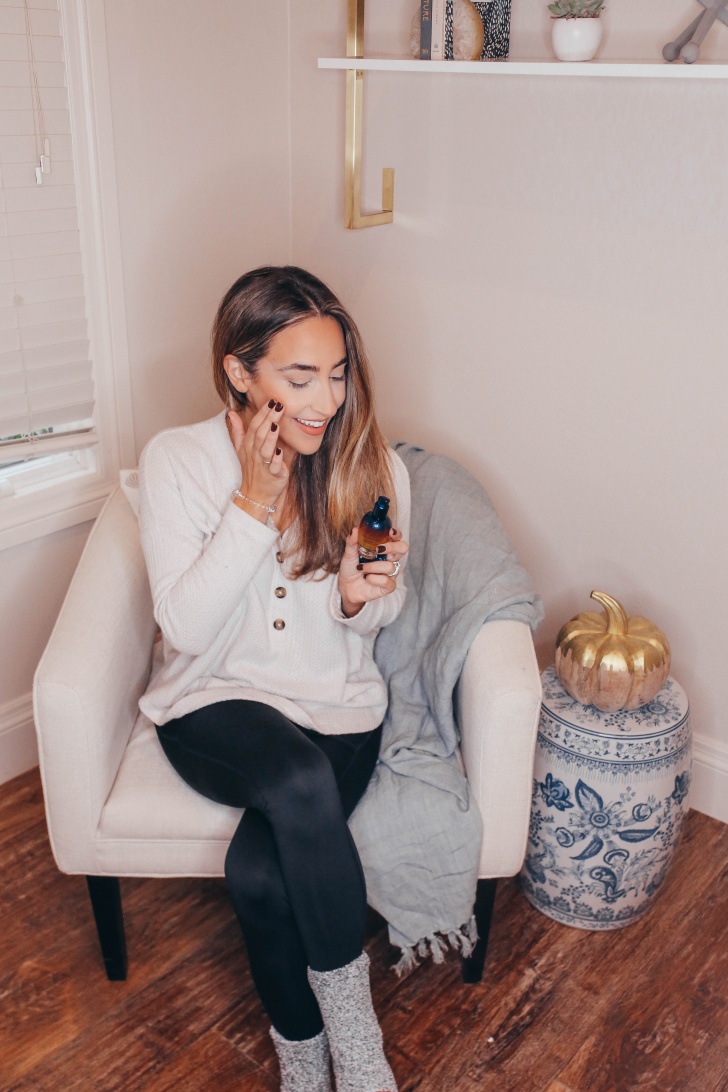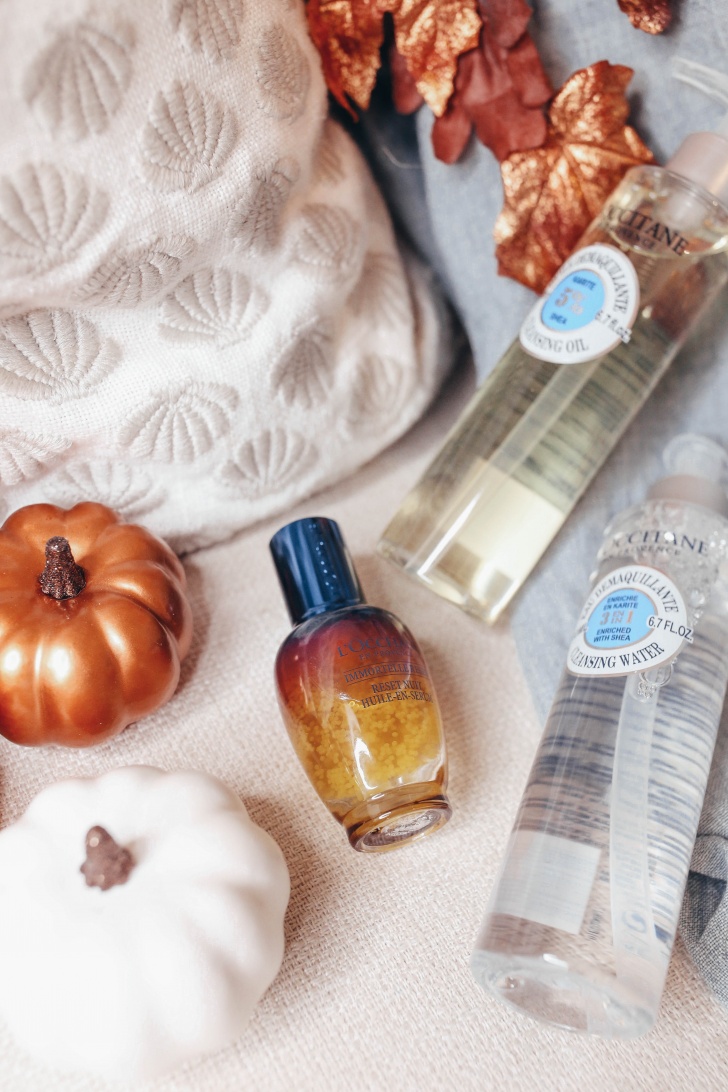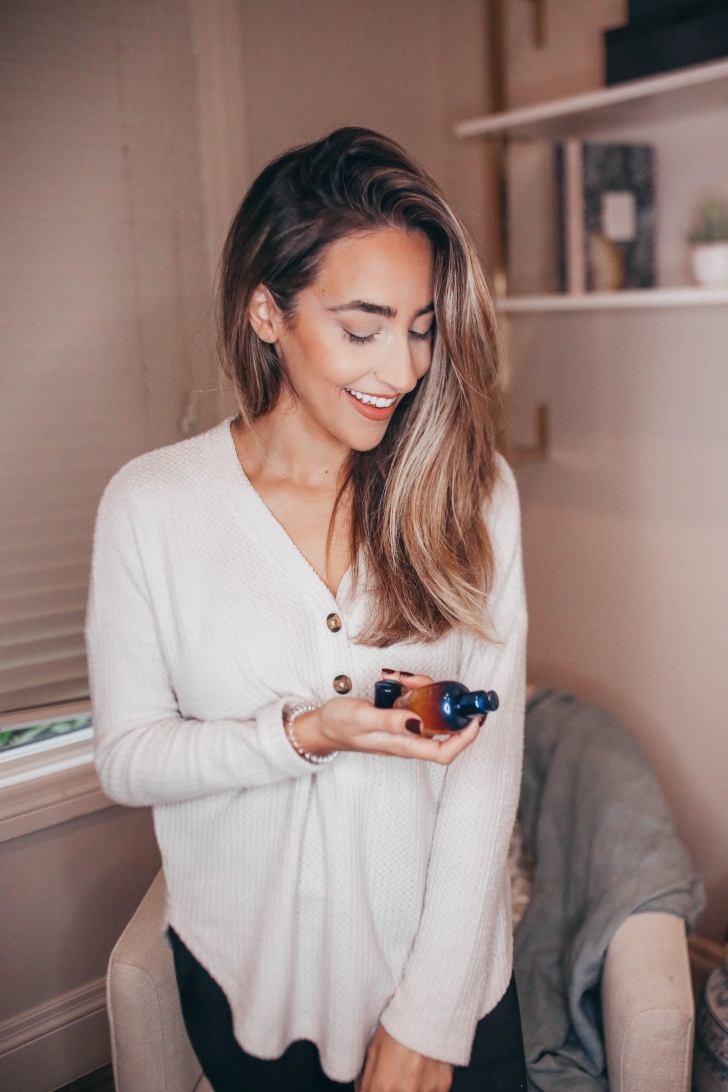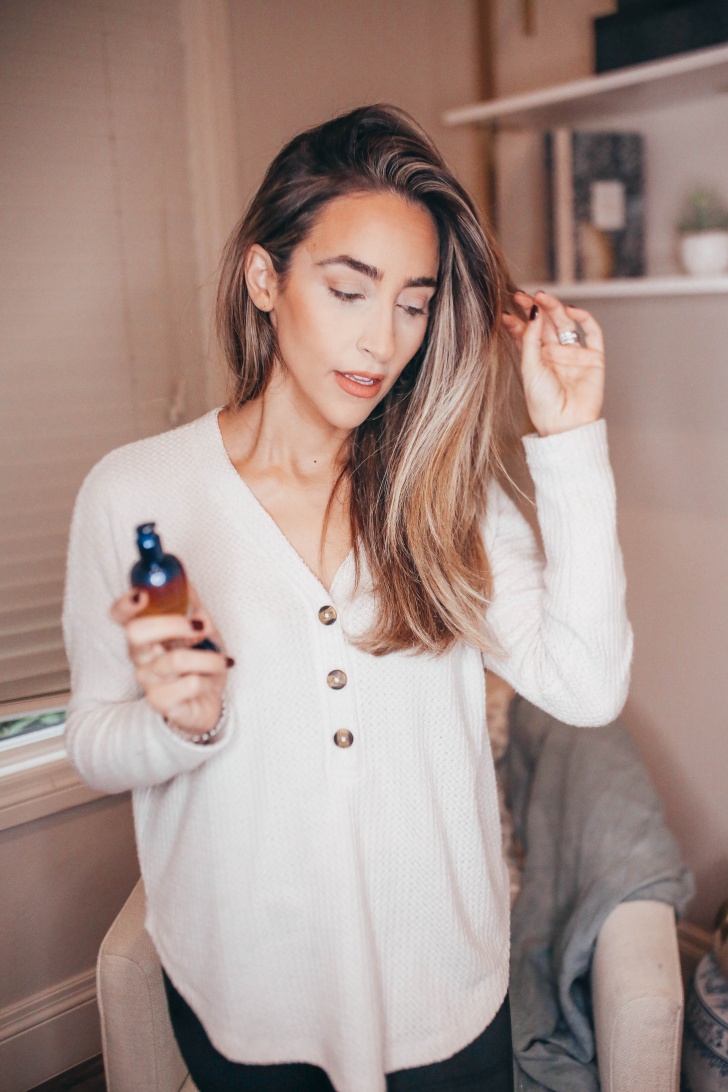 When I think of L'Occitane, I think luxury. During my trip to NYFW a few weeks ago, my mom and I stopped in the L'Occitane store on Madison Ave. I've always loved the brand, so I wanted to peek in and what better place than NYC? The whole experience can just be described as luxurious. From the amazing decor to the products themselves, I just love the place! A few months back I shared my love for this shower gel and have used it a ton since! It's super hydrating and perfect for using to shave!
I have a huge passion for skincare and am always on the hunt to find products to constantly better my skin. I recently started using L'Occitane's new Overnight Reset Oil-in-Serum and have been obsessed ever since. The product was designed to reset and restore skin overnight from the harsh things we encounter on the daily. How cool is that?! I was initially intrigued by all of the amazing reviews on their site and knew I had to try it! I don't know about you guys, but that's exactly what my skin needs (especially as the weather starts to cool off and my skin gets drier). I wanted to find a product that would help me feel refreshed after a long day of momming in "the elements" ha! Alex likes to laugh at me when I say "the elements" in Austin, but I feel like I'm much more justified in using them here in Vermont!
I cleanse my face, then apply the Overnight Reset Oil-in-Serum to my skin nightly and when I wake up my skin looks younger, more fresh and just a lot less dull. I also love this serum because it has an oil in it but isn't too oily feeling at all! It definitely has a thin, serum texture and sinks in to my skin right away. The first night I tried it, I woke up and my skin felt tighter and way more glowy! Basically it's like getting a facial while you're sleeping…and who doesn't need that?!
I've also been trying and loving the L'Occitane cleansing water and cleansing oil! What products are you currently into?
Thank you to L'Occitane for collaborating with me on this post, all opinions are of course my own.