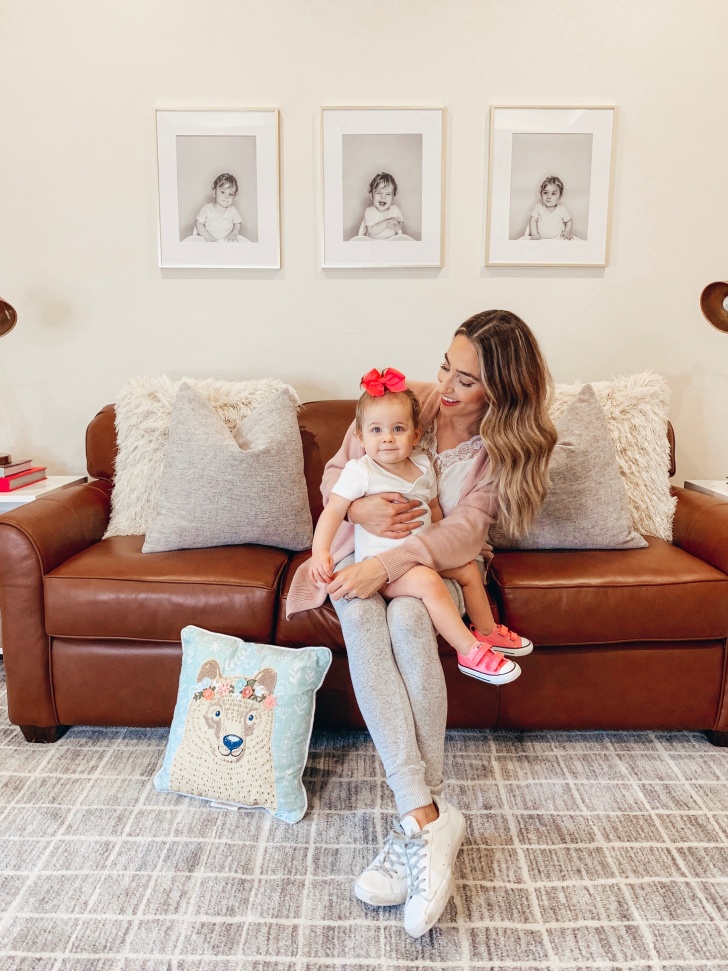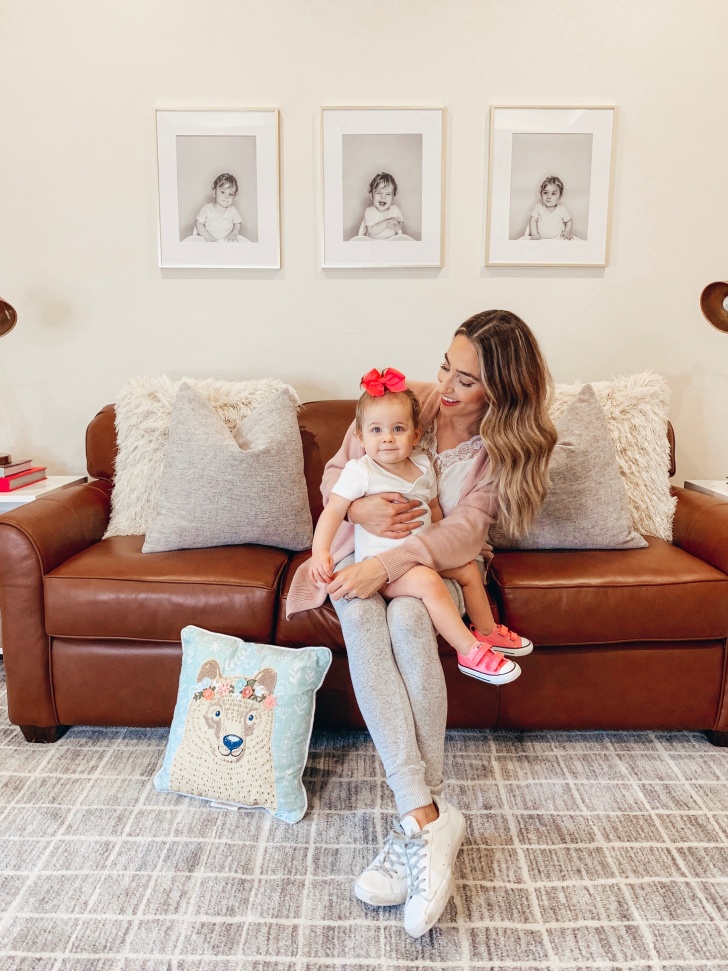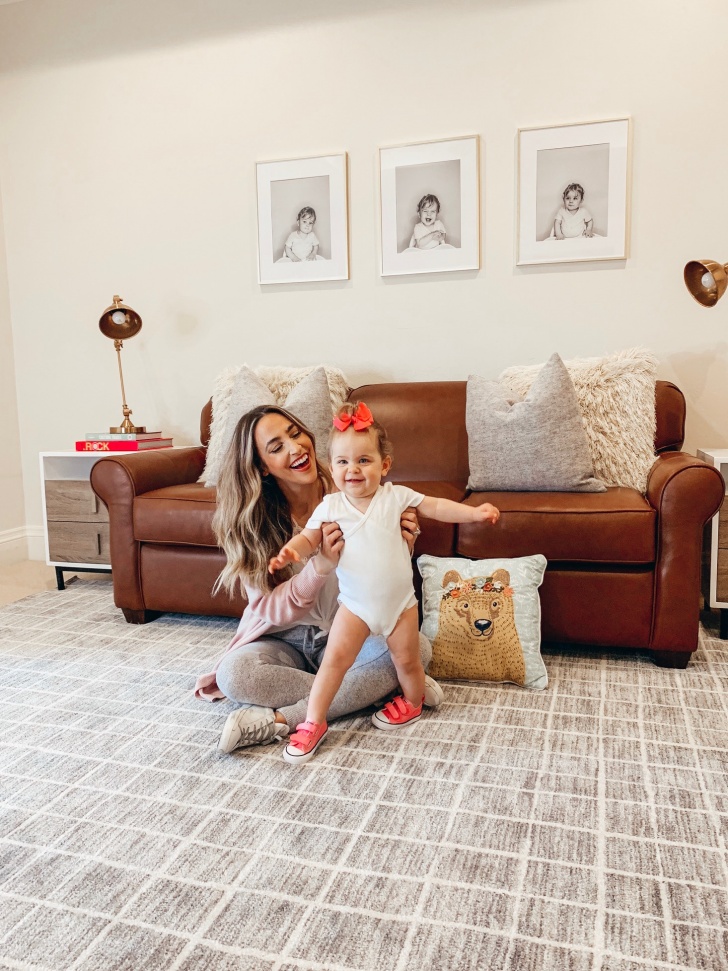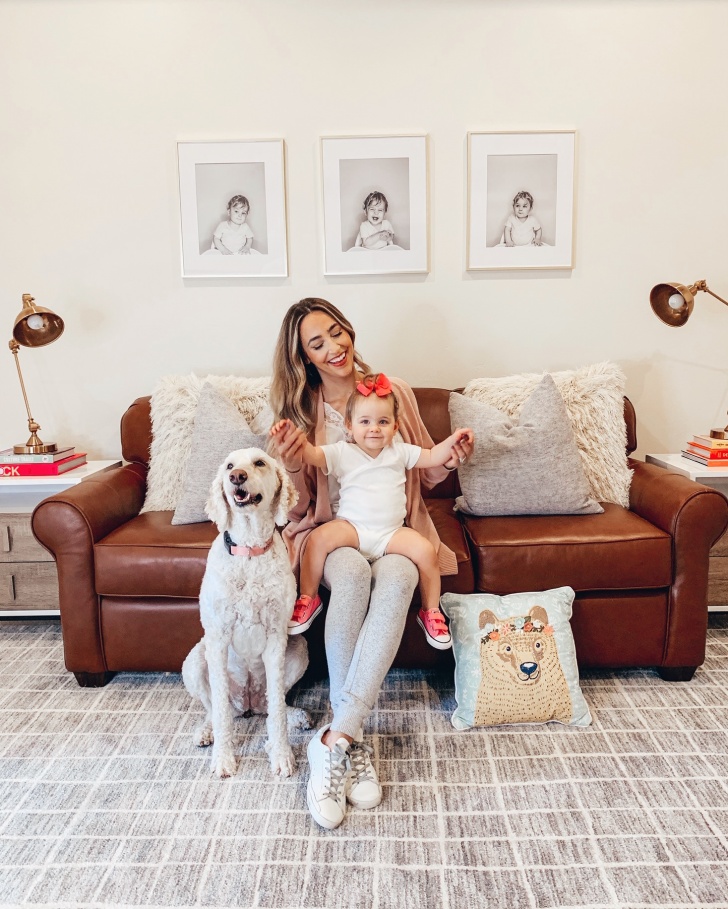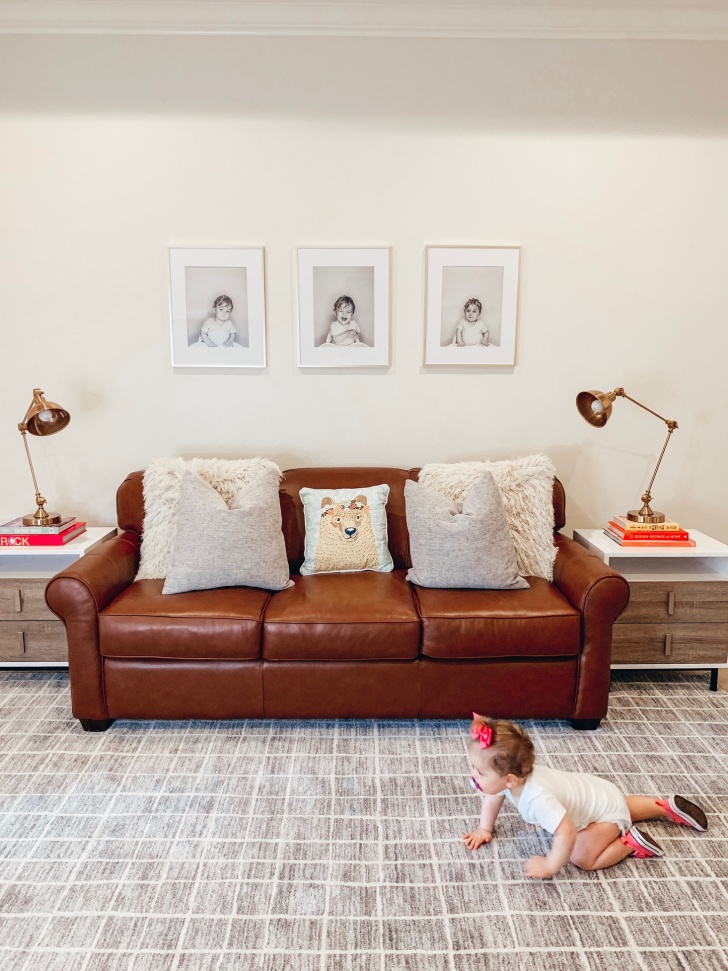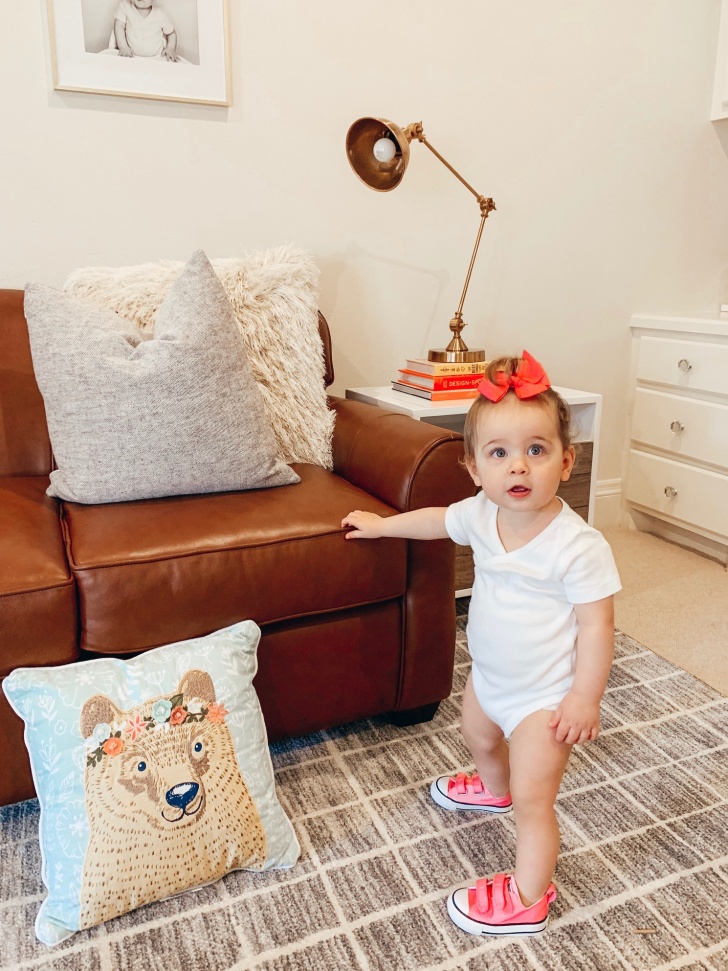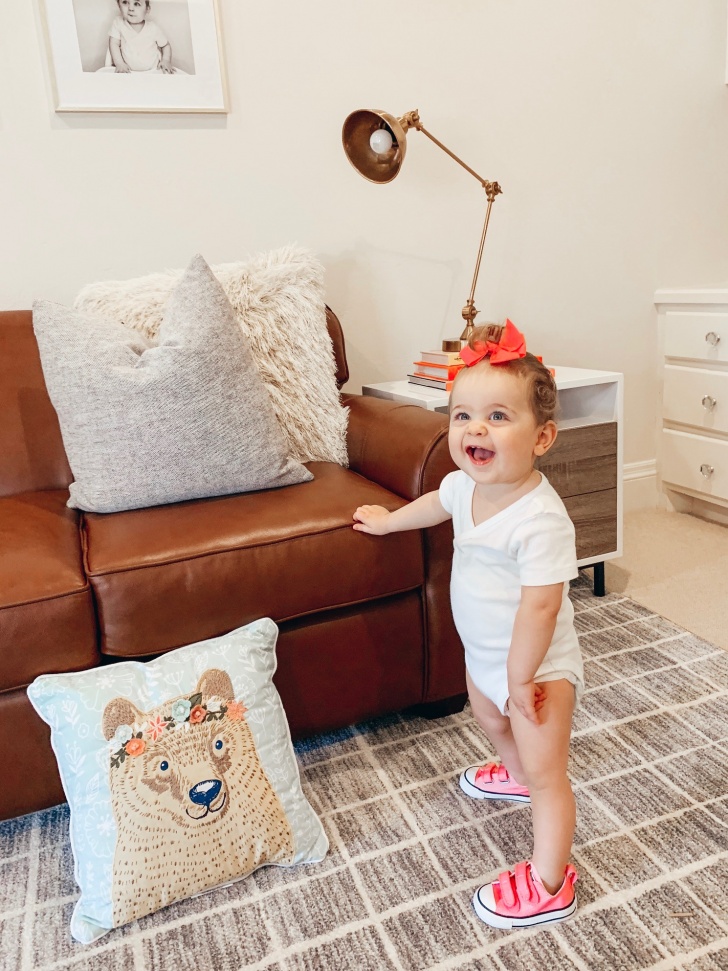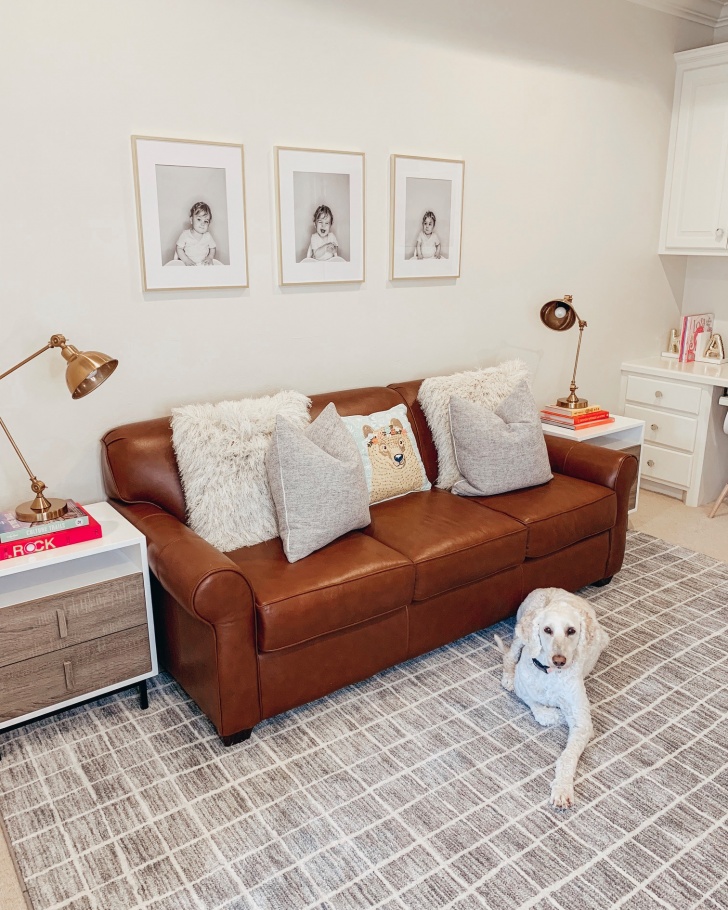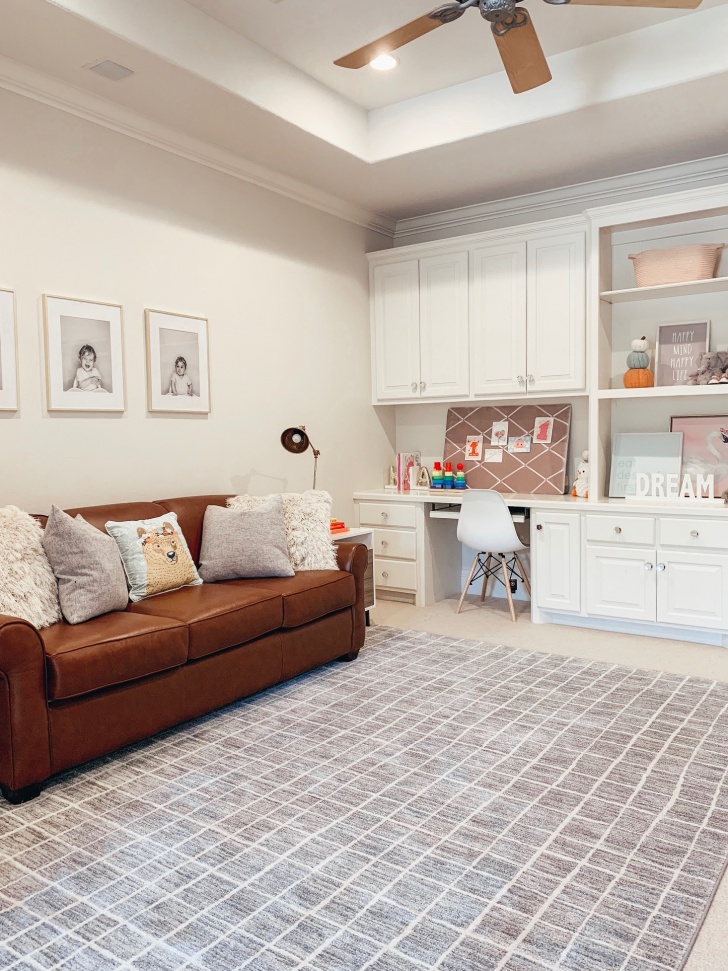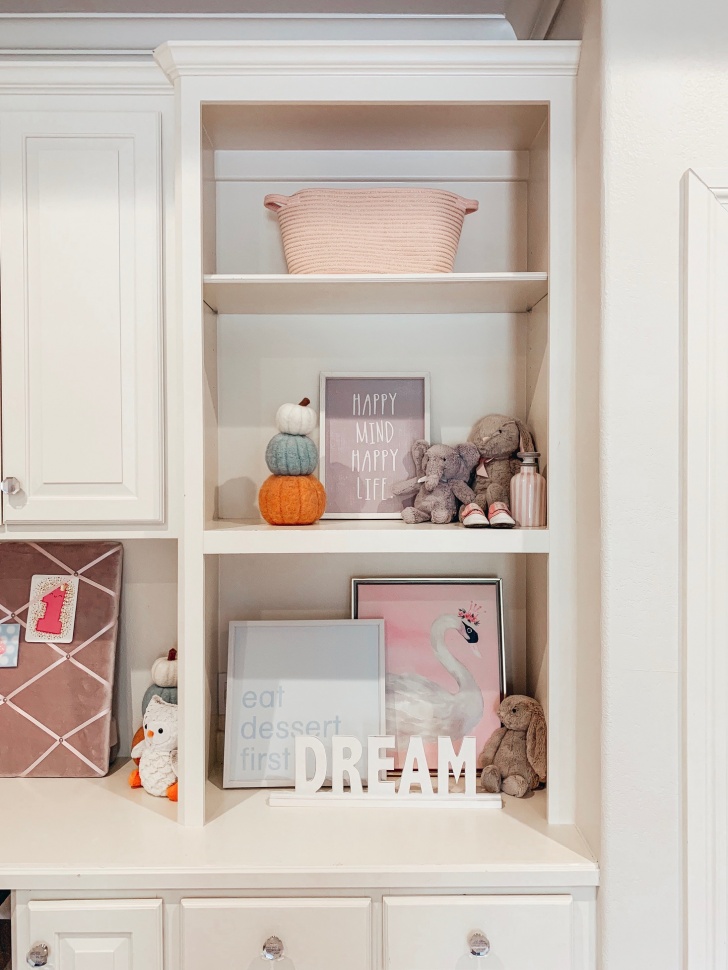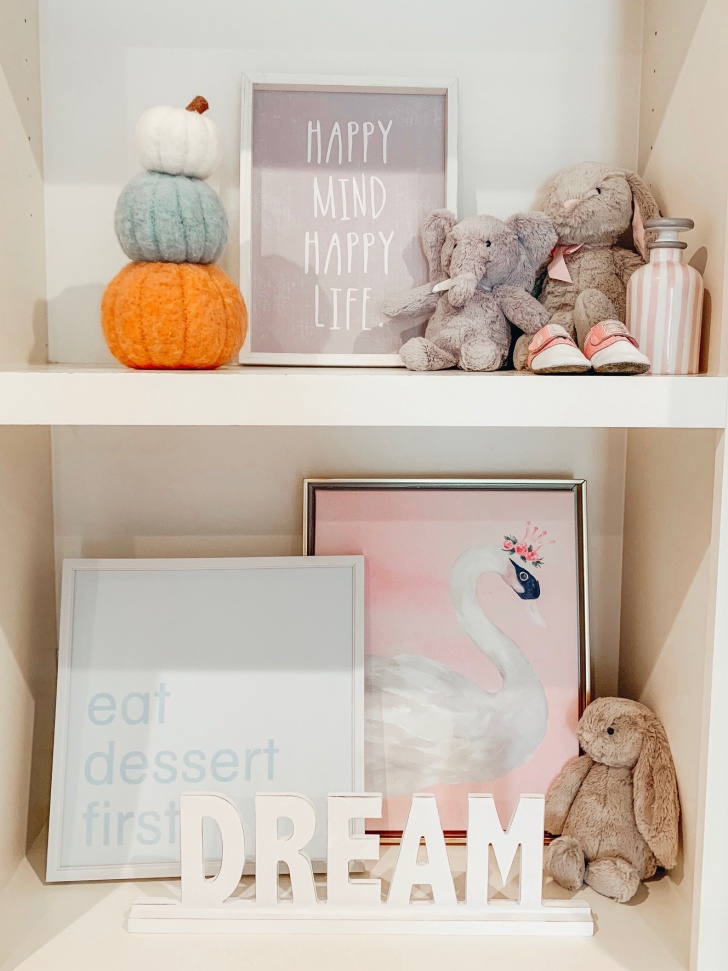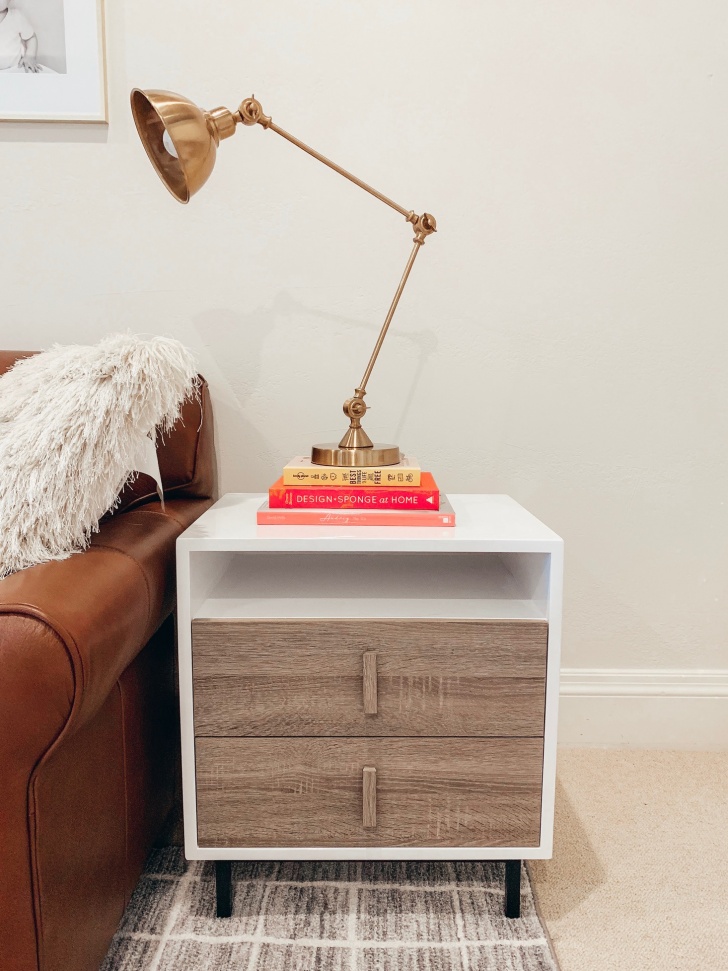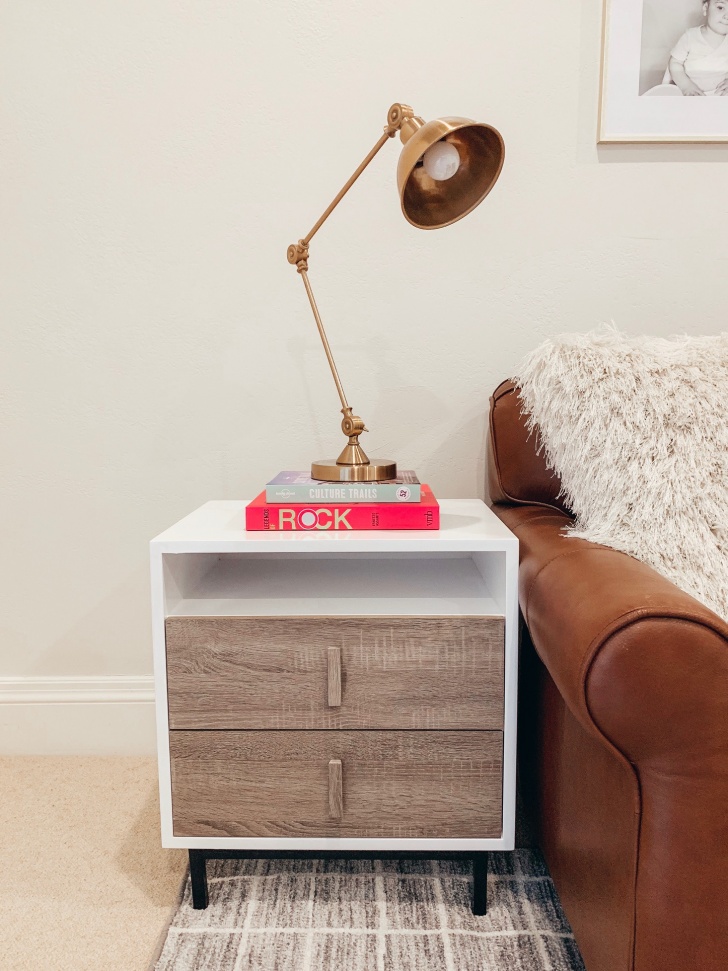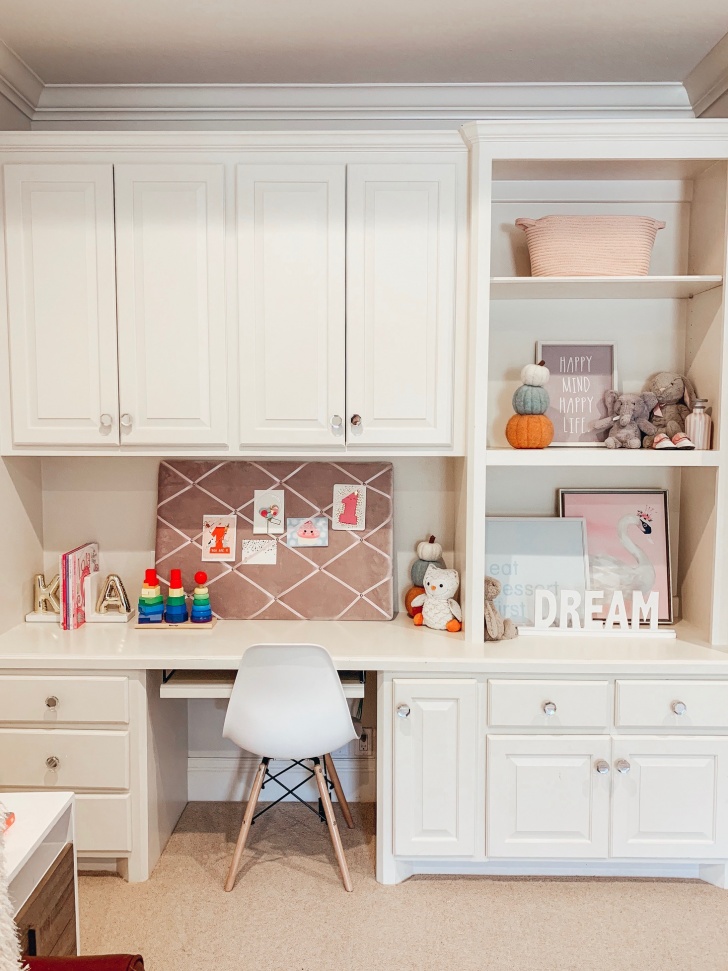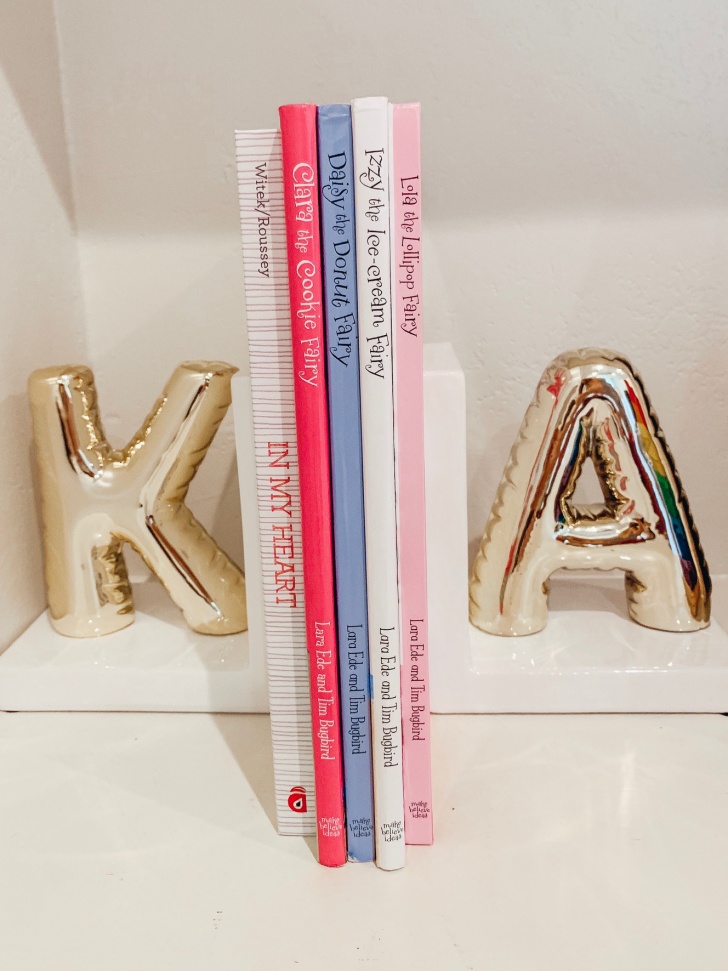 Welcome to our playroom here in Sweet Home Albright! I've been so excited to share this room with you guys and do a full reveal about how I designed the space, as well as share sources for everything, since I've been getting a lot of questions about it!
A huge goal of mine when decorating our whole house has been designing rooms that not only feel good and are aesthetically pleasing, but are also functional and make sense for where we are at in life. Aka. a white couch would be lovely, but that ain't happening anytime soon!
If you haven't watched our empty house tour and want to see the whole house (pre-us painting, remodeling the kitchen etc.) you can watch it here.
My Vision for the Space.
As for the playroom, we wanted this room to be something Kinsley would love at her current age (just turned 1) but something that we could also grow into as a family. Now, we use it for daily play times and love it for play dates when her little friends come over. In the future, I envision lots of family movie nights, sleepovers and Kinsley and her friends hanging out up there etc!
I also knew I wanted to keep the big pieces in the room really neutral and add pops of color in with the bright, fun "playroom-esq" accessories.
We started with the couch because I totally saw it as the main piece of the room. When looking at couches we knew we needed it to be durable, a sleeper sofa, and something that would be forgiving with spills. I fell in love with this one and it checked all of the boxes! It is faux leather (so easy to wipe down) and it's a sleeper sofa which adds space for guests when needed!

For the rug, again, I wanted to keep it neutral, but I also wanted to add a fun youthful feel here. I went with this one and we love it! The pattern is super forgiving and great at hiding stains (tested + approved, lol!). I also think this rug would be so cute in a baby/kids room too!

Our playroom is a loft style room, so when you walk up to the second floor, you're basically walking into the room. Since it's really open and there's tons of room for crawling and playing, instead of a putting a coffee table in the middle of the room and breaking that up, I went the less traditional route and decided to do two side tables on either side of the couch. Not only do they keep the center of the room open, they create added storage which you can never have too much of!

Pops of color.
Since this room is so neutral, I wanted to add playful and bright touches all around to make it feel more like a playroom. I went with colorful coffee table books on both of the end tables and added playful prints and art on the shelves! We also love keeping out a few toys and stuffed animals as colorful pops that we can change up whenever the mood strikes! I also recently added these fun mirrored pulls for the cabinets (Homegoods find) and love how they turned out! The cabinets are getting painted a brighter white next week and I can't wait to have everything pop even more.

Storage + Keeping it neat.
Storage is MAJOR key for this room. If we didn't have anywhere to put the toys, it would look like a full on disaster all the time, but because of the type of storage we choose, it's SUPER easy and quick to clean up. We have built in cabinets and a desk area that is currently just used to house prints, fun decorative accents and toys, but will one day be an actual study area for Kins. We picked up a few fun color bins, (these are similar to what we have) so everyday we want to play, we take a bin down, use those toys and then put them back when we're done. We have a few different bins and use them different days, so she has a bunch of things on rotation and doesn't get bored. Keeping everything in bins makes it really easy to clean up because we literally just throw it all back in the bin and voila! If you don't have cabinets, you can always get a piece that acts as storage (something that will house bins, like a TV console etc.)

Personal touches.
Lastly, I wanted to bring in some personal touches, so I had the idea to do these really fun framed back and white photos of Kinsley making different faces. You can find our exact 11×14 frames here. I love all the personality it added to the space!