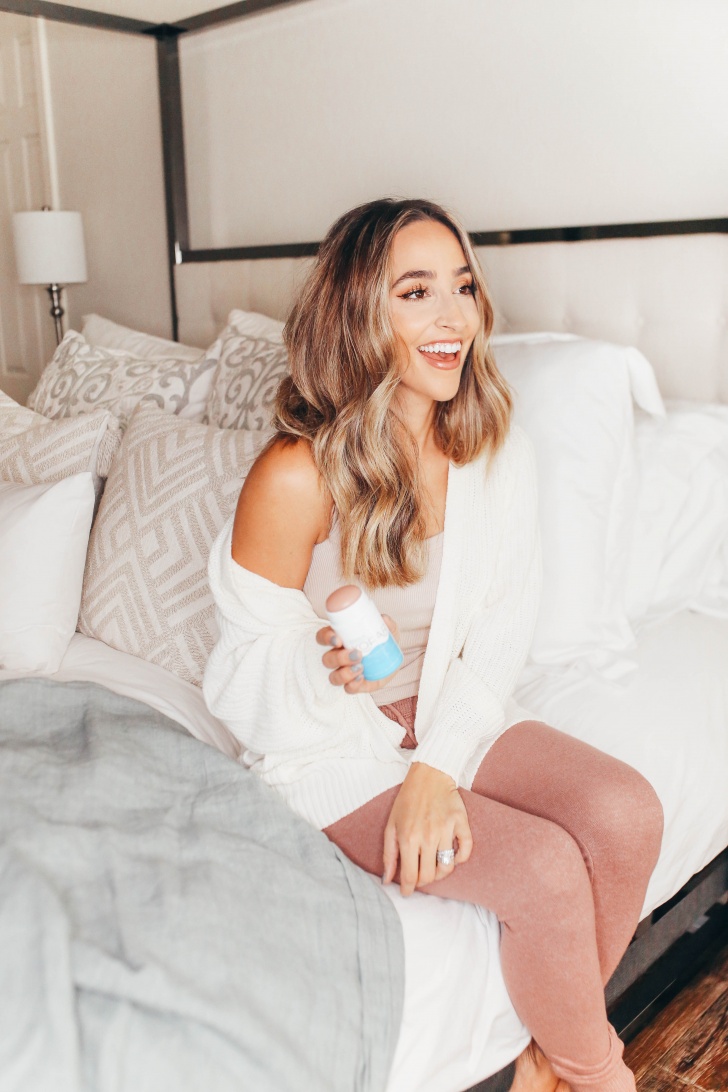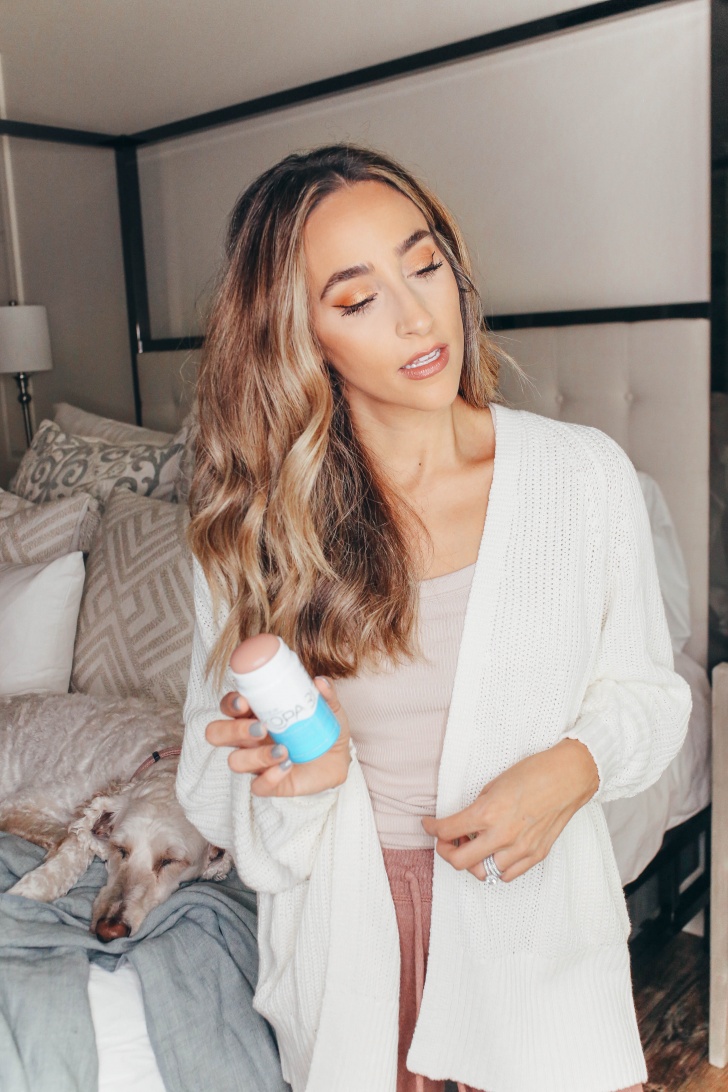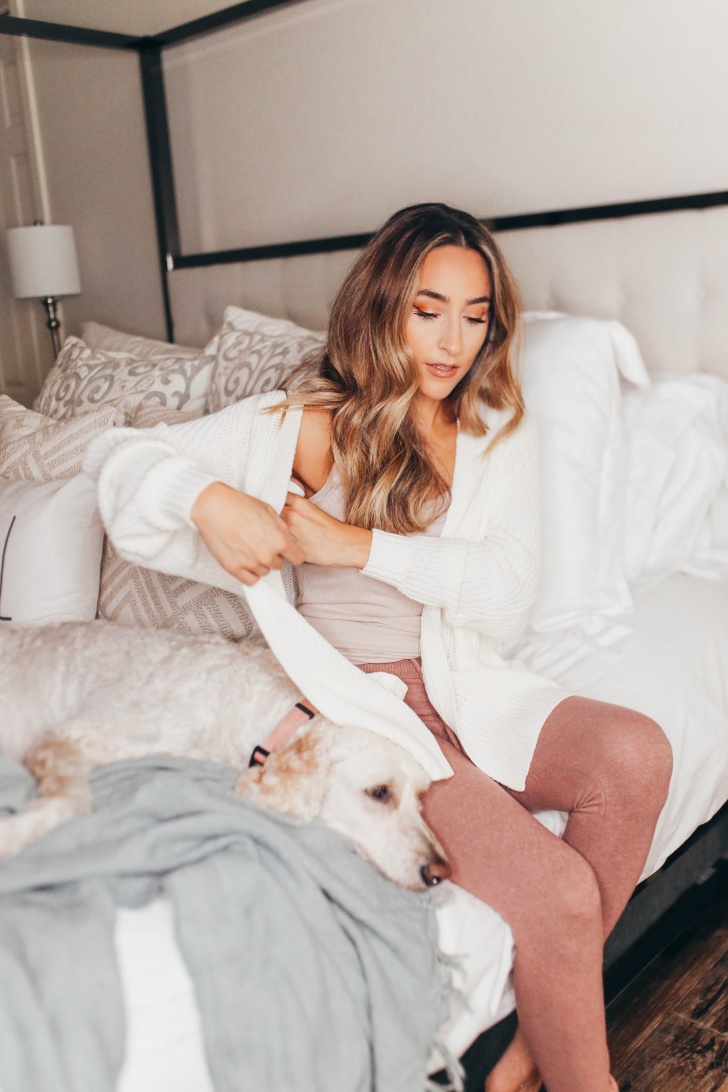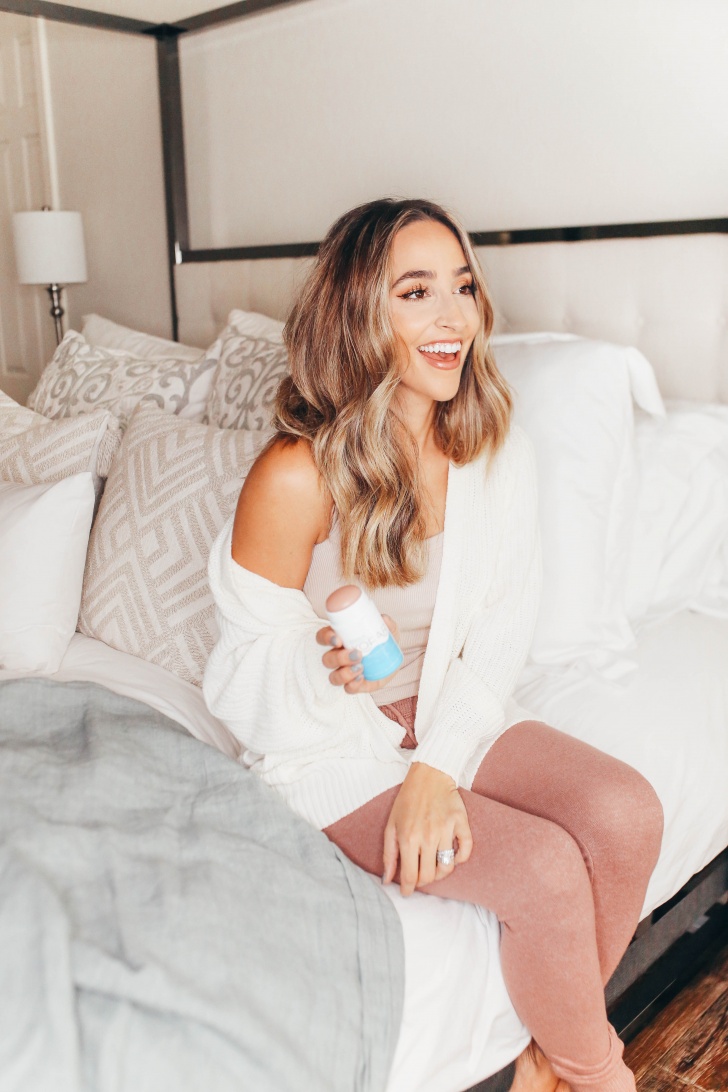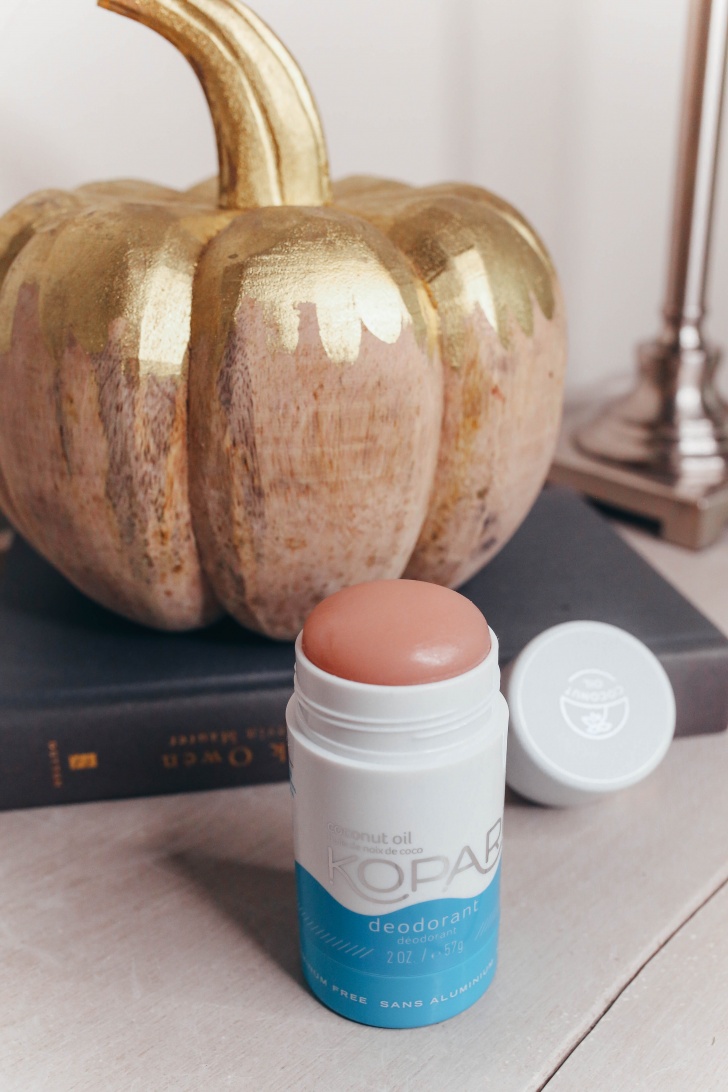 Over the past year, I've tried to be much more aware of what goes into the products I use both around the house and on my body. There's something about having a baby and losing a loved one that really makes you think about these kind of things. I decided I wanted to start making a few small changes in places I felt would have big impacts. One of these changes has been the switch to natural deodorant! I'm big on doing what you can and feel like this switch is totally doable, not overwhelming at all and yet can make such a positive affect on your health.
After I decided to make the switch, the hunt for the "best of " list began. I've tested so many natural deodorants over the past couple of months (lots of fails) and Kopari's coconut deodorant has been a favorite. It smells amazing, glides on super well, comes in the cutest sleek packaging and is of course, aluminum free! If you aren't familiar with some of the possible side affects of traditional deodorant, here are a few that encouraged me to make a change. 1. Breast Cancer, the aluminum in deodorant could increase the risk of breast cancer. 2. Increased risk of Alzheimer's. 3. They contain tons of chemicals.
If you've been following for a while you know I've been a lover of all things Kopari. The whole line is silicone free, paraben free, cruelty free, phosphate free and non GMO. If you're new to the brand, you're welcome in advance! Aside from the coconut deodorant, which is a total must, I also highly recommend trying the Organic Coconut Melt, Coconut Rose Toner, Coconut Lip Glossy and the Coconut Crush Scrub.
Honestly, all of their products are amazing, I knew I would love the deodorant too. Everything they make smells and feels so luxurious and it always such a treat to use. I like to find joy in the little things in life and Kopari always makes my pamper and relaxation dreams come true. You can learn more about Kopari's Coconut Deodorant in this video!
You can also use my code BYOBeauty25 for 25% off your first order or if you sign up for the deodorant subscription!
Have you tried the coconut deodorant?!

Thank you Kopari for sponsoring this post, as always, all opinions are my own.