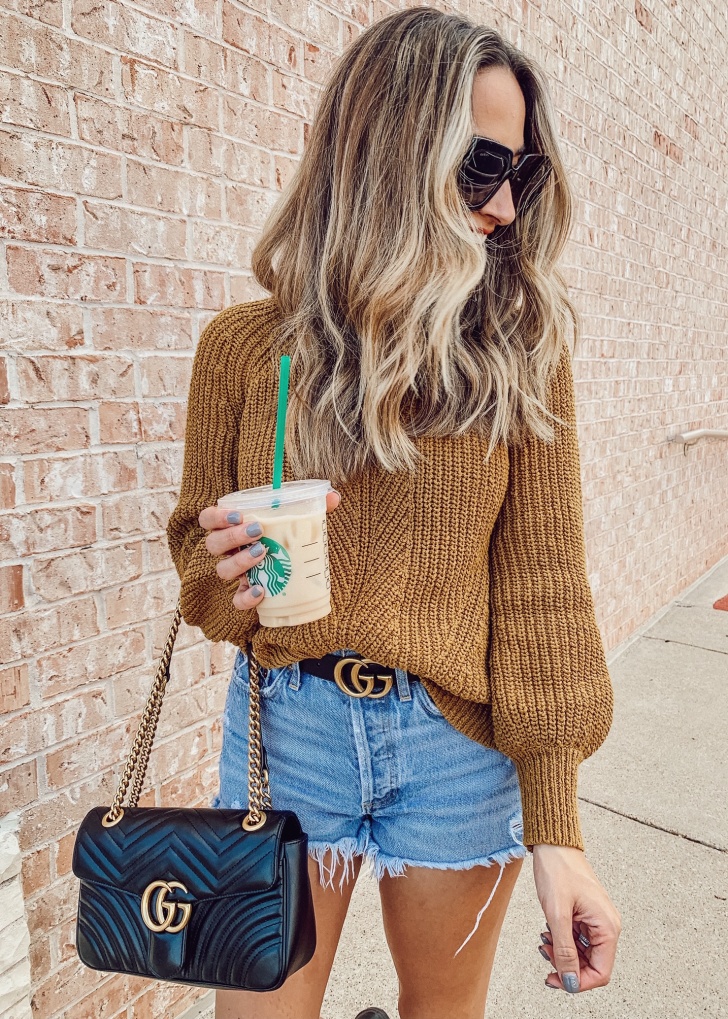 I'm not afraid to admit that when it comes to fall I am as basic as it gets. Give me all the cozy knits, pumpkins and of course…STARBUCKS.
I love trying new drinks, but hate wasting money on not-so-good ones (ya feel?), so whenever I find a staple, I love to share it. You guys have been loving the recommendations I share on Instagram stories, so I thought it would be fun to do a post with all the details on my 3 current favorite fall inspired drinks and the scoop on how to order them.
The chai latte has been my go-to drink for YEARS (since high school). Personally, I much prefer it to coffee typically, but if I'm in the mood for something less sweet but still yummy, two and three are great options.
Chai Latte with Pumpkin Spice
How to order / Ask for a "grande chai latte with coconut milk with 2 pumps of chai and 2 pumps of pumpkin". I love it with iced and hot, totally depends on the weather and my mood.
If you order the "pumpkin spice chai" as it is on the menu, it comes  with 4 pumps of chai and 4 pumps of pumpkin. I cut that in half to make it less calories and sugar! I also always love a classic chai latte with coconut milk (all 4 pumps chai), but this is a fun little Fall switch up.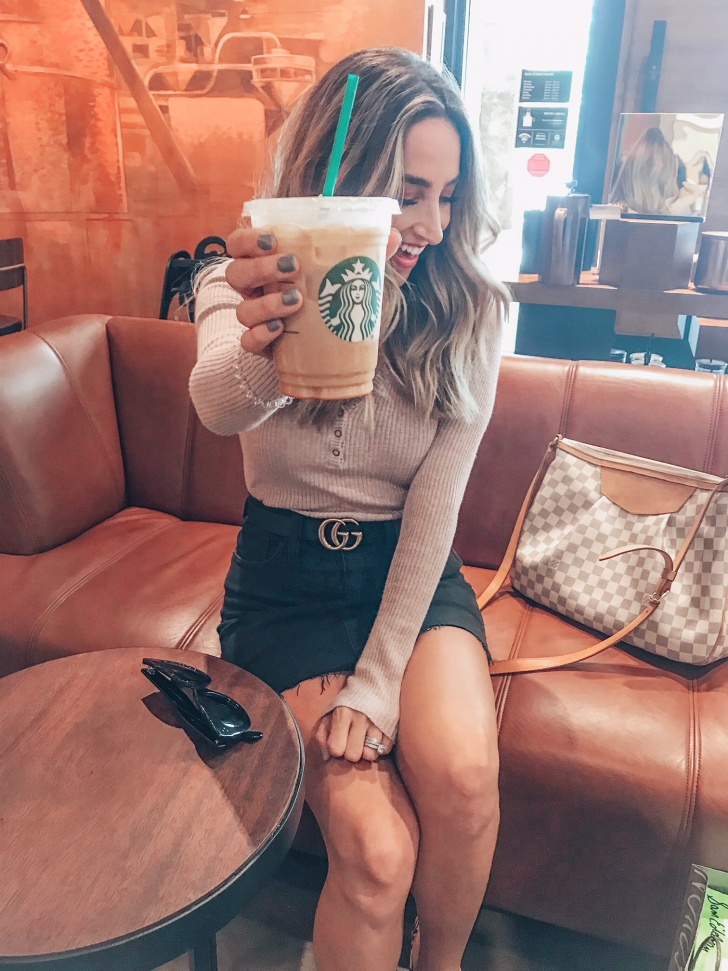 Shop my outfit
Skinny Vanilla Latte with Cinnamon
How to order// Ask for a "skinny vanilla latte with two pumps of vanilla and coconut milk, topped with cinnamon".
Again, I ask for less pumps of vanilla than it usually calls for. Lastly, topping this drink with cinnamon makes it smell amazing and gives it a very Fall feel!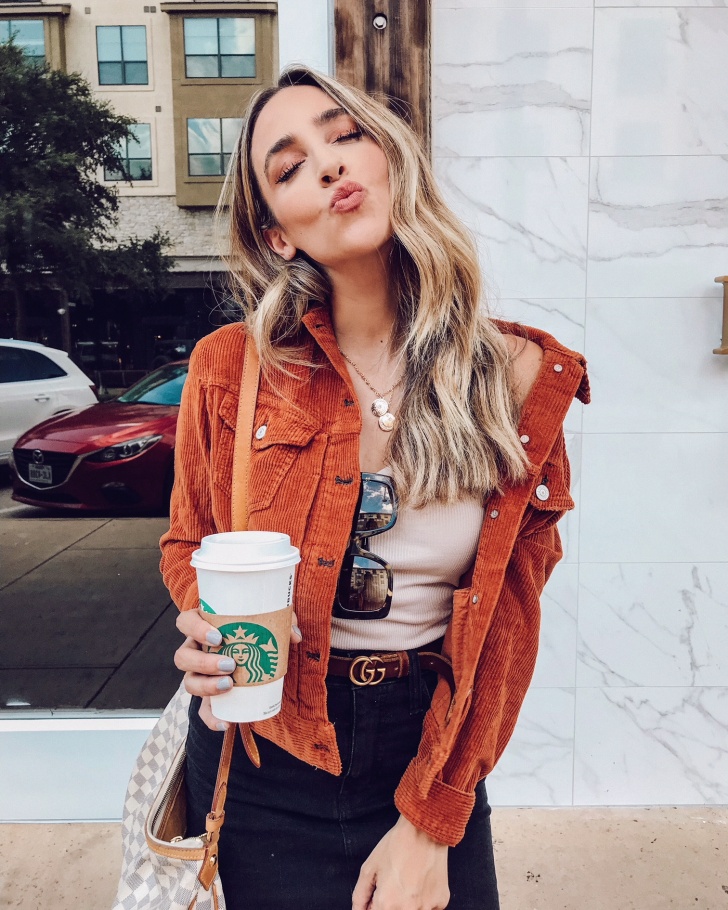 Shop my outfit
Salted Caramel Cold Foam Cold Brew
How to order// This drink is actually on the menu, but again, I like to make it a bit "skinnier". Just ask for a salted caramel cold foam cold brew with 1 pump of caramel and 2 pumps of sugar free vanilla.
The menu version can have a lot of sugar, so I opted for less caramel and vanilla. This is a game changer if you like cold brew! I love the slightly sweet/salty coffee combo. It's just enough to take off the edge without it being too sweet.
Protein Coffee
How to order// Ask for two shots of espresso over ice in a Venti cup, then pour in a vanilla or caramel Premier Protein Shake (not available at Starbucks – You can get them here).
This is a go-to when I'm needing a pick me up and a quick snack when I'm on the go!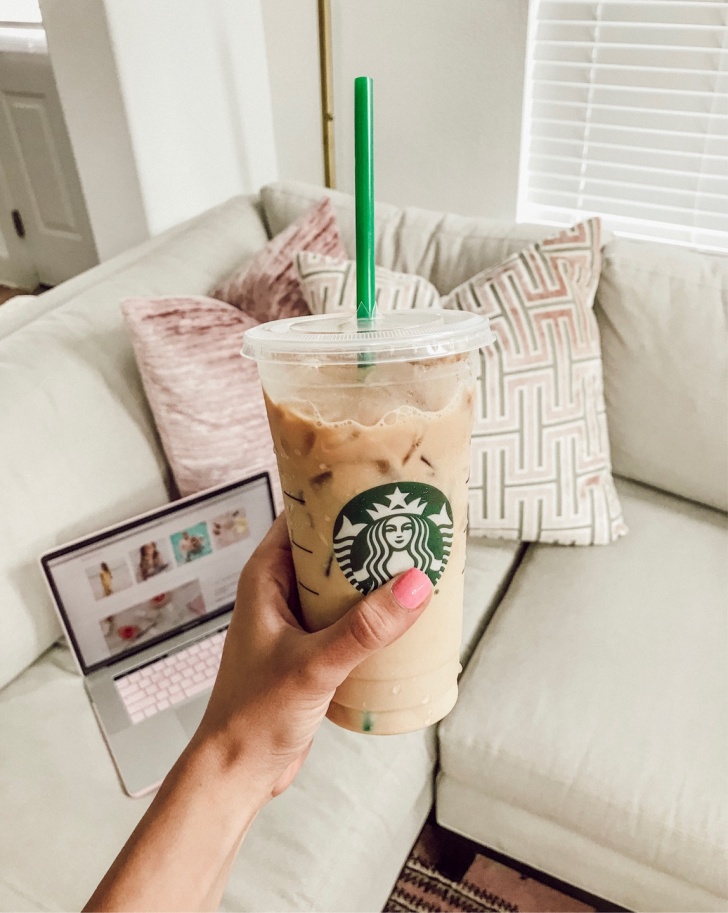 What is you go-to fall Starbucks order?