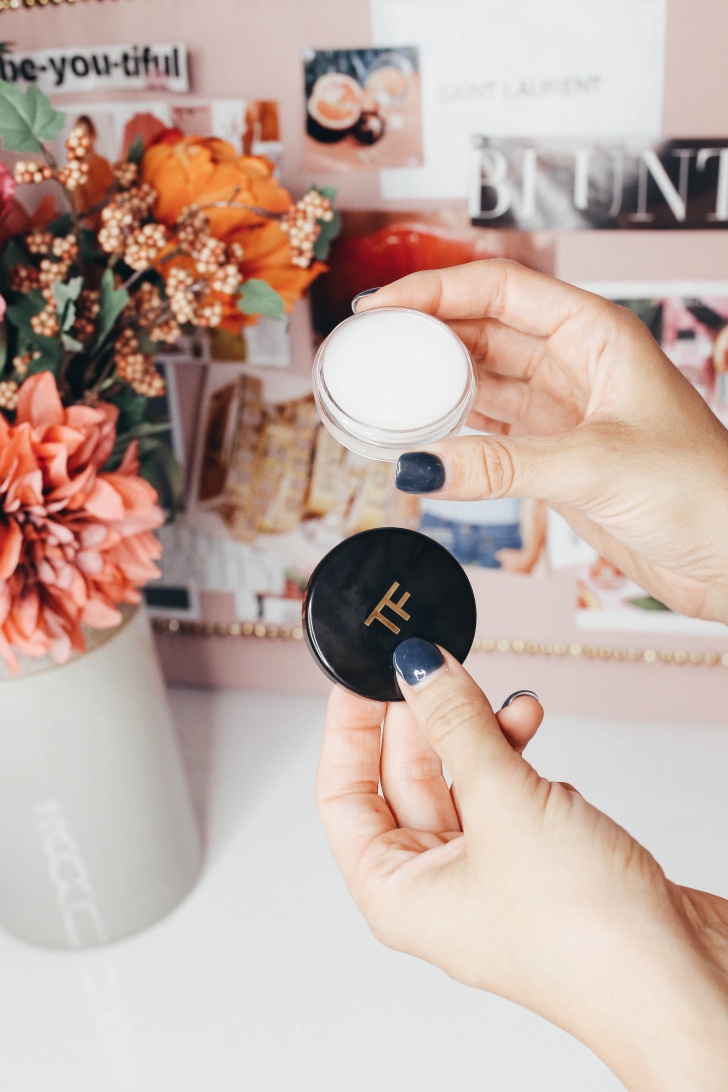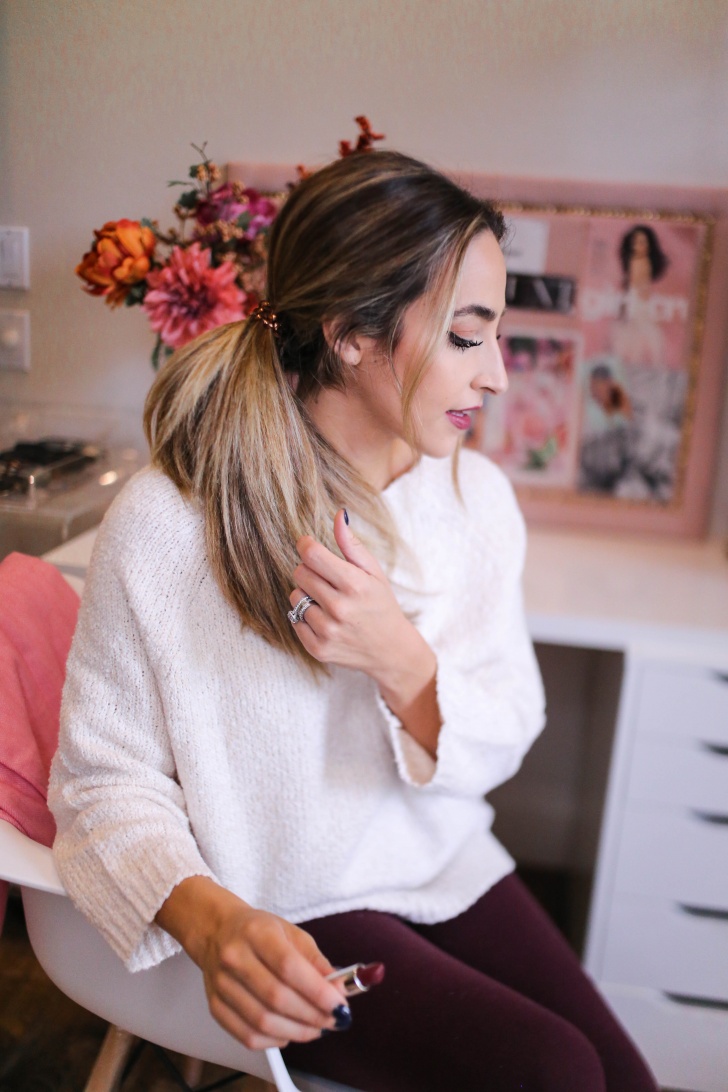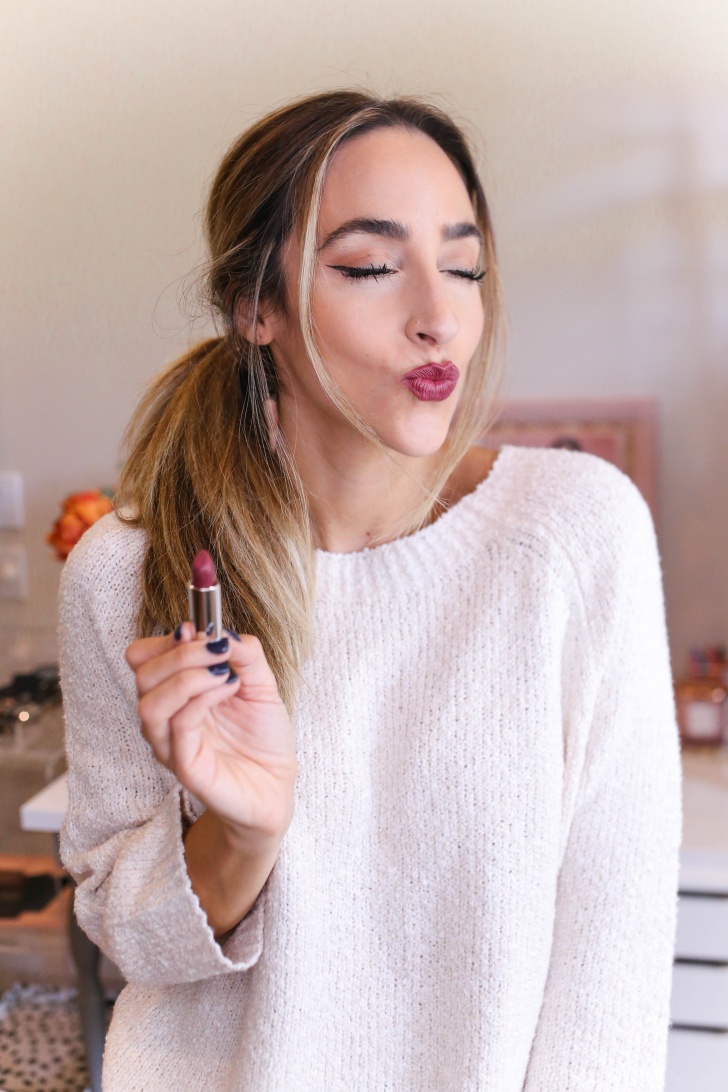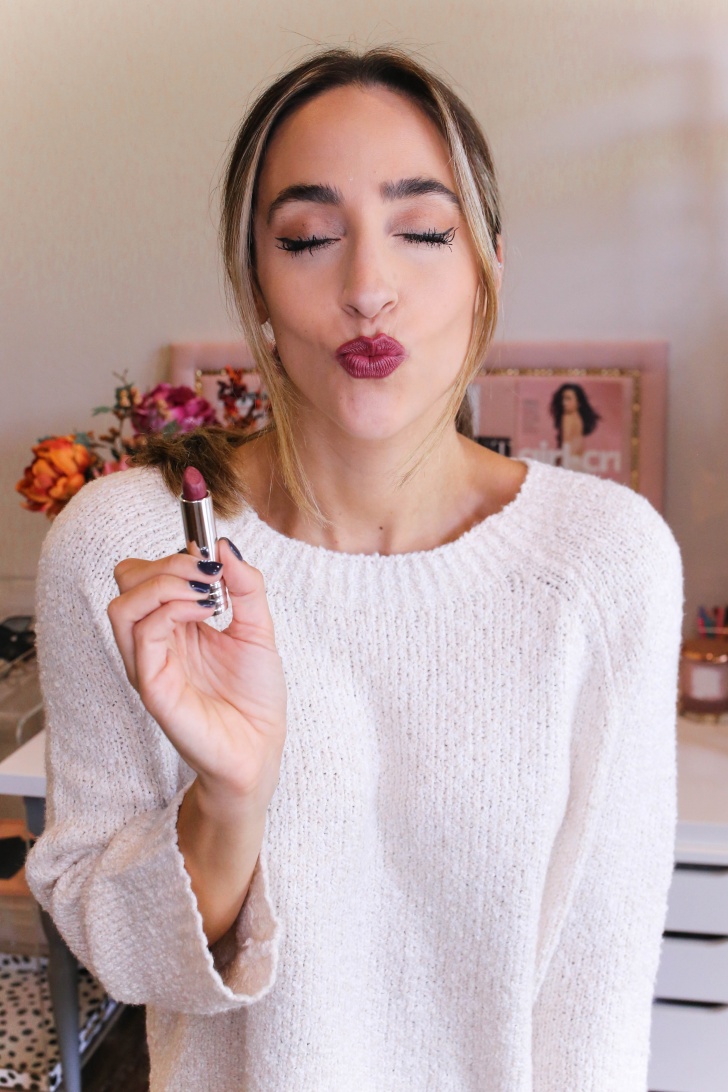 I love playing with makeup and creating looks for every season, but I must confess, Fall is my absolute favorite.  The bronzey eyes, dark lips, I love it all. It may be because I'm an October baby, but I just get so inspired by the cozy dropping temps, the color of the leaves and all the goodness that is Fall! During my trip to NYC, we popped into Bloomingdales and grabbed a much needed lip scrub! I don't know about you guys, but as my skin gets dryer, so do my lips and a lip exfoliator is a total must. The Lip Exfoliator by Tom Ford is amazing at both hydrating my lips and getting rid of any dry or flakey skin. I love how fine the exfoliant is and how gentle it is on my lips! I also got my mom into the product, because the NYC weather was making her lips a little flakey too. This stuff is definitely a splurge, but keeps my lips ultra soft and helps my lipstick apply so much prettier!
It's especially important when applying deeper, Fall colors. Speaking of, while we were in Bloomingdales, I saw that one of my favorite Fall lip colors of all-time came out in a new formula and it is amazing! I love have quintessential New York Bloomingdales is and just have to stop in when I'm in the city. I've been wearing the shade "A Different Grape" for YEARS, so I knew I had to pick the new formula up and I have been obsessed. It's super hydrating and creamy but doesn't bleed, making it a total dream. I was also reading up and saw that the "Dramatically Different Lipstick" formula has skincare built in! How cool is that?! Needless to say, I have been wearing "A Different Grape" on the daily since my discovery.
One of my favorite fall makeup hacks is actually one that may surprise you. If you've been following me for a while, you may have realized that I love getting the most bang for my buck when it comes to products. So, one of my go-to tricks to making sure that my lipstick always goes with my blush is actually using it for blush too. Tap a tiny bit (a little goes a long way) of your lipstick on to your finger and gently dab it into your cheeks. This little tip is the BEST at really tying a look together.
Do you have any go-to Fall makeup hack or must-have products?

Thank you to Bloomingdales for sponsoring this post. All opinions are of course, my own.