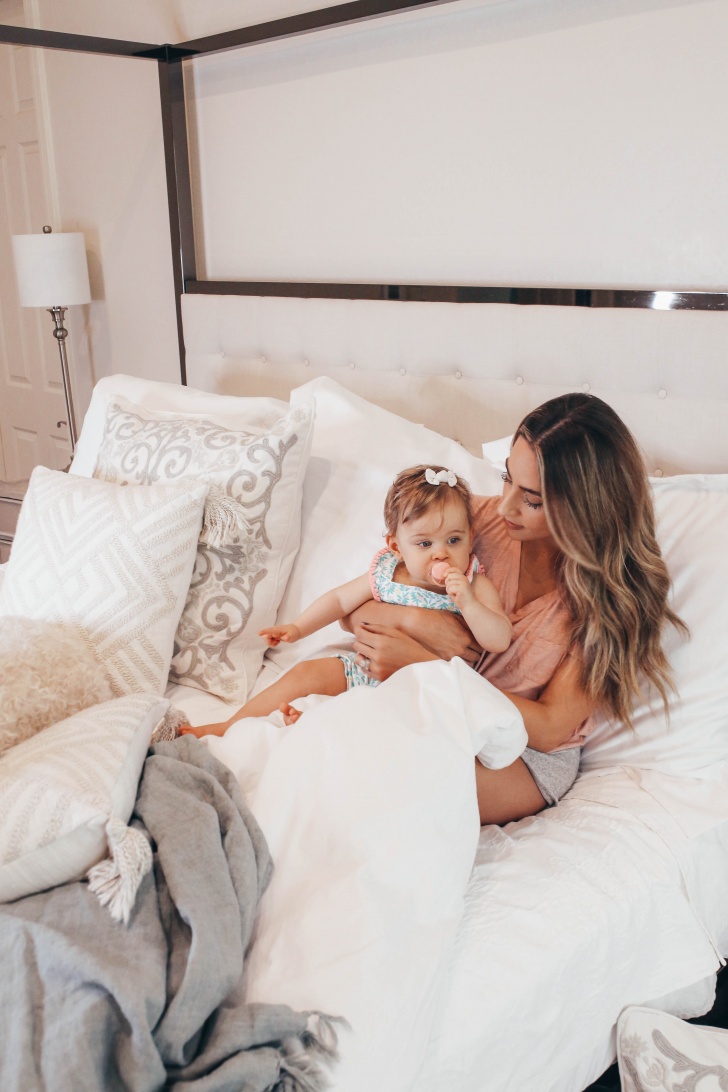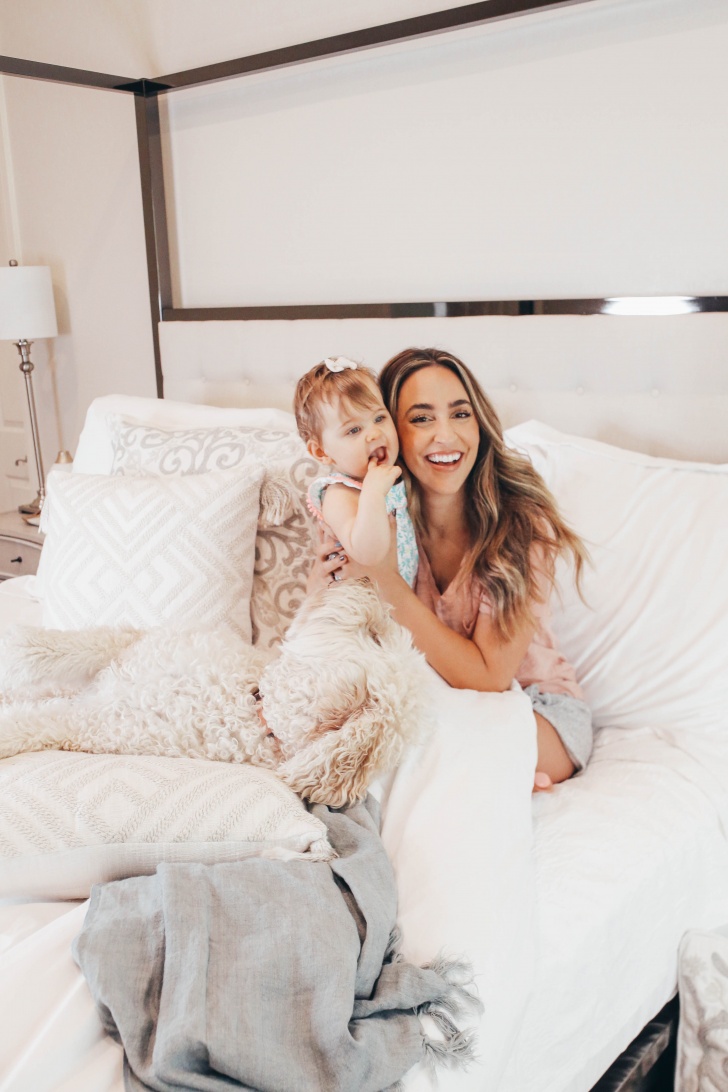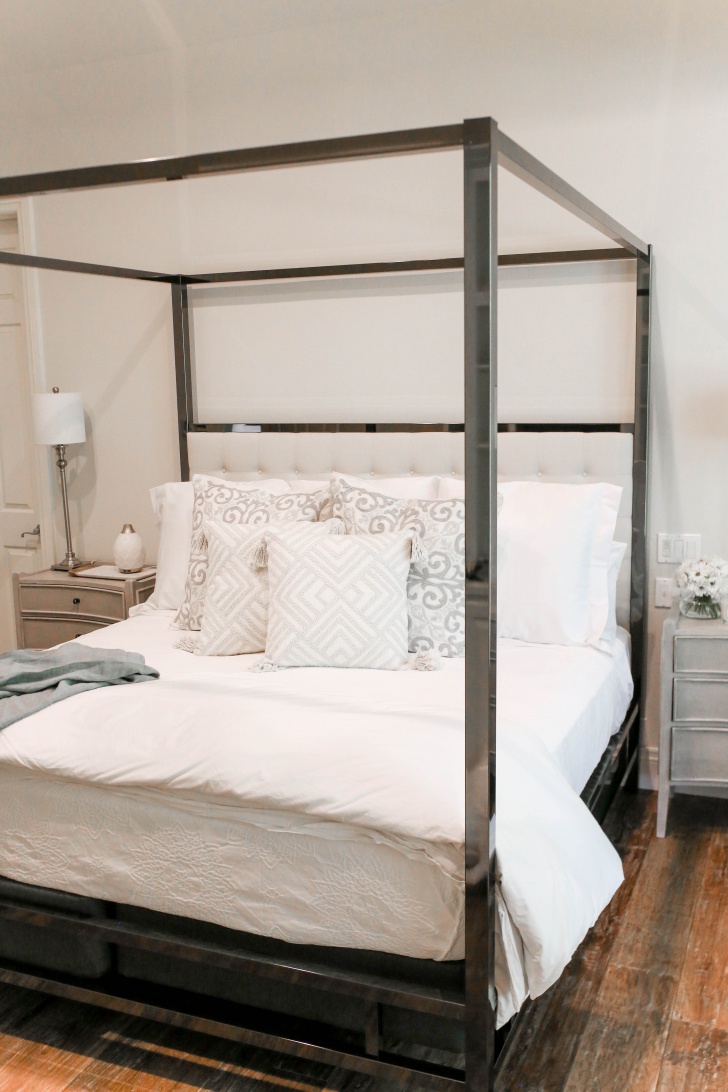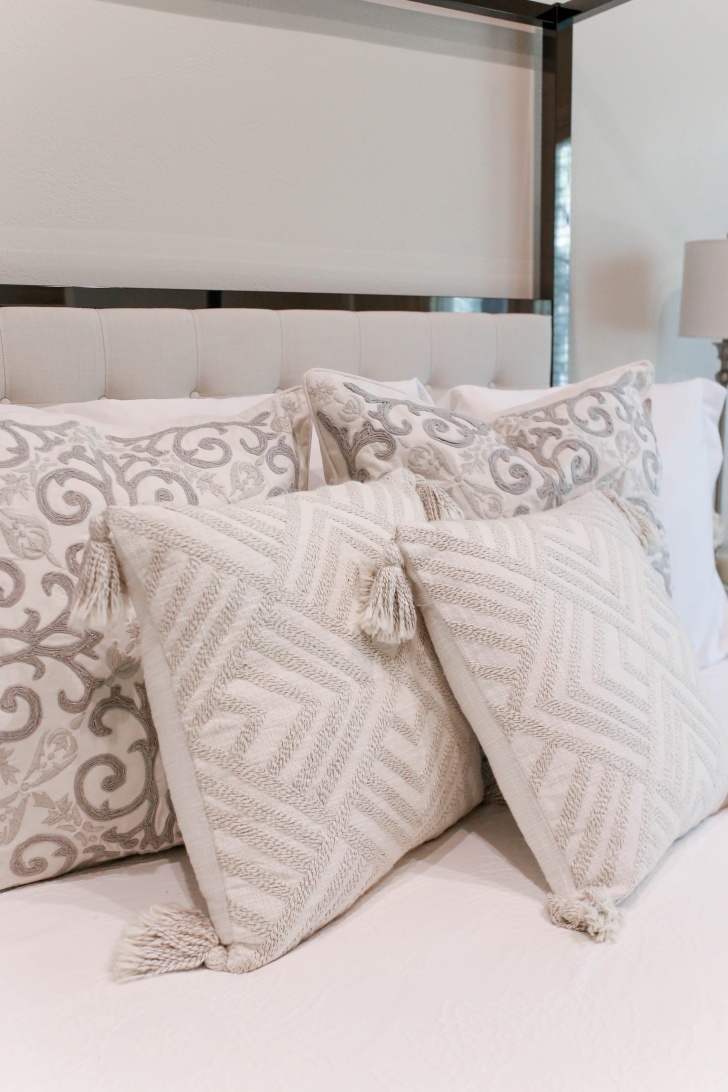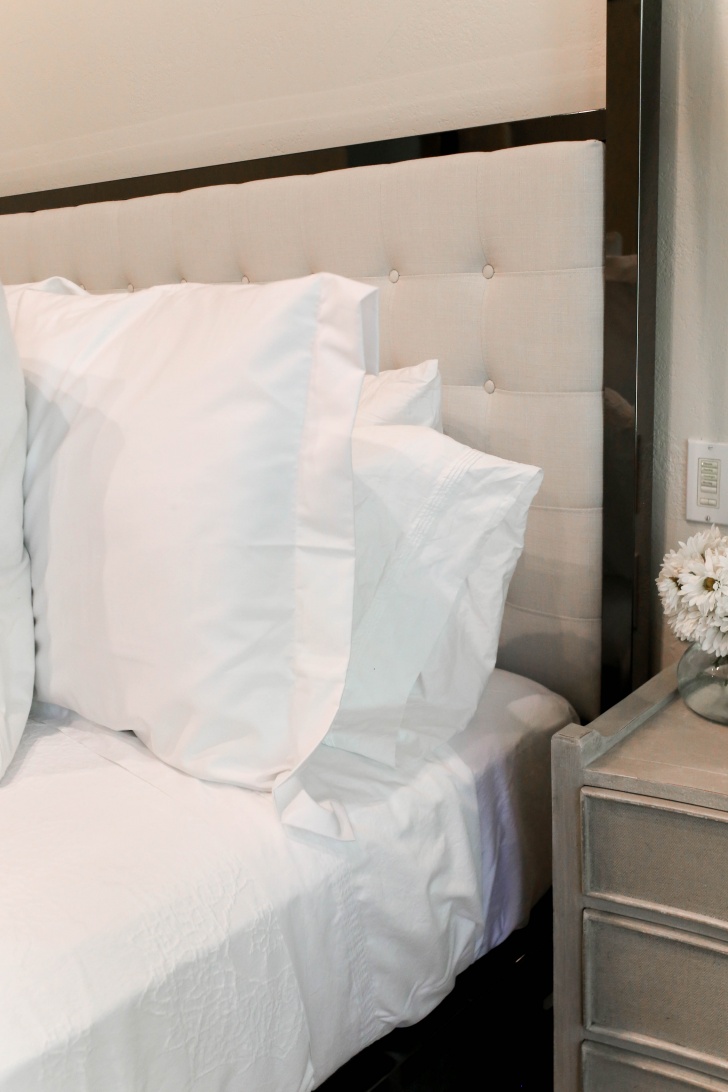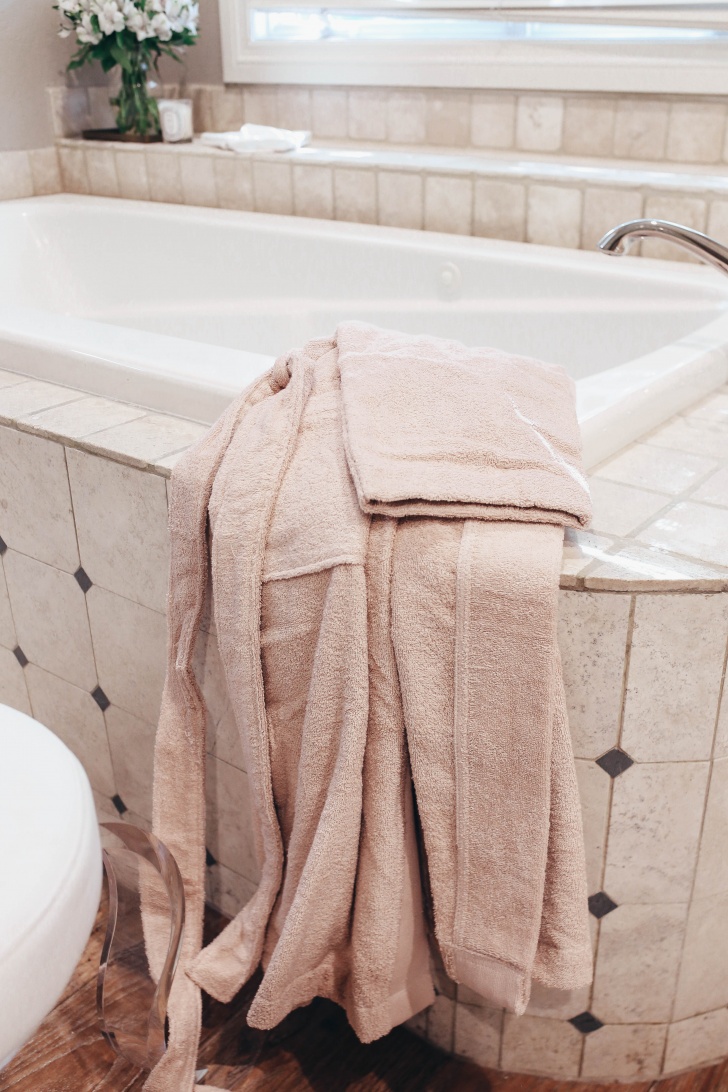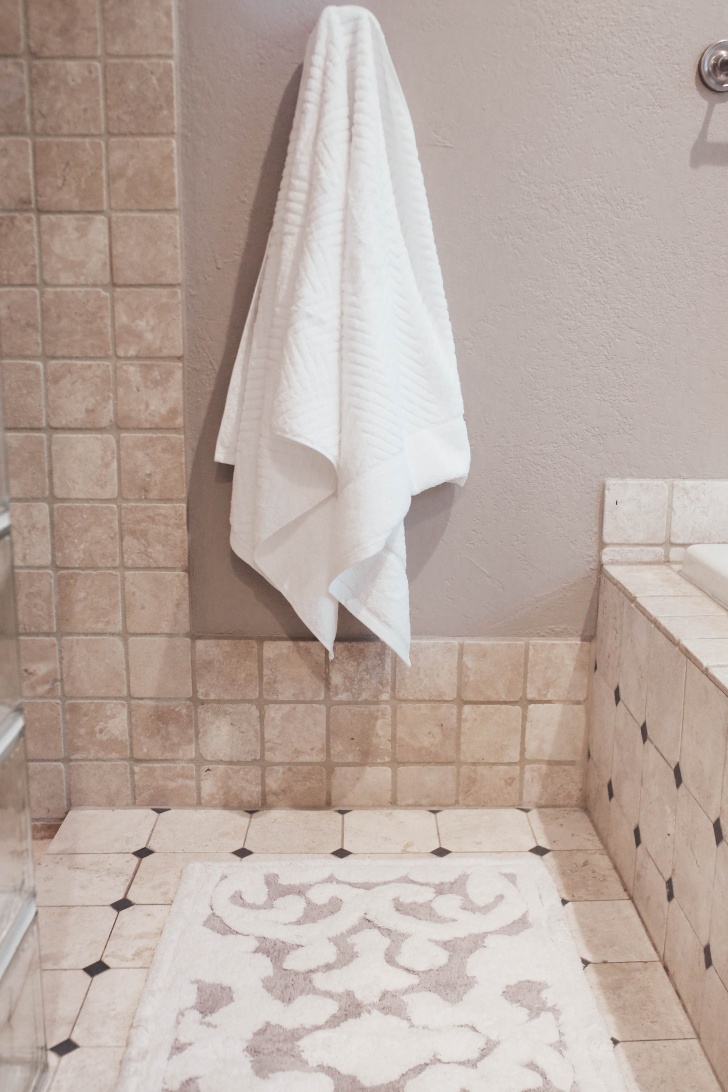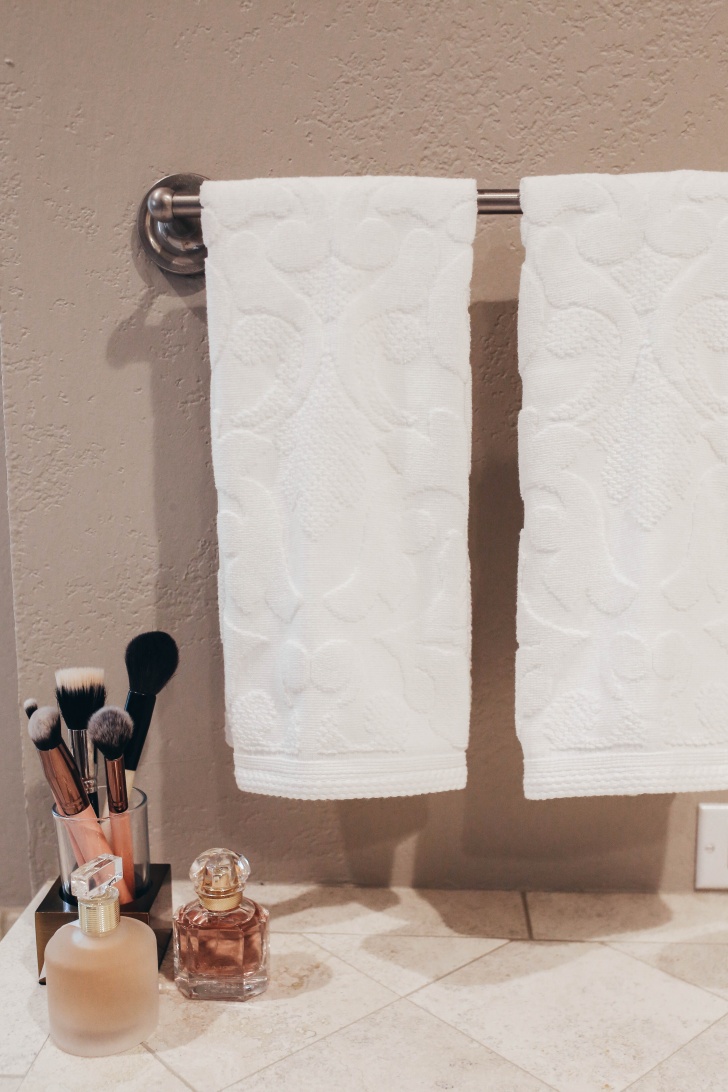 As I shared a few posts ago, I did a huge purge of things from the old house, including sheets and towels. I knew I wanted to freshen things up in the new house and invest a bit more in quality #adulting. Enter; The Company Store. A company that is new to me but has been around forever (since 1911, literally forever, lol) I've found that everything from The Company Store is amazing quality. They use all natural materials to ensure the most comfortable, quality bedding. Another thing that makes this company stand out to me is the fact that everything is made in the U.S. Cue the festive fireworks.
The sheets for example, are unbelievably comfortable and I've been having the best nights sleep since we put them on our bed. I think sheets are totally underrated and completely worth the investment. For me, good sheets ensure a great nights sleep and these are doing just that for me! I'm also very into our down comforter and duvet cover. When I was picking ours out, I noticed how many options were available for the weight of the comforters (light, medium, extra warm etc.). I absolutely loved having the option to choose and how easily it was all laid out! We went for the medium weight and it's been perfect.
As for bedding colors, I went all white to keep things fresh and neutral. Keeping everything white allows you to add new throw pillows and blankets as the seasons change, while still keeping the main, staple pieces (duvet, shams etc.) the same. I've found this to be the smartest way to switch things up, while investing in the pieces that really matter and get used year round.
Pillows: We went with these throw pillows in the back and these in the front!
All of the products from The Company Store feel super luxurious. The towels are so plush and soft. We went with the Chevron Cotton Towels for the master and the Fleur Supima Towels for the guest bath. Another major bonus with these towels is they come in bath sheet size (if you're not familiar, it's pretty much just a huge towel!). I live for a big, cozy towel!
We also picked up these bath mats for the master bath, this shower curtain for Kinsley's bathroom, this bath mit and the cutest hooded towel for Kins (how stinking adorable?!), all of our bronze bathroom accessories, and the prettiest blush color robe. Needless to say, I'm loving all things The Company Store.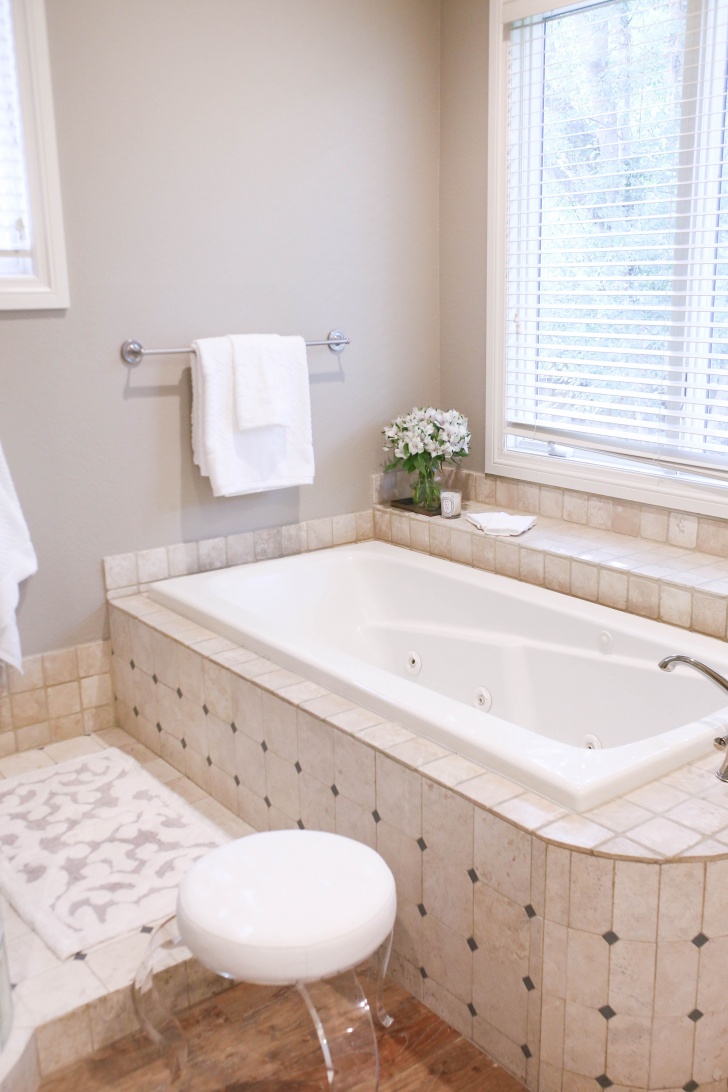 Thank you to The Company Store for collaborating with me on this post. All opinions are of course, my own.