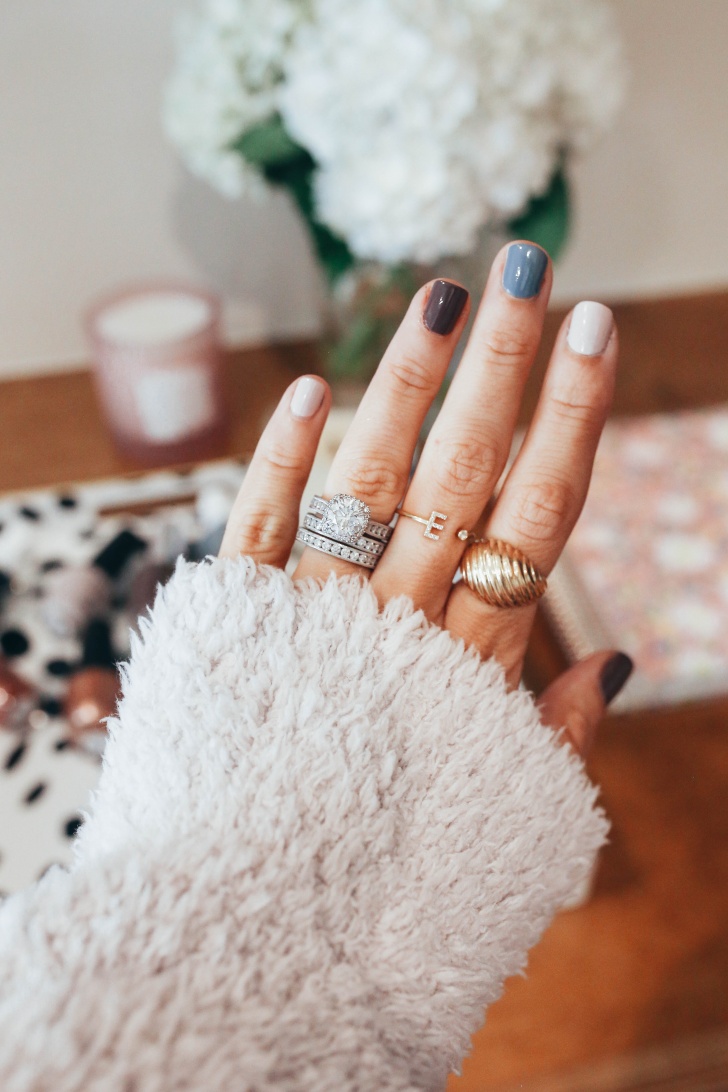 I'm a nail polish girl. While my nails are rarely perfect these days (#momlife), a fresh at home mani sure does make a girl feel put together! But, as I was packing up our old house, I realized two things – One, I have a lot of nail polish and two, it's all old! So, I ditched 98% of my colors and decided to start fresh. First up on the buy list, an arsenal of fall hues, perfect for all occasions.
I grabbed two staples of mine from years past and five colors I've never tried or seen anyone share that I absolutely love! They're all so unique and cool. Since I get asked about my nail color every time I paint them, I thought it would be fun to share them all here.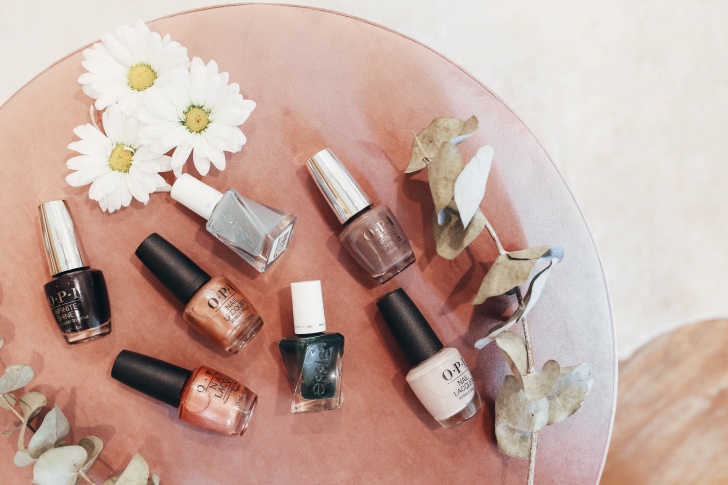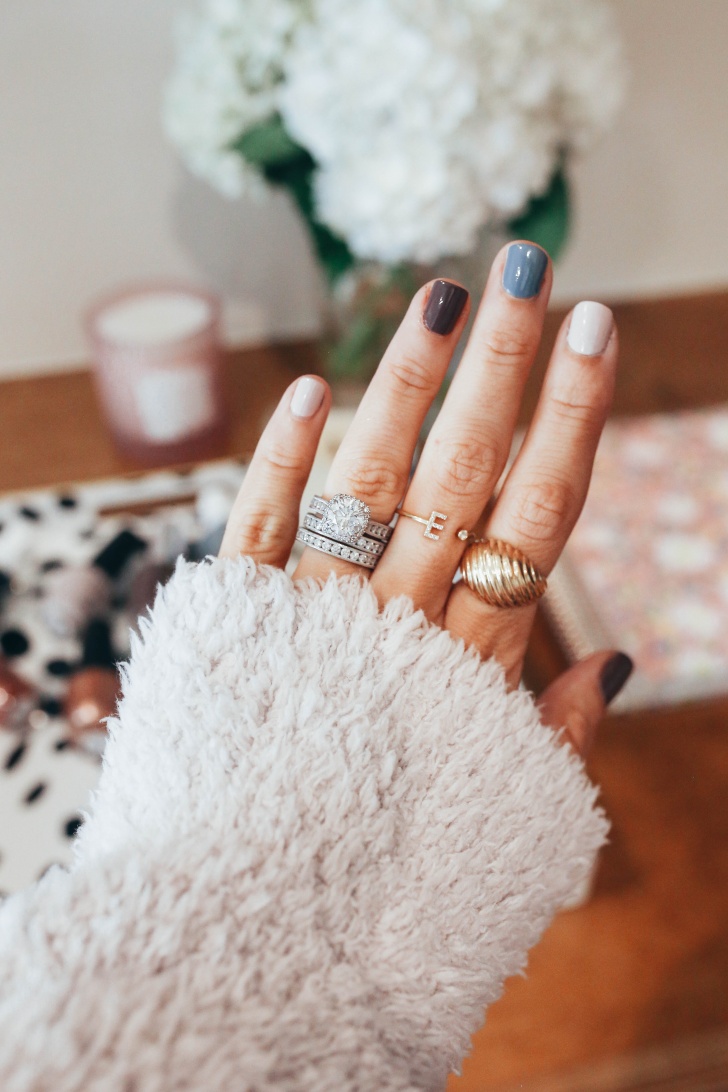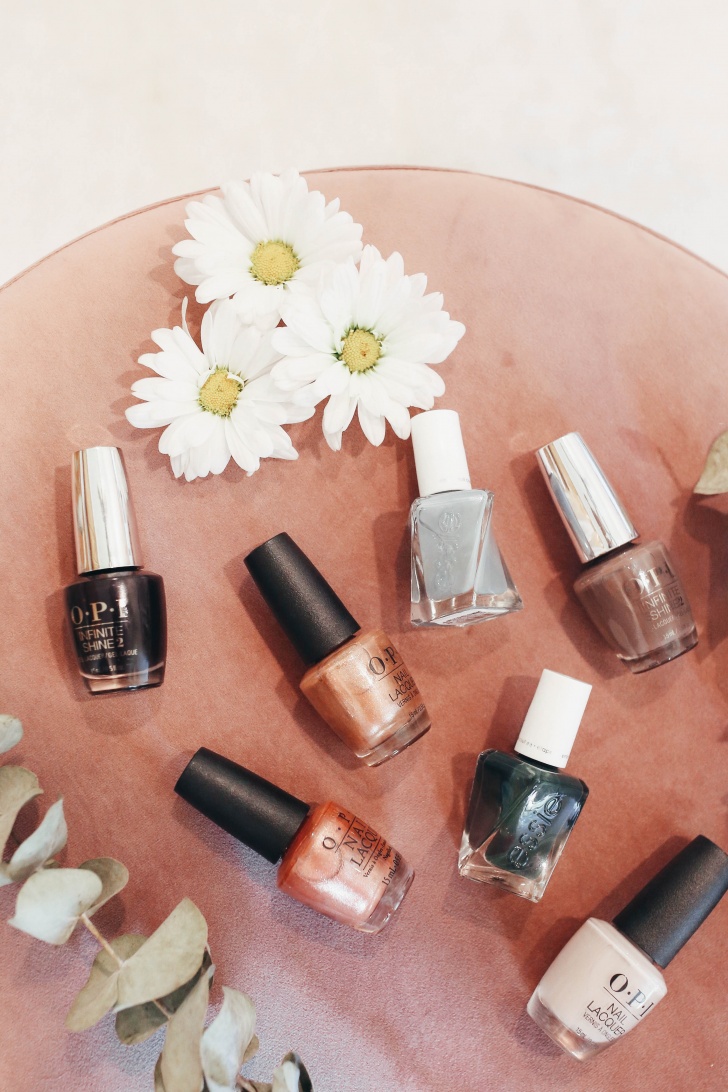 7 Nail Colors to Try this Fall.
Essie Gel Couture "1138 Embellish Me"
OPI Gel "Lincoln Park After Dark"
Essie Gel Couture "420 Wrap Party"
OPI Gel "You Don't Know Jacques"
OPI "Don't Bossa Nova Me Around"