Happy Friday, girlfriends! Is anyone else beyond ready for the weekend? This girl is!
For those of y'all who have been following for a bit now, you probably know that I like to keep my everyday makeup pretty simple and natural. As far as eyeshadow goes, I typically just do some bronzer in my crease and call it day. However, when I want to step it up for date night or just feel like taking things up a notch, I like to have a go-to look. Something that I know will be flattering and look good no matter. I've learned over the years, that it's really nice to have a look in your arsenal, ready to go! That way if anything comes up last minute, its one less thing you have to think about.
I've been craving fall like crazy lately, so this look is inspired by a few of the up coming fall trends and of course all the golden, yummy, autumn leaves! It's the perfect look to transition you through the end of summer and into fall seamlessly and bonus, you can start wearing it now!
I used my current favorite palette at the moment – the Tarte "Tarlette Toasted Palette" via one of my go-to beauty spots, Ulta. This palette is a dream. It's super pigmented, easy to blend and the colors are gorgeous! I'm a big fan of the Tarte palettes in general, but this one is fall perfection.
One of the top questions I get asked is what color shadows to wear to compliment each eye color, so I really kept that in mind when creating this look. The warm tones are flattering on every eye color. If you have brown eyes like me, they really bring out the honey hues and if you have colored eyes, these colors will make them extra bright! It's also super easy to wear this day or night, so it's basically just a really versatile look all around.
I topped the look off with a natural full brow and a super natural nude lip. As we move into fall, you could add a dark lip to really give all the fall vibes.
I broke it down into a quick step by step, so you can get this look at home!
Autumn Eyes
Step 1.
Take a fluffy brush and apply "
Cashmere
" all over your lid and in your crease. Cashmere is this really beautiful orangey shade that adds the prettiest warmth when the look is finished. Tip: Tap your brush off on the side of the palette
before
you apply it to your eyes to help minimize fall out.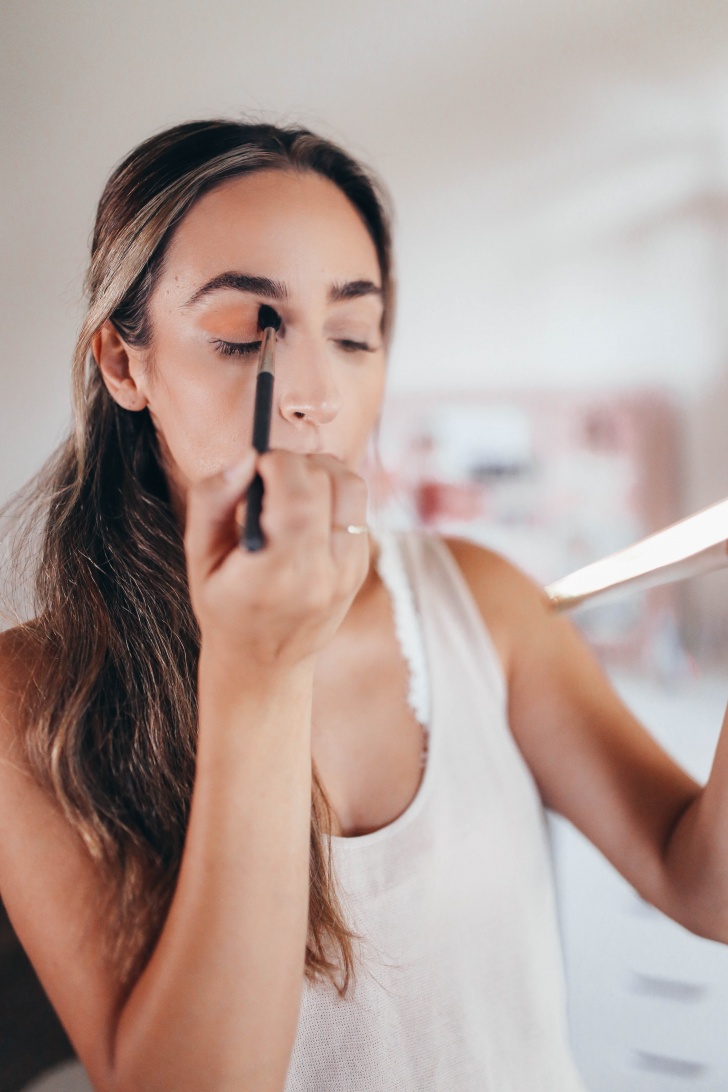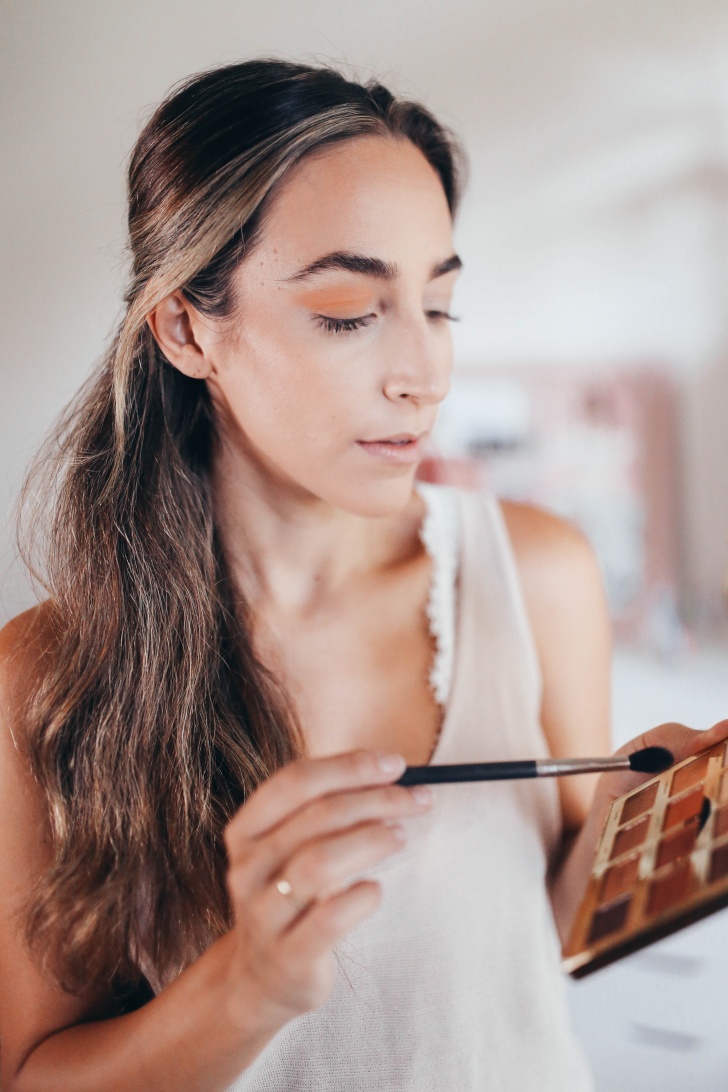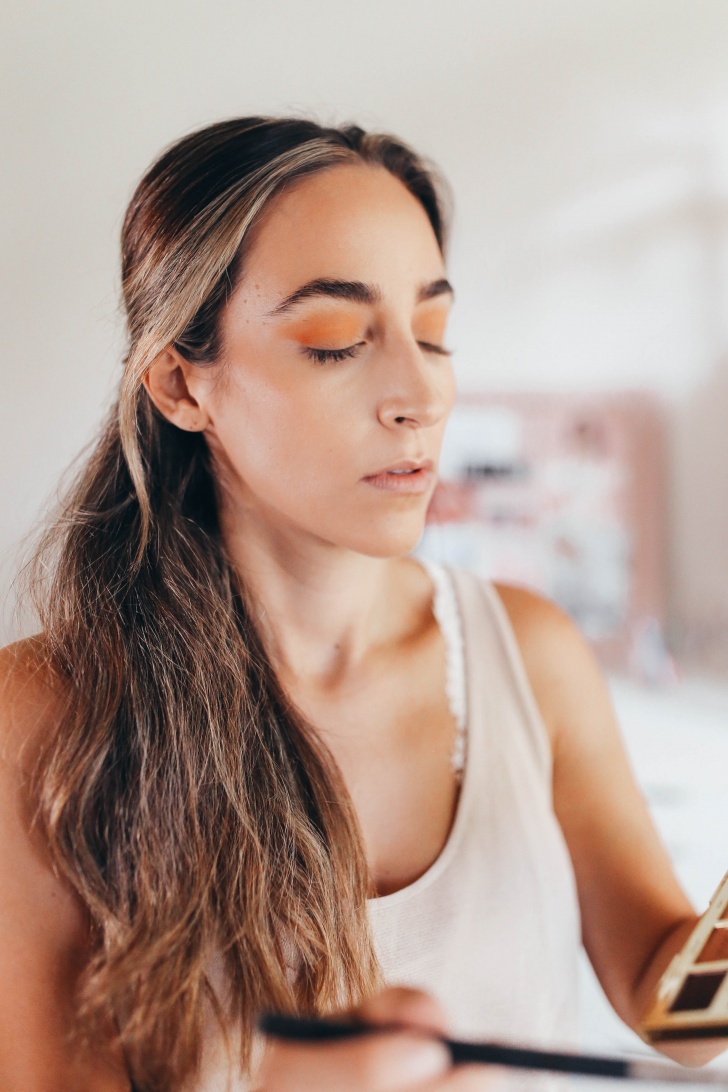 Step 2.
Take a smaller blending brush and apply a little bit of "
Warmth
" to the outer corner of your eye lid and blend it up into the crease. The terra-cotta/redish brown color add a ton of dimension to the look.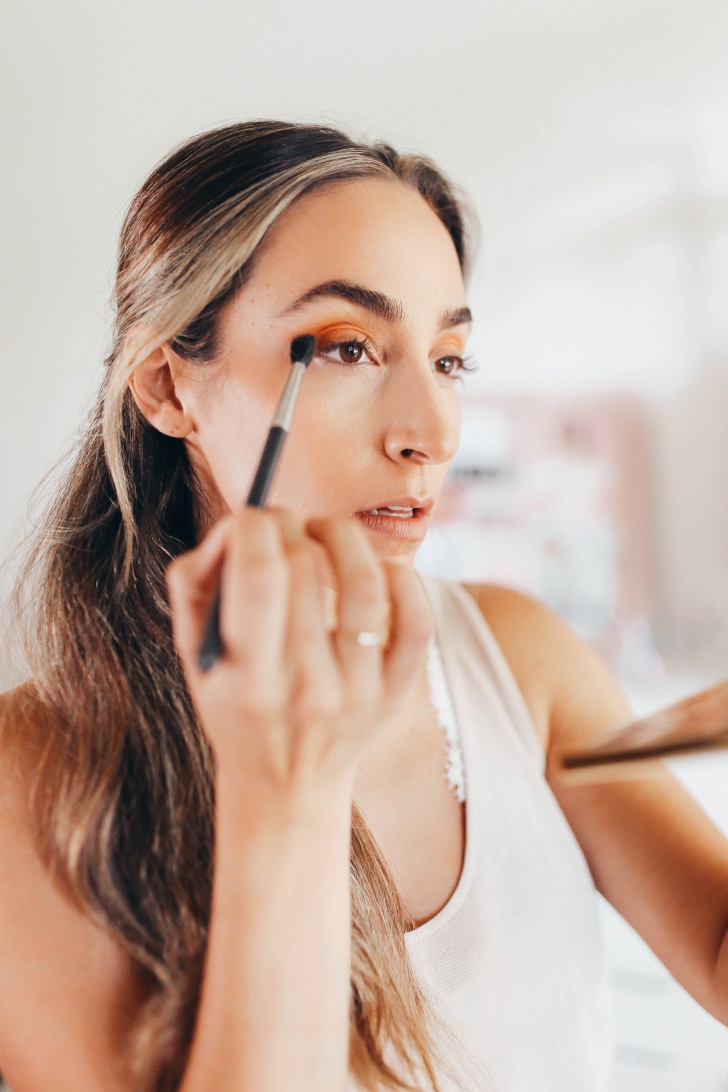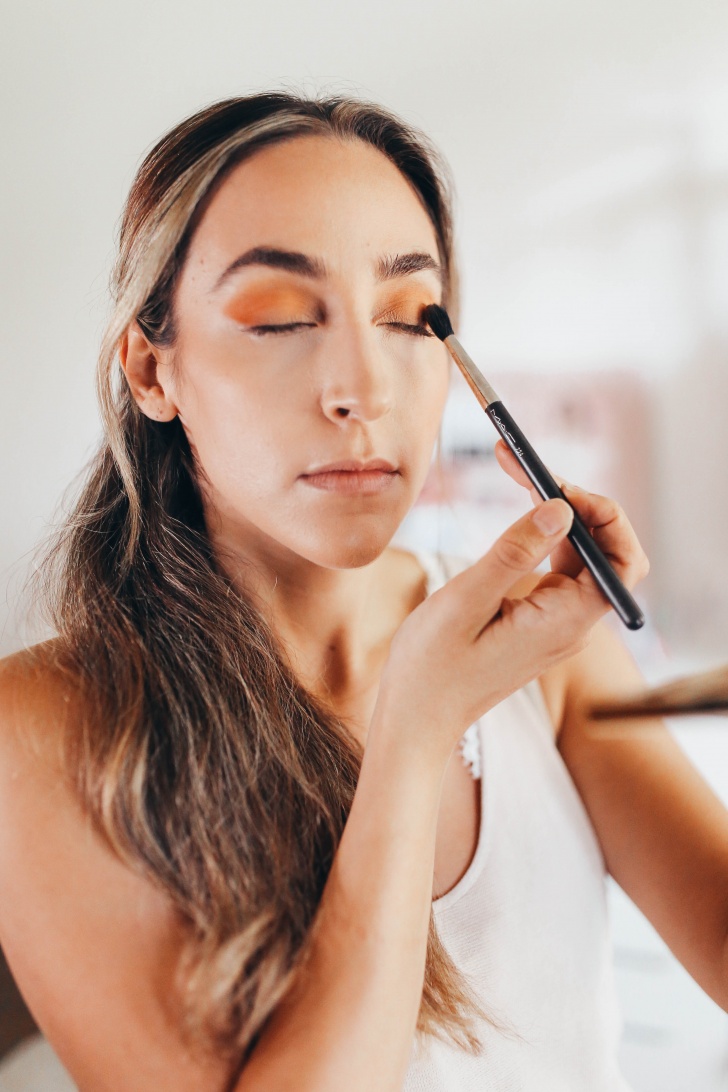 Step 3.
Ok, if you're new around here, listen up because I have a major beauty tip coming your way. If you want to amp up any shimmer, metallic, foiled or sparkly (basically any shadow that isn't matte) shadow – spray your brush with
Mac Fix +
and
then
tap into the eyeshadow. This little trick really makes the color pop and basically takes it to the next level! If you don't already own
Fix +
, it's also great to spray all over your face to set your makeup and give your skin a little extra boost of *glow*! Once you've gotten your brush wet, dip into "Sunset" and apply it all over your lid only.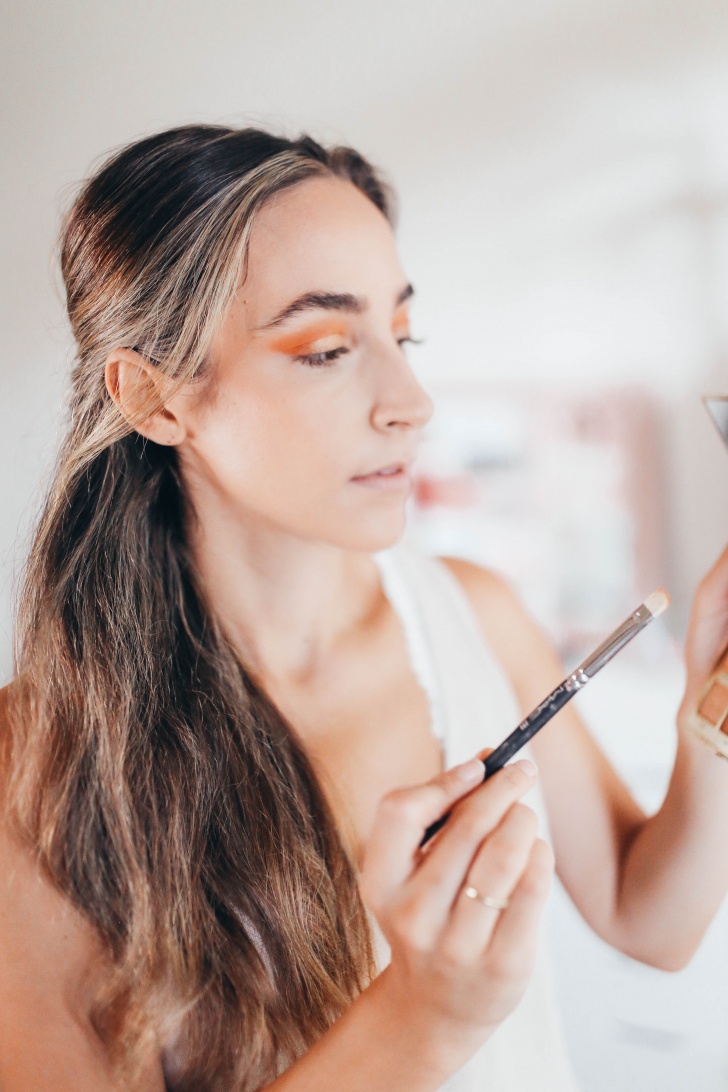 Step 4.
Top if off with winged liner and a lot of mascara and you're good to go! I've been using the same liquid liner for about 3 years now and recently discovered
a new favorite
.
This one
is half the price of the one I was using before and AMAZING! It's only $9, SUPER black, easy to apply and lasts all day?! UM…yes please! It's safe to say, this one has now replaced my old ride or die. The range of products and prices that I can get at
Ulta
are two of the many reasons it's a favorite of mine. I love that I can buy a high-end foundation and then pick up the best eyeliner ever for $9. You just can't beat that!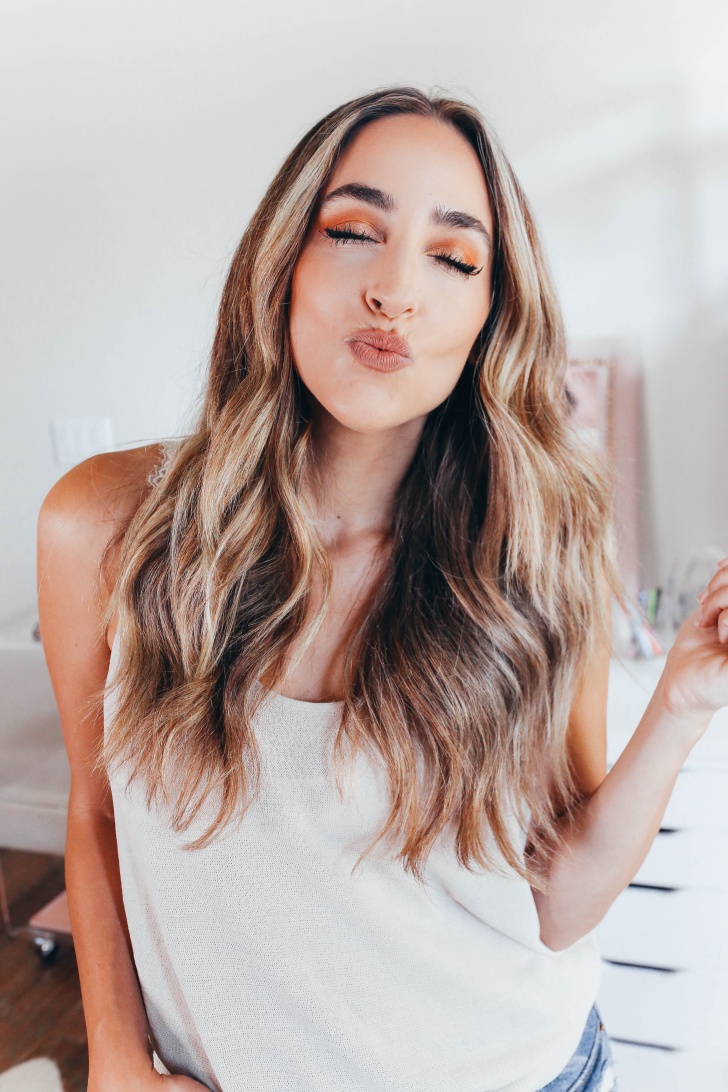 Nude Lips.
Lastly, I chose a nude lip for this look because it's perfect for day or night and just overall easy to rock with any outfit, skin-tone etc. My current favorite nude lip is Urban Decay liner in the shade "
Broken
". It's really creamy (but doesn't bleed) and the perfect
your lips but better kind of color.
As the weather starts to cool off, you also pair it with a darker fall lip for a fun change up.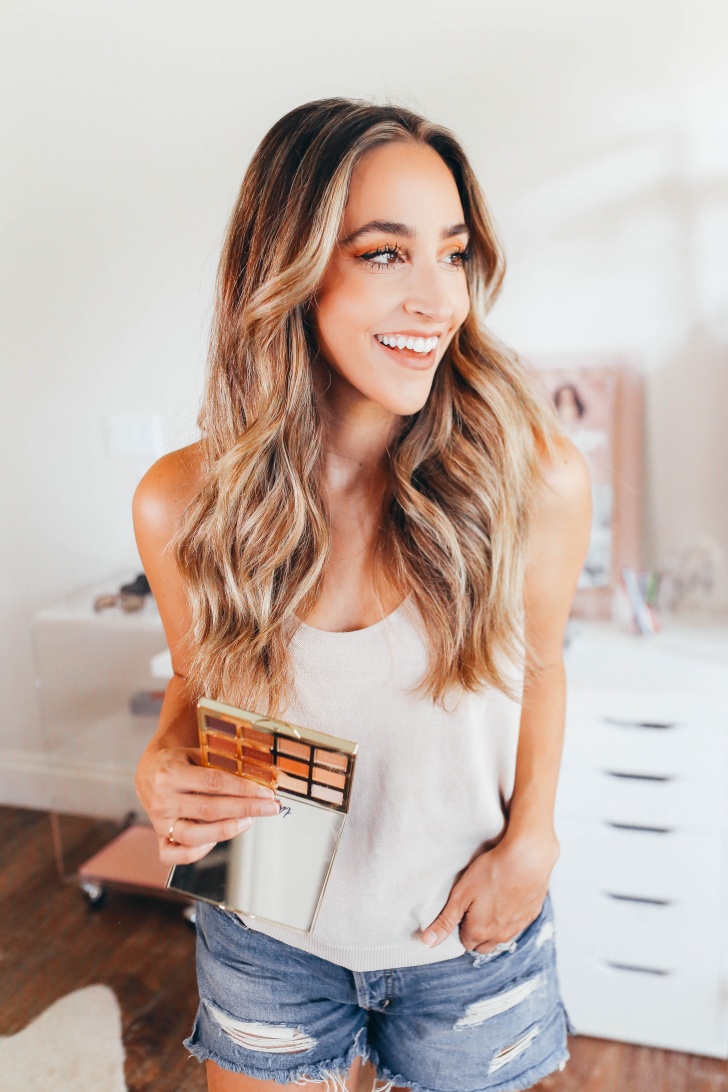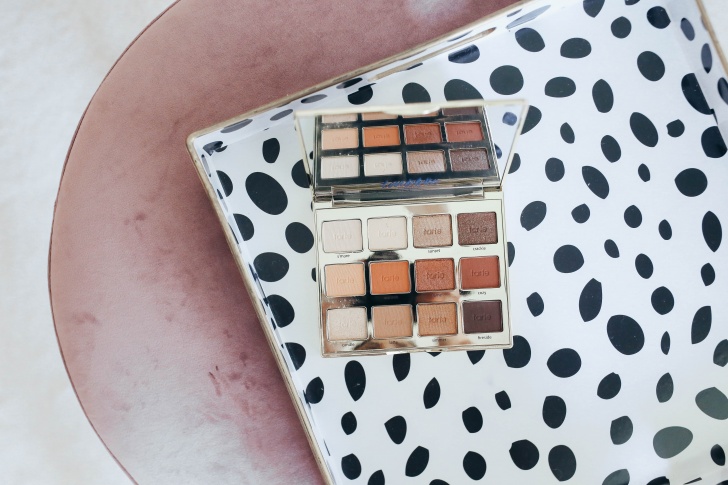 Thank you to Ulta for collaborating with me on this post. All opinions are of course, my own.