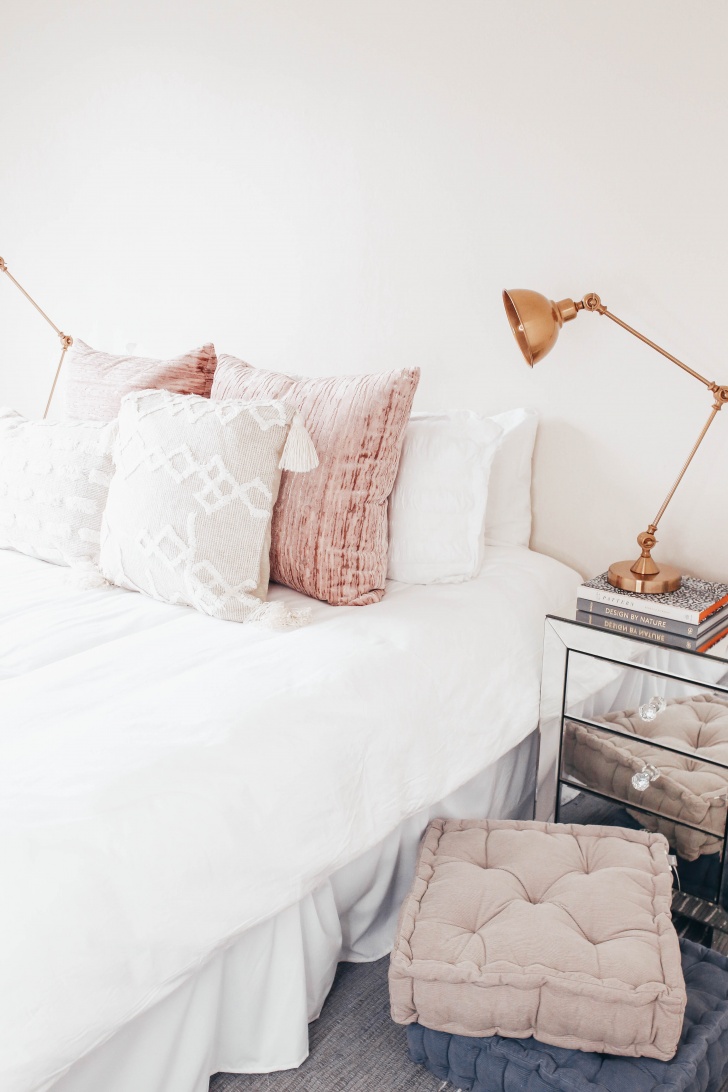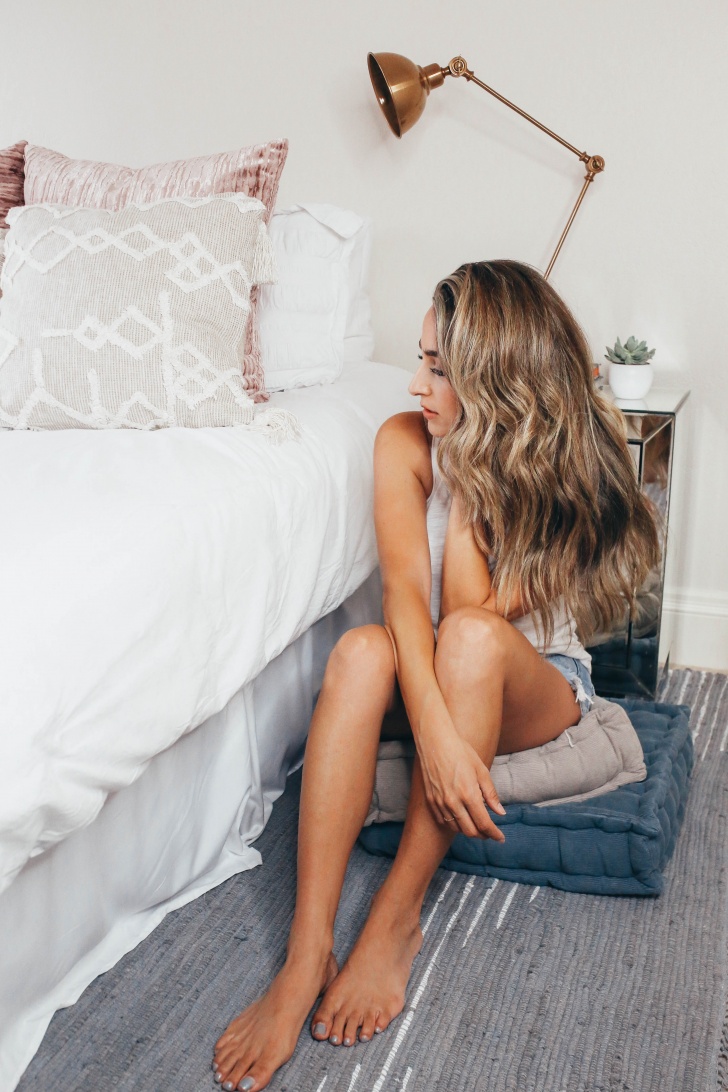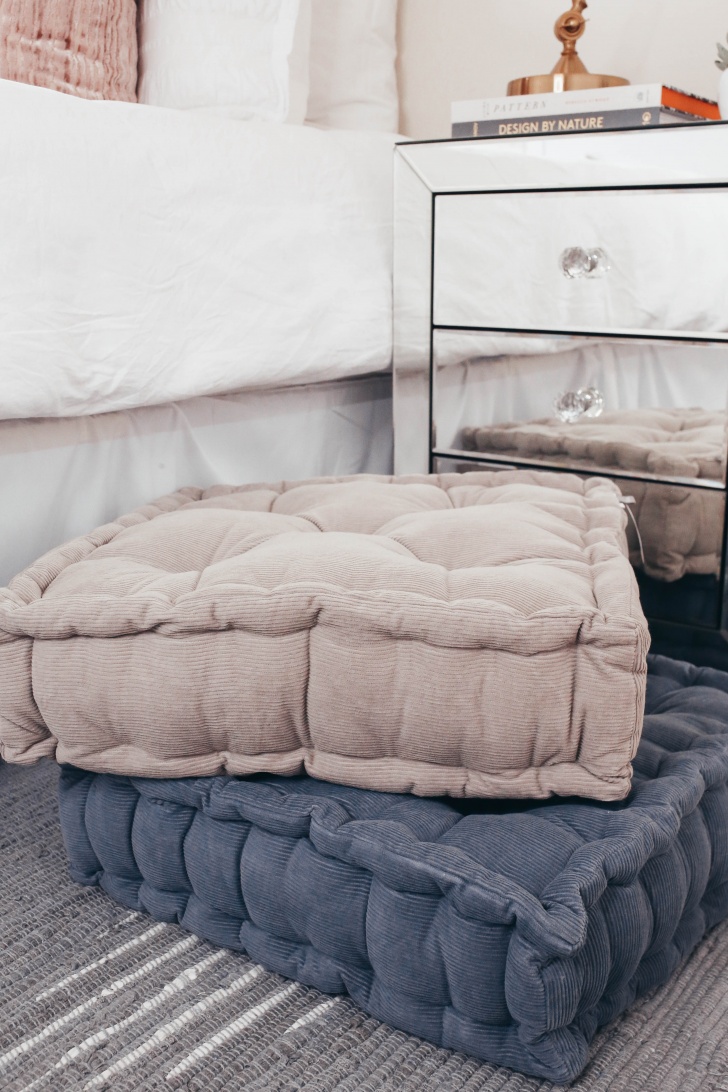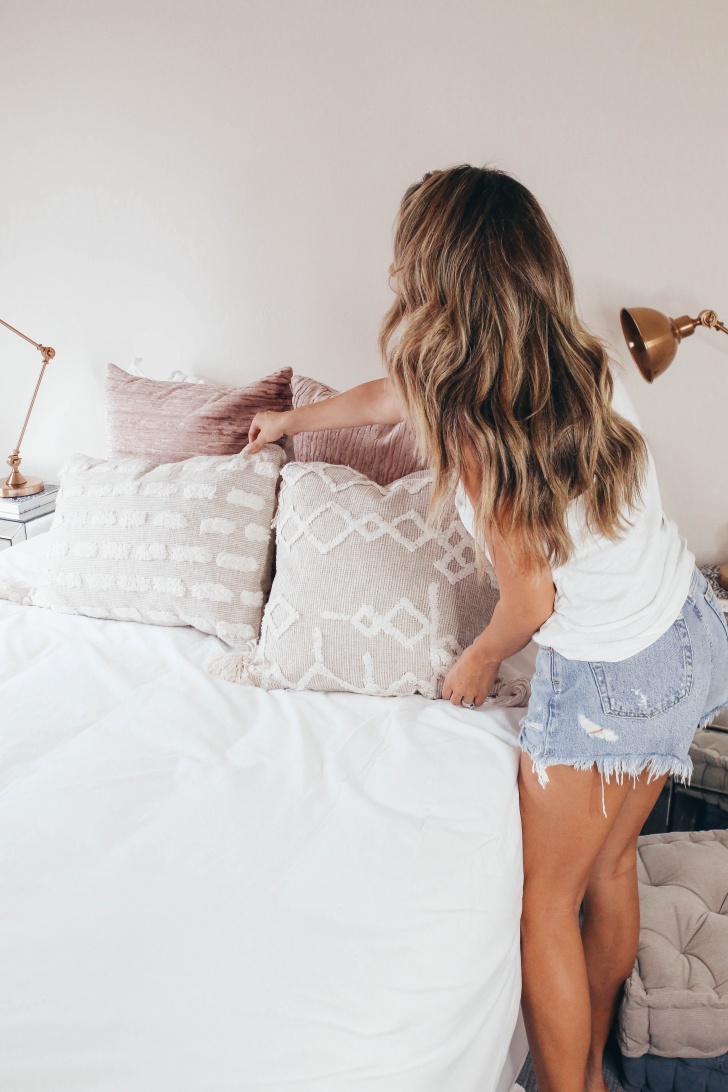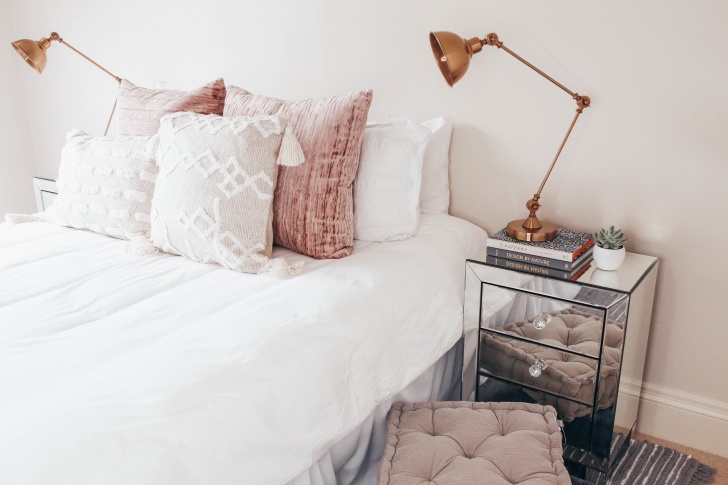 Hi beauties, happy Wednesday! We're still in the process of moving over here. Does anyone else feel like moving takes an eternity?! Our new master bed is supposed to arrive tomorrow and our new countertops are being installed next week, things are moving along! As unfinished as some rooms are, we have made a ton of progress. I'm surprised to say that one of the rooms that is finished is our guest room and I am loving it! When envisioning what I wanted for our guest room, a few things were priority: I wanted it to be pretty, cozy and I wanted this space to be affordable since it will likely be a guest room for only a few years.
I love how the space turned out and wanted to not only show you guys the "after", but also share a few tips on how you can recreate our look on a budget.
Tip 1. Identify a few "old" pieces you can rework and use
One of my best tips for decorating a space affordably is to use a few things you have and pick up a few new "star" pieces. I used the dresser that used to be in Kinsley's room, the pink pillows that used to live on our couch and our nightstands as well.
Tip 2. Add the new "star" pieces
To really create the cozy/chic vibe I was going for, I picked out a few "star" pieces from one of my favorite places to shop for cute and affordable home decor, Urban Outfitters! I love the selection at Urban Outfitters and am always so happy about the prices.
Tip 3. Bring some life to the room
Add some life to the room by picking out a succulent or pretty flowers and using them on the nightstand or dresser.
I hope you love our new guest room as much as I do!! It's a cozy little oasis up there if I don't say so myself. If you haven't checked out the home section at Urban Outfitters, I highly recommend!

Thank you to Urban Outfitters for collaborating with me on this post. All opinions are of course, my own.