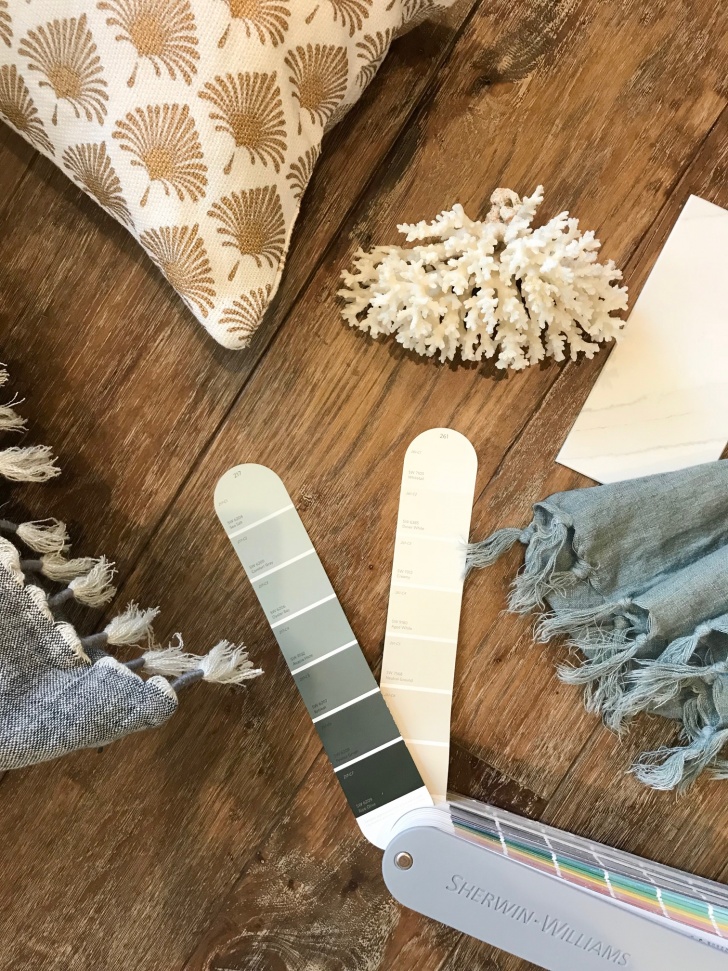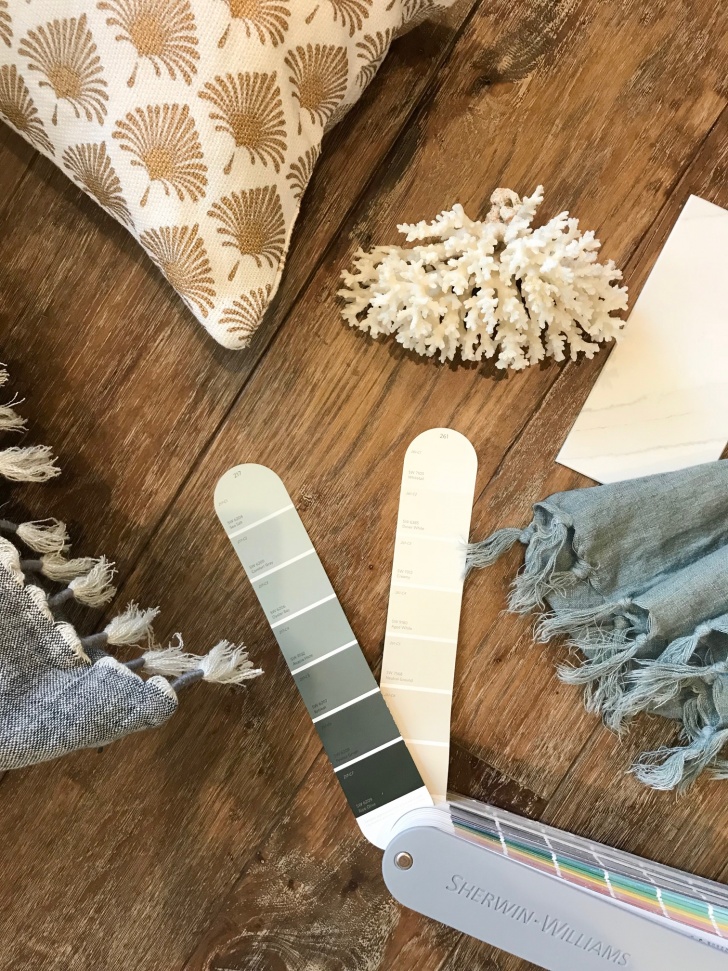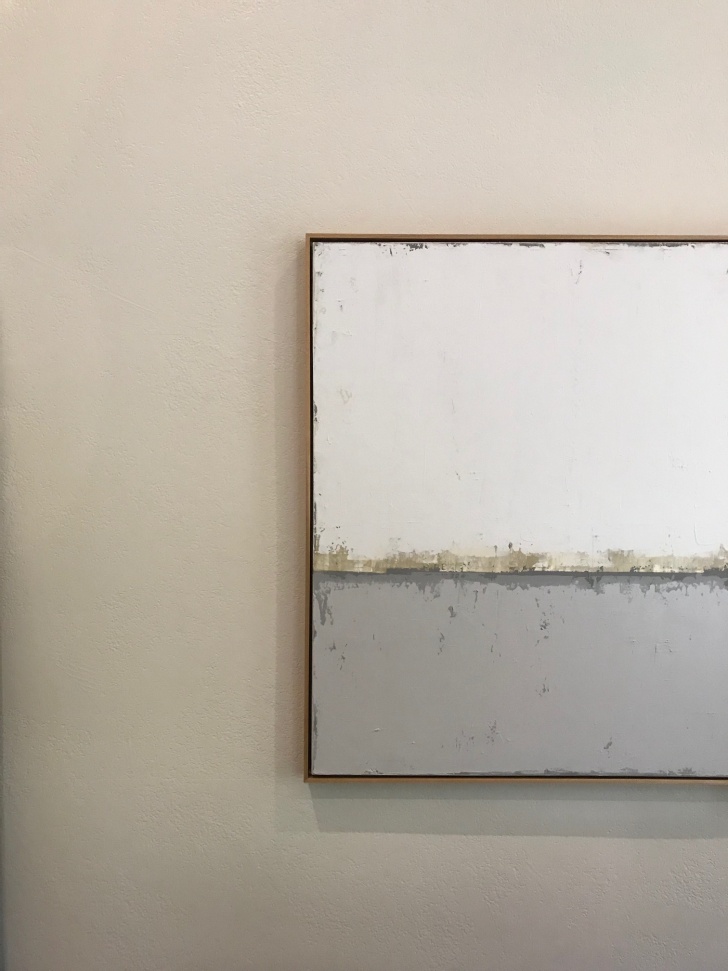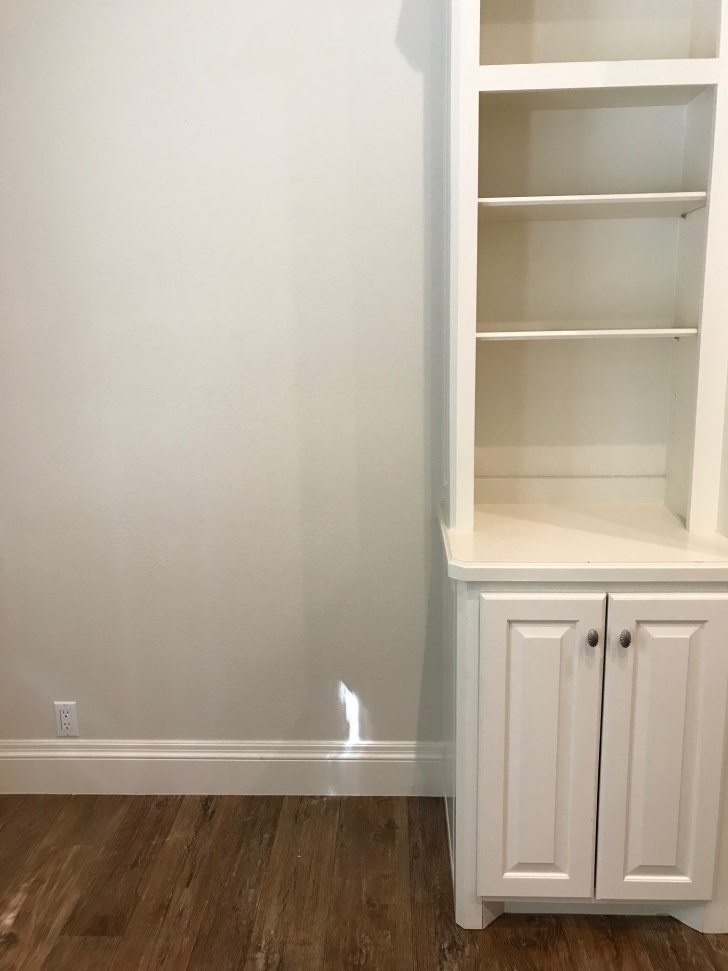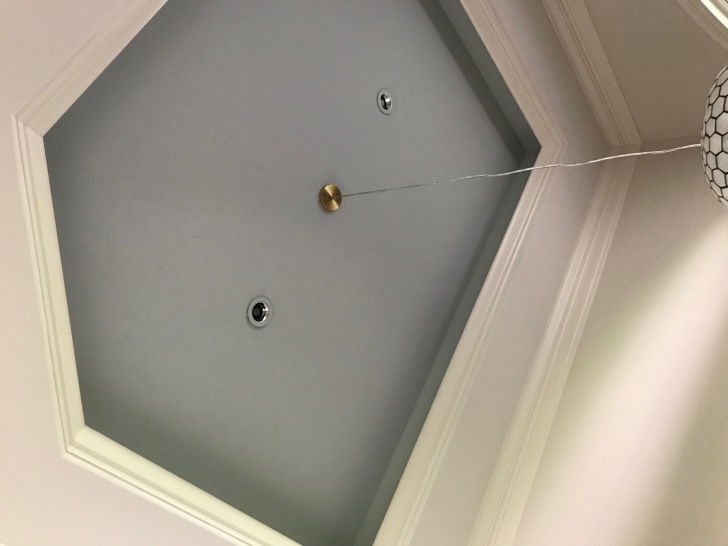 Since I first shared a few stories of Sweet Home Albright's new paint job, I have been inundated with questions about our paint colors! So, I thought it would be easiest to answer the burning question here in a blog post. This way I can answer everyone all at once and you can refer back to the post at any point.
We kept it fairly simple and stuck with two main paint colors through out the whole house.
I had a hard time choosing the wall colors for the whole house since we decided not to paint the trim, so we were working with that (not sure what color it is). We wanted something super neutral to cool off the trim, while not going too cool and still complimenting the beautiful wood floors and built-ins. I wanted something light but not super white because we had really white walls in our last home and I was just over it and needed a change. We ended up going with Sherwin-Williams "Neutral Ground" and I couldn't love it more! It's the best neutral. We used it in all of the house, our master, my office, Kinsley's room etc. and then did 50% of it on the ceilings.
For our second color, I knew I wanted a little bit of color but again something that still felt subtle and fairly neutral. I fell in LOVE with Sherwin-Williams "Sea Salt" while flipping through our paint fan one afternoon. It's the most beautiful light hazy, teal/grey/sage color. I realized after I picked it and saw it on the walls, that I loved it because it reminds me SO much of Kinsley's eyes. We did "Sea Salt" in our downstairs bath (the powder, but it's a full bath with a shower etc. so I never really know what to call it), laundry room and the celling of our dining room.
I know picking paint colors can be really challenging and it's kinda hard to even know where to start, so I hope this helps those of y'all who were asking! xo
(Also, keep in mind that while there is only two colors, they look different in every room because of lighting.)