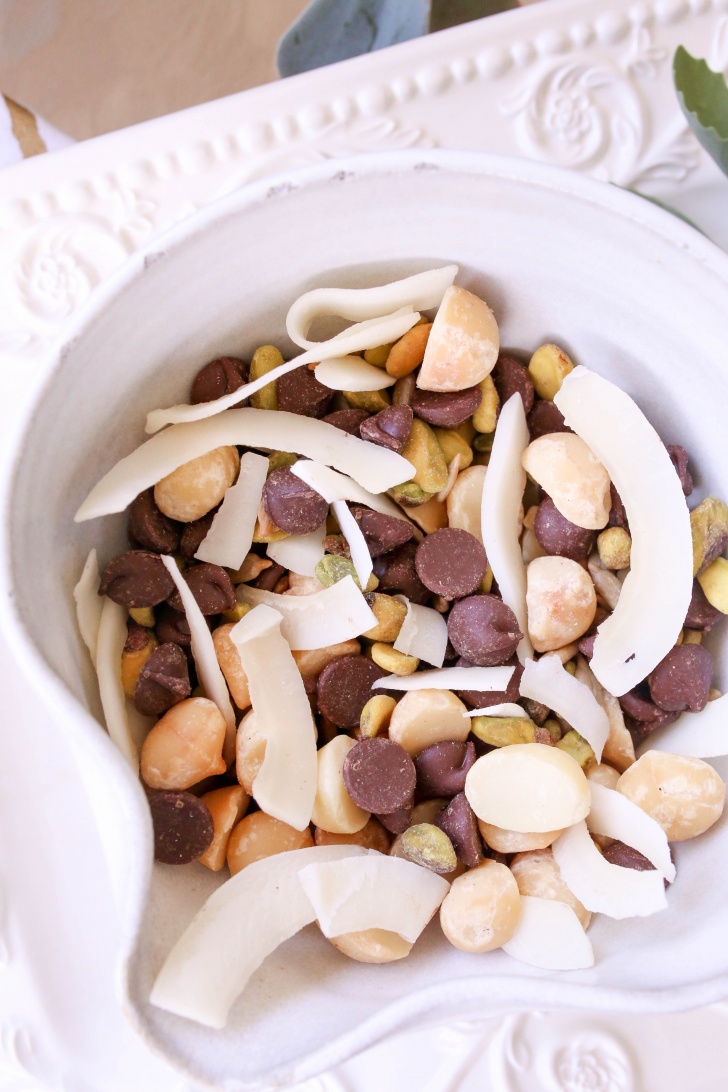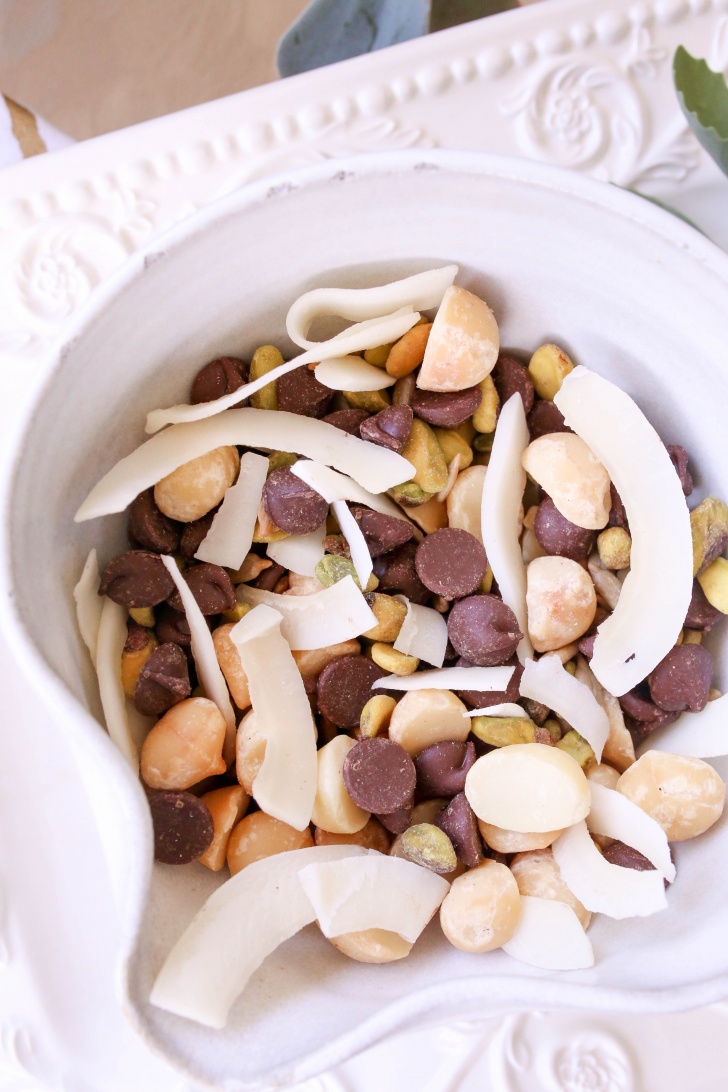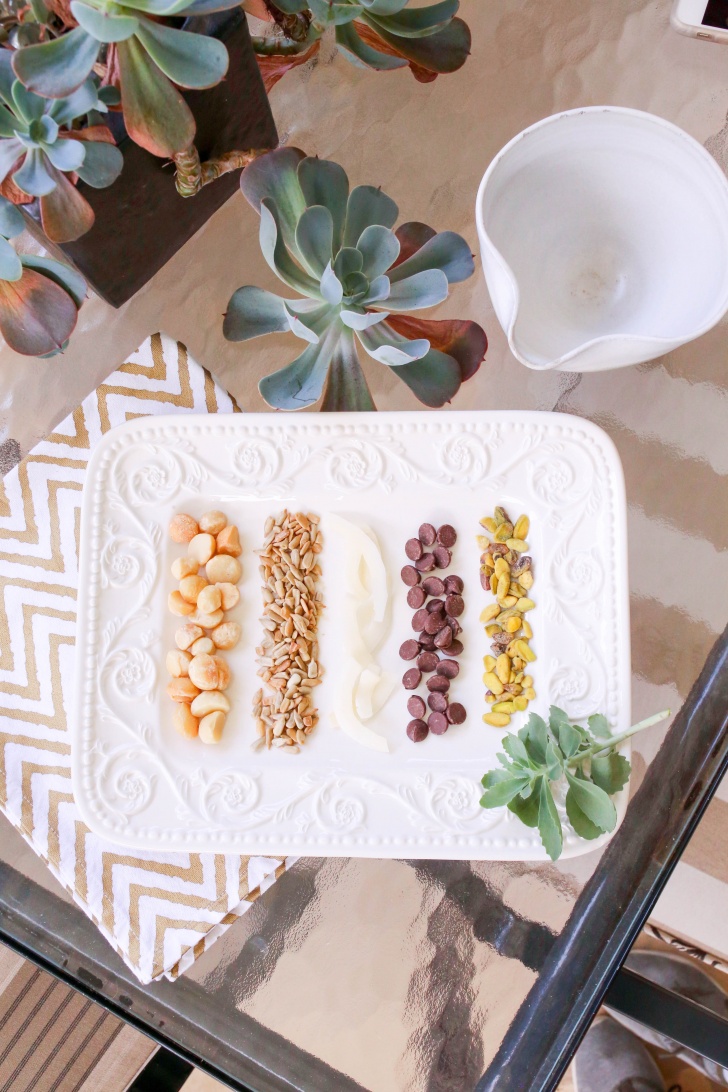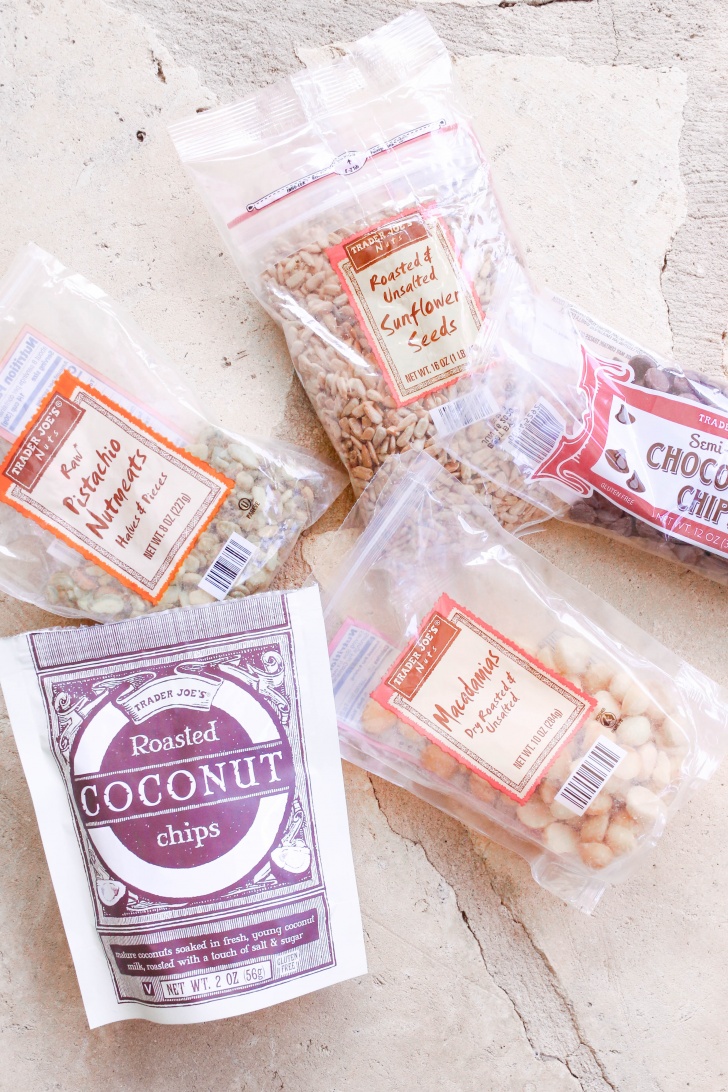 Happy Monday, beauties! Y'all know I'm all about finding and creating healthy snacks that are not only delish but usually super quick too. I'm a major snacker, so I have to have a snack with me at all times – in my bag when I'm running errands, taking a trip over to the new house to unpack, etc. This homemade trail mix is one of my current go-to's. It's quick, easy, and filling because it has lots of healthy fats (nuts and coconut) and I like add the dark chocolate chips just because.
What you'll need:
Macadamia Nuts
Sunflower Seeds
Pistachios
Chocolate Chips
Roasted Coconut Chips (I get mine at Trader Joes)
How to make:
I usually do pretty even proportions of everything, but it's totally personal preference as far as how much of each ingredient to add in. Once you've added everything in a big bowl, mix it all up and pour it in a container or bag and you're good to go! I like to make a big batch for the week (or as long as it will last lol).