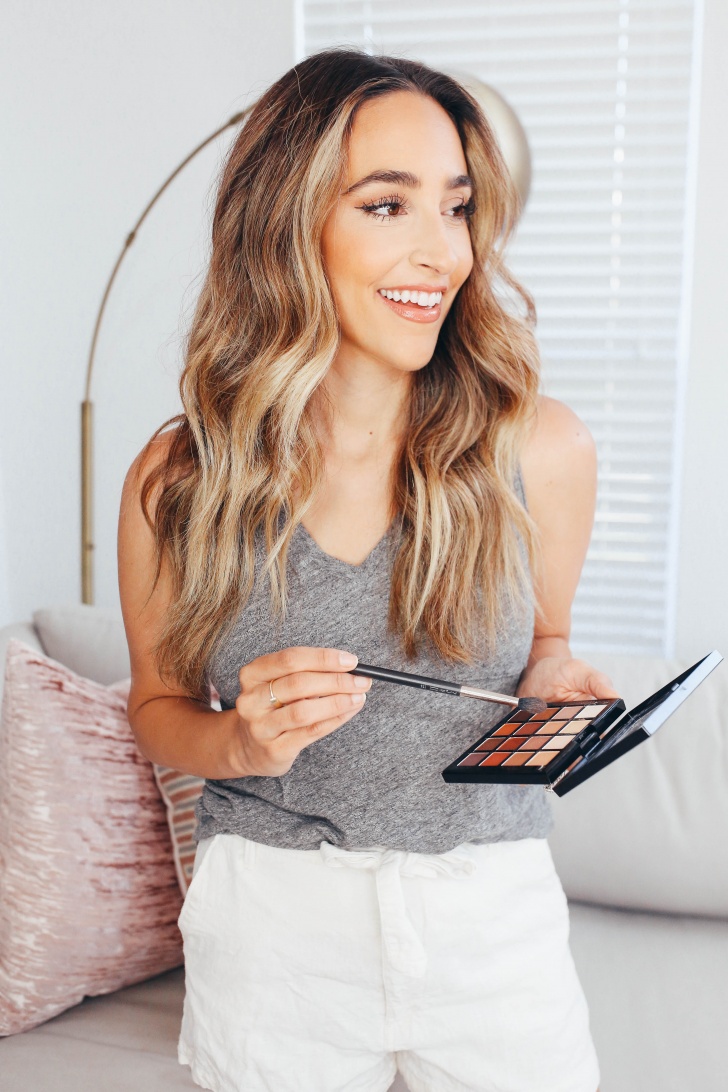 When it comes to beauty, I'm all about finding the best products at every price point. Lately, I've been getting a ton of requests to share affordable finds, so I've been on the hunt big time! So, I popped over to Walmart.com (I've become SUCH an online shopping kind of gal, who's with me?!) and found a real winner via one of my favorite affordable brands, NYX!
I'm super excited to share this gem of an affordable eye shadow palette (under $20!) via Walmart with you guys today. Over the years, I've found it pretty hard to find a great eyeshadow palette that's a steal from Walmart, but still performs like it's high-end. My goal when finding beauty products for all you babes on a budget, is to make sure that they still perform as well as pricier finds! That's why I was so excited to find this beauty! Not only is it super affordable, but the colors are beautiful and pigmented and it's definitely BYOB approved! It includes mattes/shimmers and lights/darks, allowing you to create so many different looks for day or night! Today, I created a really pretty and easy summer daytime look using only 3 shadows but it's so versatile, it would be perfect for any season.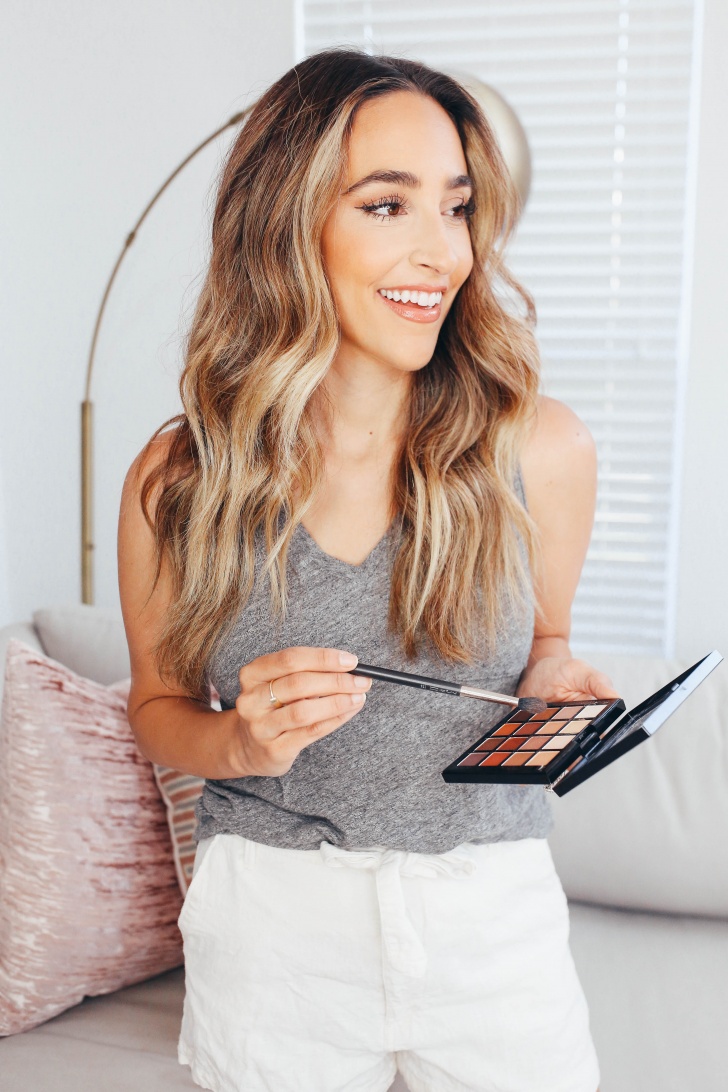 Step 1.
Take a big fluffy brush and apply the medium tone brown all over your lid and in the crease of your eye. Make sure to really blend it out well!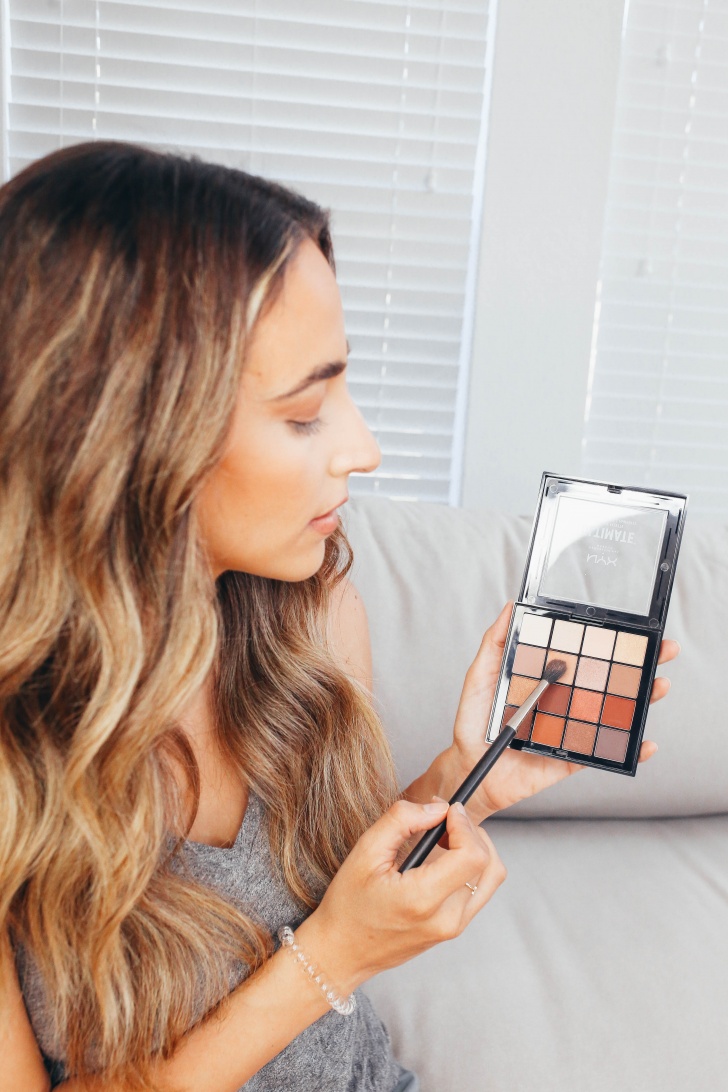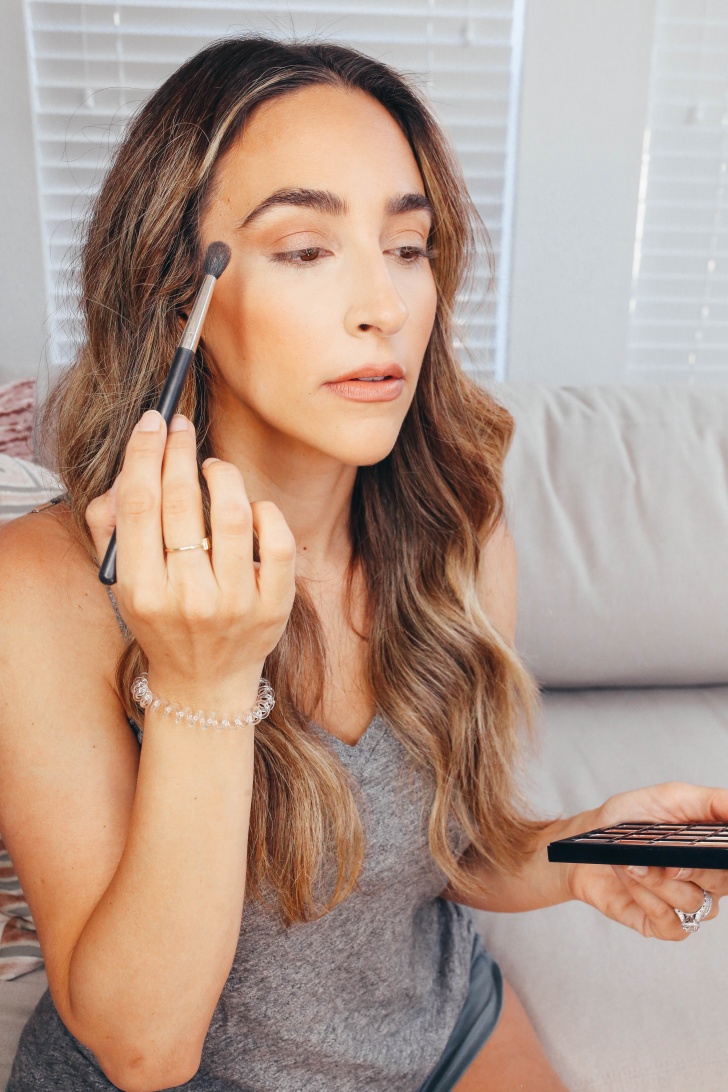 Step 2.
Apply the really pretty shimmery color all over your lid! This gives the most beautiful wash of color and light, but still looks really natural.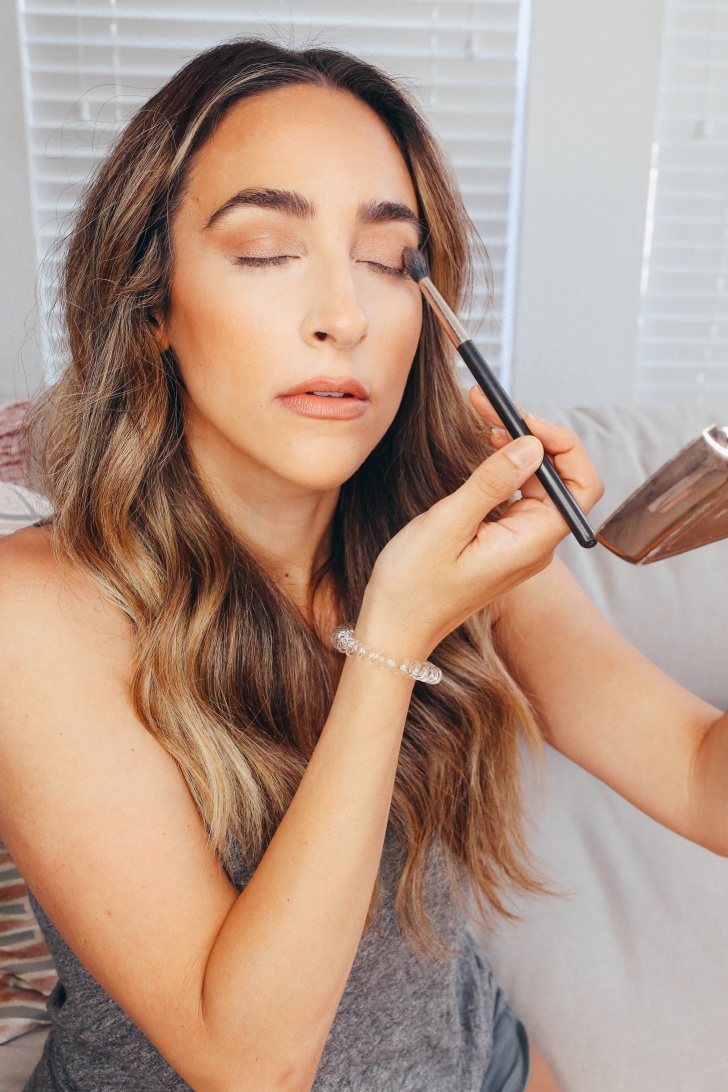 Step 3.
Take the lightest bone colored shadow in the palette and pop a little under your brow bone and in the inner corner of your eyes!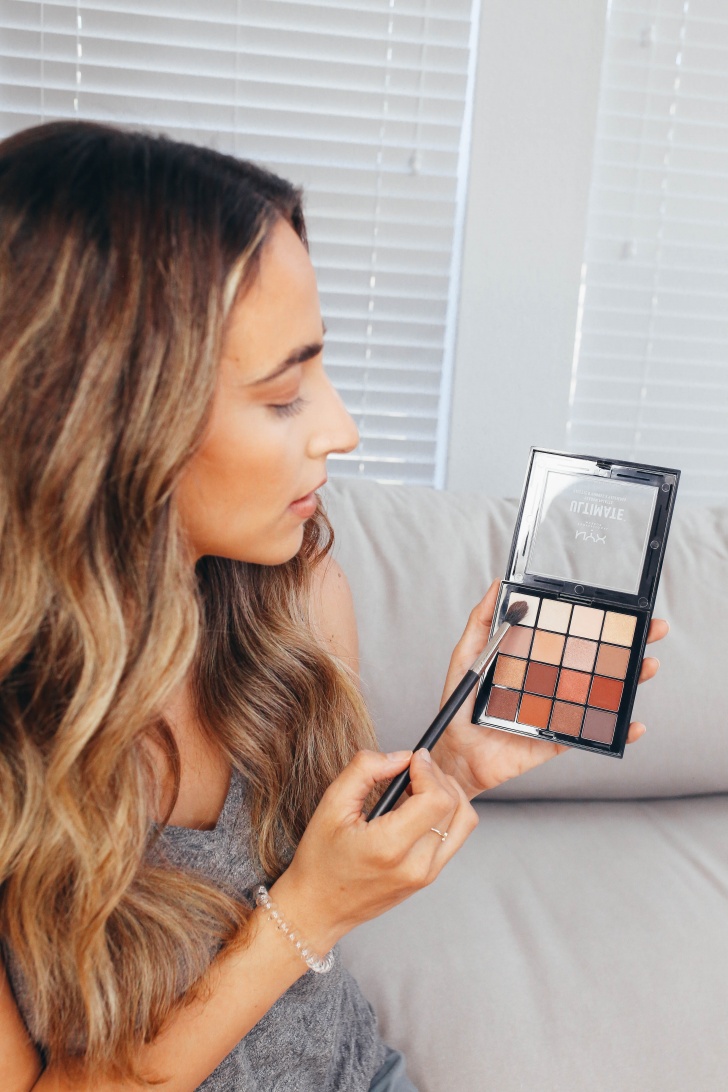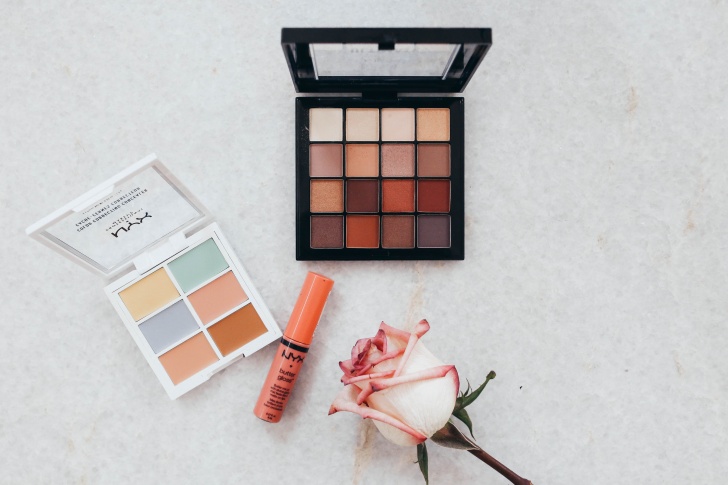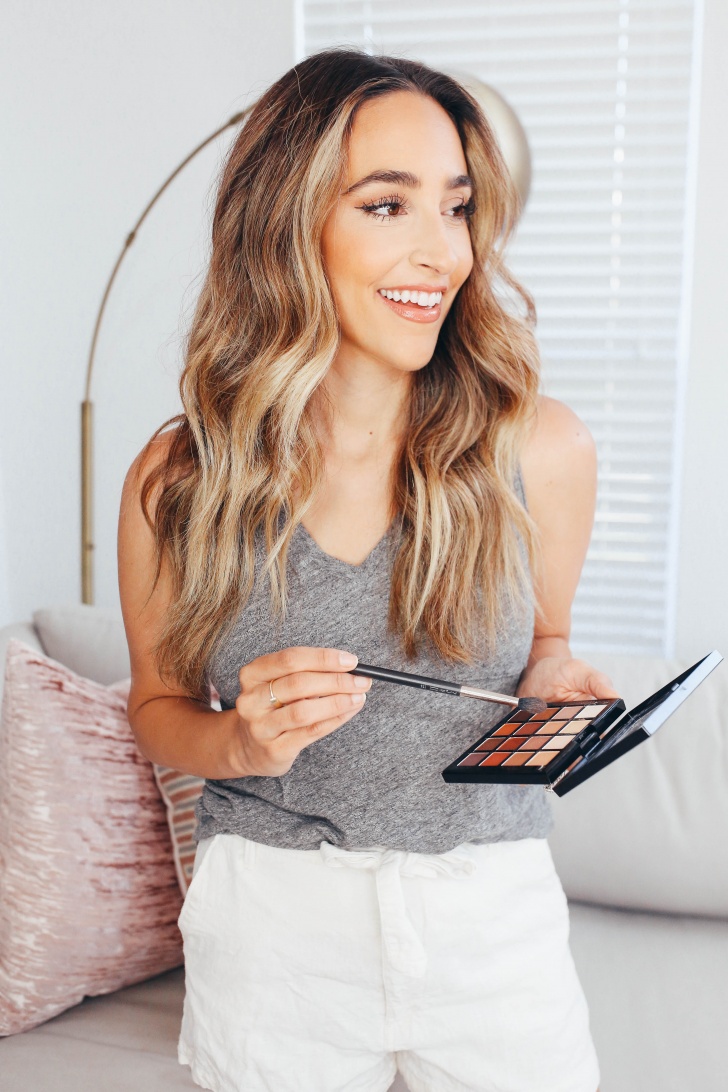 NYX has become one of my favorite affordable makeup brands over the years and Walmart has a great selection! If you've been following me, you've probably heard me talk about the butter glosses and lip liners as they are my absolute favorites! A couple of other favorites are the matte setting spray, which will ensure that your makeup lasts all day. The color correcting palette is SO good, the colors are super pigmented and are the perfect tones to cover up any problem areas. If you are new to color correcting, to summarize, certain colors help cancel out other colors. For example, I use a peach color corrector under my eyes to help cancel out darkness. if you have a blemish or redness, putting a green concealer on before foundation is a great way to conceal the redness. Lastly, this lipstick from NYX via Walmart! A bold red lip is such a fun way to spice up a neutral eye look like this!

Thank you to Walmart for sponsoring this post. All opinions are of course my own.