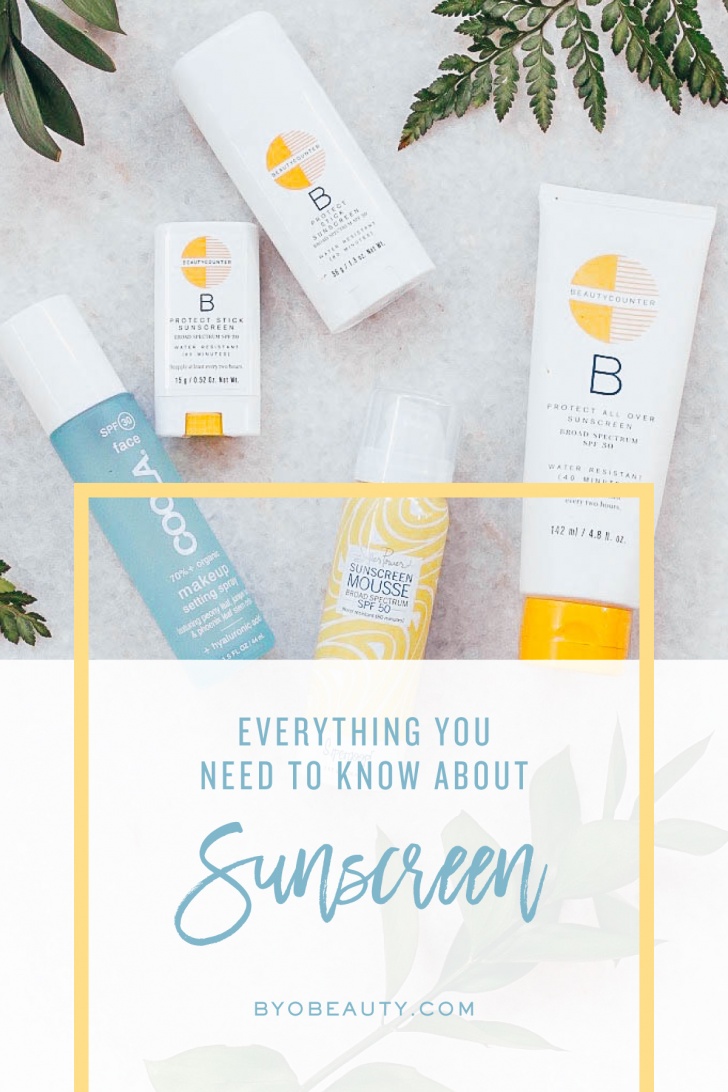 I started really taking care of my skin in my early 20's. Prior to that, I always wore sunscreen (per my moms request) but still spent hours in the sun. Once my early twenties hit, I made a huge effort to really start taking care of my skin and at 30, I can officially say I think it has paid off.
Taking care of my skin is a multi-step thing really:
I always wash my face and take my makeup off, no matter how tired I am. Find my favorite makeup remover here and face wash here.
I implemented a skincare routine (both morning and night), which has of course, evolved over the years, but I do it daily. I'll share an update soon.
I drink a ton of water – this is one of my favorite tips and totally free! One way I like to stay inspired to get all my H2o in is by drinking from a cute water bottle – this tumbler is my fave!
I keep my face out of the sun as much as possible. Hello cute hats and sunnies!
Lastly, I wear sunscreen daily and ESPECIALLY when I know I'm going to be in the sun for an extended about of time.
Over the past few months, I've gotten into healthier living and have started paying attention to what is IN the products I'm using not only on my skin, but around the house etc. If you follow me on Instagram stories, you've probably heard me talk about finding moderation here. As a beauty blogger and just lover of all things beauty, I am always (and LOVE) trying new products. While there are still a ton of things that aren't "clean" in my routine and that's totally fine with me too, I just try to make the choice to use "cleaner" products where I can.
Sunscreen is a place I've chosen to go the clean route on!
I've heard total horror stories about what is in sunscreen, over SPF 50+ being a scam, etc. I've always been intrigued and wanted to really make sure I educated myself in all things sunscreen so I could protect my skin! After all, knowledge is power. So, Meredith and I DUG IN and gathered all the info as well as our picks for the BEST sunscreens and total must-haves to protect your skin this summer.
The Facts.
There are two types of UV radiation: UVB, which is responsible for actual sunburns and UVA, these are the rays that penetrate deeper into the skin. Mineral based sunscreen can protect against both types of UV rays, while chemical based sunscreens absorb the UVB rays, allowing UVA rays to reach deeper layers of your skin and doing more damage in the long run. Chemical based sunscreen is what we all grew up using, Coppertone, Australian Gold, etc. While chemical based sunscreens are totally better than no sunscreen, I just don't feel comfortable putting it on Kinsley. This is where my new obsession with mineral sunscreen comes in.
What is mineral sunscreen?
The difference between traditional, chemical-based sunscreens and mineral-based sunscreen comes down to the type of active ingredients. Mineral-based use physical blockers, zinc oxide or titanium dioxide which form an actual barrier on your skin and reflect the UV rays. Chemical sunscreen obviously uses chemical blockers, typically some combination of oxybenzone, avobenzone, octocrylene, homosalate, and octinoxate. These chemicals absorb UV radiation to dissipate it. Experts agree your best bet is reaching for mineral based sunscreens with physical blockers, especially if you have sensitive skin, redness, rosecea, or if your skin normally burns when you apply chemical based sunscreens.
What to look for.
While mineral sunscreens are typically better for your skin, how much better really depends on what else is inside. All sunscreens have chemicals in them, whether they're considered natural or not. How natural all depends on the brand. Here are a couple of my favorites!
Beauty Counter.
Beauty Counter uses non-nano zinc oxide and evaluates its particle size to ensure there is no potential risk of respiration when sprayed and does not enter the blood stream to cause harmful effects to the body. They never use Ovtinoxate or Oxybenzone, which are the ingredients known to contribute to the collapse of coral reef around the world (amazing, right?!)
Shop Beauty Counter sunscreens here.
Coola.
Coola is free of skin-irritating chemicals! This SPF won't clog pores and is packed with organic skin-loving antioxidants, including rose hip oil, vitamin C, and hydrating Shea butter to improve elasticity and help skin retain moisture. The nourishing cream has a lightweight, silky texture that quickly absorbs into skin, leaving behind no trace of the white veil that is often seen with physical blockers! Coola SPF scores super low on the ThinkDirty app which is always an added bonus!

Babyganics Pure Mineral.
This SPF formula provides broad spectrum UVA/UVB protection. It comes in lotion and stick to glide on smooth for effortless application. It's non-allergenic and tear free, making it perfect for baby! The Babyganics website goes into serious detail about everything used in their mineral sunscreens, so helpful! We found this to be a great affordable option.
When to reapply?
As a general rule of thumb, apply every two hours!