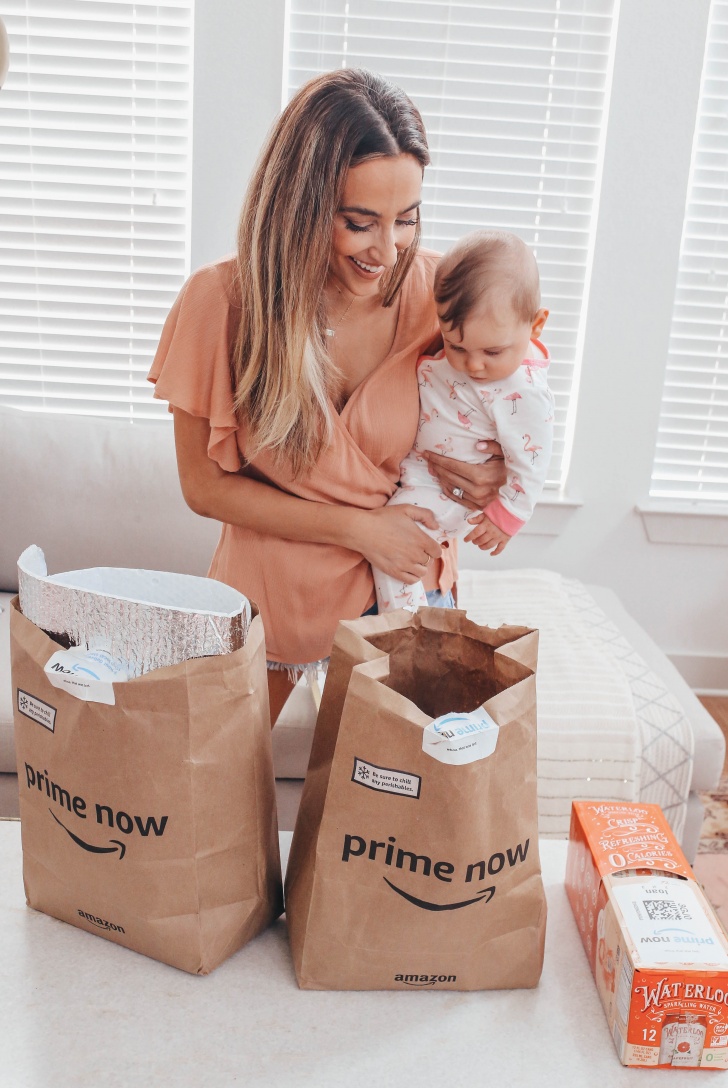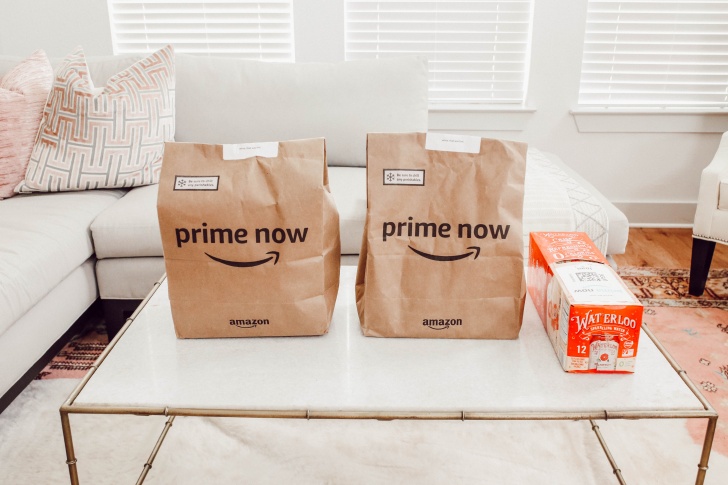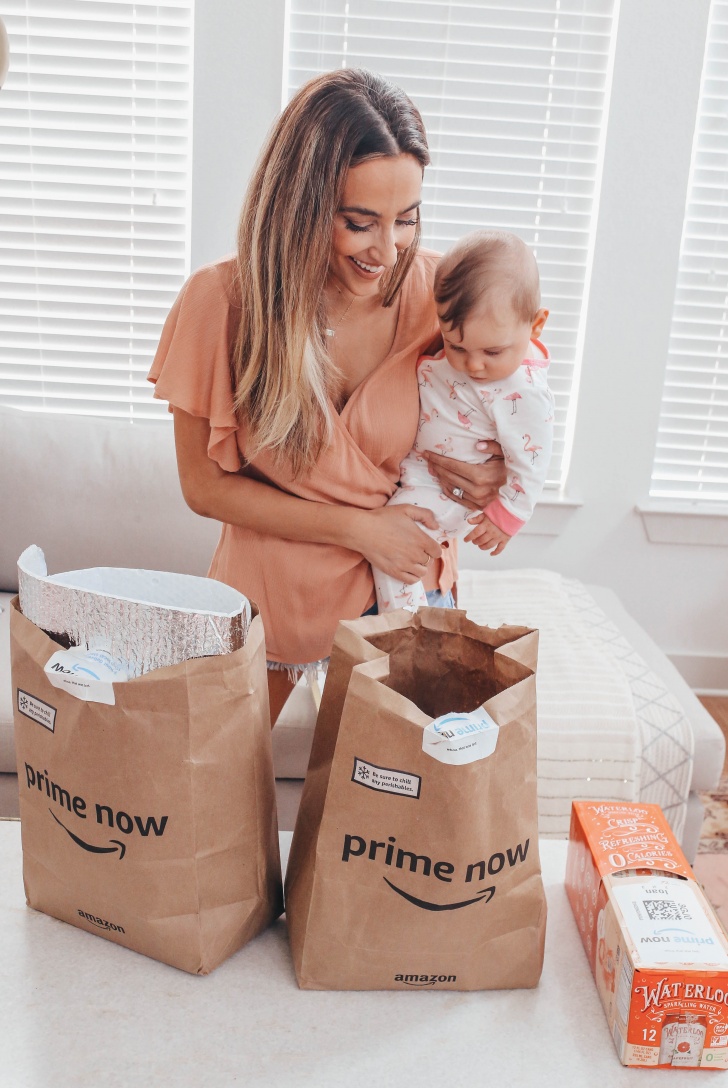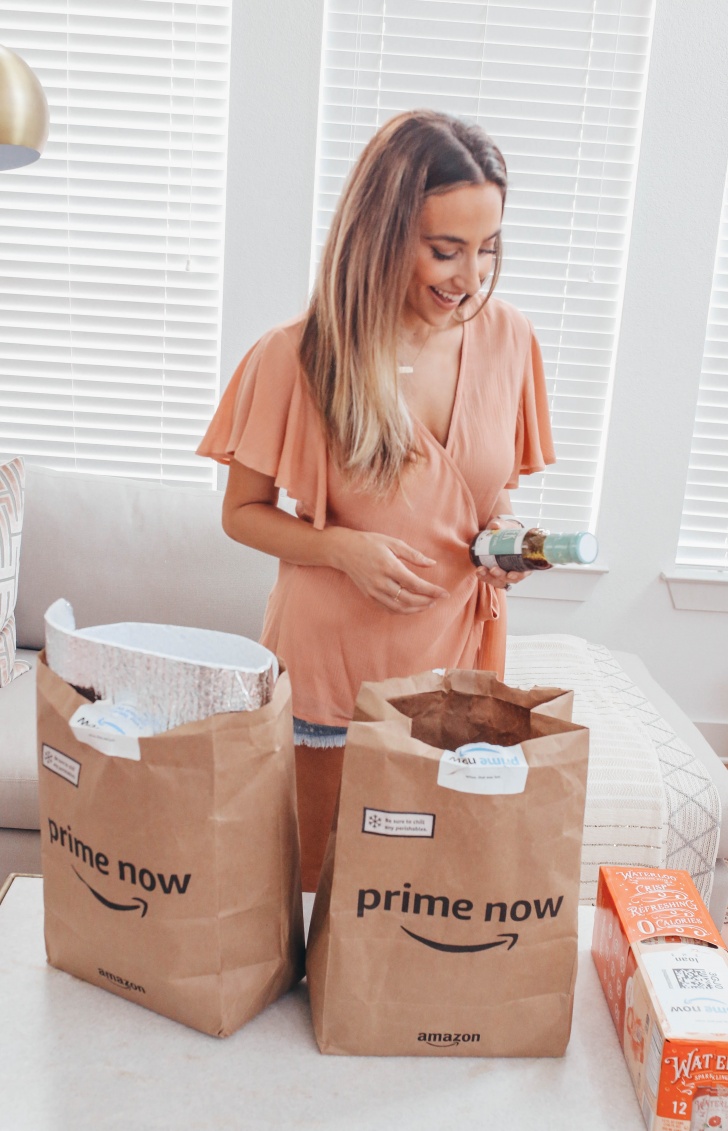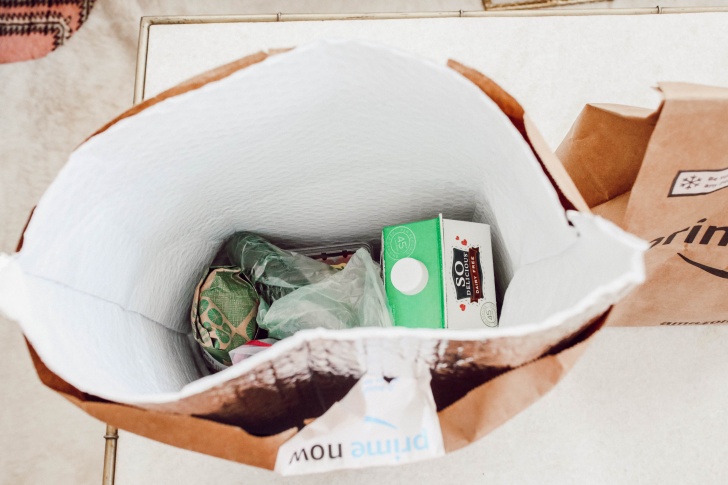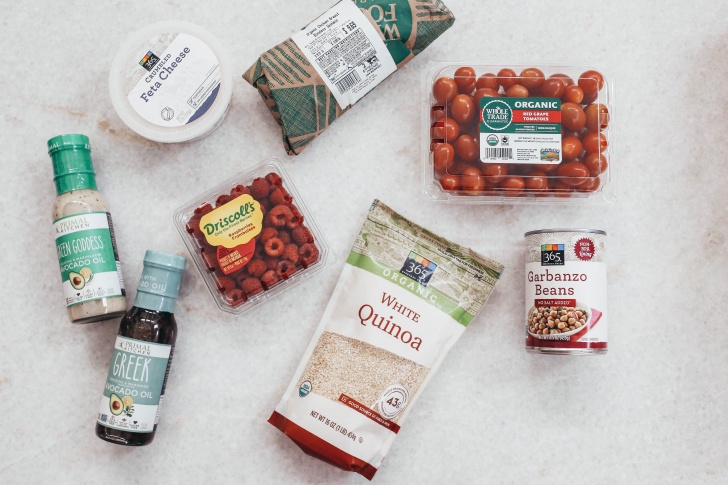 As soon as I had Kinsley, I started to find it harder and harder to get to the grocery store. What used to be just a drive and a quick in and out, can now be a bit of a production. Whole Foods delivery through Prime Now has been a total game changer in our house. In the first few months, I ordered so frequently that it became a joke and our neighbor would see the delivery and ask what I got (lol, no joke)! This week has been a busy one in the Albright house, so I did what I tend to do during crazy weeks, I started my Whole Foods Prime Now order and thought what a great gift idea!
Mothers day is this weekend (where is the time going?!) and if you're a little late to the party, I have the perfect gift! If you've been following my blog or social media for longer than 30 minutes, you probably already know my obsession with amazon. The only thing I love as much as amazon (other than Kins and Alex, of course) is food! You guys know I'm all about quick and easy, healthy snacks and meals. So basically if you're in a crunch for time and your mom (or whoever you are celebrating this Sunday) loves healthy meals, gifting her a home cooked meal from one of my favorite places, Whole Foods is the perfect gift.
Kins and I are cooking for my mom this year and decided to go with a Mediterranean bowl, but if that's not your style, you can check out my 10 Pinterest Recipes We Can't Wait to Try post for easy and yummy dinner ideas! If you want to score major brownie points this year, throw in my famous dessert, raspberries and chocolate chips (it's become a total BYOB fam favorite)! Prime Now is also offering a flower delivery during Mother's Day weekend, which would be a cute addition to whatever else you order! If your mom doesn't live nearby, Prime Now also came out with a curated Mother's Day gift guide full of other great ideas of things you can get from Prime Now in just two hours or less!
Prime Now is available to Amazon Prime members in over 30 cities across the country, and Whole Foods delivery through Prime Now is currently available in 10 cities. Visit www.primenow.com or download the Prime Now app and type in your zip code to find out if the service is available in your area.
What we made?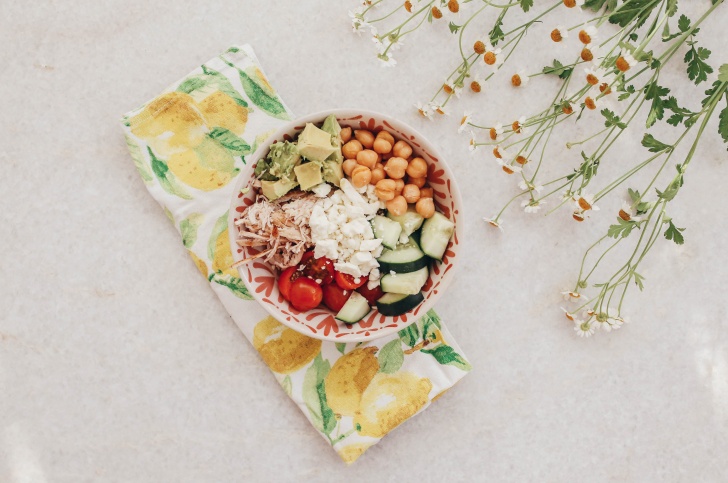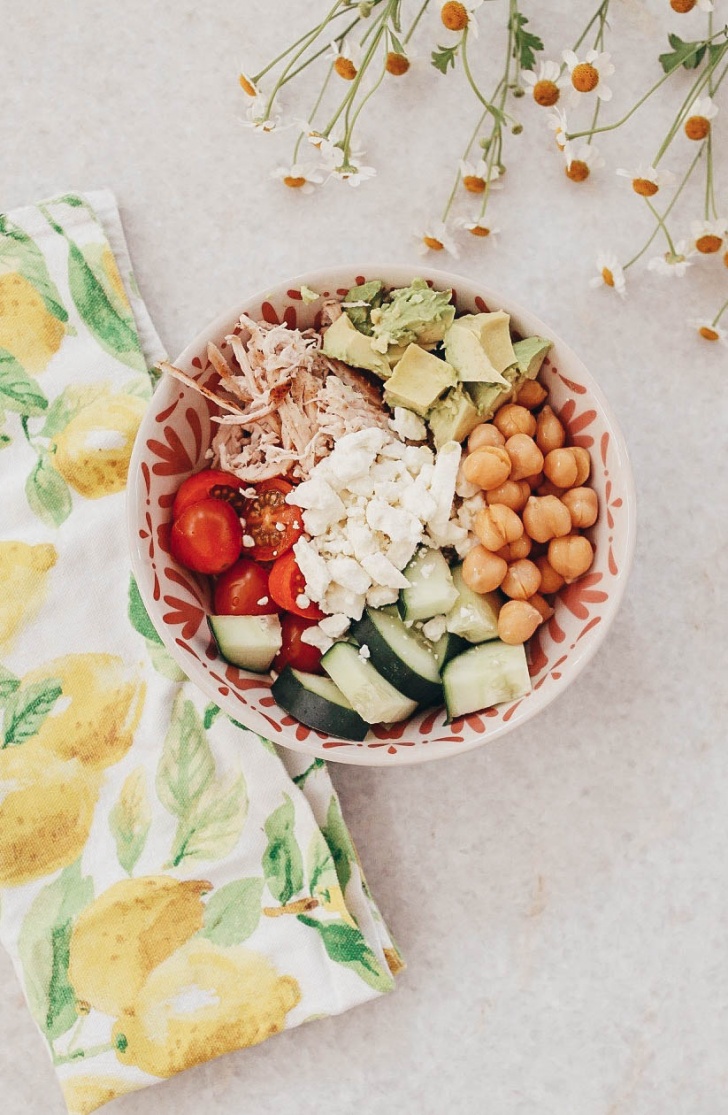 GREEK BOWL RECIPE
To me honest, we kind of made this recipe up last night so there aren't any measurements. Alex and I love making bowls because they're so quick to throw together, yummy and healthy! I just kind of eyeball things and go by taste, but I promise it's so easy!
Make quinoa
Grill chicken breasts (we just did a little bit of olive oil, salt + pepper). Once they're grilled, take a fork and shred them.
Cucumbers
Cherry tomatoes
Chickpeas
Arugula
Feta (yum!!)
Top with you dressing of choice. We did the greek dressing shown above and it was DELISH.
Start by putting down the base, in this case quinoa! You could also use rice if that's more your speed. Then, start adding everything else on top: shredded chicken, chickpeas, tomatoes, cucumbers, arugula, feta and drizzle with your dressing of choice. We did an avocado oil based greek shown above, but you could choice whatever basically.
How easy is that?! It was all kinds of good and would totally make a great lunch option too.
What are you doing of your mom this year?
Below is an example of a few of the things Prime as curated for Mothers Day! Thank you to Amazon for sponsoring this post. All opinions are of course, my own.