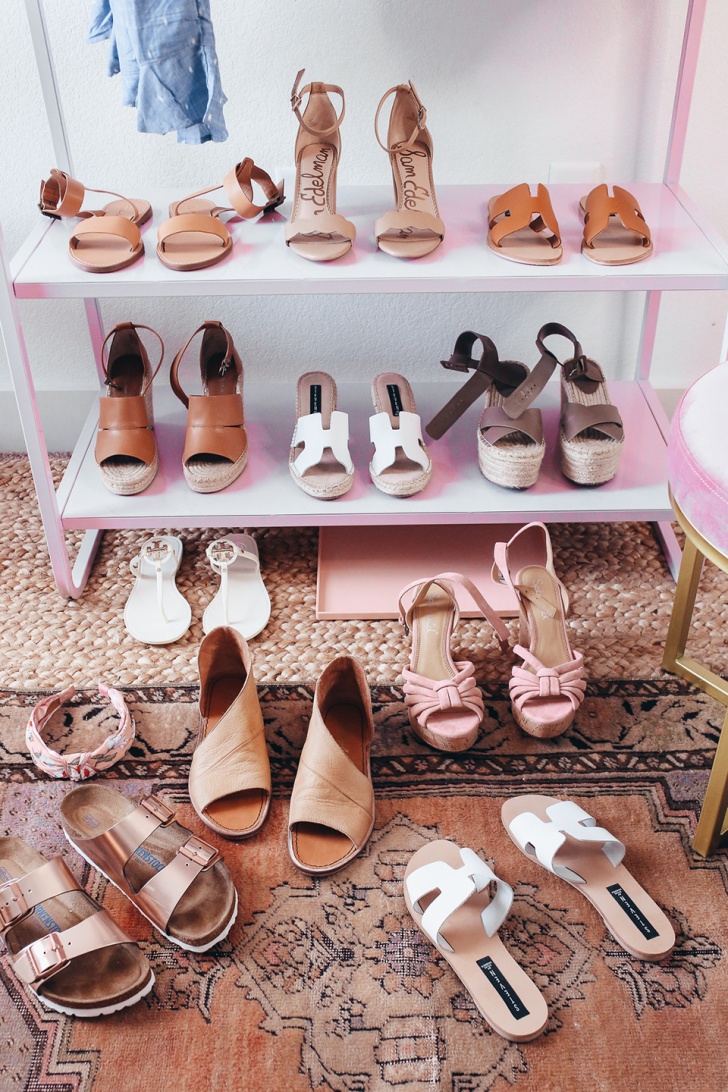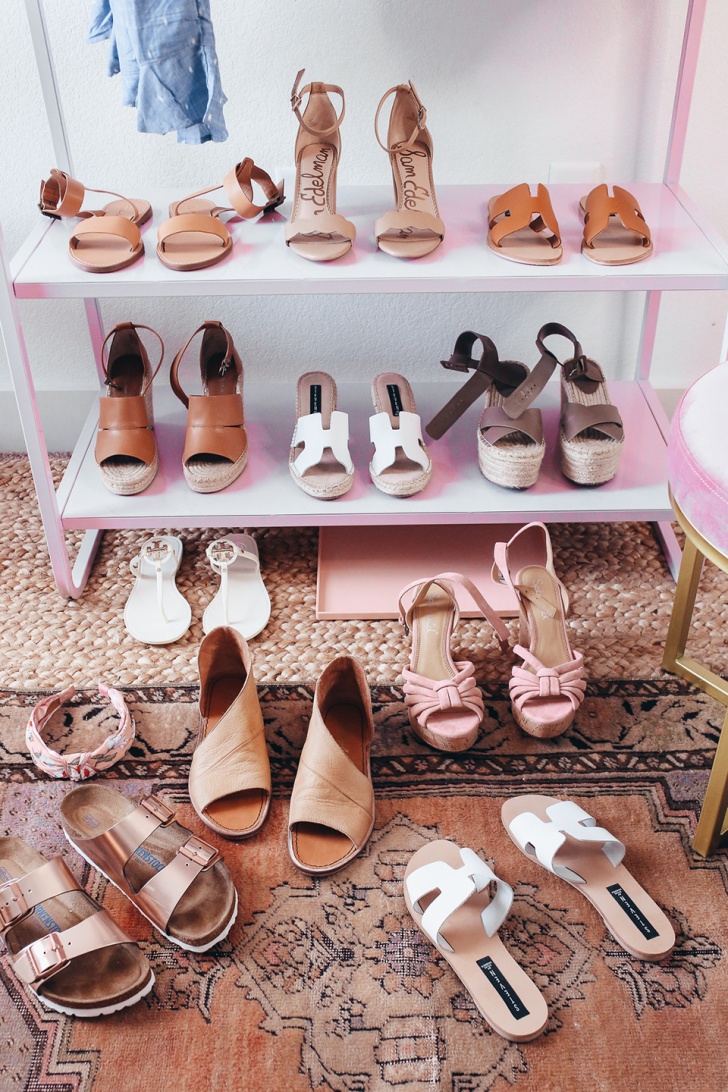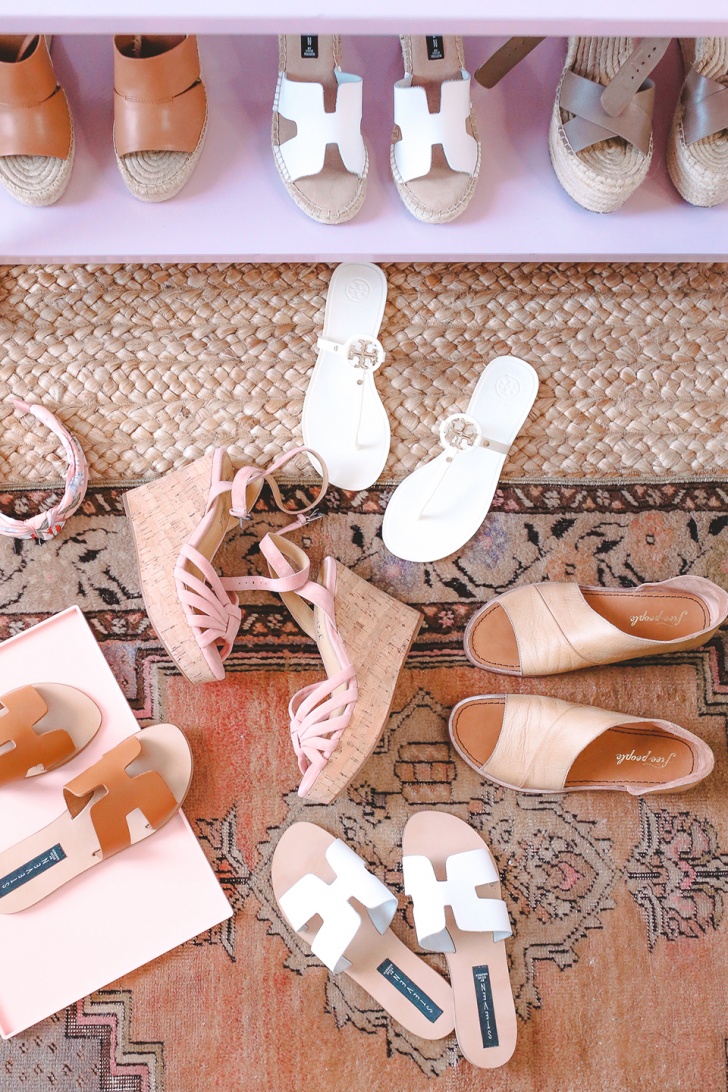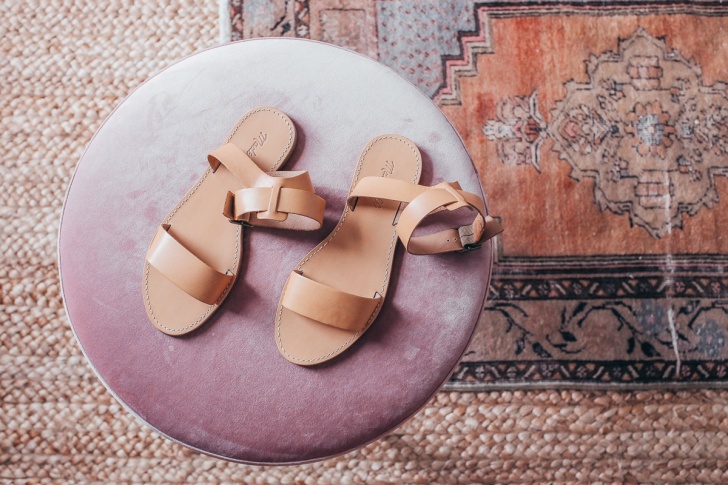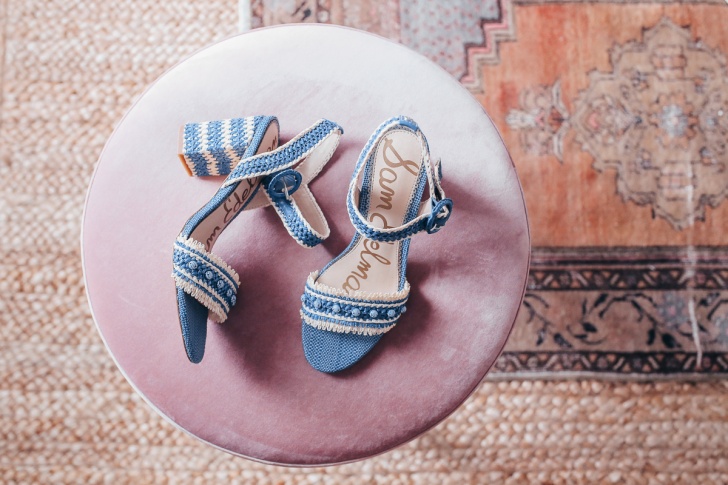 Spring shoes are a total weakness of mine. I love all things sandals, slides, platforms, espadrilles, give me all the shoes. While I'm all about finding the cutest pairs, comfort is key. I have ordered and return countless pairs this season that just didn't make the cut for various reasons (typically lacking quality or comfort). These are the eleven pairs that have past all the tests. Every pair is super cute while being wearable for the everyday girl. I rounded up a few classics I've had in my closet for years and some trendy must haves at every price point.
Tory Burch Miller// These are an absolute staple in my warm weather shoe essentials. They are extremely versatile, super comfortable, and flattering on the legs (elongating) I wear these literally daily and just picked up a new pair because my old pair was getting a little beat up.
Sam Edelman Odila Sandal// I have spent a long time looking for the perfect event shoe. Weddings, showers, etc. and these are the perfect pair. Even if you want to dress up a casual outfit, these are perfect. The scallop adds a cute feminine detail. They are comfortable enough to wear for hours. They also come in multiple other colors of nude isn't your thing. 
Steve Madden Greece Slide// Okay, my obsession with these is real. I love them so much that I bought the flats in two colors and picked the up in the wedge as well. They are totally identical to the Hermès sandal that I've coveted for years. and under $100 the price is right. These are definitely the it shoe of the summer.
Treasure and bond Sannibel Platform Wedge Sandal// I tried a ton of wedges this season and so many weren't up to par until I found these. They are the perfect comfortable wedge and the color is the perfect shade of tan.
Free People Mon't Blanc Asymmetrical Sandal// I've had my eye on these for a while, I snagged them a few weeks ago and have been hooked ever since. I'm actually shocked at how much I love them. The leather is buttery and gets better with everywhere. These are totally worth the price. If you love some place warm like I do, these will transition perfectly into fall. If you don't, they also have a closed toe version!
Birkenstock Arizona Soft Footbed Sandal// The perfect mom-ing around shoe. If you love the look of Birks but don't want to spend the money, I just picked these up and absolutely love them! They're the newest addition to the Birkenstock line up, a fraction of the cost ($40) and super comfortable! I was a bit skeptical on the comfort level (they are made out of some kind of super light weight material, hard to explain) but was shocked at how light and comfy they actually are! I got the grey/silver, but they come in a few other colors too. I also think these would be great for spring showers or summer rain, as they would easily just wipe off!
Sam Edelman Olisa Block Heels// The perfect statement shoe! These are fun yet functional and they are surprisingly comfortable since the heel isn't too high. You guys know I've been loving blue lately!
Tory Burch Mini Miller// These are super cute summer jelly sandal. A great option if you want the Tory Burch look for under $100!
Madewell The Boardwalk Ankle Strap Sandal// Such a classic and easy sandal, they go with literally everything! The leather and quality is amazing for under $60. If you're looking for a perfect everyday sandal on a budget, this is your girl.
Splendid Fallon Wedge Sandal// These are a super cute girly addition to my spring and summer collection. While they are super high (the highest of all eleven), the sole is super comfortable making them really easy to walk in.
Marc Fisher Randall Platform Wedge// I've had these since last year and they came out with them again this year – that's how you know they're good. They give me a few added inches (which I never mind, lol) but they are super comfortable since they are just a platform. They also transition good from day to night.