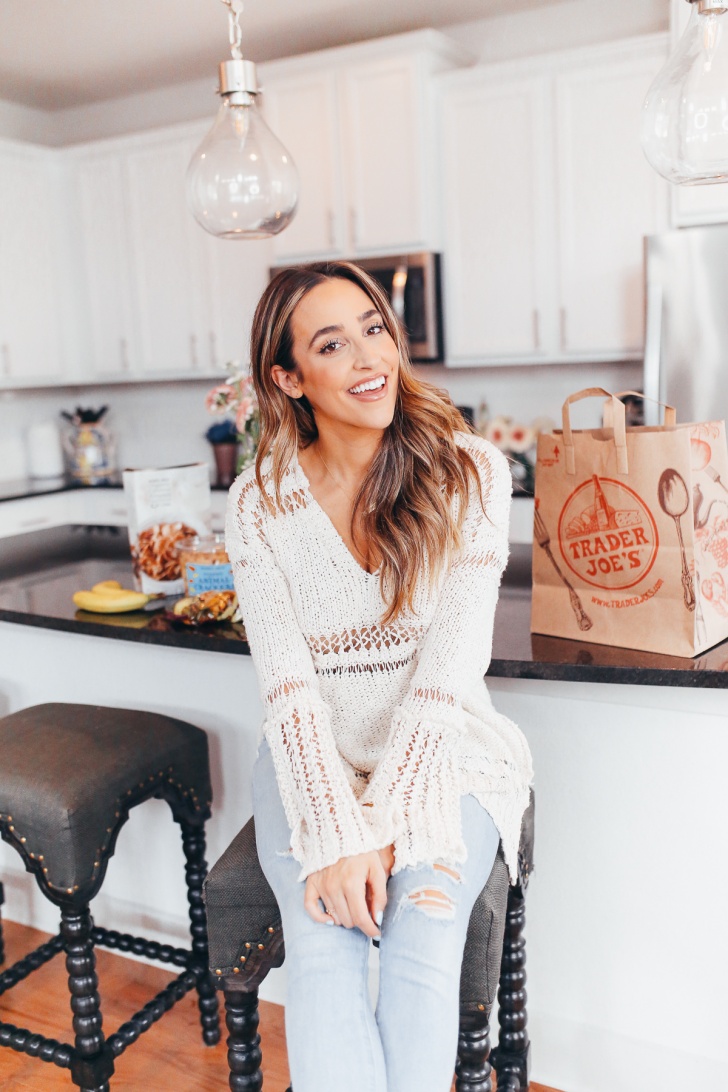 Feel free to save this image to your Pinterest board to make it easy for you to find + refer back to.
I have loved Trader Joe's since college. Fun fact, it was pretty much the only grocery store I would go to back then (and still is 95% of the time). To be honest, other grocery stores have always stressed me out, but for some reason Trader Joe's never has! Before anyone wonders, this is in no way sponsored (lol), I just seriously love this place.
Fast forward 10+ years later and it's still my favorite spot to do my weekly shops! They have great prices, the best flowers, delicious pre-made food (which I am usually super picky about), and even great frozen options for entertaining. The only real downside is that their selection is limited in some areas and that's when I'm forced to venture out!
I randomly decided to share a Trader Joe's haul on my Instagram stories one day over a year ago and you guys loved it so much that it totally became a thing! Since then, I have gotten countless requests to compile a list of all of my favorite TJ finds.
Then, a few months ago, when we found out Kinsley had a dairy intolerance (which I think she is/has out grown btw -yay!), I suddenly had to stroll the aisles with a whole new set of restrictions and found myself a bit overwhelmed again. Reading all of the labels took me over twice as long the first few times and then after a while, I got the hang of it! I, of course, started to share my favorite dairy-free finds with you guys and the requests kept rolling in.
Needless to say, this post has been a long time coming!
I wanted to make it as easy and helpful as possible for you guys, so I created two *printable* grocery lists below. One is the ultimate list, with everything on it and the second is exclusively dairy-free.
My goal is always to create value for you guys, so I hope you love this and that it's super useful in your daily life!
*Download + Print*
Did I miss any of your favorites? Comment below and let me know! I'm always looking for new additions.