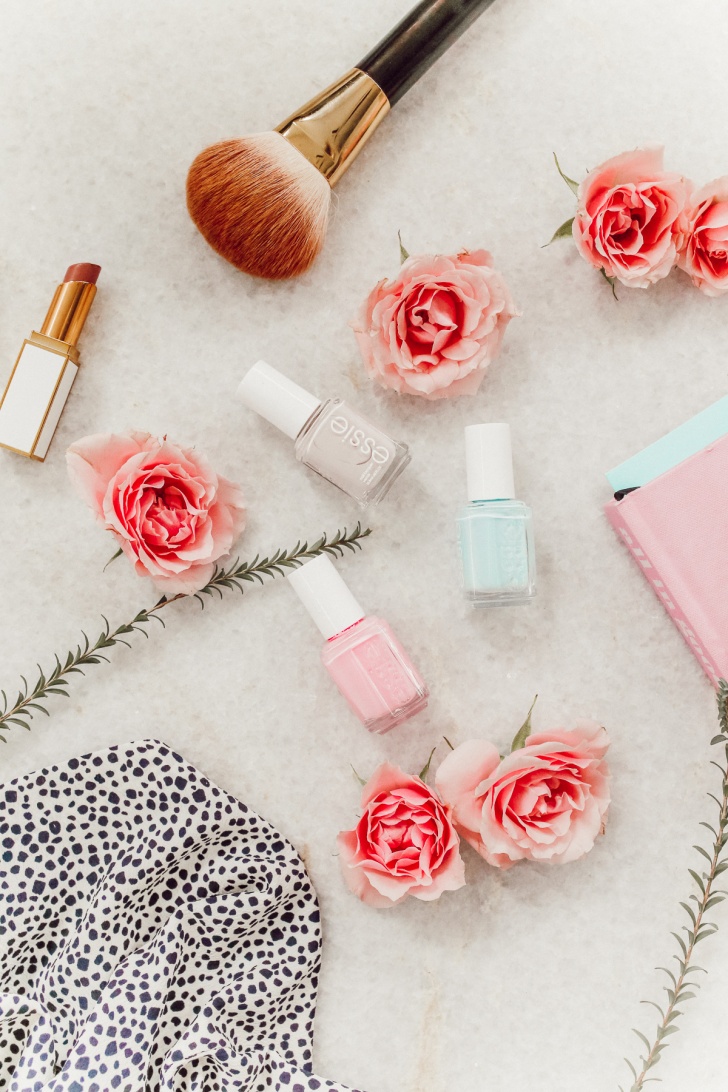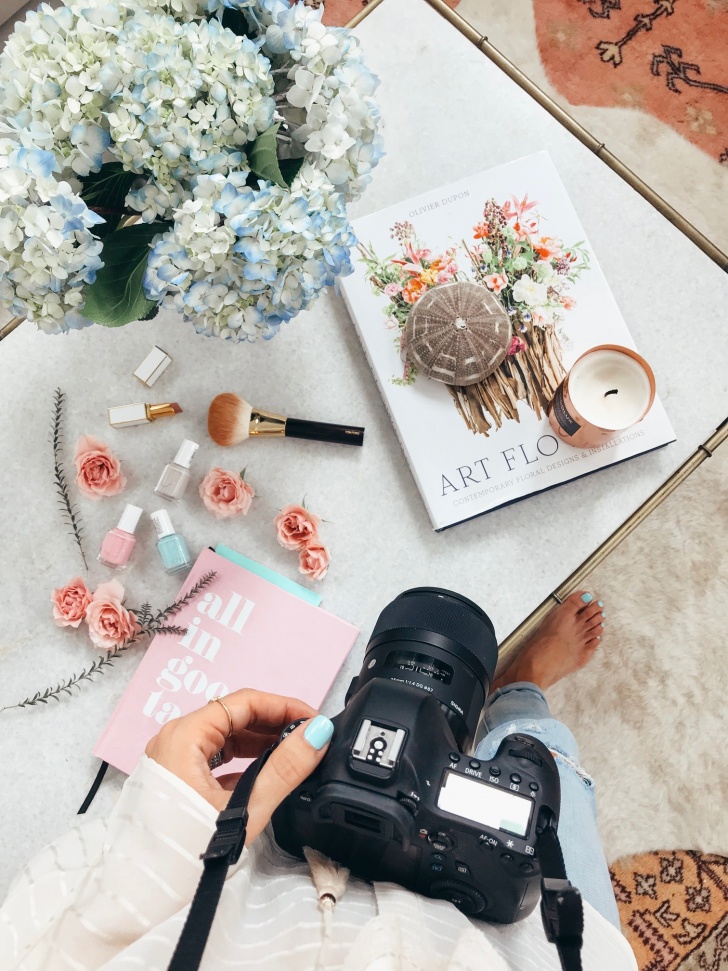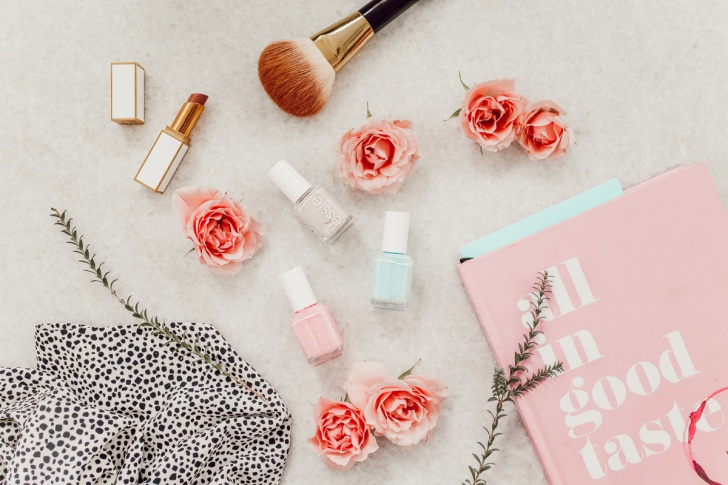 Having my nails done (and on point) is on the list of easy things I like to do to help myself feel more put together. Also on the list? Mascara, the right lipstick, and having my hair done.
In a perfect world, I'd have a fresh mani 24/7. But, let's be honest, I rarely have time to lounge at the nail salon for hours (literally haven't been since Kinsley was born). So, I've learned to perfect the at-home mani. I think it's important to master the at-home mani because while going to the nail salon is such a lovely treat, many of us just don't have the time! I plan on doing a post on all my at-home mani tricks and tips, but for today, I'm sharing my three current go-tos for spring.
Side note, this post is not sponsored by Essie haha! I just happen to love these colors and this formula.
Essie Mint Candy Apple – You guys went CRAZY for this color on my Instagram stories. It really is the prettiest blue hue and has been a go-to of mine for a few years. Kinsley also loves this color hehe, and always tries to grab my fingers when I wear it.
Essie Muchi Muchi – My current favorite pink. It's just the right amount of pastel and just the right amount of brightness. I used to wear "Mod About You" by OPI all the time (and I still love it), but Muchi Muchi has become my go-to).
Essie Between the Sheets – The prettiest light grey and the perfect neutral for spring!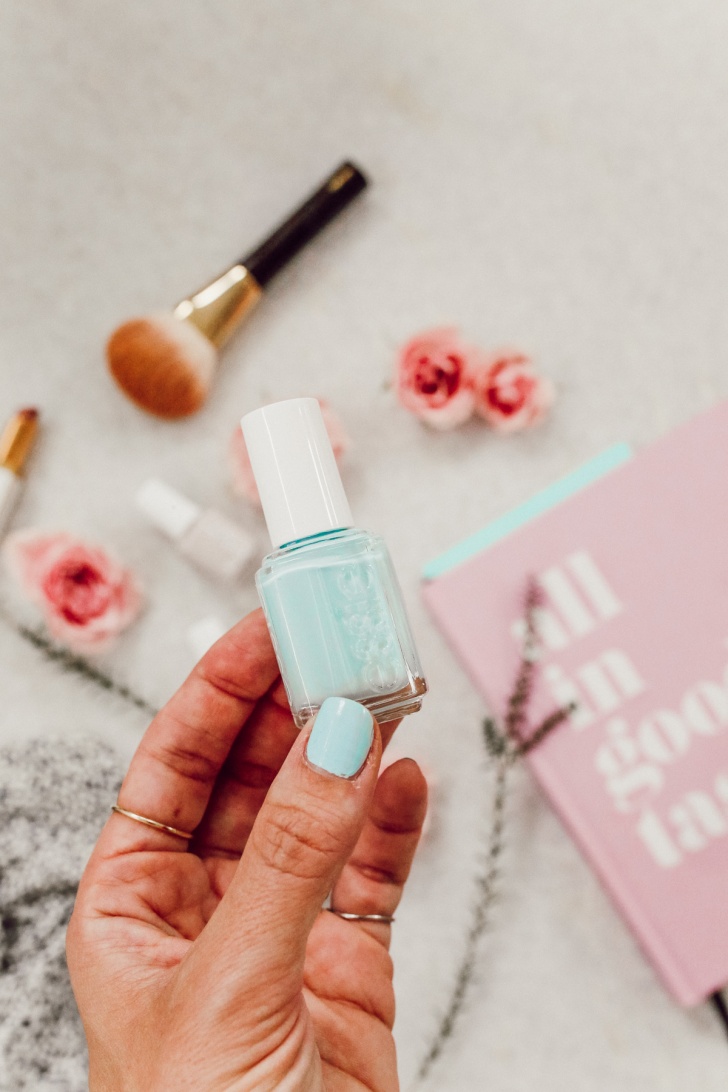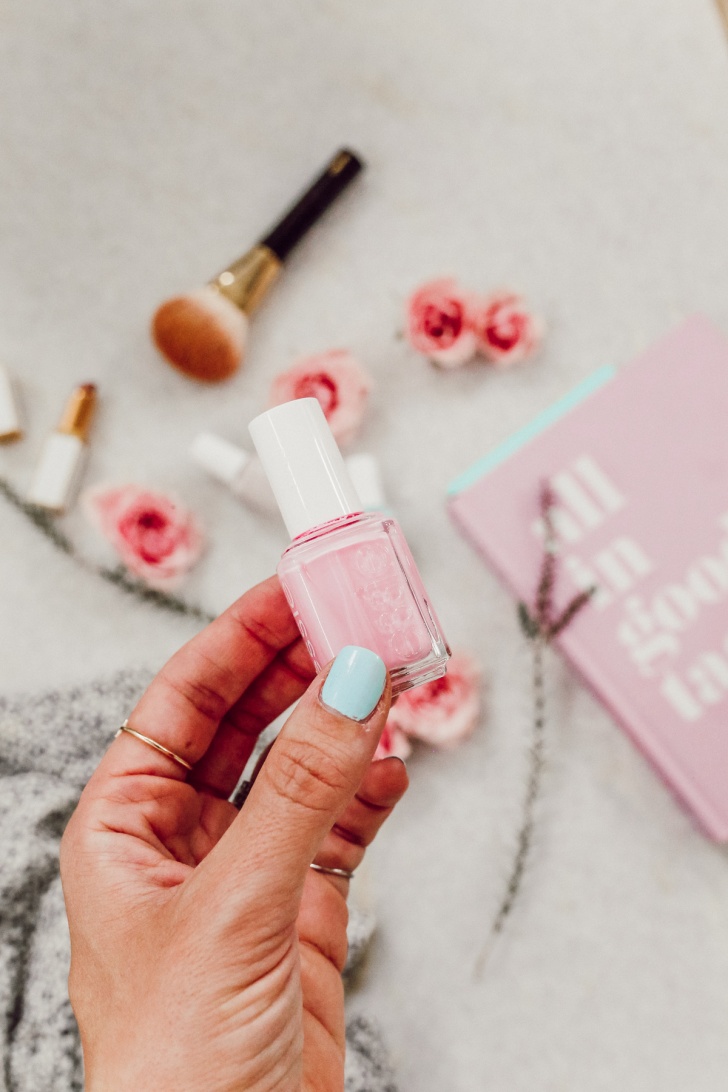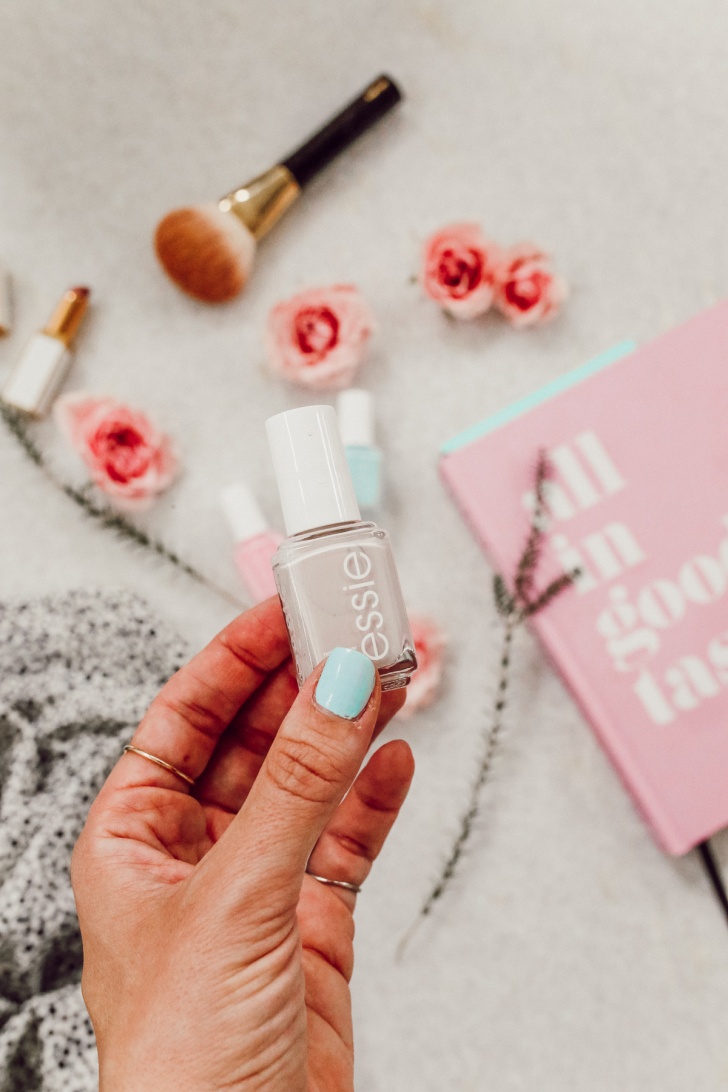 What are your go-to colors this season?