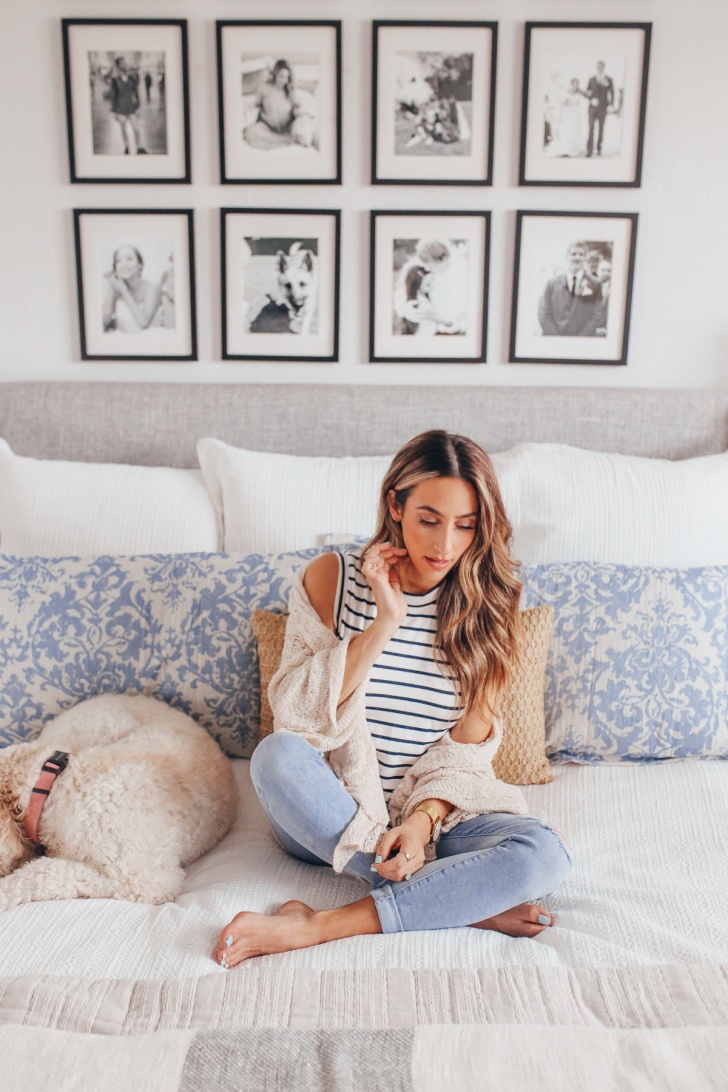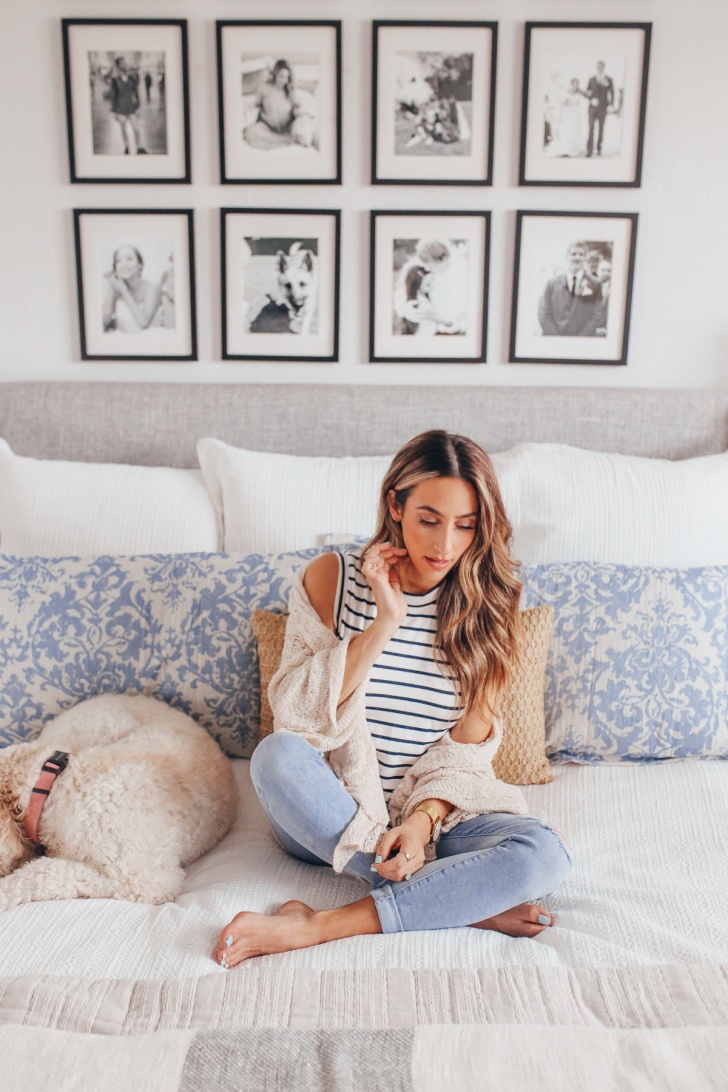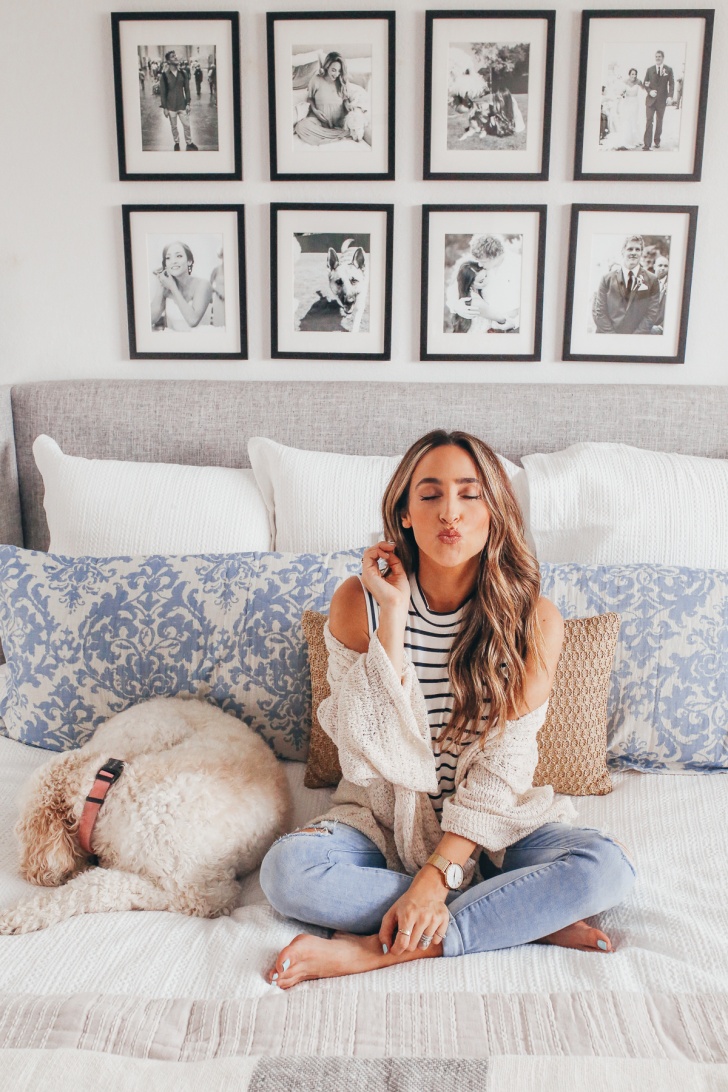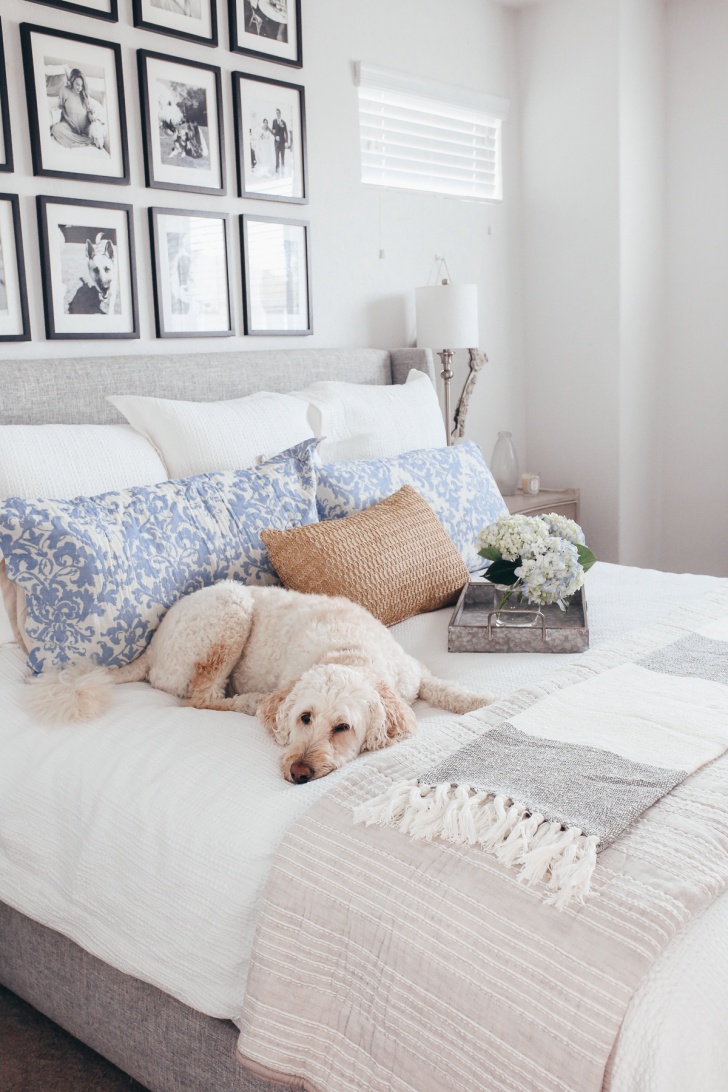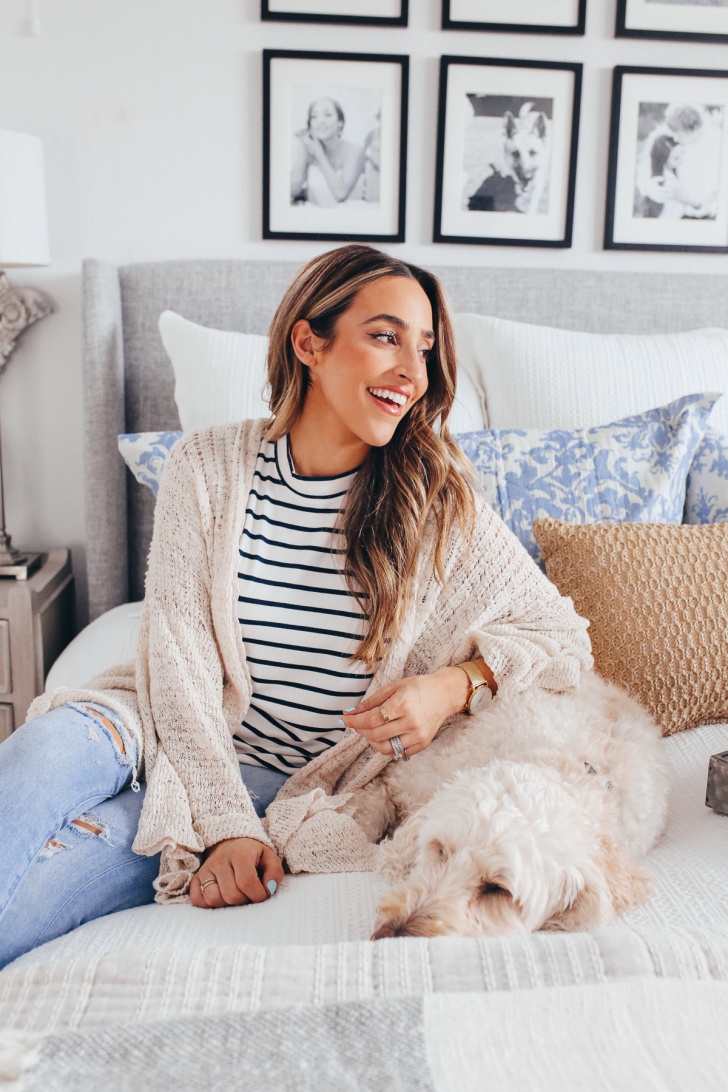 Do you ever get that feeling where you all of a sudden you just need a change? It tends to start off slowly and then all of a sudden, you instantly want to switch things up! At least that's how it happens for me.
Sometimes it's a haircut, a workout routine or maybe even your daily scent. For me? Our bedroom! I was over the bedroom blush tones we've had for so long and craving a total switch up in the master. I just felt like it was becoming a bit over-done and was really inspired to do something totally fresh. After completely re-doing the downstairs of home sweet beauty and realizing the power that sprucing up my decor could have on over-all mood, I couldn't wait to tackle this space.
As you can probably tell by our new bedroom, my current nail situation and recent swim suit purchase…I'm very into blue at the moment! I wanted to update our room with crisp, serene, and cozy, coastal vibes! While I was linking up all of the new bedroom finds for you guys, I realized a few things were on sale and knew I had to get this post of y'all asap!
Oh and of course, Berklee made an appearance!
These blue pillows really steal the show 🙂