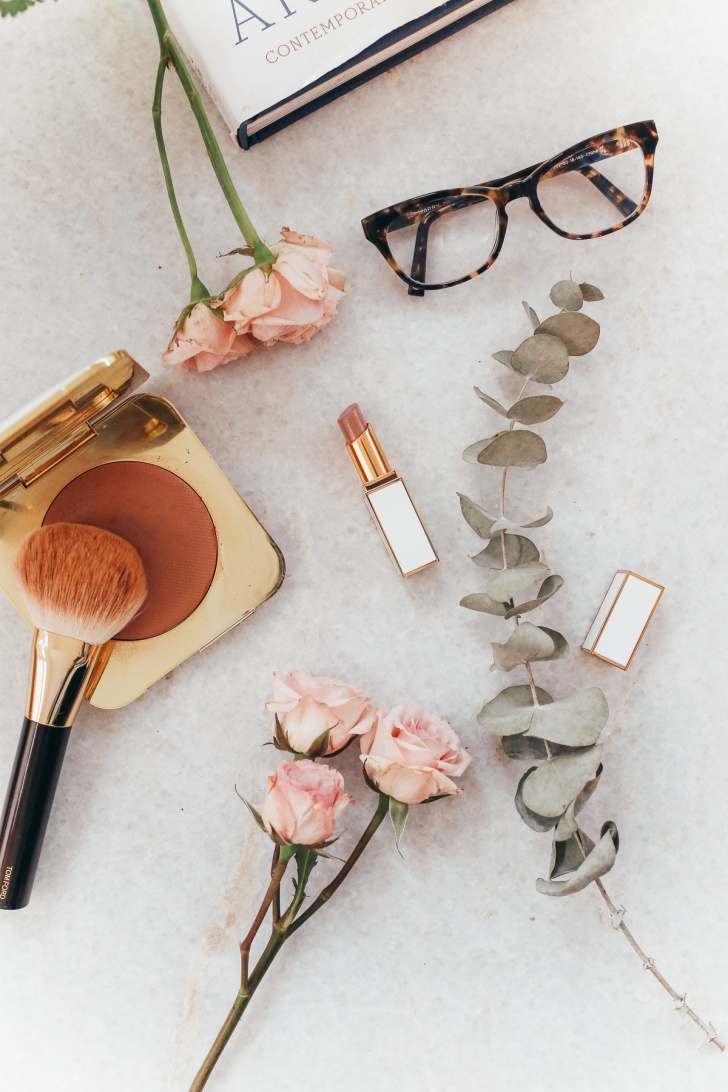 I remember my first Tom Ford Beauty purchase like it was yesterday. Alex and I were in Dallas, and I had been drooling over their bronzer – waiting to pull the trigger. I decided it was finally time, and picked up the mini size of the bronzer that day. I instantly fell in love! It lasted about two years (totally worth it!), and I just recently repurchased it in the large size. I've shared it many times on my Instagram stories, as well as here on BYOB, and always get asked, "Is it really worth it?"  My answer? YES. I didn't even really realize the answer myself until I couldn't find it while getting ready one morning a few weeks ago…I looked everywhere, and just didn't see it. I ended up grabbing another bronzer I had in my drawer and it just didn't hold a candle. While the color of the other bronzer was nice, it applied chunky. No matter how much blending I did, it didn't look as natural or melt into my skin like the Tom Ford bronzer did.
What makes it worth the price? The application. It blends like no other bronzer I've ever used (and I have tried a ton). It's so smooth that it literally just looks like part of your skin! I use the color "Gold Dust" (if you're darker than me, try "Terra") and find it to be the perfect shade for a natural sun-kissed glow.
If you do decide to finally pull the trigger like I did, I highly recommend the *bronzer brush* to go with it. It is seriously amazing! Blends the bronzer in like a totally dream.
Ever since my first taste of Tom Ford Beauty luxury, I've been wanting to pull the trigger on a few more splurge worthy beauties! I decided to hop on Bloomingdales' website (we don't have a Blooms in Austin, and I much prefer online shopping these days!) and when I saw the new Soleil Collection, I knew I had indulged in a few "treat yo self" goodies.
Hard workin' mamas (or anyone) deserve a little treat. Ya feel me?!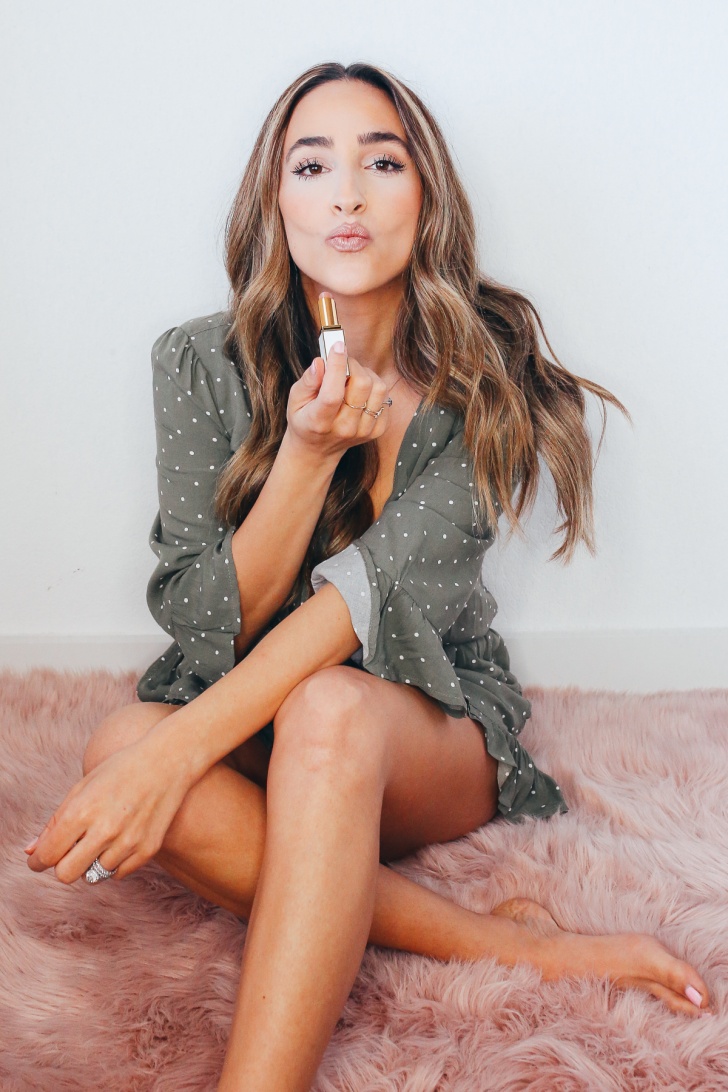 My favorite buys from the Soleil Summer collection via Bloomingdales?
The Ultra Shine Lip Color: These are creamy, dreamy, and all kinds of good! They're basically a hybrid between a lip balm, lipstick, and gloss. The best of everything wrapped up into one, extremely pretty package. My favorite colors – "Bare" (light nude – sold out, I'll let you know if it comes back), "Detectable" (the prettiest pinky/mauve/nude) and "Lavish" (the prettiest peachy color).
Illuminate Glow Stick: If you like quick and easy, this product is your new best friend. Double sided, blended, and the prettiest colors. One side is a highlight and one is a blush. If you've never tried a cream blush, it's a spring and summer must! All of the goodness of rosy cheeks, with none of the powdery finish.
Soleil Blanc Eau de Parfum: This perfume is literally the beach in a bottle! If you love the beach, you'll be obsessed with this.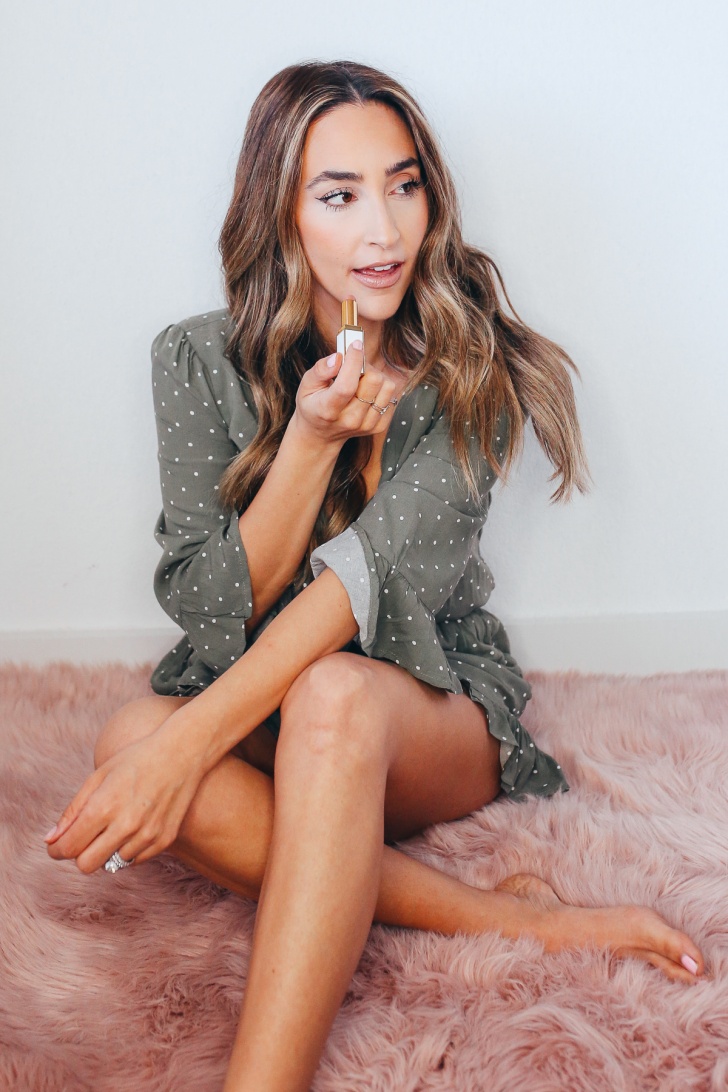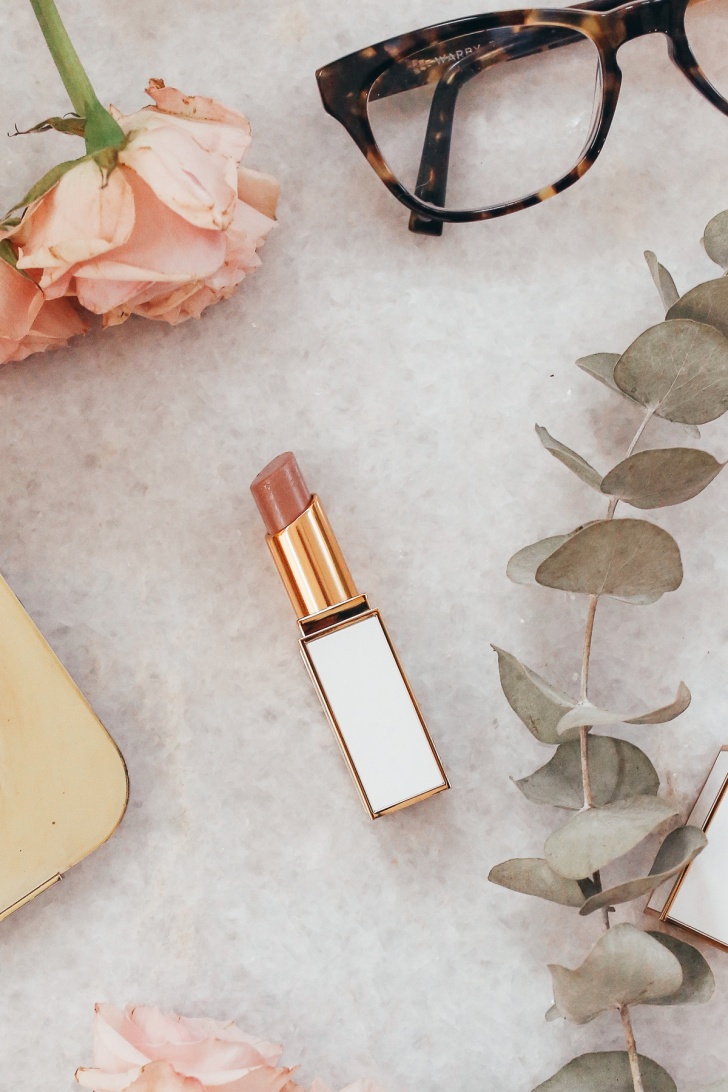 Thank you to Bloomingdales for sponsoring this post. All opinions are of course, my own.