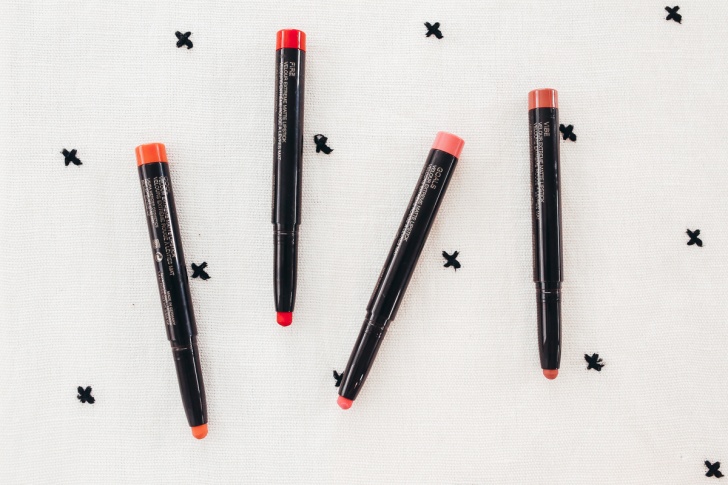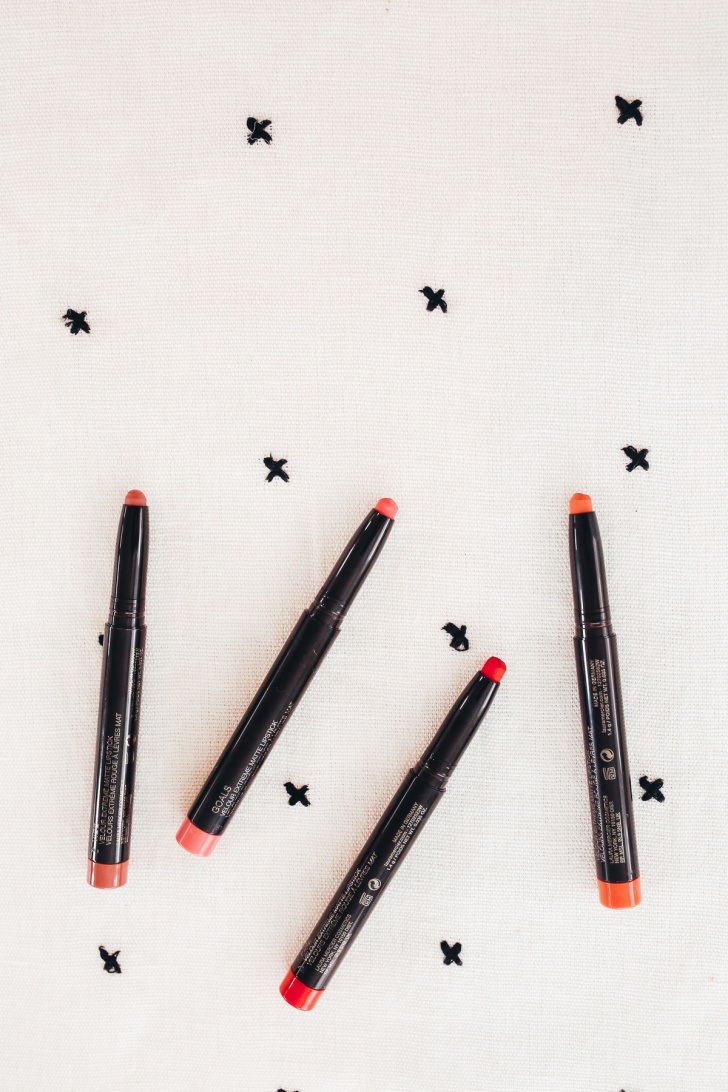 Lately, the gloomy weather has me feeling a bit 'meh, for lack of a better word. When I'm feeling 'meh' for whatever reason, one of my favorite little tips for brightening my spirits is brightening up my lips! It's amazing what a fun lip can do to lift your spirts and totally pep up your mood!
While visiting my aunt in Manhattan for my 12th birthday, she took me into Bloomingdales. Bloomindales in NYC…does it get much better as a 12 year old? I was totally mesmerized by all of the goodies and of course beelined for the beauty counters. I made my first beauty purchase of all time that day. These days, I'm much more of an online shopping kind of gal. So, I popped over to their site and ordered some goodies that way.
These Velour Extreme Matte Lipstick's quickly become my favorite buy. The name describes them perfectly, they're matte but instead of being drying (like most mattes), they're velvety and creamy. Basically, they're a total dream!
As far as nudes go, I love a good glossy lip, but when it comes to fun colors, I tend to stick with mattes! There's something about a colorful matte lip that just looks cleaner and has less of a tendency to bleed and look messy throughout the day.
If you're in the market for fun spring colors, here are my three current obsessions!
What are you favorite bold lips for spring?
Thank you to Bloomingdales for sponsoring this post. All opinions are of course, my own.