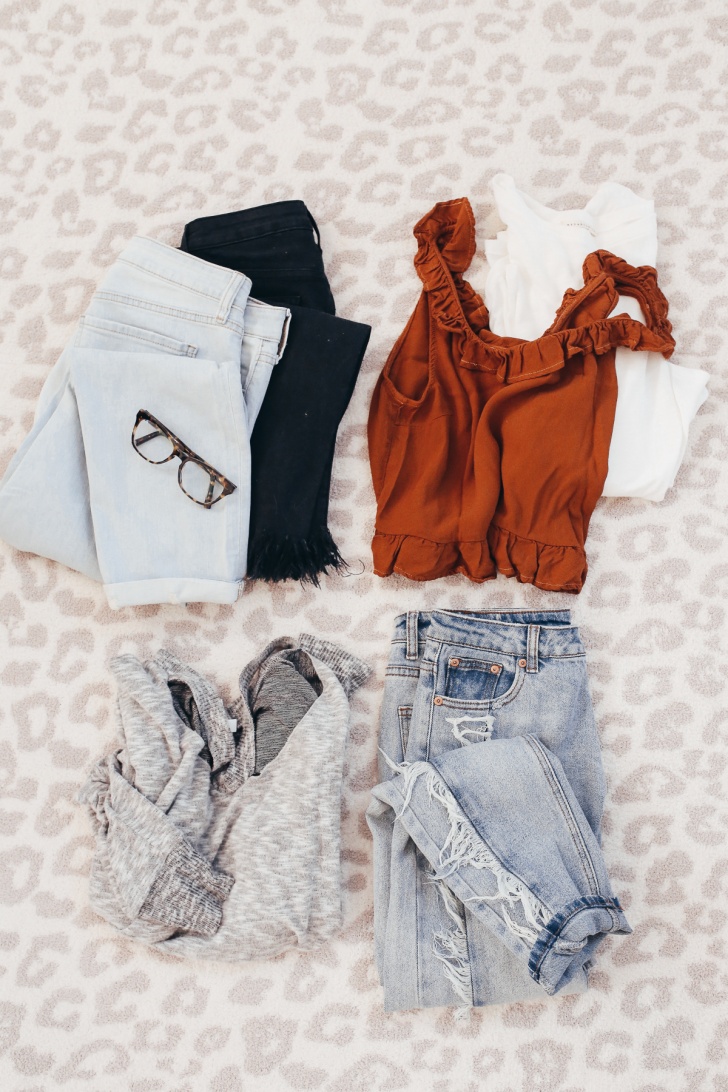 Don't you love those friends who always seem to have the best finds? My college girlfriend, Sabrina, told me about Wear NYLA a few months ago and I've been excited to share it with you guys ever since. I started by trying a sweater of theirs because it had zippers and was nursing friendly and since then, I've grown my collection to about 9-10 pieces and love each of them. It's safe to say that Wear NYLA is a total new favorite of mine. The pieces are so cute, prices are ridiculously affordable and quality is amazing. The girls behind Wear NYLA handpick (and try on) each piece to make sure the quality is spot on and it definitely shows.
One of the things I've been most impressed by and excited to share? Their denim!! I now own three pair and can not believe how great the fit and quality are for the price point. I'm typically a designer denim girl (because, quality) and have been pleasantly surprised by all three pair I own.
Since they're a new, up and coming boutique they do have a limited stock, so if you see something you love, grab it asap! If you do miss something you really want, they have an awesome feature of their site called "request a size".  Basically, if a piece sells out of a size you really want, you can let them know by requesting it. They are really quick at restocking items and if the product is available they can get it in your size.
The Wear NYLA babes were sweet enough to give me a discount code for BYOB readers (yay!!) – You can use code COURTNEY15 for 15% off your whole order!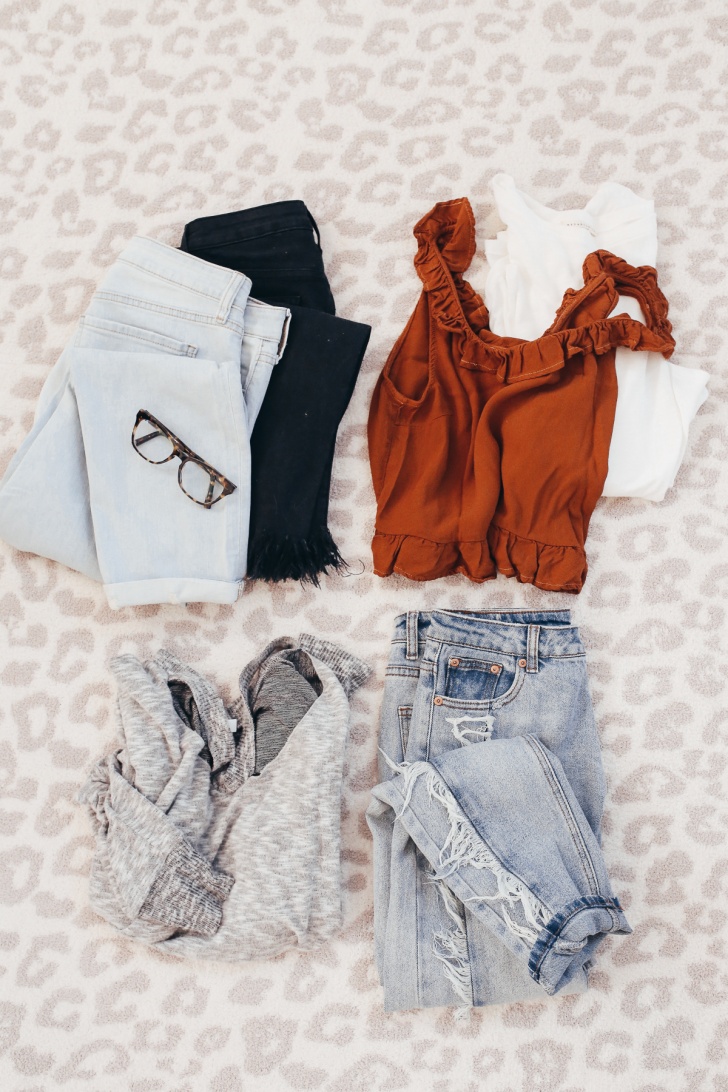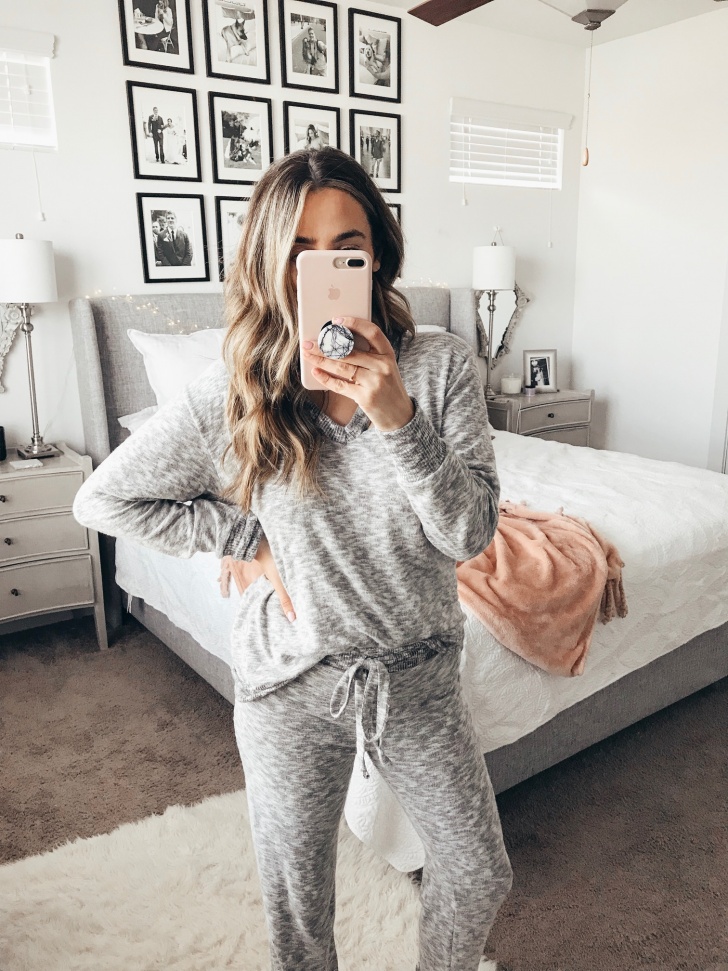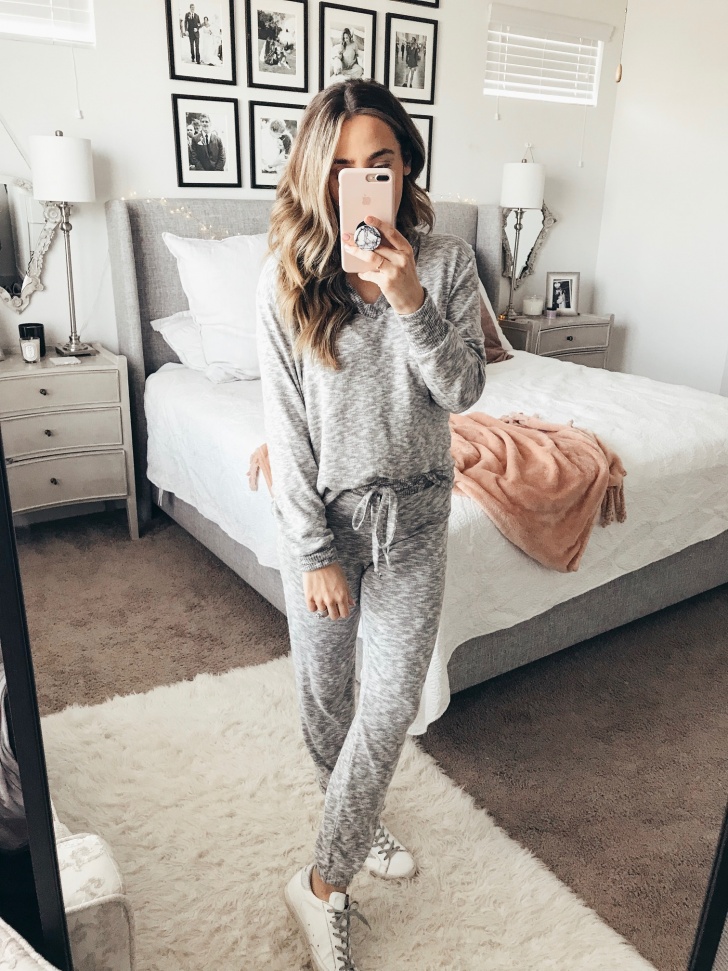 I have been LIVING in this set the past few days! It's ridiculously soft, cozy and basically my dream outfit for hanging around the house with Kins and even running errands. Trust me, you need this in your life.
Shop: Pull over / Joggers (I'm wearing my normal size small in both)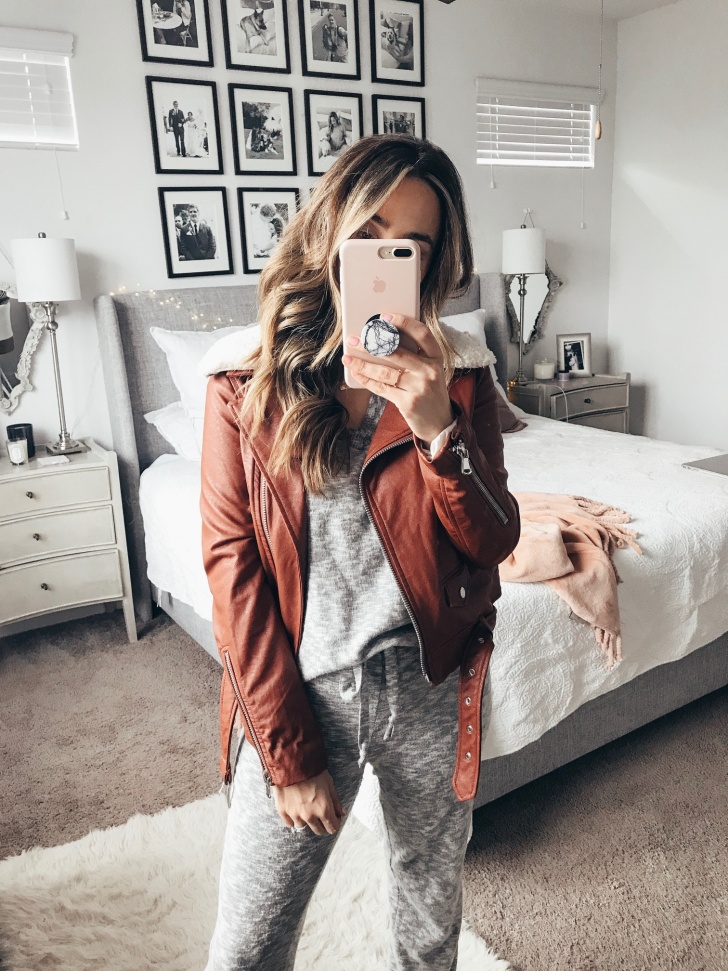 You guys…this is my new favorite jacket. The collar is detachable. How cool is that? I love wearing it casually, over denim and a tee or even workout clothes. I had a few errands to run after a workout recently and I threw this over my leggings and it was perfect. Throwing a jacket like this over workout clothes is a great life hack for looking more put together in seconds.
Shop: Jacket (I sized up to a medium, so I can wear it as a layering piece)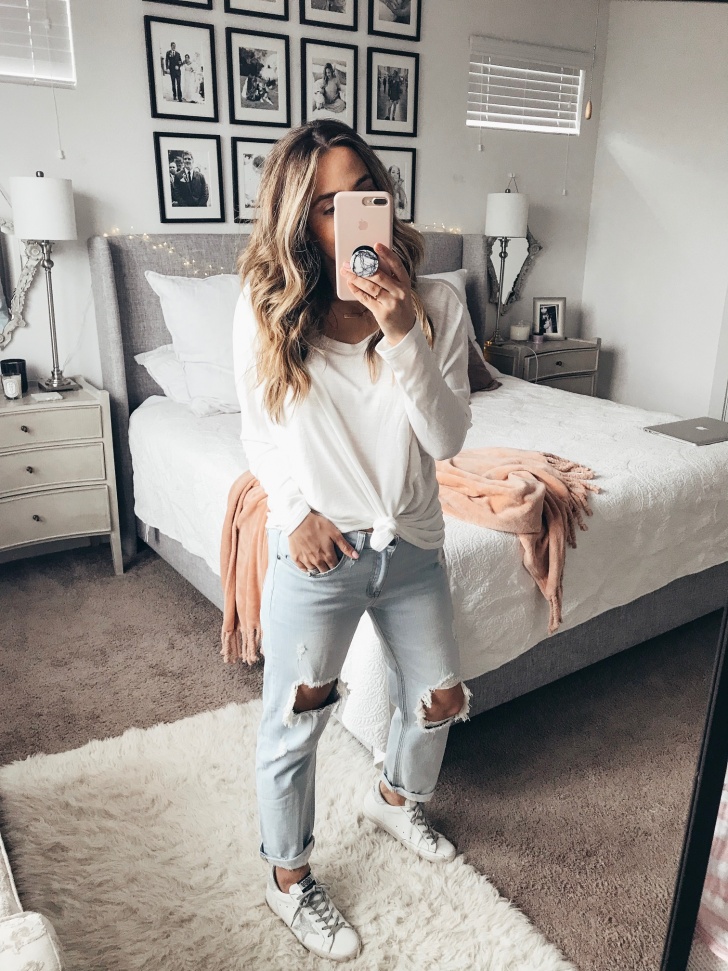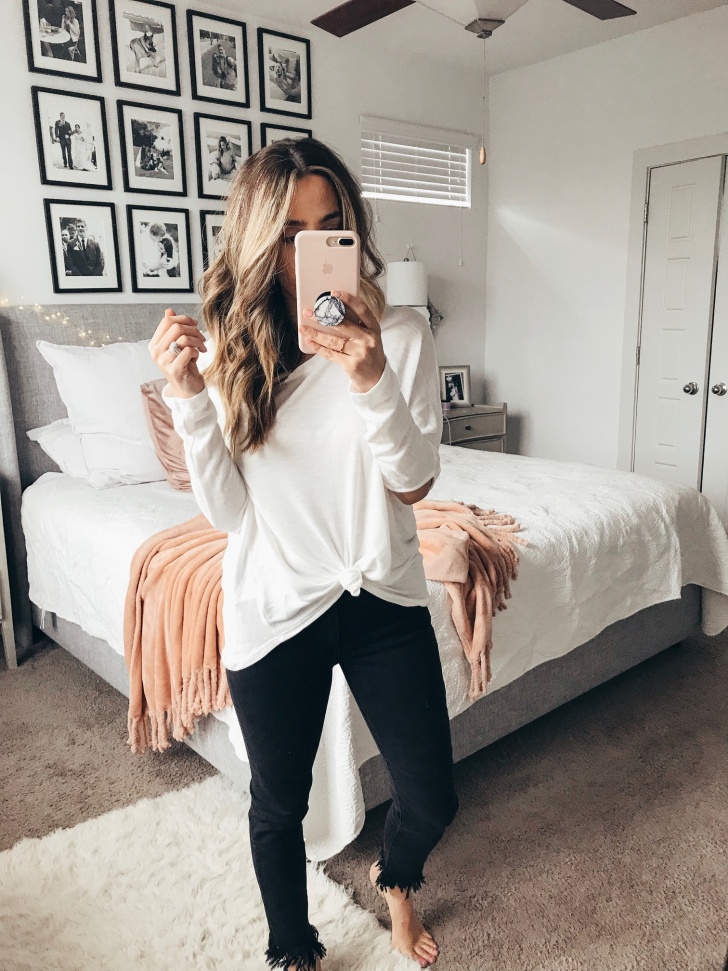 As I mentioned earlier, I am totally impressed with Wear NYLA's denim. I'm really picky when it comes to denim and these are amazing for the price. I have been wearing the lighter, distressed pair on major repeat and literally can't believe they are $50! Now on to this white tee – how good is this shirt?! It's super soft and has cute little elbow cut outs.
Shop: Light denim (I tend to be between sizes 26-27. I went with a 27 for a oversized, boyfriend fit)/ Black denim / White tee (I sized up to a medium for an oversized fit).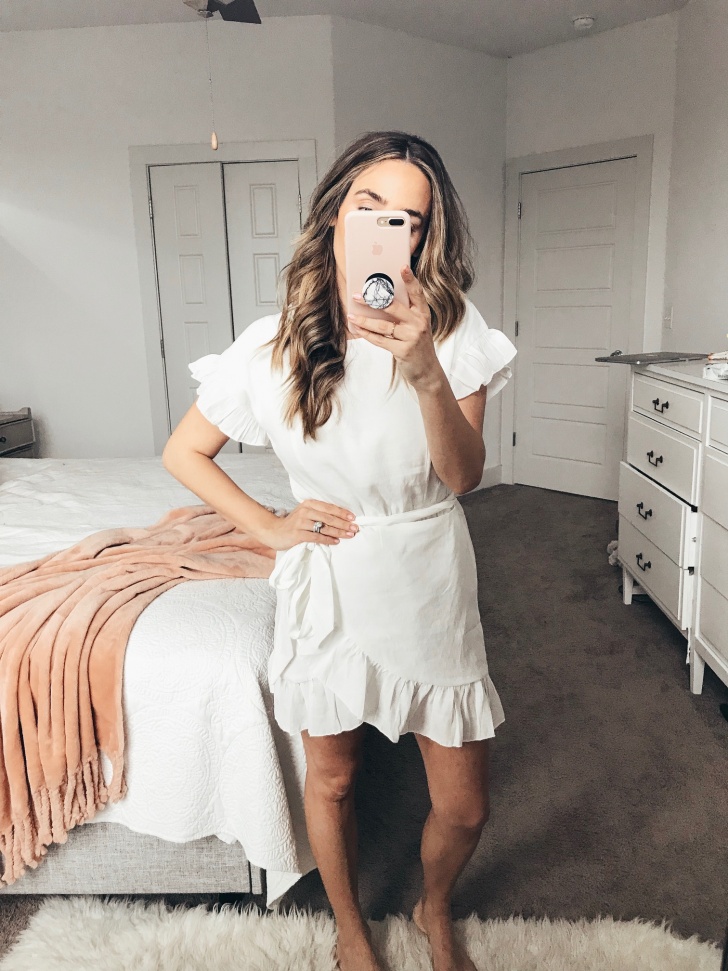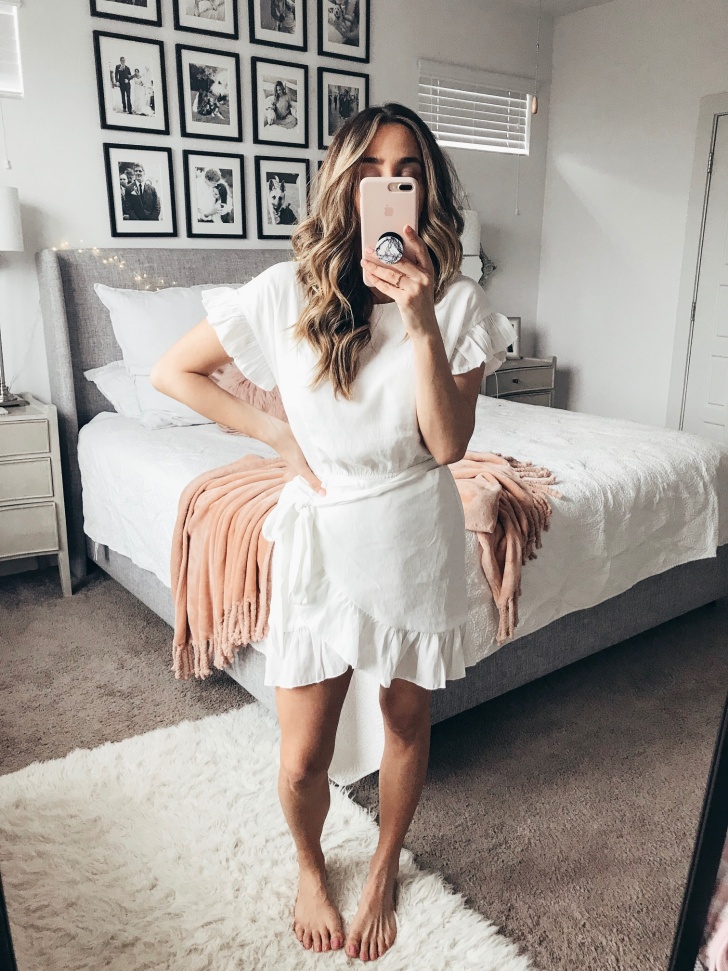 I love a good white dress! The ruffle details on this beauty are so cute for spring snd summer. It is on the shorter side, so if you're on tall just a heads up (I'm 5'3 for reference).
Shop: White dress (sized up to a medium)
I have a feeling that things are going to sell out super quickly, because it's all so cute and the price point is amazing! So, don't forget about the "request a size" button (it's right under the "add to cart"), if something you want sells out and hopefully they can get it in for you.
Ps. They get new pieces everything Tuesday and Thursday, so don't forget to stalk their site and IG for new goodies.
Thank you to Wear NYLA for sponsoring this post. All opinions are of course, my own.