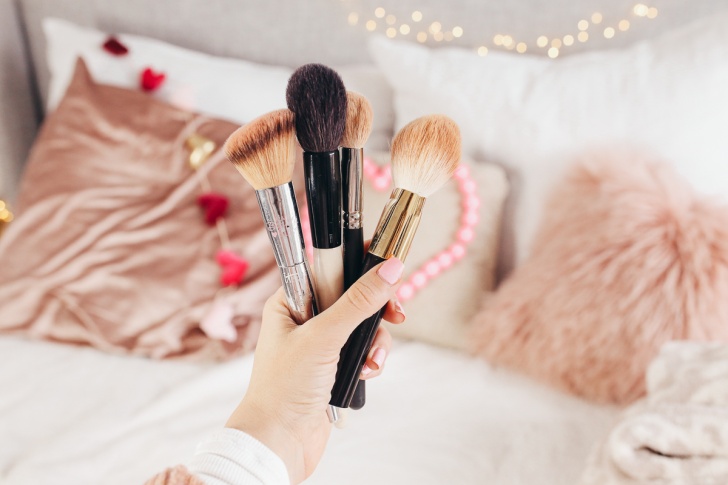 I've spent way more money than I'd like to admit testing (some were total fails) makeup brushes. I started my collection a few years ago, and quickly realized that not all brushes are created equal. I used to wonder if brushes really made a difference, and I am here to tell you that they do! I've narrowed the list to just the best of the best that I find myself reaching for on the daily, the real MVPs that I think are totally worth investing in. Also, I just want to say that while some of these are pricey, they will last you YEARS. If you're a babe on a budget, think of these as a collection. Start with one and add when you can!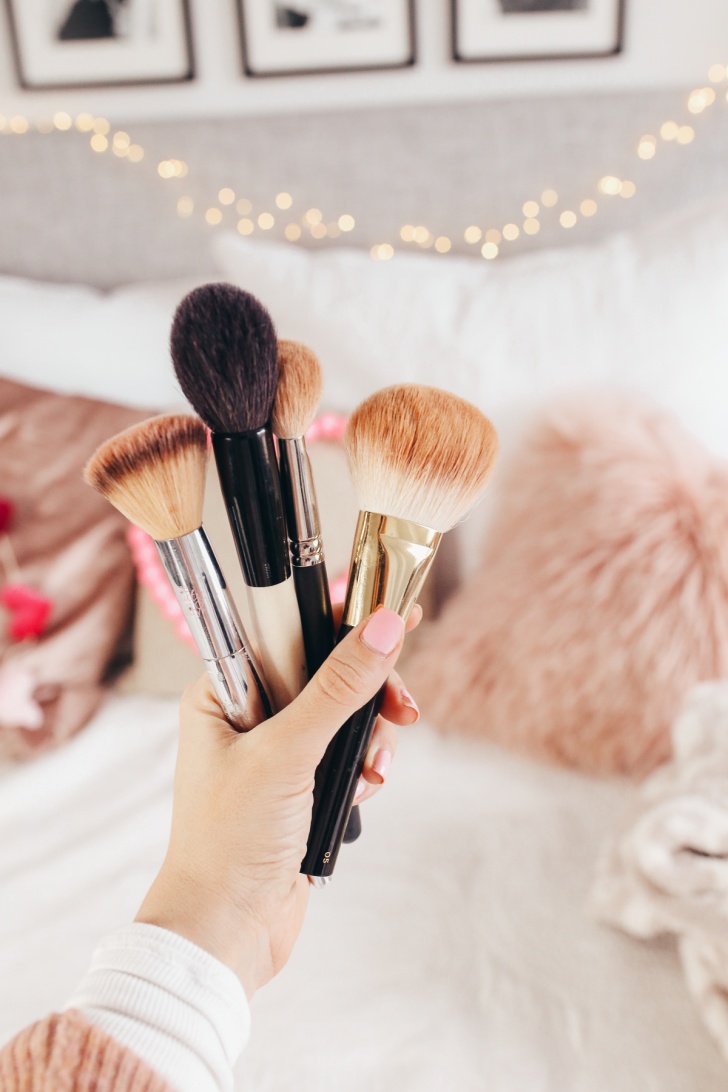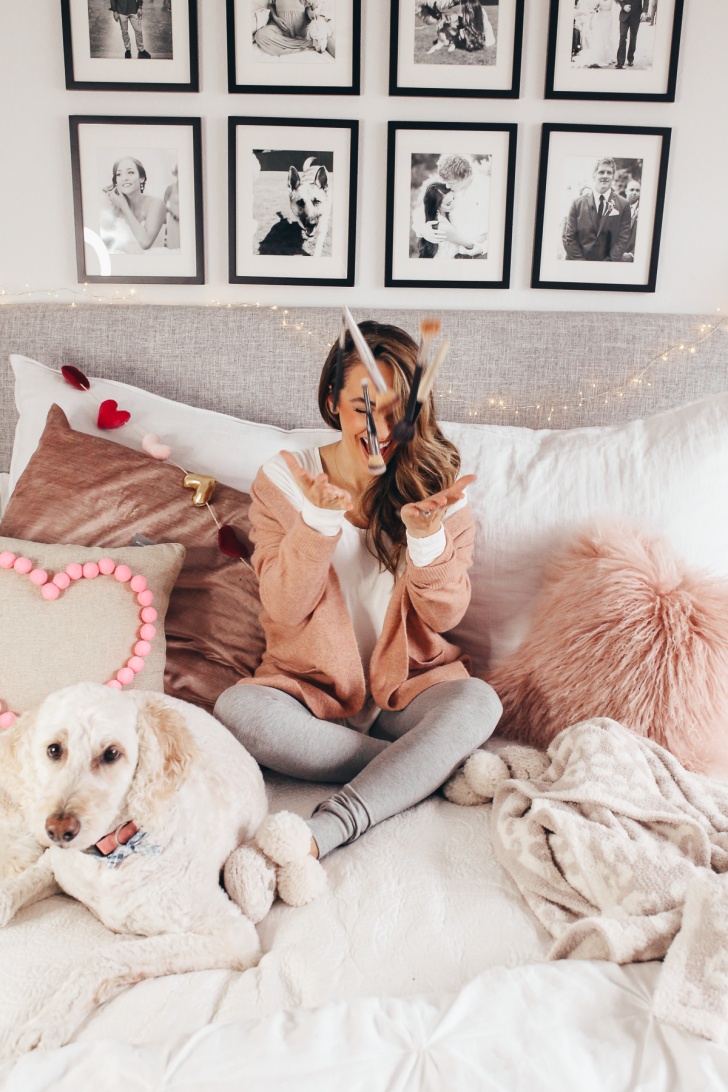 #1 BRONZER BRUSH
Ahhh the Tom Ford bronzer brush. This beauty is pricey, but worth every penny. It blends bronzer unlike any brush I've ever used. No patchiness etc. A few days ago, this brush was downstairs so I reached for my old favorite, and I could tell a HUGE difference in application.
#2 DUAL ENDED FACE BRUSH
I find myself reaching for this brush more and more lately because it's just so easy! I like to apply my under eye corrector (post coming soon!) with the smaller end and my CC creams with the larger one.
#3 BLUSH BRUSH
This brush is super soft and pretty dense so it picks up blush pigment really well – and applies it beautifully!
#4 POWDER BRUSH
I bought my first Bobbi Brown brush in high school, and I still have it (I'm 30 if you're new around here), so I can totally attest to how long these brushes last. Out of all of the Bobbi brushes I have, this one is probably my favorite. It applies just the right amount of powder without caking it on.
#5 LONG BRISTLE FACE BRUSH
This little baby is a really unique and has recently become a favorite of mine. It's a good multitasker that you can use a bunch of different ways! Since the bristles are so long, it applies product really lightly. I love using this on products that are really pigmented – bronzers and blushes that tend to go on heavy!
#6 CONTOUR BRUSH
The perfect contour brush! It's small enough to fit right under your cheek bones and sculpt, and the angled edge helps it blend everything out like a dream.
#7 THE BEAUTY BLENDER
If you don't own a beauty blender, stop everything you're doing, order one NOW, and thank me later. It's gotten to the point where I literally can't do my makeup without this beauty! I use it to apply: my foundation (sometimes I use the aforementioned brush), my concealer, the powder under my eyes, and any kind of cream contouring or blush. I use it damp – put it under the sink, get it wet and then squeeze it out in a hand towel. Since it has no edges, it blends creams and liquids seamlessly. Basically, it's a total must!
#8 FLUFFY EYE BLENDING BRUSH
This is by far my most used eye shadow brush. I like to keep things pretty simple as far as eye shadow goes and this brush always comes through for me. It buffs out crease colors really well, and gives a really blended and natural look!
#9 SMALLER EYE BLENDING BRUSH
If I'm going for something a bit smokier, I'll reach for this brush. Think of it as the little brother to #8. Perfect for blending and buffing, but smaller and with shorter bristles, great for packing on pigment.
#10 EYE SHADER BRUSH
The best brush to pack pigment onto the lid. I also love using it to highlight under the brow-bone and inner corner of my eyes!
Honorary #11 is definitely the Sigma Flat Top Kabuki Brush! If you are a brush girl (rather than beauty blender), this brush applies foundation like a champ! If you are in the market for a brush set and don't want to spend a lot, Sigma is the place to go. You can use code COURTNEY10 for a discount!
If you're looking to start a brush collection, I hope this helps narrow things down for you! What are you favorite, can't live without brushes?