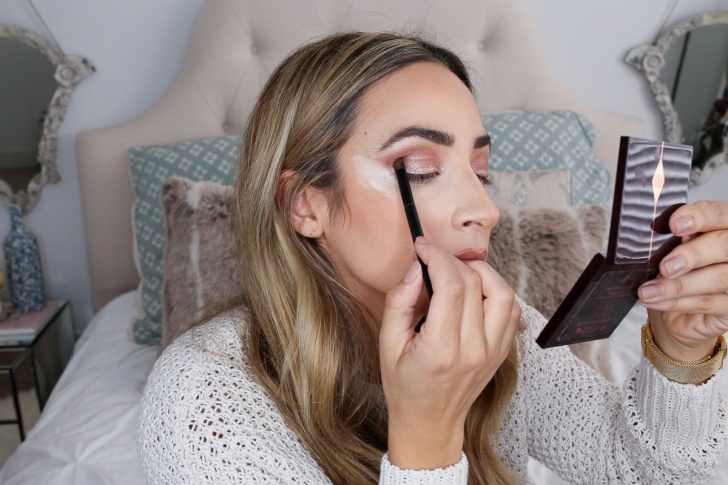 One of the most commonly asked questions I get has to do with eye colors and how to know what will flatter each one! So, I thought it would be fun to put together a little guide of the most flattering shades and product recommendations for each eye color. This guide is designed to really help make your eye color pop and live it's best life!
All of the following favorites can be found at my go-to destination for all things beauty (and style), Nordstrom.
Brown Eyes
Growing up, I always wanted colored eyes, but over the years I've grown to truly love my brown eyes! Brown eyes are especially fun to do makeup on, because you can pretty much wear any color! As you guys probably know if you have been following for a while, on a day to day basis, I typically just throw a little bit of bronzer in the crease, but when I want to amp it up, I love bronzey colors, grey's and cranberry tones. This quad in "Vintage Vamp" and "The Dolce Vita" are a few of my favorites!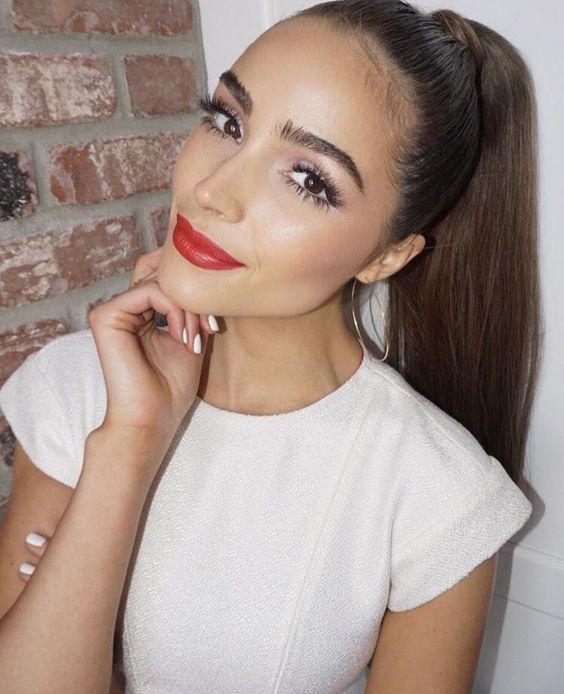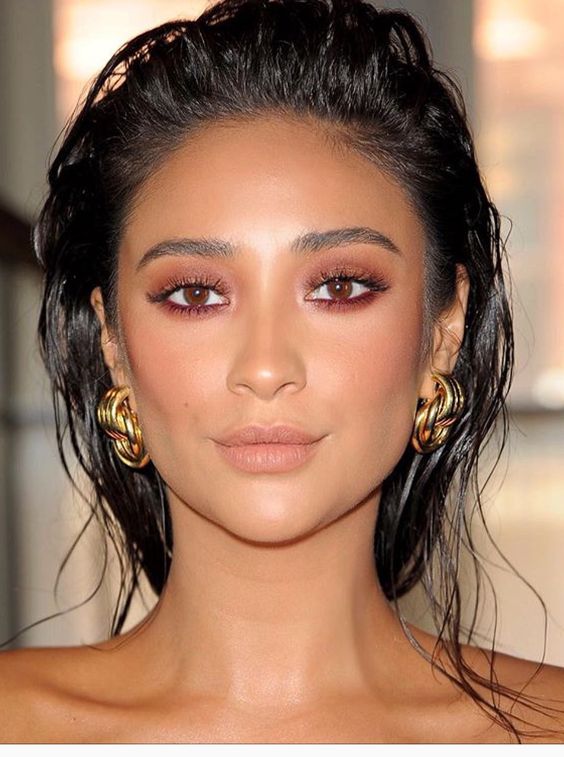 Green Eyes
Purples and golds! Both of my best friends have green-ish eyes and every time I do their makeup, I reach for purples because they really make green eyes pop. When it comes to what shade of purples, something like this quad in "Glamour Muse" is perfect. Golds are also beautiful on green eyes, because they bring out any hint of golden within the green! So, depending on what color of green your eyes are (more blue/green or more golden green), both purple and gold are great options. If you like to keep things natural, a good way to still make your eyes pop is to ditch the shadow is to throw a little bronzer in the crease or just stick with natural brown hues and go with a deep violet liner instead. That way you have just enough to make your ryes stand out, but it's subtle enough that people may not even notice it's purple. My favorite liner to do this trick with is this one by Charlotte Tilbury in the color "Elizabeth Violet". If you want a more smudged out lined look, this shadow stick in "violet plum" is beautiful!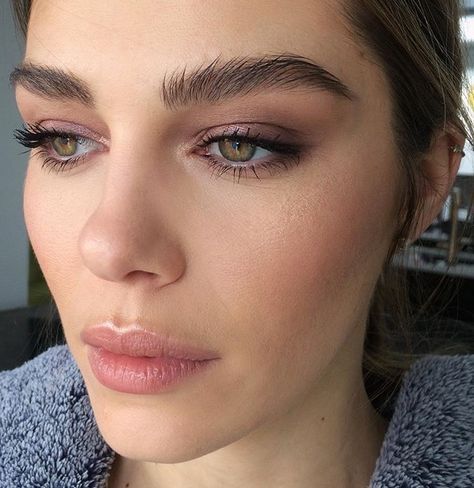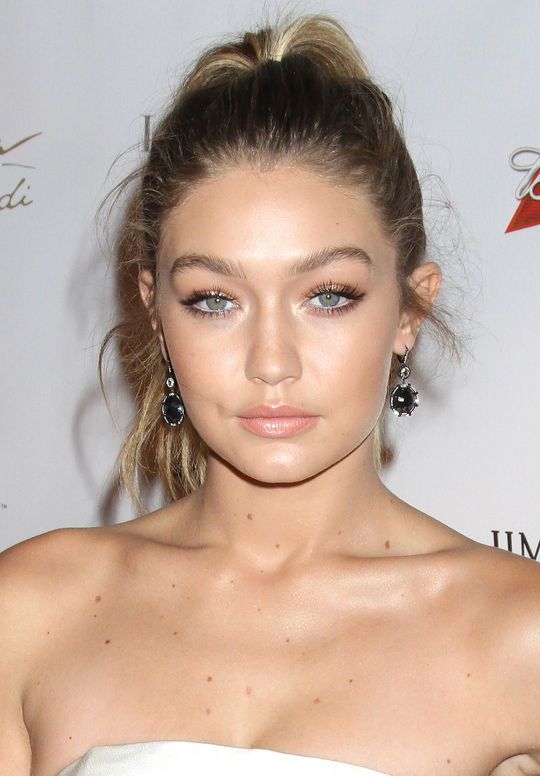 Blue Eyes
Ahh, how I love blue eyes. Blue eyes are some of my favorite to do makeup on because they're just so easy to make pop. When it comes to baby blues, warm hues. Think oranges, golds and bronzey colors. This palette is the blue eyed babes best friend! Literally every single color in here will flatter baby blues. If you aren't a fan of palettes and want to keep things super simple, use this warm bronzer in your crease and all over your lid!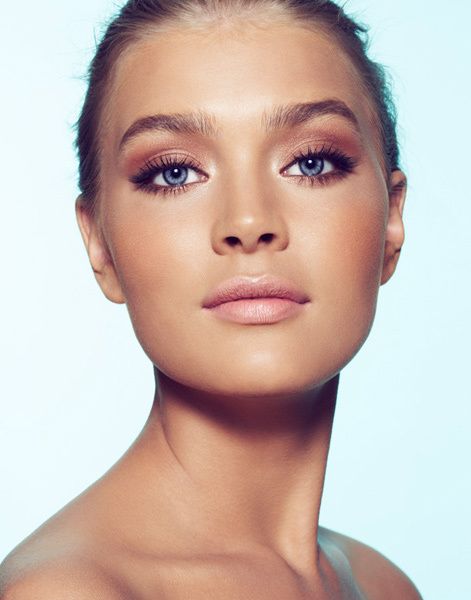 Hazel Eyes
If you have hazel eyes, purples (like this one in "Hypnotic") and yellow based gold (like this one in "Sand Glow") will look beautiful on you! If you have hazel eyes, think about using colors that will draw out whichever color you want to accentuate. Purple hues will green out the greens and yellow/goldens with highlight the honey tones. Smudging out some black liner is also a great way to really make hazel eyes stand out! My favorite black liner to smudge is this one. You could even combine two of these and do a light lavender eye with smudged black liner to really have a powerful effect (see photo of Mila Kunis below for inspo).
Grey Eyes
I wanted to add a quick note about grey eyes, because I had a few requests! First of all, if you have grey eyes…that's amazing! Now that we've gotten that out of the way lol, we can get on to the colors that will be the most flattering. For all my grey eyed babes, you can treat your eyes like they're light blue or green (see above colors). If you like a monochromatic look, taupes and silver toned grey look beautiful on grey eyes.
Thank you to Nordstrom for sponsoring this post. All opinions are, of course, my own.