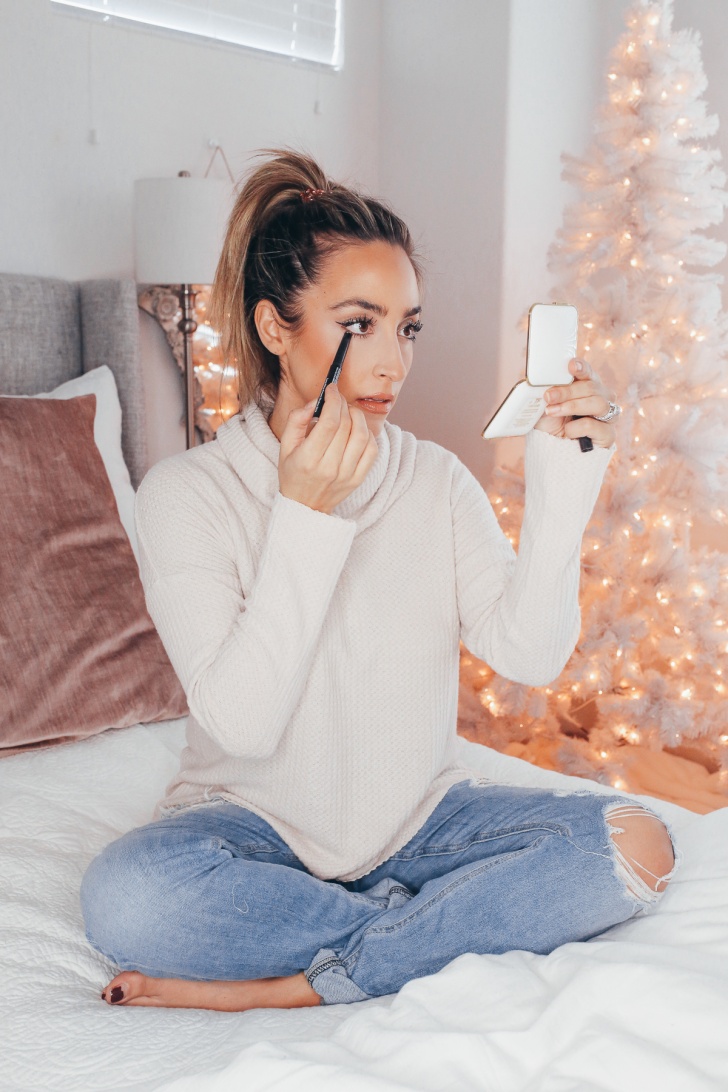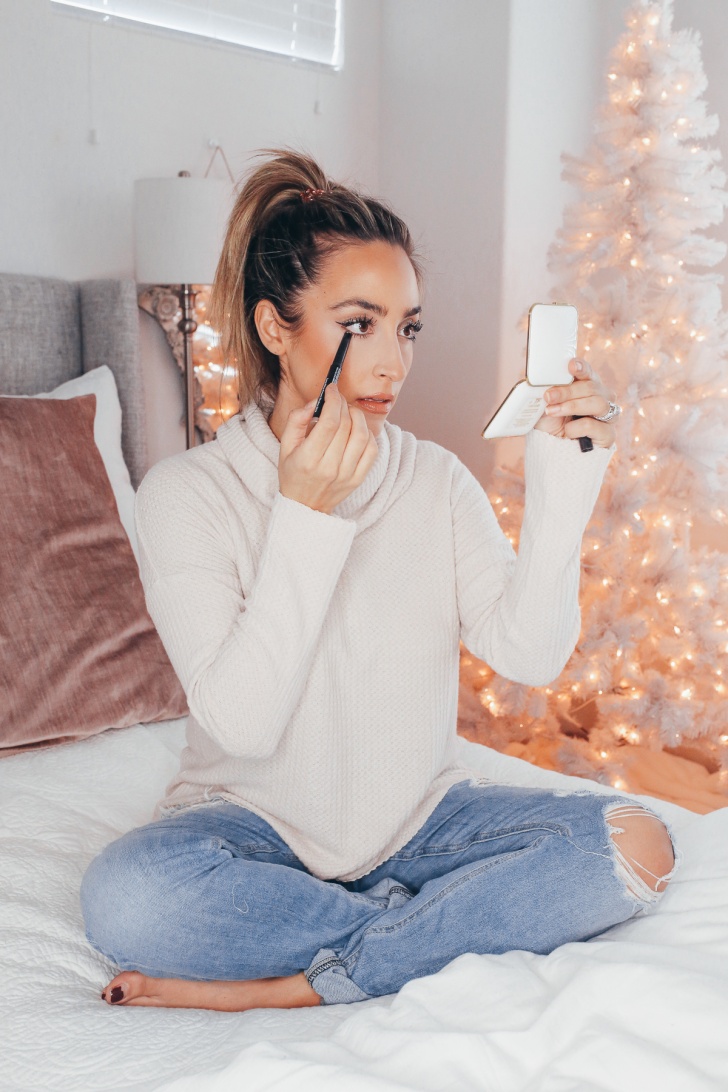 The holidays are the perfect time to add a little sparkle to your beauty routine! Whether you've got a slew of holiday parties lined up or you're staying cozied at home with family like me, it's always fun to amp it up a bit!
If you're anything like me, you want to feel festive and pretty without spending hours getting ready because really, who has the time?! So, the best part about this holiday eyeshadow look? It's literally so easy and quick (three steps!), that anyone can do it.
Step 1 // Warm up the crease
Step one is something that I do pretty much every single day — add a little bronzer to your crease! This bronzer is my favorite, I also use it on my face. I use the color "Gold Dust" for those of you who have asked. 
Step 2 // Add the sparkle
Here's where it gets good! I take this long-wear shadow stick in the color "Goldstone" and apply it all over my lid. I literally just color it right on! This stick is the most beautiful shade and one of my all-time favorites. It's actually kind of hard to explain the coloring, but it picks up hints of whatever shade of clothing you are wearing! Nordstrom is currently price matching, (just one of the many reasons they are always my first stop for holiday shopping) so it's currently 15% off!
Also, a little side note…when they say long-wear, they mean long-wear! It stays on all day (or night), doesn't budge and because it's a shadow stick instead of a loose pigment, it also has zero fall out! I actually tried to wipe the swatch off of my hand after Alex and I shot these pictures, and I had to whip out the coconut oil because it wouldn't budget with soap and water!
Step 3 // Top it off
I finish off the look with my signature winged liner, and plenty of mascara! If you haven't pulled the trigger on the eyelash primer I swear by, now's the time because it's also 15% off. It's one of those can't live without products for me, so whenever Nordstrom runs any sort of price match, I make sure to stock up!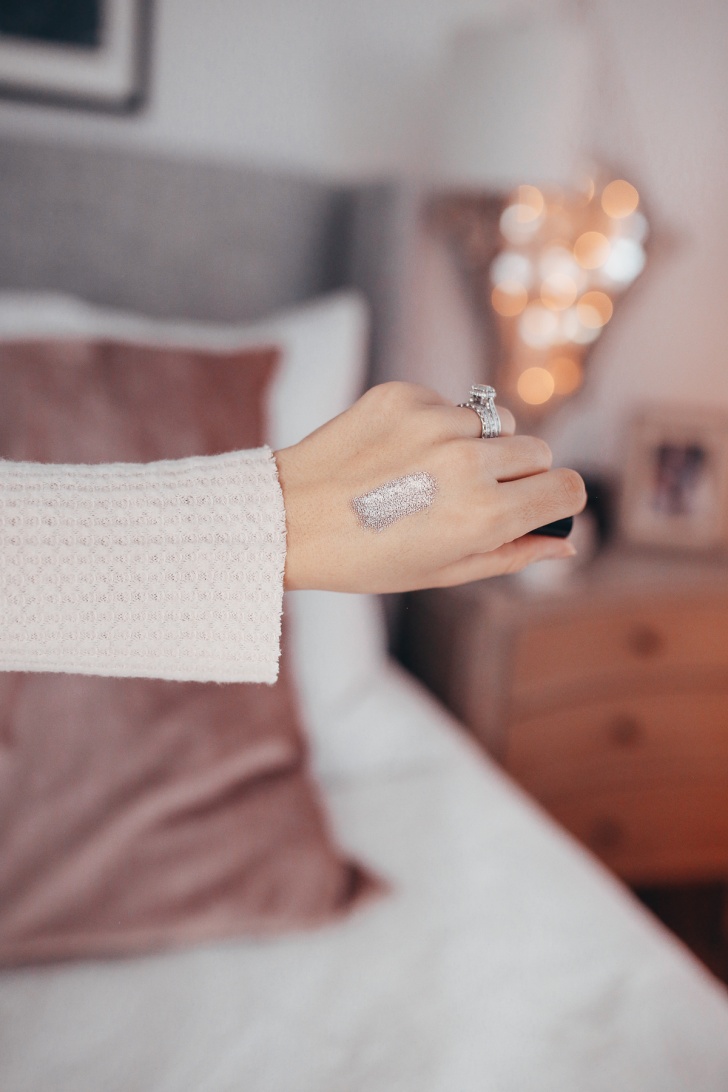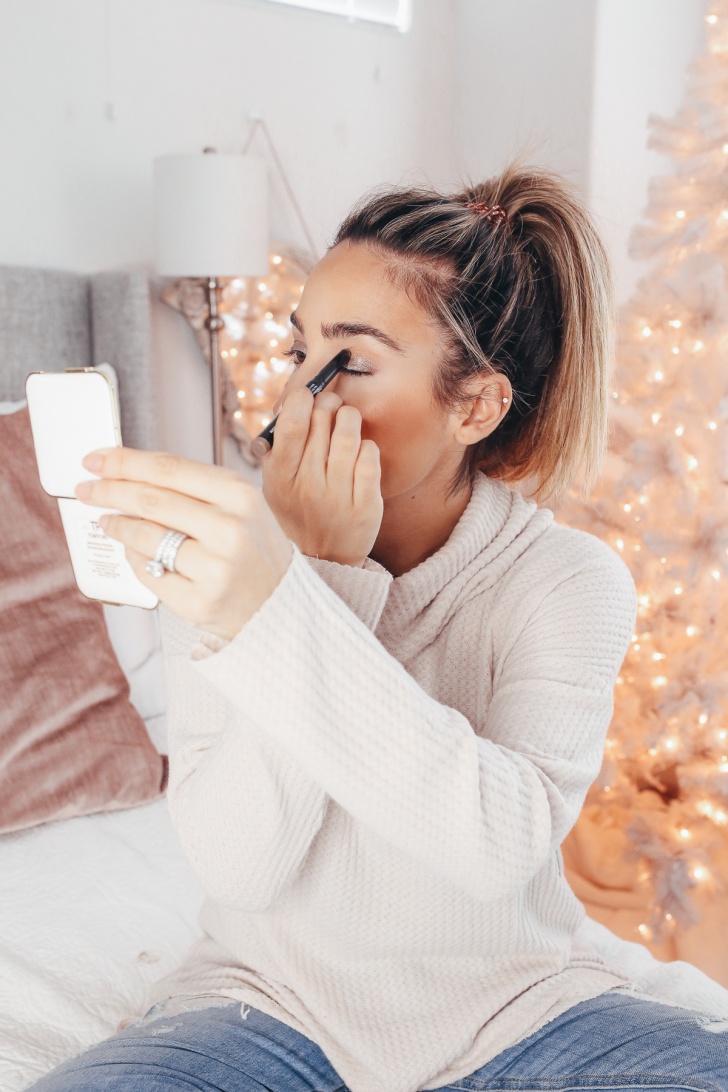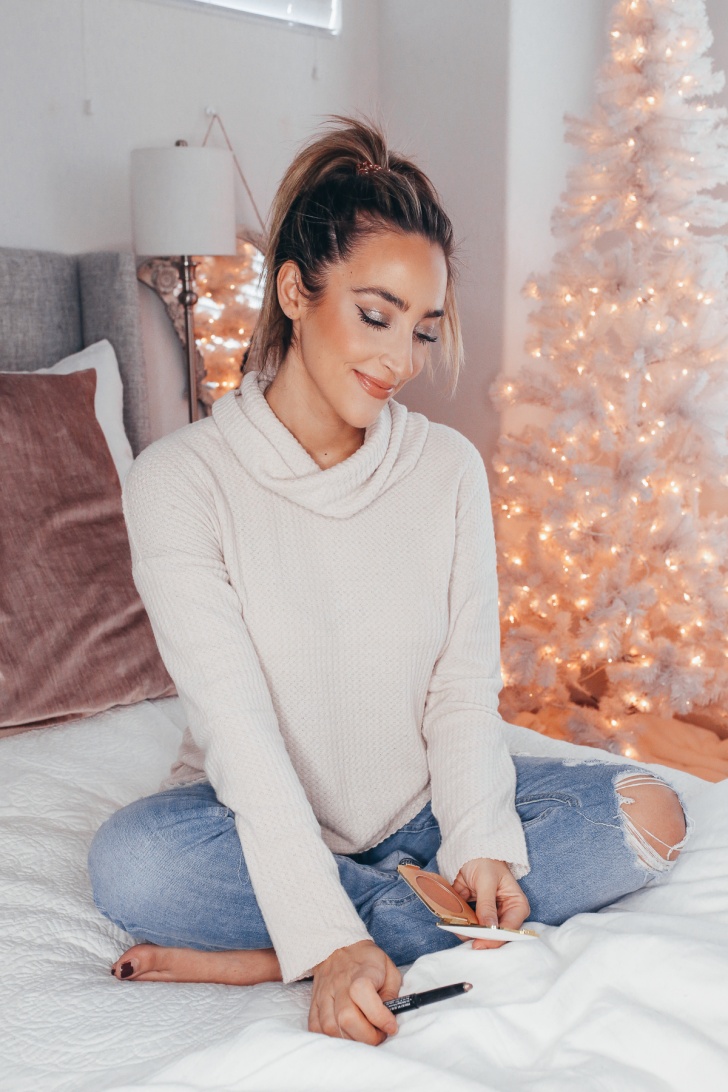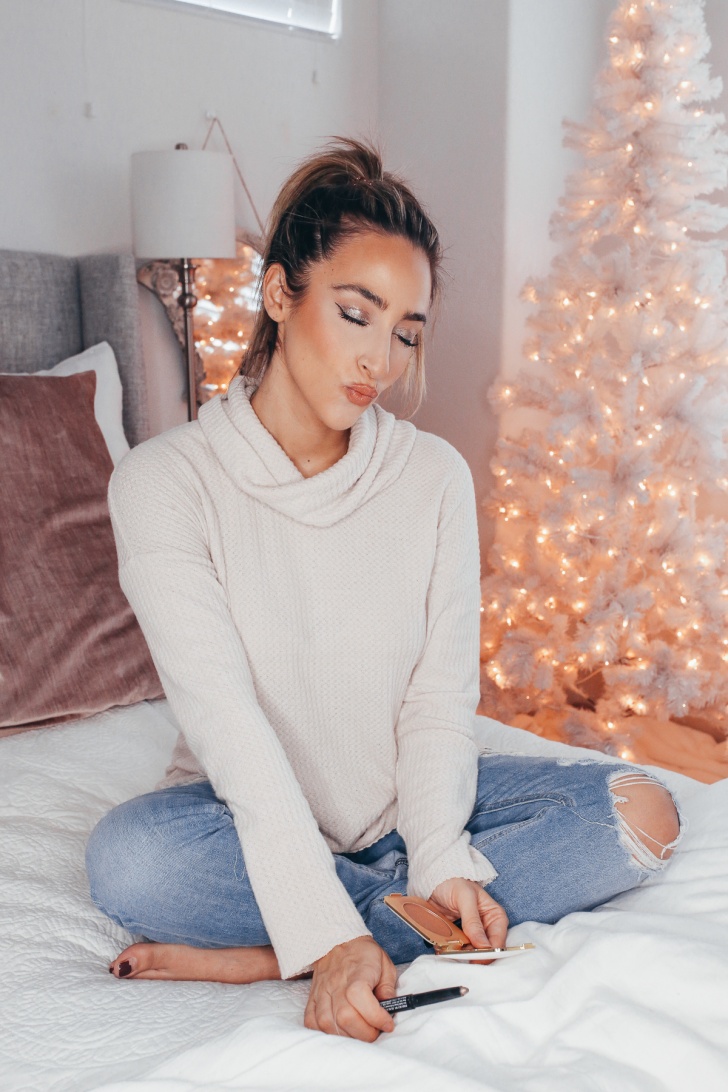 Thank you to Nordstrom for sponsoring this post. All opinions are of course, my own.