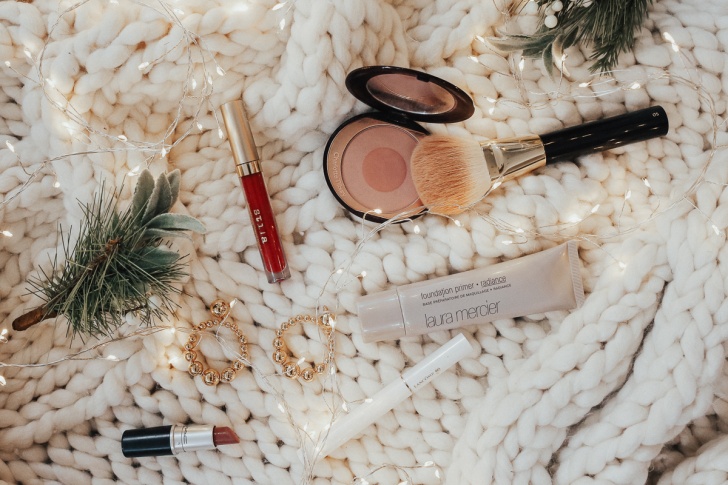 Our house is dripping in twinkle lights, Kinsley is wearing her Christmas pjs, I've made about 5 too many hot chocolates this week, and I am officially in the spirit!
As I was getting ready to film the holiday mens gift guide with Alex a few days ago, I did what any holiday loving girl would do and reached for my favorite red lip (duh!). Immediately after applying it, I remember how much I LOVED this particular shade of red and it got me thinking – there are a few staple items that I reach for time and time again during the holidays.
So, I've rounded up all my favorites via my go-to holiday destination, Nordstrom, and put together a list of must-have beauty favorites that every girl needs this season.
I hope these must-haves will help you get ready for every occasion this season! What are your favorite holiday go-tos?
This post is in collaboration with Nordstrom, all opinions are, of course, my own.