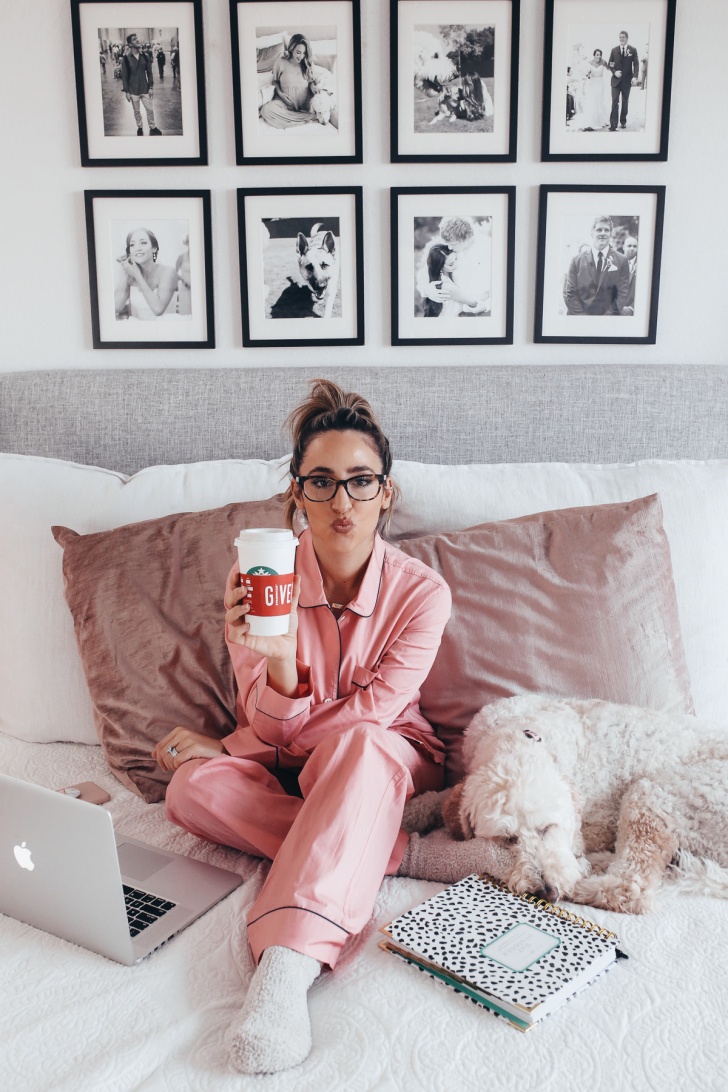 Today's the day babes! Black Friday is a finally here and you couldn't pay me to step foot inside a store today! Does anyone else avoid crowds at all costs? So, instead of braving the masses, per usual, I'll be taking full advance of the below sales from our extra cozy couch, candle lit, chai in hand!
In efforts to make things as easy as possible for you, I've rounded up all the best sales, codes, my picks and shared sizing on pieces I have and love. I hope this post makes your shopping day a little easier and a lot more successful. Enjoy!
Click any of the following stores or items to shop. 
These are my current favorite pair of denim! If you're in between sizes, I would probably go down. I also have and really love these bootie for everyday and they just got marked down EVEN MORE! My other shoe obsession are these loafers. They're hands down the softest, most comfy shoes in my closet and are marked down 46% off!! So, you better bet I just picked up another pair and while I was browsing Vince, I fell in love with these shearling lined slip-ons! Our STROLLER just got marked down 20% and we love it. I can't recommend it enough!

I recently snagged these blush/mauve joggers and have been wearing them on major repeat lately (they run TTS). I also can't recommend these grey joggers enough! They are super soft and comfy, and just a total dream to wear. They run TTS, I have them in both colors – they're that good. This long sleeve waffle shirt is also a must, and comes in a bunch of colors.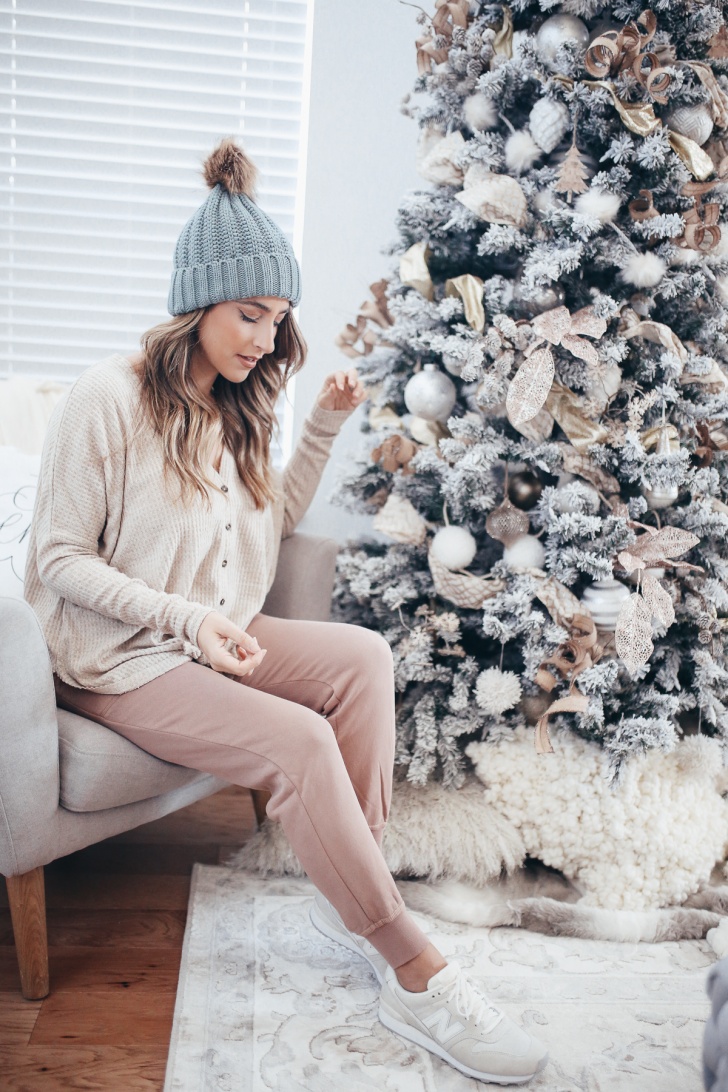 The 50% off is still going strong and I've added a few more picks for you. I've had this sherpa lined cardi for a few weeks, and I can't stop wearing it! Trust me, you will never want to take this thing off haha (run TTS). I'm also obsessed with these plaid PJ's for the holidays! I ended up going with my normal size (small) in the pants, and sizing up to a medium top for a more oversized fit and feel. Personally, I just snagged this sherpa lined parka in the camo color and picked up TWO sherpa pull-overs (I sized up two for the pull-overs and got a size L for an oversized feel). These high-rise black skinnies (distressed at the knee) are my pair I own and on sale for $44!! The fit is so great on these that just picked up a few more washes. They do run TTS and I got a short (I'm 5'3 and they are perfect!).

A few things I snagged for Alex (shhh)!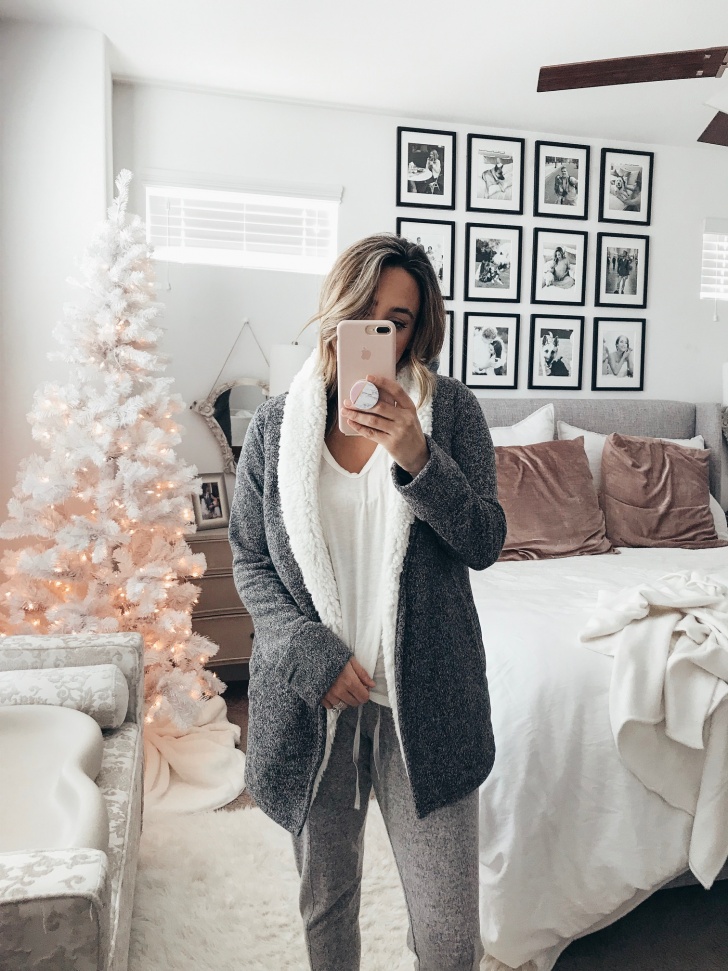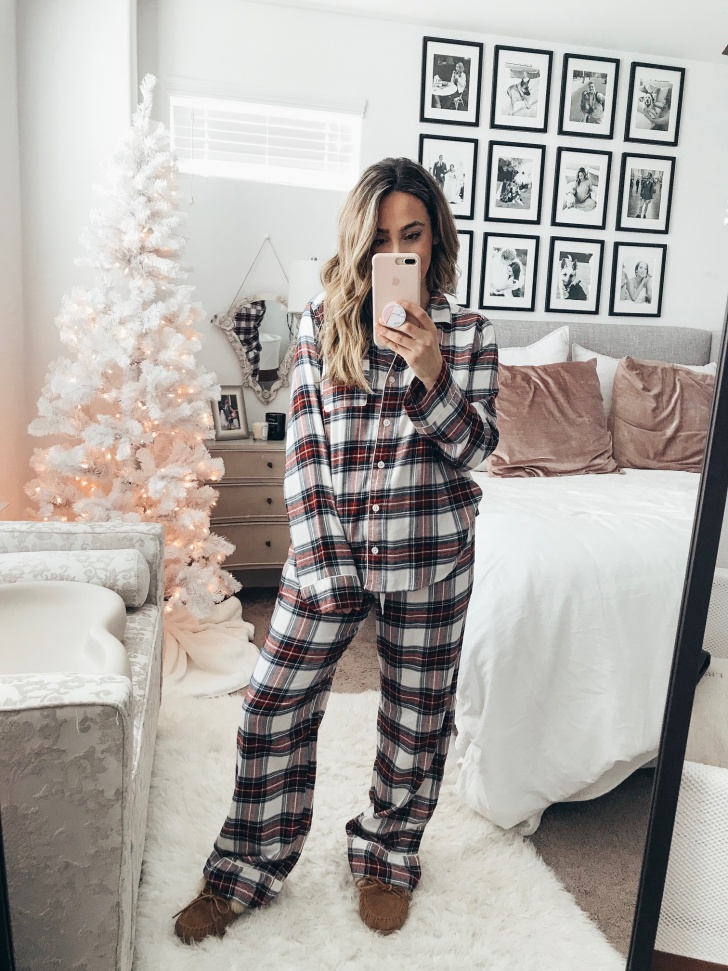 Most of my favorite candles come from Anthro! They can run a little pricey (totally worth it), so now is the best time to stock up! I just put in a huge order for a few of my favorites: this one is "Oatmeal Cookie", this one is "Spiced Cider" and this one in "Fire & Firewood". I recently found this necklace/earring set and thought it was such a cute gift idea!

Today is also the perfect time to snag something from Anthro home that you may have had your eye on. Alex and I have had our eye on this floor lamp for MONTHS and have been patiently waiting for it to go on sale!


How cute is this sweater for the holidays (runs TTS)? I mentioned on my IG stories, it's not super soft, but it is really warm, just FYI. I also recently snagged this long white cardi (very soft) and love the winter white feel (it runs really big, size down).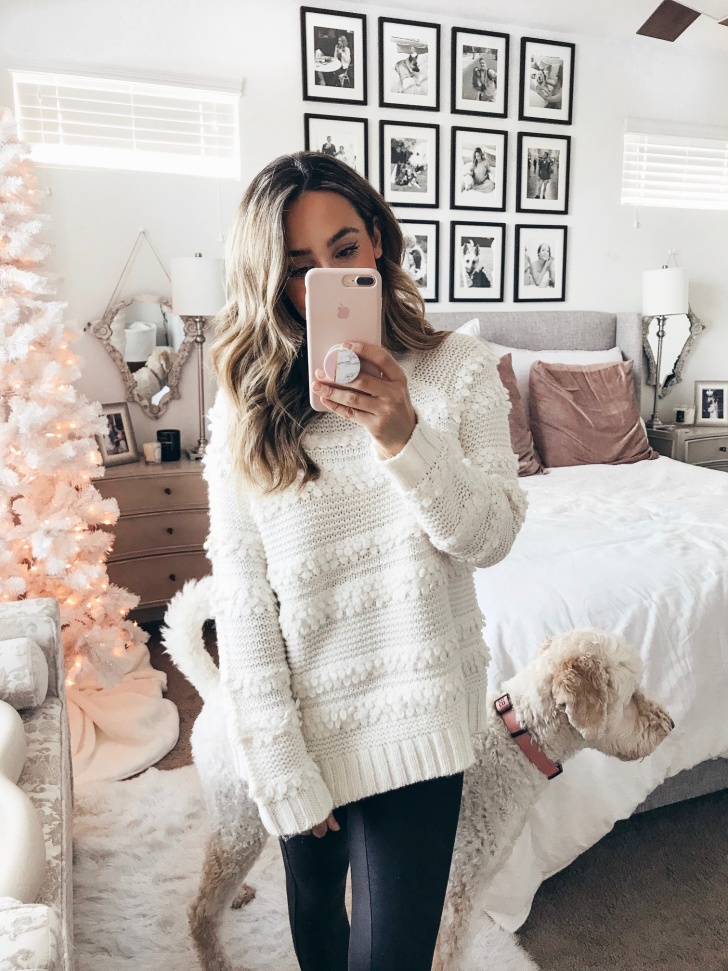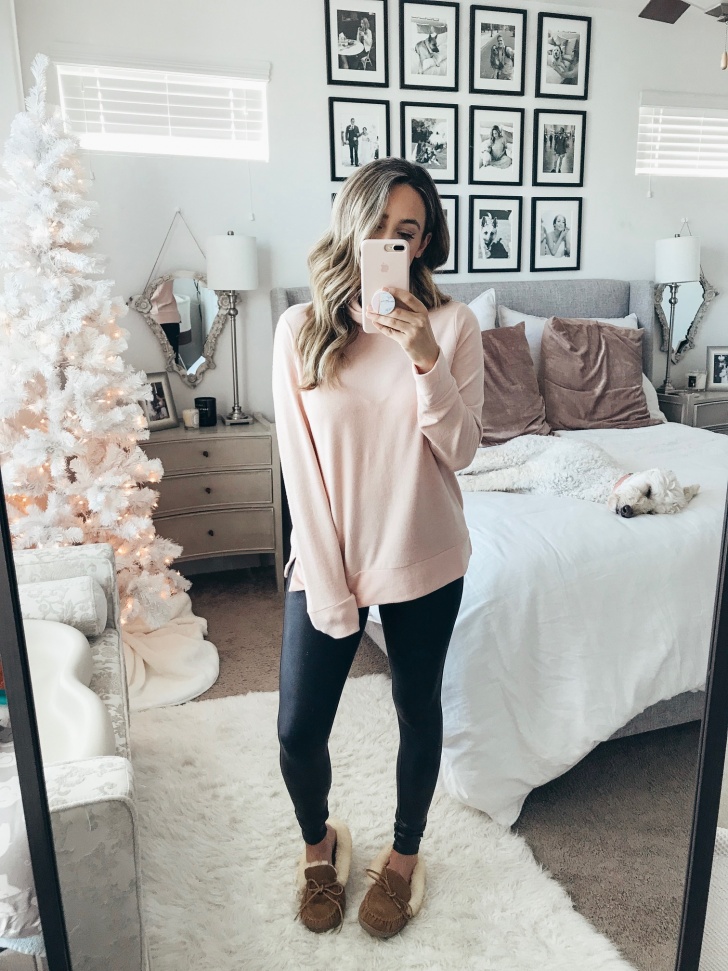 If you're on the hunt for a good coat, this sale is the place to be! The deals on jackets right now are AMAZING. I have this coat in the light grey and adore it. It's super warm and very stylish! It bells out slightly at the bottom, which I really like and is more fitted in the arms (I went with my normal size, 4. I also just picked this one up in the camel color and can't wait to get it! Such a classic that I know I'll have for years. Speaking of classics, these pjs are so pretty and very comfy (TTS).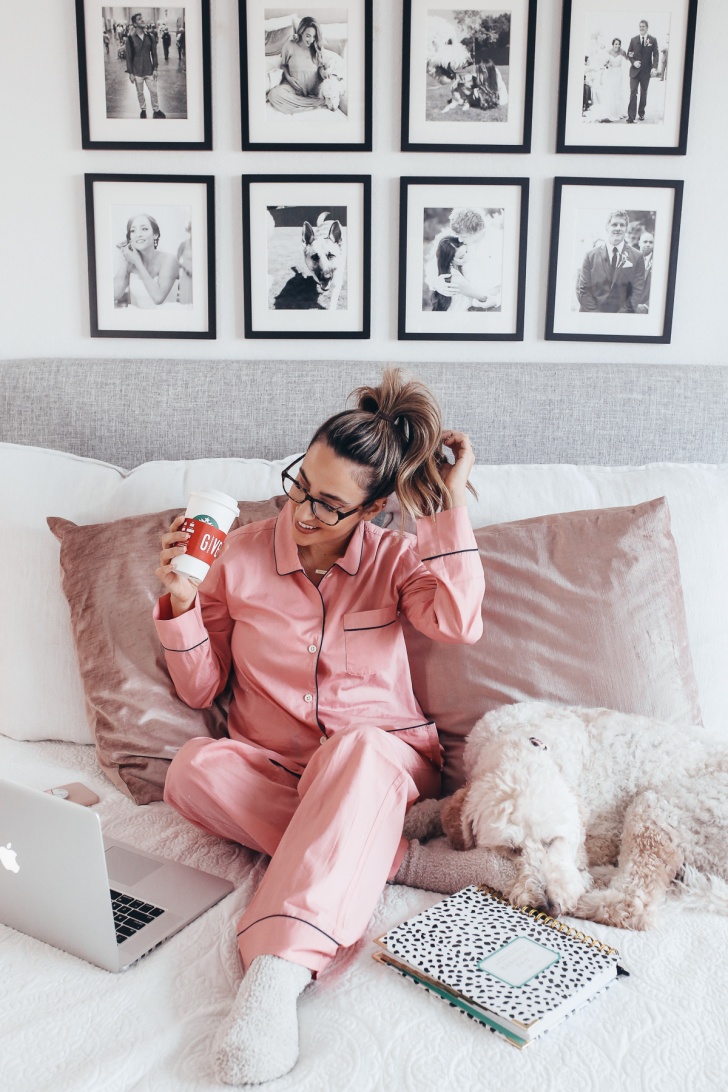 Madewell rarely (if ever) goes on sale, and I basically love everything they make, so I'm extra excited for this one! These are my favorite basic tees! They come in a million colors (I have like 7 LOL) and have such a great fit. I also really like their high-rise denim if you need a good pair of jeans.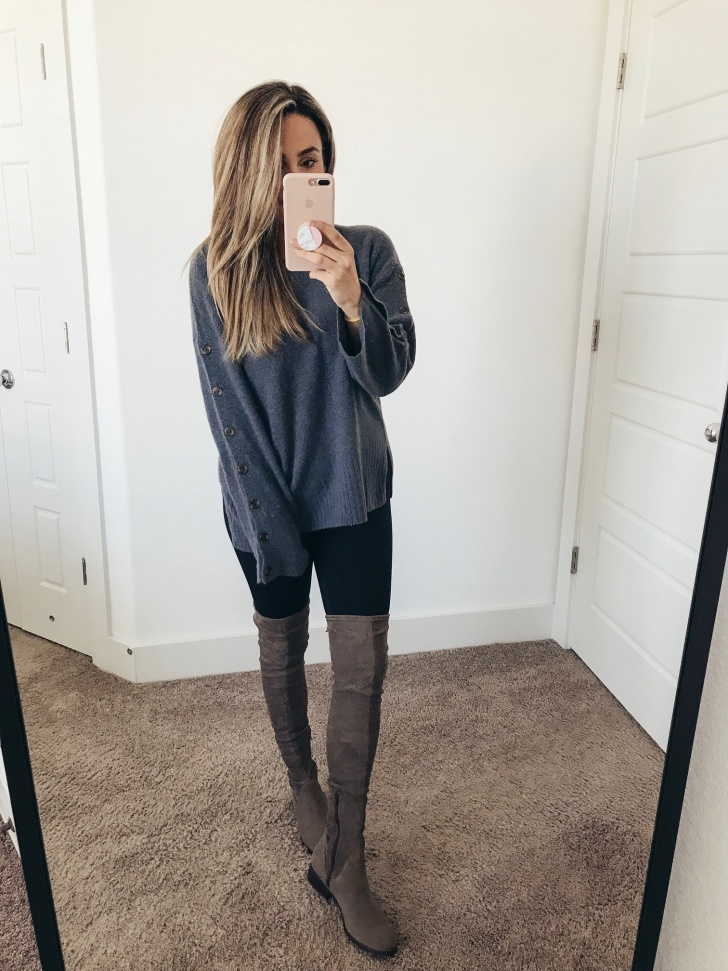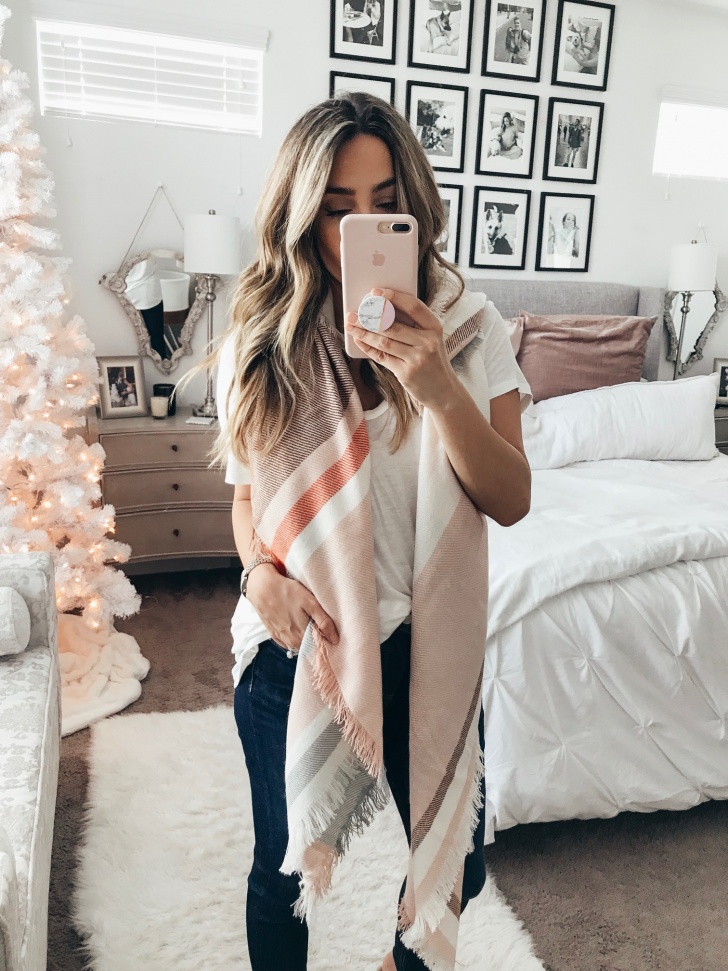 Tula has been my favorite skincare line for a little over two years now! Every product is amazing, but if I had to pick my top three, it would be — the face wash, day and night cream and these treatment pads! They do wonders for your skin and are great for all skin types.

These are my favorite leggings of all-time! They're faux leather, so they're easy to dress up or down and have the best, most slimming fit! They run TTS. This is also a great chance to pick up pricier items! Like these over-the-knee boots (they sell out fast) or these Vince Sneakers (my faves!).