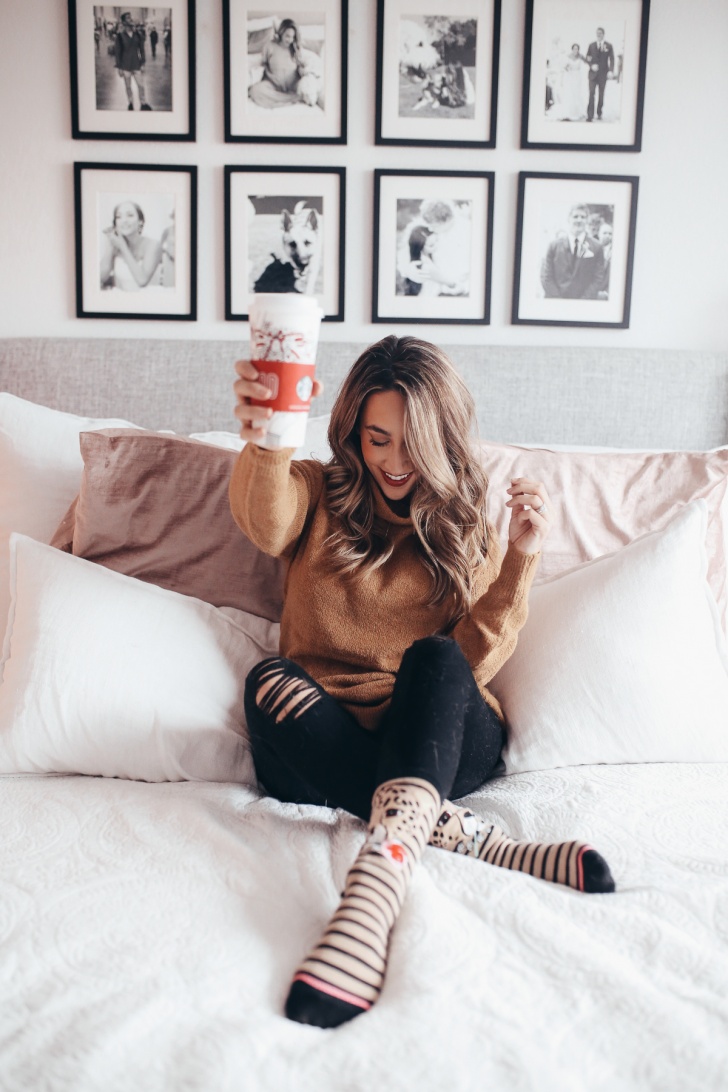 I went on Instagram stories about a week ago and asked if you guys wanted to see some Thanksgiving outfit ideas, and the answer was overwhelming yes! So, today I'm sharing the first of two outfit ideas for turkey day.
When it comes to finding the perfect Thanksgiving outfit, I always try to keep a few things in mind– I want to be cute (family photos), be cozy, and, of course, be comfortable enough to eat all the stuffing and pie my little heart desires!
This sweater is super soft, oversized, only $49, and the prettiest fall hue! It also comes in black and a purple color if camel isn't your thing. It does fit very oversized, so keep that in mind when ordering – I'm wearing an XS for reference. I paired it with my favorite, stretchy, black skinnies that are currently on major sale, and these super cute socks, because let's be real, my shoes stay on for about 5 minutes! But, if you're going somewhere that requires shoes (never thought I'd type that sentence), these booties or these over-the-knee boots would be perfect!