Am I the only crazy person who has already started keeping an eye out for the perfect Christmas gifts? I like to get in the spirit as soon as possible, so when I see something I want to scoop up, I do it. We typically keep these presents in our pantry (since its way too early to wrap them).  By the way, we like to call our pantry the 'Harry Potter' pantry because it is so long and winding. Alex actually carved out a little area under the stairs that gave us some extra space, perfect for present stashing! One of my favorite types of gifts to stock up on are beauty sets. Each year, I can't wait for the holiday beauty sets to come out! They're typically a great deal (lots of bang for your buck) with really cute limited edition holiday packaging, and let's be real, I'm always a sucker for a little extra glitter! I love either gifting the whole set, OR breaking it up and adding beauty faves to stockings etc. Not only are holiday gift sets a great time to snag goodies for your friends and family, but also the perfect time to treat yourself. I like to wait and buy things I've been wanting to try in holiday sets, because they're often a way better deal.  In some cases, the items included in the sets are minis so it's a great time to try without committing to the full size (and price).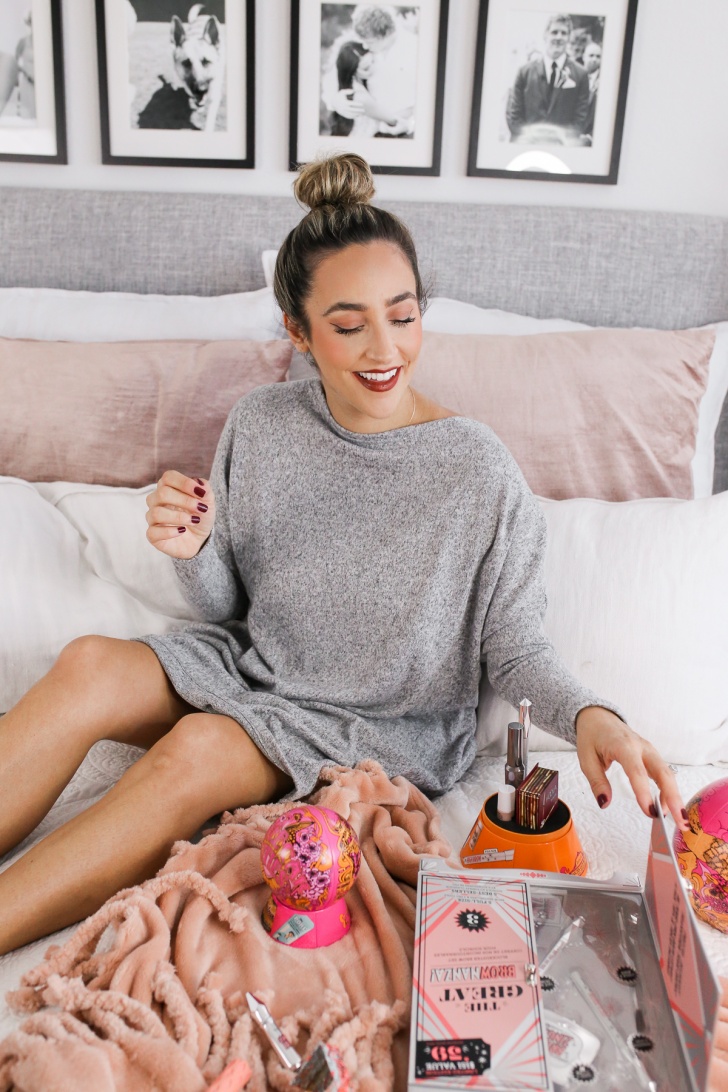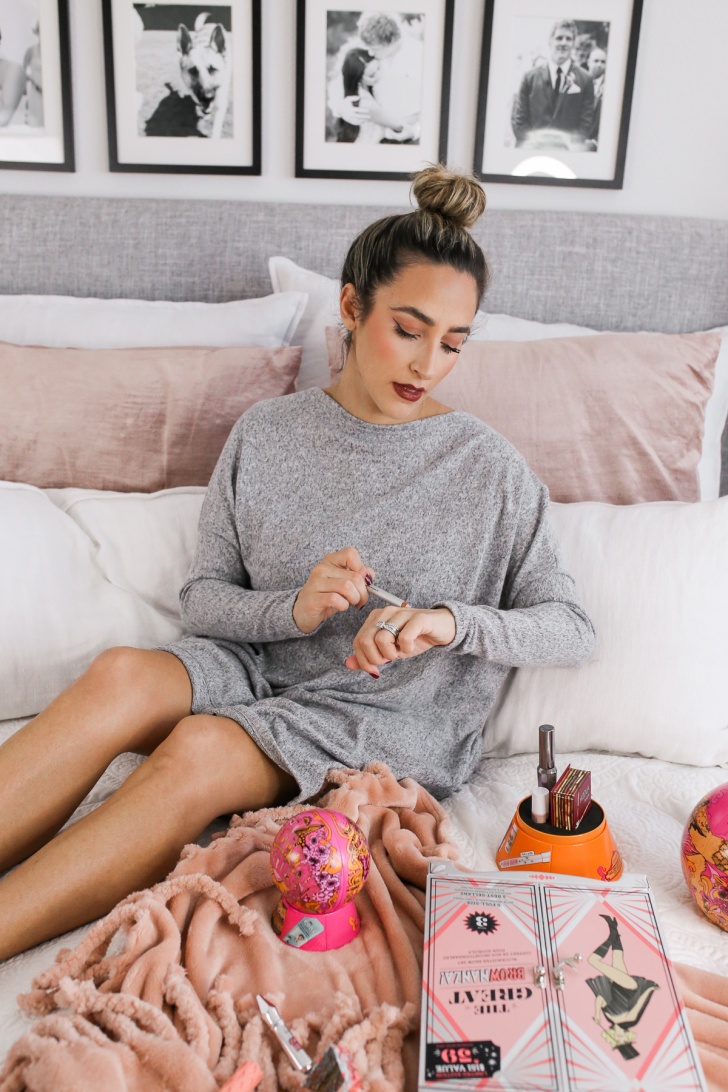 I've been eyeing a few Benefit products for a while now, so when Ulta came out with their holiday sets, I knew I had to pick them up. A few goodies I will be keeping and a few I'll be gifting 🙂
The first set I grabbed was "The Great BROWnanza". All things brows…yes please! Benefit is one of my favorite brands when it comes to brow products (Benefit and Anastasia are my top two). So, I knew I had to try the all brow kit. Lately, I've been into keeping things simple with some brow gel and the occasional powder, but this is the perfect way to try a little bit of everything. If you've never tried the "Gimme Brow," it's a favorite of mine – and perfect for girls on the go! It's basically a tinted brow gel with fiber particles that not only tint the brows and hold them in place, but also add a little bit of extra thickness (thanks, fibers!). Their brow pencil is my all-time favorite! I already have it and love it, so I'll be gifting!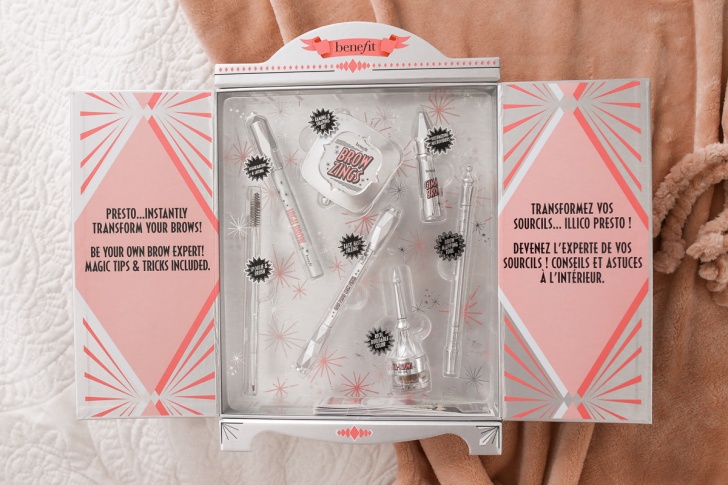 The next set I snagged was "GALiforina Love". I was super excited for this one, because I've been wanting to try the California blush, but didn't want to commit to the full size without trying it first. Verdict? I love it! When you just look at the color in the pan, it doesn't scream 'fall', BUT after trying it on, I realized it is perfect for fall. Since I tend to keep the rest of my makeup a bit more neutral, the bright, peachy color really brightens my face up and brings my skin to life. I wore this on my Instagram stories a few days ago and got so many DM's asking what I was wearing. I've also heard great things about the roller last mascara, so I'm excited to try it out.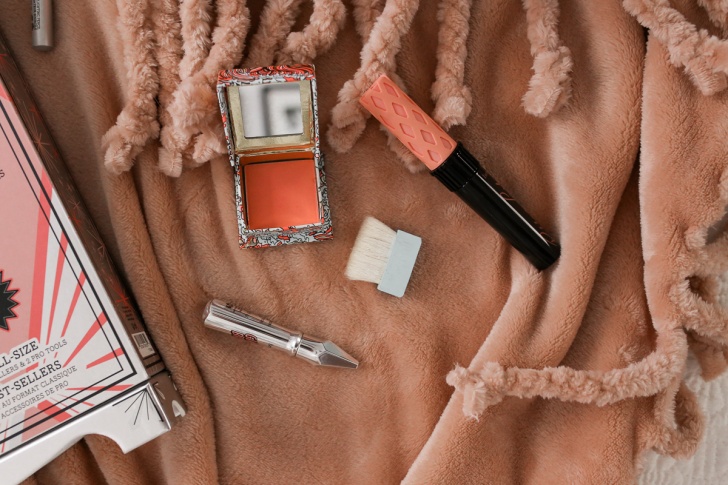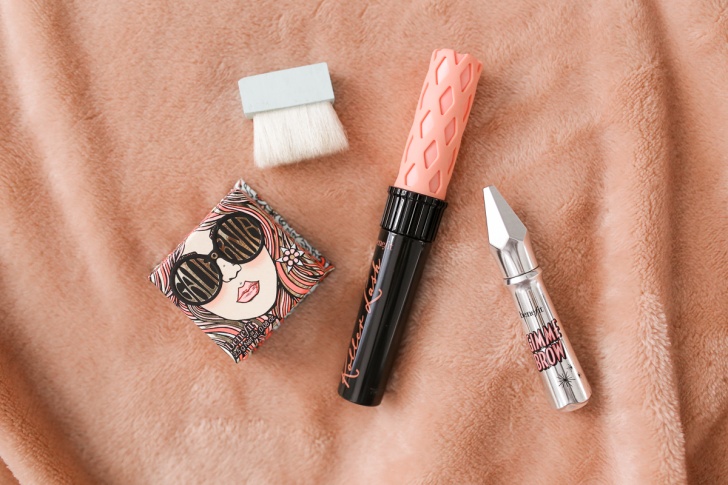 "Beauty and the Bay" houses a few of my classic favorites, including the Hula Bronzer. If you've never tried Hula, it's the perfect neutral tone matte bronzer (also great for contouring). What I'm most excited about in this set is the High Brow! If you've never tried this, it's a light, slightly pink crayon that you use to highlight under your brows. Highlighting under your brows helps to both lift them and clean them up. BYOB Tip: I also LOVE to use this pencil to highlight the inner corner of my eyes, it really helps to make you look nice and awake (which I need these days!). I also like to line my waterline with it for a bright, wide-eyed effect.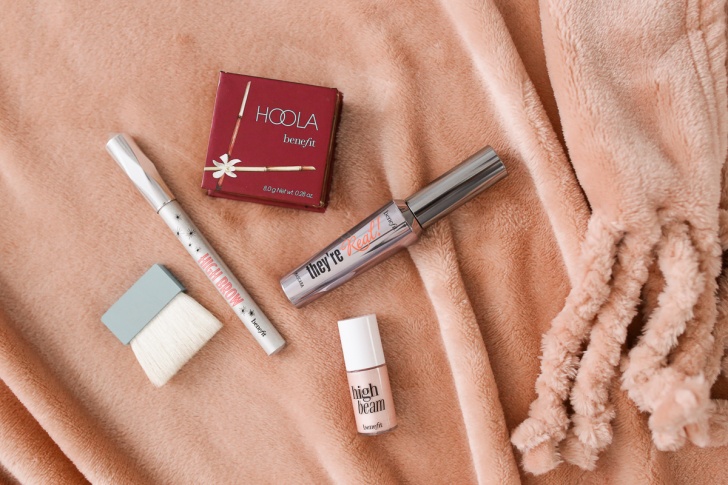 "Cable Car Cuties" is perfect to grab and gift because the products are all very universal!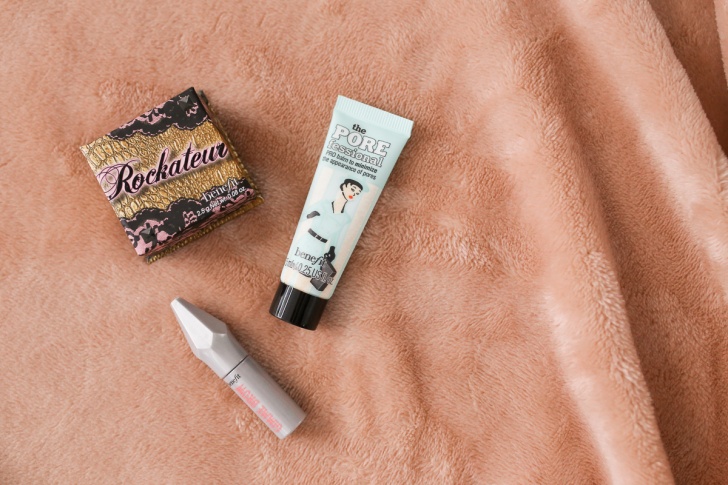 Thank you to Ulta for sponsoring this post. All opinions are, of course, my own.
SaveSave
SaveSaveSaveSave
SaveSave
SaveSaveSaveSave
SaveSave
SaveSaveSaveSave
SaveSave