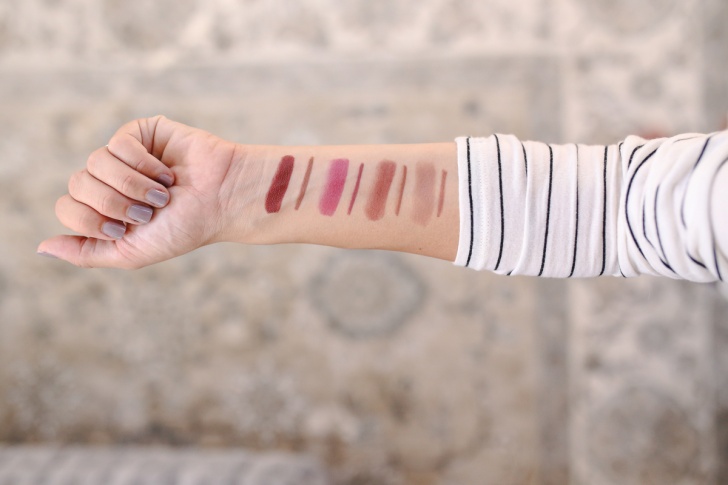 If there is one thing I love to switch up when it comes to my daily beauty routine, it's my lipstick – and fall shades are my absolute favorite! I always have fun playing with different shades and tones, but know it can be hard to decide what to pair together. Which lip liner do you pair with each lip color and what blush will compliment it perfectly? I can't tell you how many DM's, emails, and messages I get from you guys asking what lip color I'm wearing each day and which liner I put with it.
So, I've put together four of my favorite combos from Nordstrom for fall – liner, lipstick, and blush.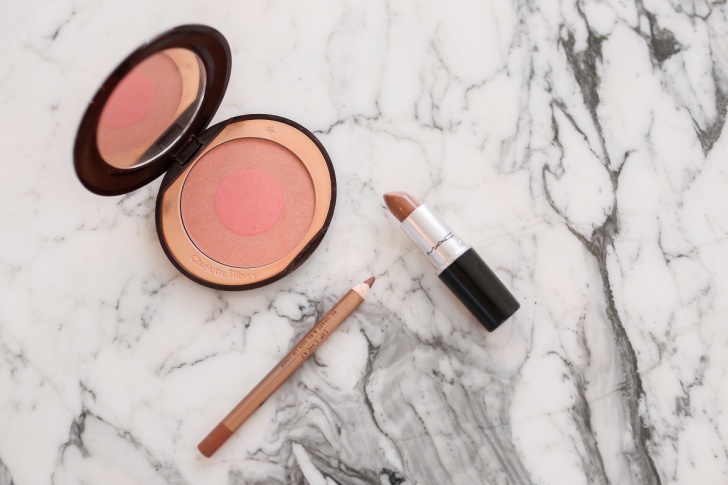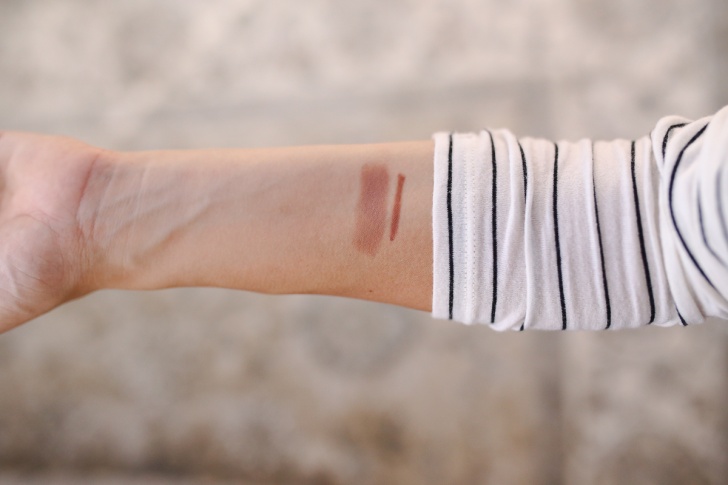 COMBO 1
This is the perfect nude lip for fall! It's on the sheer side and has a cool brown undertone, unlike most nudes that tend to lean pink or peach. Since the lip is so muted, I love wearing it with this peach blush to add a little life to the face! This combo would be beautiful on anyone with my skin-tone and/or lighter and fair skin-tones.
Lip Liner  – "Iconic Nude"
Lipstick – "Fresh Brew"
Blush – "Ecstasy"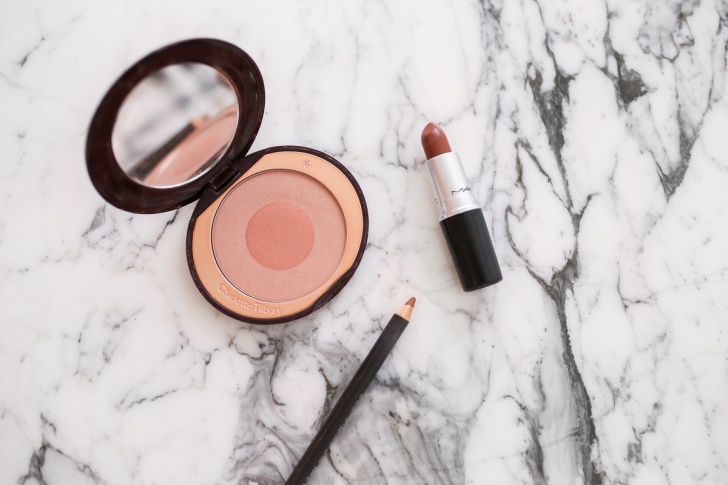 COMBO 2
To me, this combo is the epitome of fall! It makes me want to trample through orange and yellow leaves in the coziest sweater with a warm chai latte. Anyone else? "Touch" also has a warmer brown undertone and I absolutely love it paired with the nude blush!
Lip Liner – "Stripdown"
Lipstick – "Touch"
Blush – "First Love"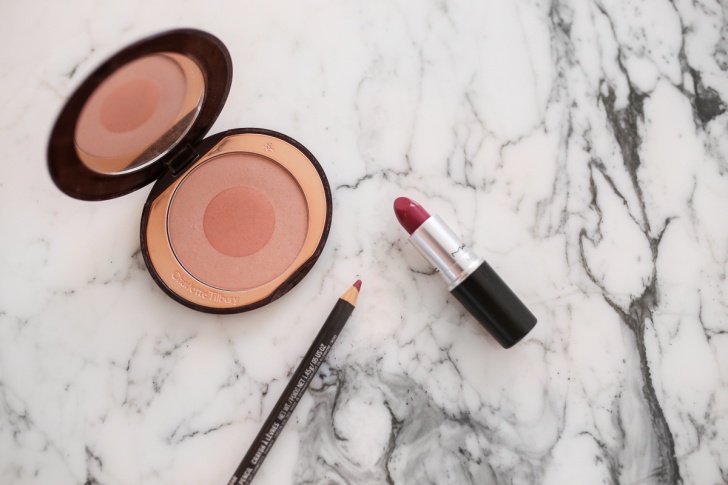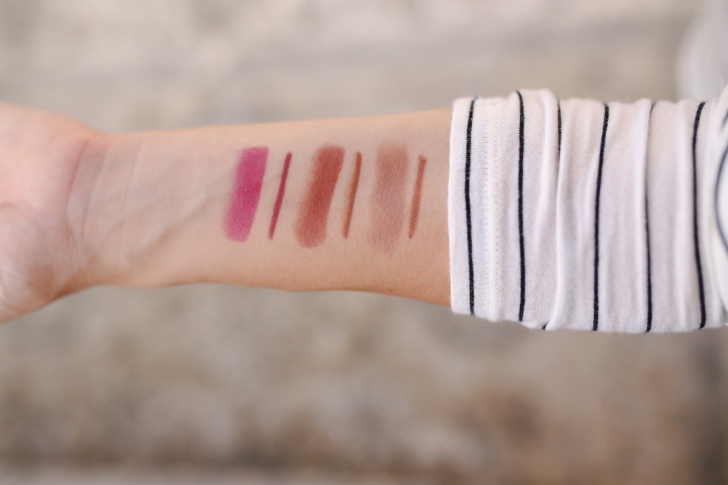 COMBO 3
The perfect berry/plum for fall, this combo has actually been a favorite for years now. It took me awhile to realize that every time I wore it, I received compliments. For a while I thought I was just having a good makeup day, until I realized I was wearing this lipstick each time! I swear, there is something straight-up magical about it. I can't even explain, but just trust me on this one!
Lip Liner – "Soar"
Lipstick – "Plumful"
Blush – "First Love"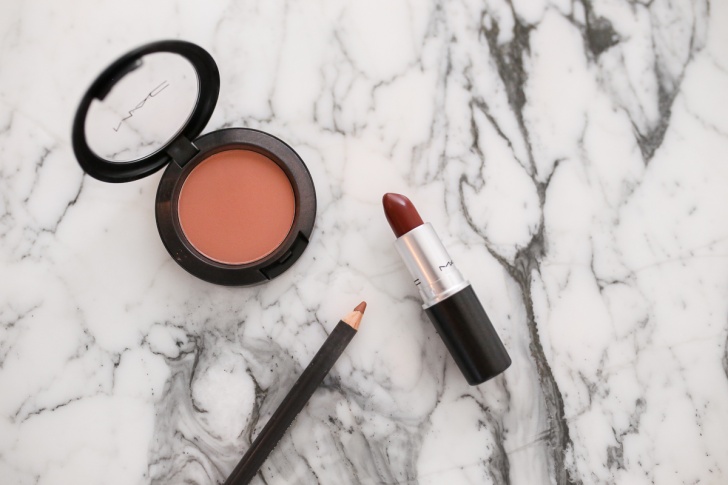 COMBO 4
A new favorite of mine and the vampiest of the three, this lip is perfect paired with a bronze cheek and simple eye! I love ditching the shadow for this and just going with dramatic lashes and, of course, a good wing! 😉
Lip Liner – "Stipdown"
Lipstick – "Paramount"
Blush – "Gingerly"
What are your favorite cheek and lip combinations for fall? 
Thank you to Nordstrom for sponsoring this post. All opinions are, of course, my own.
SaveSaveSaveSave
SaveSave
SaveSave
SaveSave
SaveSave
SaveSave
SaveSave